Trashy, but dressed classy, Natasha Leggero in part 1 of this shared special probably will more shock you by what she says than make you laugh.
---
| | |
| --- | --- |
| Director(s) | Jay Karas |
| Written By | Natasha Leggero |
| Date Released | 4/17/2018 |
| Genre(s) | Comedy Special |
Summary
What happens when a raunchy comic gets pregnant and decides to do a standup special? Well, they talk about abortion and possibly leaving the baby in the car. Alongside worrying about the smell left after they die. Yup, between that, Trump and Melania jokes, and how converting to Judaism may mean she has to worry less about how the religious leader raping kids, that's her set.
On The Fence
When The Shock Seems More Important Than The Joke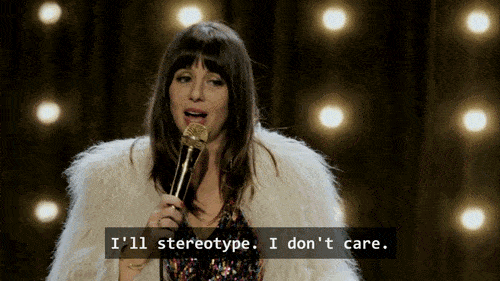 I'd like to consider myself a bit open when it comes to comedy. After all, I still like comics who make jokes that they can't say in this age without dozens of think pieces following. However, at least with them, there is a good story and setup to the joke. With Leggero, I think the setup all deals with how she looks and the joke is supposed to be what she is saying despite what she looks like.
Such as the whole abortion and how she will be as a parent. A woman, clearly past Plan-B or an abortion being an option talking about it, is uncomfortably funny. That and making the argument that it would be better to have her own, possibly, messed up child than one whose parents didn't want them.
But once she gets off that subject, you can see the momentum die down. If only because her Trump jokes, Melania jokes, and jokes about Catholics and Jews, while assumingly original, they aren't fresh. Saying, if she has a son, the bar is set low for what he can accomplish, is an old hat at this point. Making fun of Melania for being an immigrant and calling her outsourced sounds so generic at this point that is kind of makes you wonder how much Netflix paid for this? And I could go on and on but nothing Leggero said really is worth analyzing.
Overall: Mixed (Stick Around)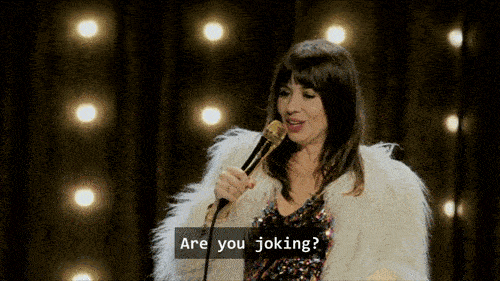 It's a three-part special and based on Leggero, this seems like another case of Netflix going for someone who will get people talking so they can save money on marketing. Meaning, they couldn't give a damn about controversy, they just want people outraged enough to give them free press. Especially so, if Leggero gets to do another roast, and people look her up, they may do a Netflix free trial just to see her in a comedy special.
Hence the mixed label. While she does appeal to your more messed up sense of humor, there comes a point where the shock wears off, her jokes seem refashioned for her style, and you become glad her individual set is only a half hour. If only because she leaves before you start to feel like she is overstaying her welcome.
---
Follow Wherever I Look on Twitter or Like us on Facebook.
---
---
Stream By Clicking The Link or Image Below
The Honeymoon Stand Up Special | Netflix Official Site
Impending parenthood does funny things to Natasha Leggero and Moshe Kasher, who dissect family, relationships and more in a trio of stand-up specials.