Kevin Hart's Guide To Black History feels like a potentially classic edu-tainment program like what used to come out steadily in the 90s and early 00s.
---
Director(s)
Tom Stern
Written By
Evan Waite
Date Released
2/8/2019
Genre(s)
Comedy, Educational
Good If You Like
Learning

Edutainment

Kevin Hart's Comedy Style

Isn't For You If You
Don't Like Embellishment, Surrounding Pertinent Facts

Comical Reenactments

Noted Cast
Kevin
Kevin Hart
Riley
Saniyya Sidney
Jeffrey
Eoghan Thomas Murphy
Kevin Hart's Guide To Black History Plot Summary
It was a typical day in the Hart household until Kevin walks in on Riley mad and her friend Jeffrey scared. Why? Well, for some reason, they came across the R rated 12 Years a Slave and by the time it was over, Riley was throwing things and hurting Jeffrey. So, to quell his daughter's anger, and dispel the idea that slavery is the sum of Black history, Kevin puts a comedic spin on breaking down significant people in Black history who either assisted with war efforts, changed their industries, or proved that Blackness was a gift so that Riley could feel empowered.
Other Noteworthy Facts & Moments
People Focused On: Robert Smalls, Mae Jemison, Henry "Box" Brown, Frederick Douglass, Matthew Henson, Robert Johnson, George Speck, Joe Louis, Jesse Owens (briefly), Josephine Baker, Bessie Colman, Vivien Thomas, and Willie Tillman.
Highlights
It Was A Diverse Group
Whether the conversation was about men or women, former slaves or those who were already free, even those in entertainment, medicine, or who were soldiers, there was a diverse mix here. Also, alongside well-known names like Josephine Baker and Frederick Douglass, there was Vivien Thomas and names you may not have heard of. Thus giving us a group which had people from all walks of life, backgrounds, and challenges to finding themselves in the history books. Also, another big plus, not all of them had to wait till they were dead to get recognition. That's alongside less than half, if I recall correctly, being in bondage before they made a name for themselves.
Riley
Let's be real – Kevin Hart can quickly get annoying. His "Grown Little Man" persona is in full force here, which makes Riley checking him such a blessing. Since while, as his daughter, she loves him, even at her young age she is tired of his nonsense. Making it so it feels like she pulls the reigns anytime this special begins to veer towards being ridiculous.
While You Knew There Were Embellishments, For The Sake Of Comedy, They Weren't Over The Top
The best way to educate people is by making something engaging. Nobody wants a Ben Stein narrated piece which just gives a bunch of pictures and facts. No, instead you want something with some spirit, a handful of jokes, and what seems lively. After all, nothing that made history wasn't exciting in the moment. War is life and death, being the first anything likely produces the kind of blood pressure which could cause a heart attack, and being an innovator? The anxiety and thrill of that shouldn't be watered down by someone whose voice is monotone.
So while there are moments in which you know are embellished, like Tiffany Haddish as Mae Jemison calling NASA repeatedly, you don't get the vibe the special did too much. All Kevin Hart's Guide To Black History does is make it so the information is easy to consume and is factual enough where there isn't the need for a whole bunch of asterisks and clarification. If not you thinking to yourself, "This can't be true" and thus finding a need to take what is said with a grain of salt.
It Was More So About The People, Than The Actors Reenacting Them or Even Hart
With Lil Rel, Tiffany Haddish, even Kevin Hart in this special, it never felt about them. They were part of this because that meant funding and more people finding out about this production, but that's it. Heck, even as Riley's dad, Hart doesn't assert himself too much into the stories. He doesn't play any of the characters, he just narrates and uses his energy to keep things going, and keep you engaged. All the while, you get a taste of what each person did and a sense of pride.
Kevin Hart's Guide To Black History balances out giving an overview of many notable Black Americans while keeping things brisk. All the while, reigning in Hart's antics and making sure the people being portrayed were never handled in such a way to make the embellishments of what they went through take away from their historical significance. Hence the positive label, and recommendation. With a healthy mix of known Black figures, with some less known, alongside a better than expected gender balance, Kevin Hart's Guide To Black History presents itself as something worth repeated viewing. If not for yourself, perhaps, as an educator, a means to celebrate Black history in the class and use as a starting point for the kids to learn more.
Follow Wherever I Look on Twitter, Like us on Facebook and Subscribe to the YouTube Channel.
---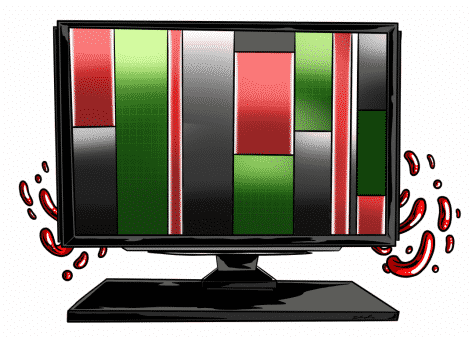 ---
---
---
---