Noted are cast members, information about their character, notable events, organizations, and other details about the show.
---
Please Note: This content contains pertinent spoilers, descriptions are updated as new information is presented, images changed as better ones are captured, and this is not an exhaustive list of every cast member, guest star, or reoccurring role.
General Information
| | |
| --- | --- |
| Network(s) | FreeForm |
| Creator(s) | Joanna Johnson |
| First Aired | 8/22/2020 |
[vc_column width="1/3″][/vc_column][vc_column width="2/3″][td_block_social_counter custom_title="Social Media" facebook="LoveintheTimeofCoronaTV" instagram="loveinthetimeofcoronatv" twitter="@LoveinCoronaTV"]
Where To Watch
Oscar (Tommy Dorfman)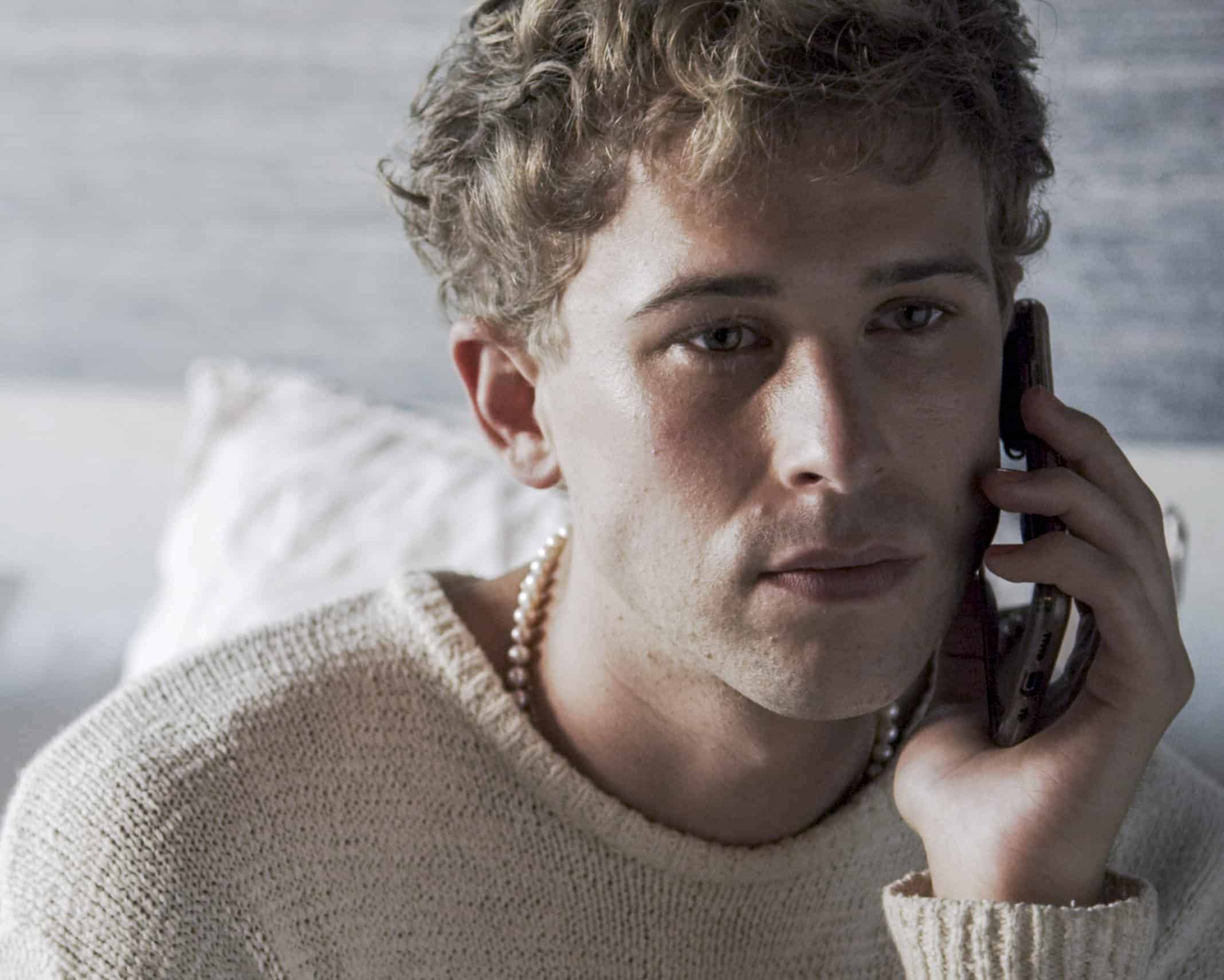 Proudly gay, though curious about girls in passing, Oscar lives with their best friend and moved out to LA to get into the fashion industry, primarily to handle makeup.
Additional Information About Oscar
Quotes
---
Elle (Rainey Qualley)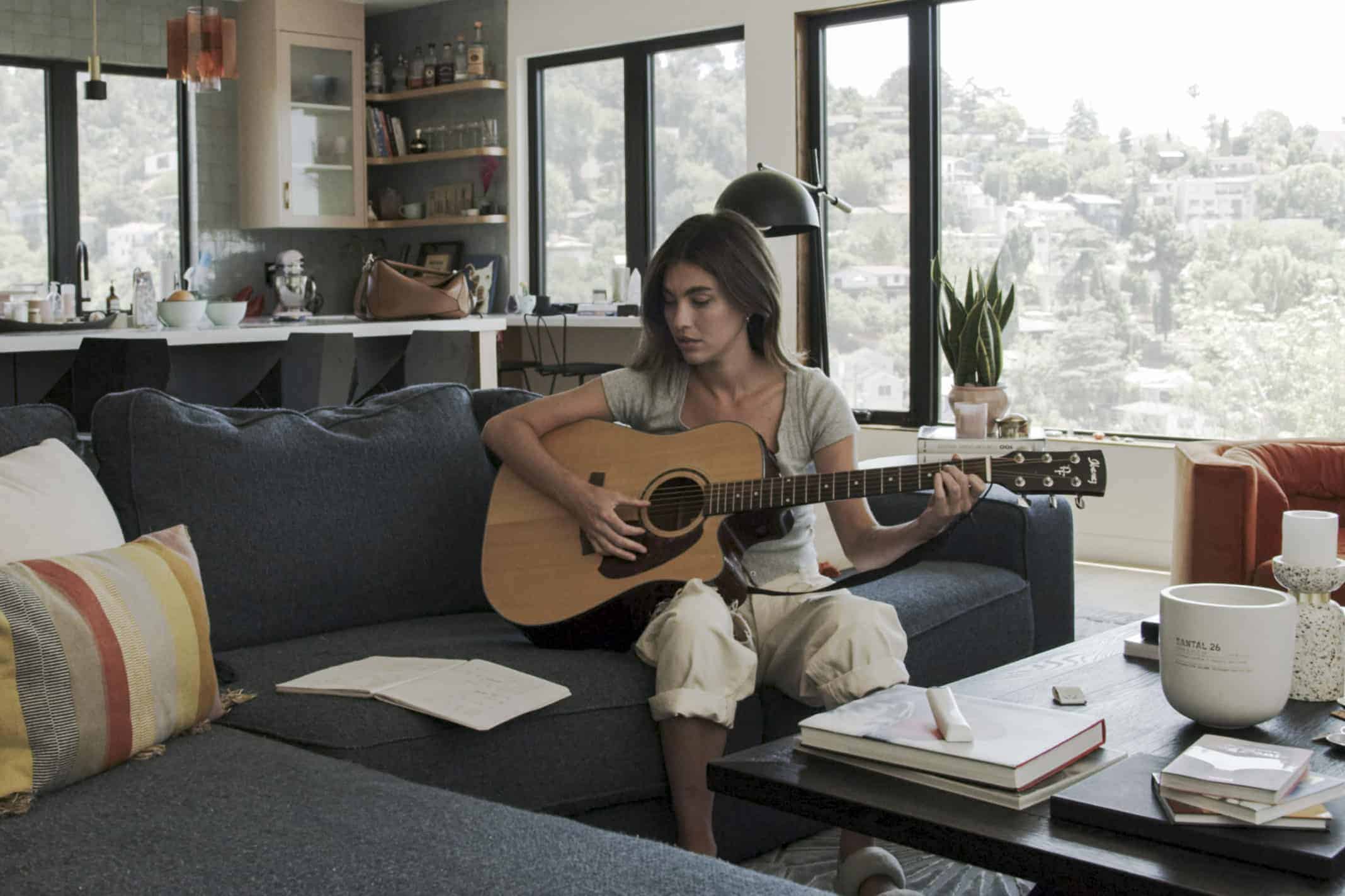 A singer/songwriter who lives with her best friend who she has a close relationship with. So close that, when he even hints to the idea he could get into women, she sees this as a sign.
Additional Information About Elle
Quotes
---
Sean (Jordan Gavaris)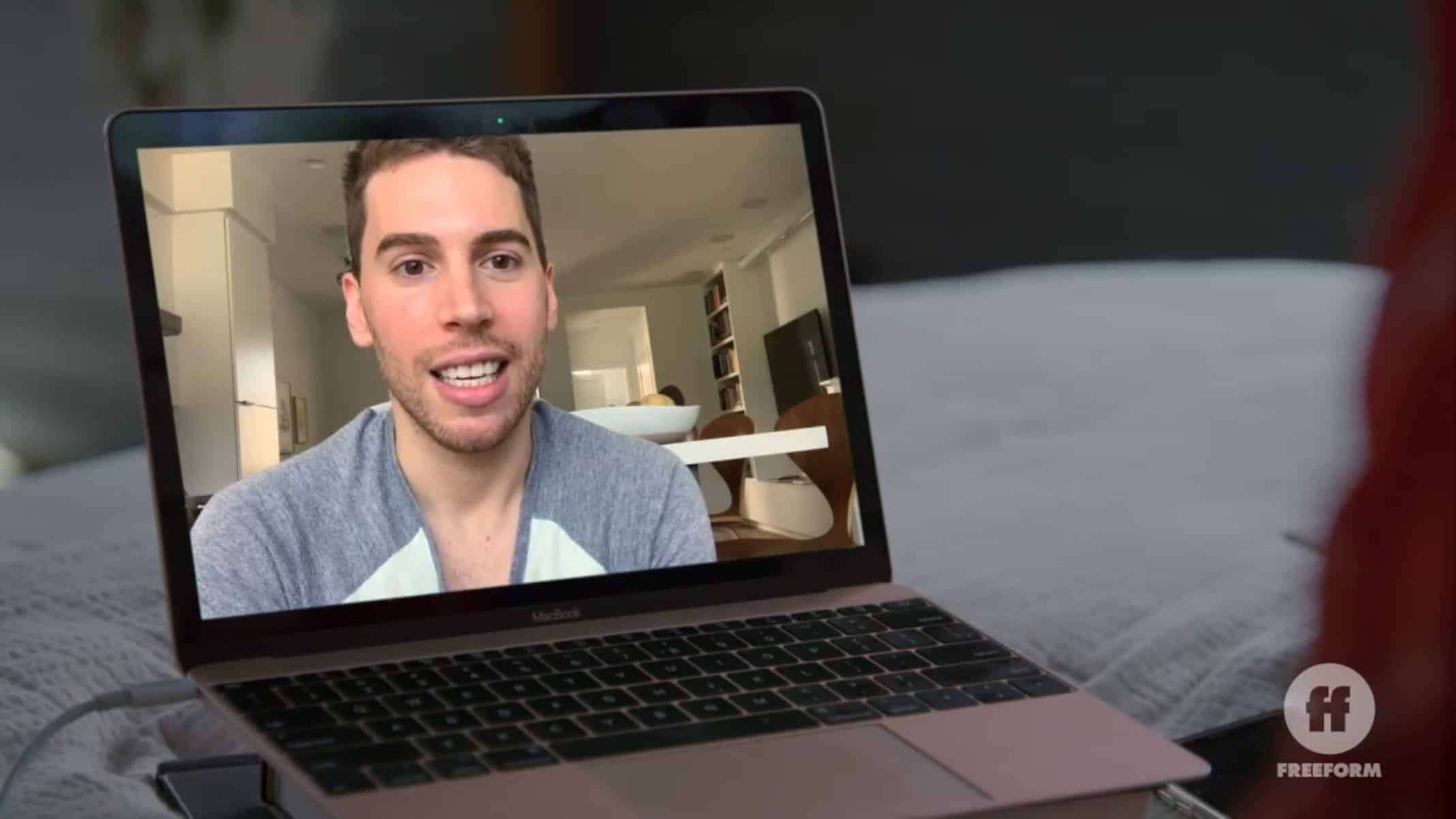 Someone Oscar met on a dating app that speaks French, has Canadian citizenship, and works for the Trevor Project.
Additional Information About Sean
Quotes
---
Sophie (Ava Bellows)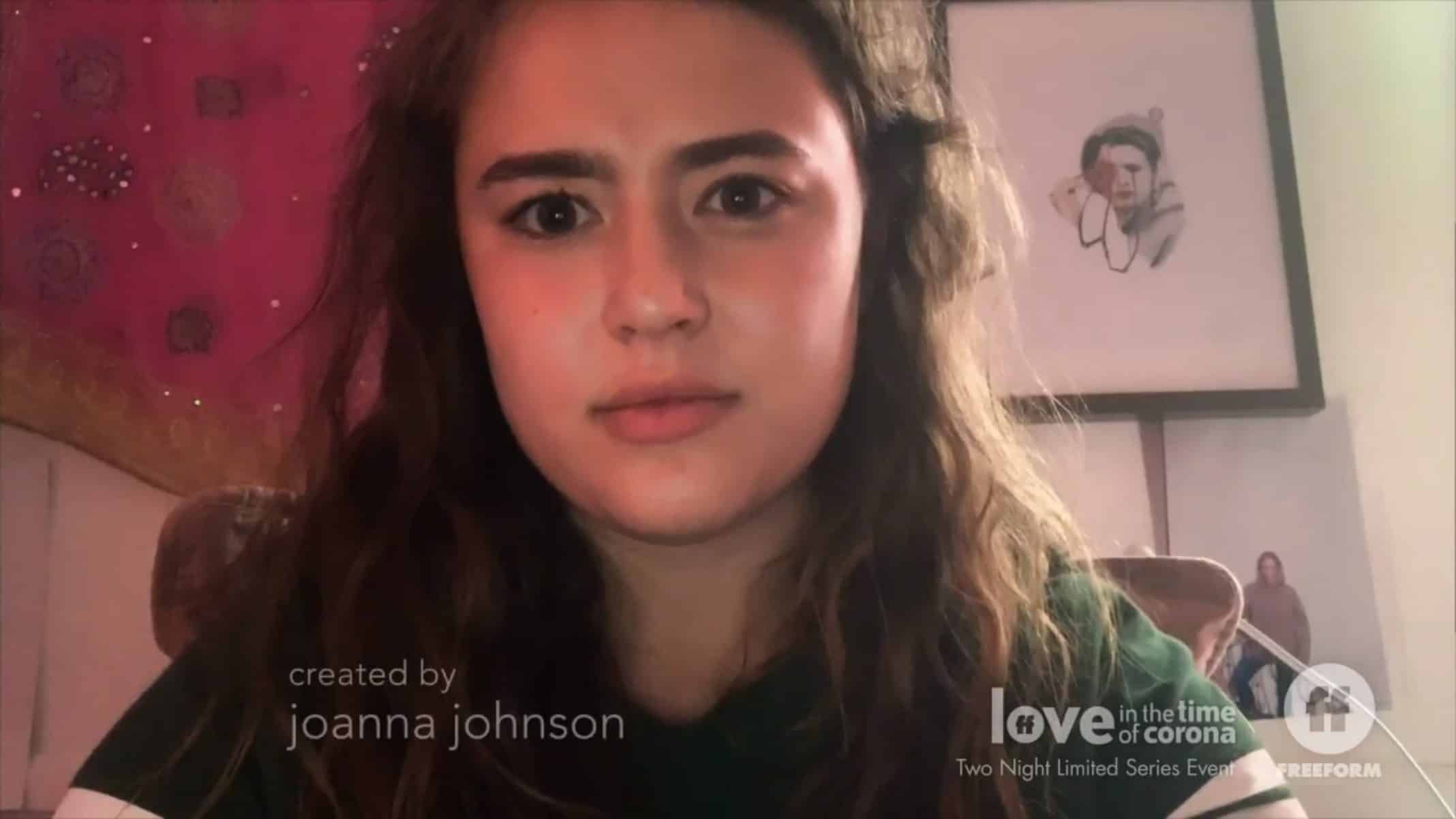 19-year-old Sophie is a daddy's girl, aware of what's happening in the world, and leans politically liberal.
Additional Information About Sophie
Quotes
---
Jordan (Tyler Alvarez)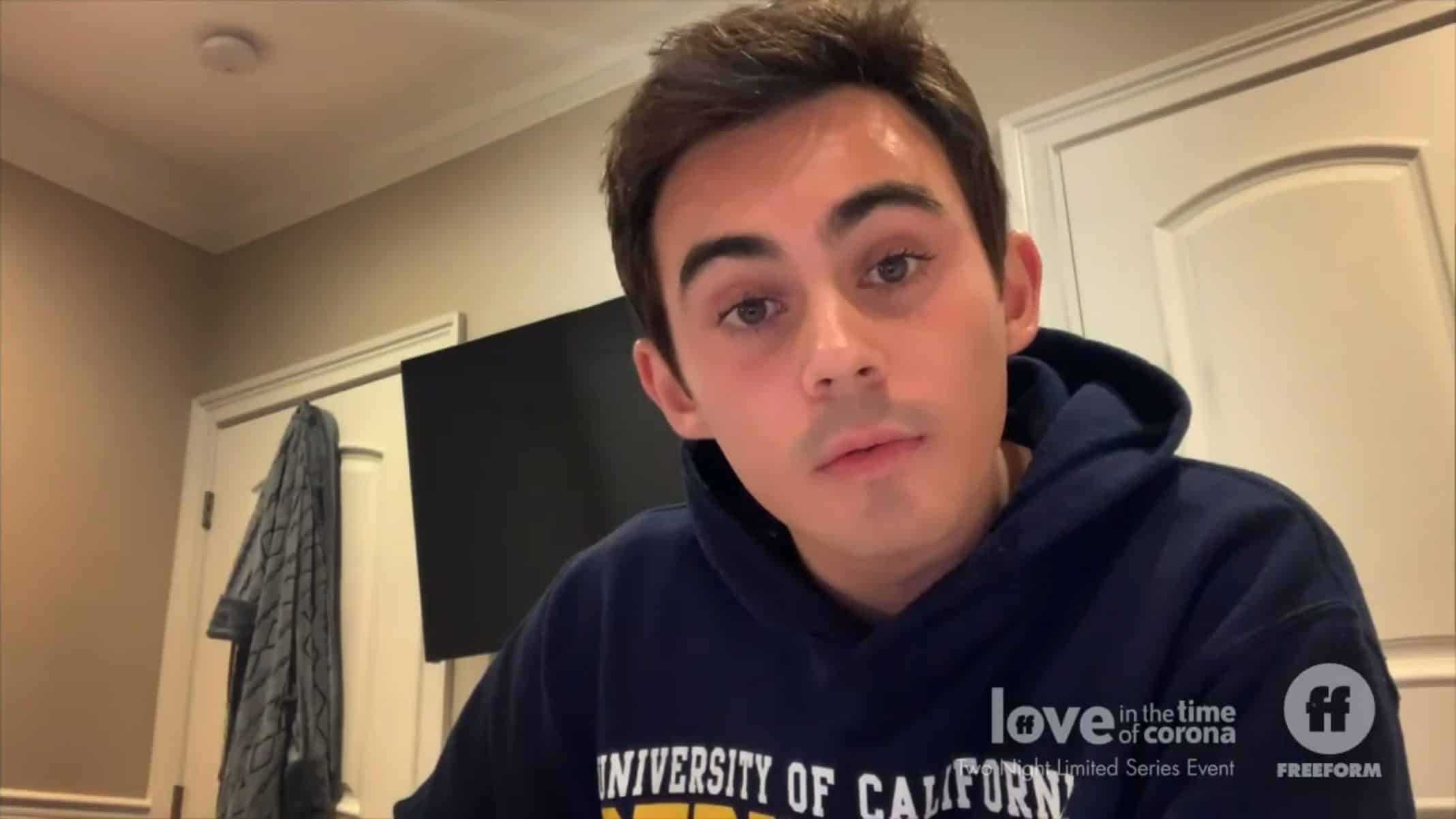 Sophie's boyfriend, since sophomore year, who is growing tired of the restrictions caused by the coronavirus.
Additional Information About Jordan
Quotes
---
Paul (Gil Bellows)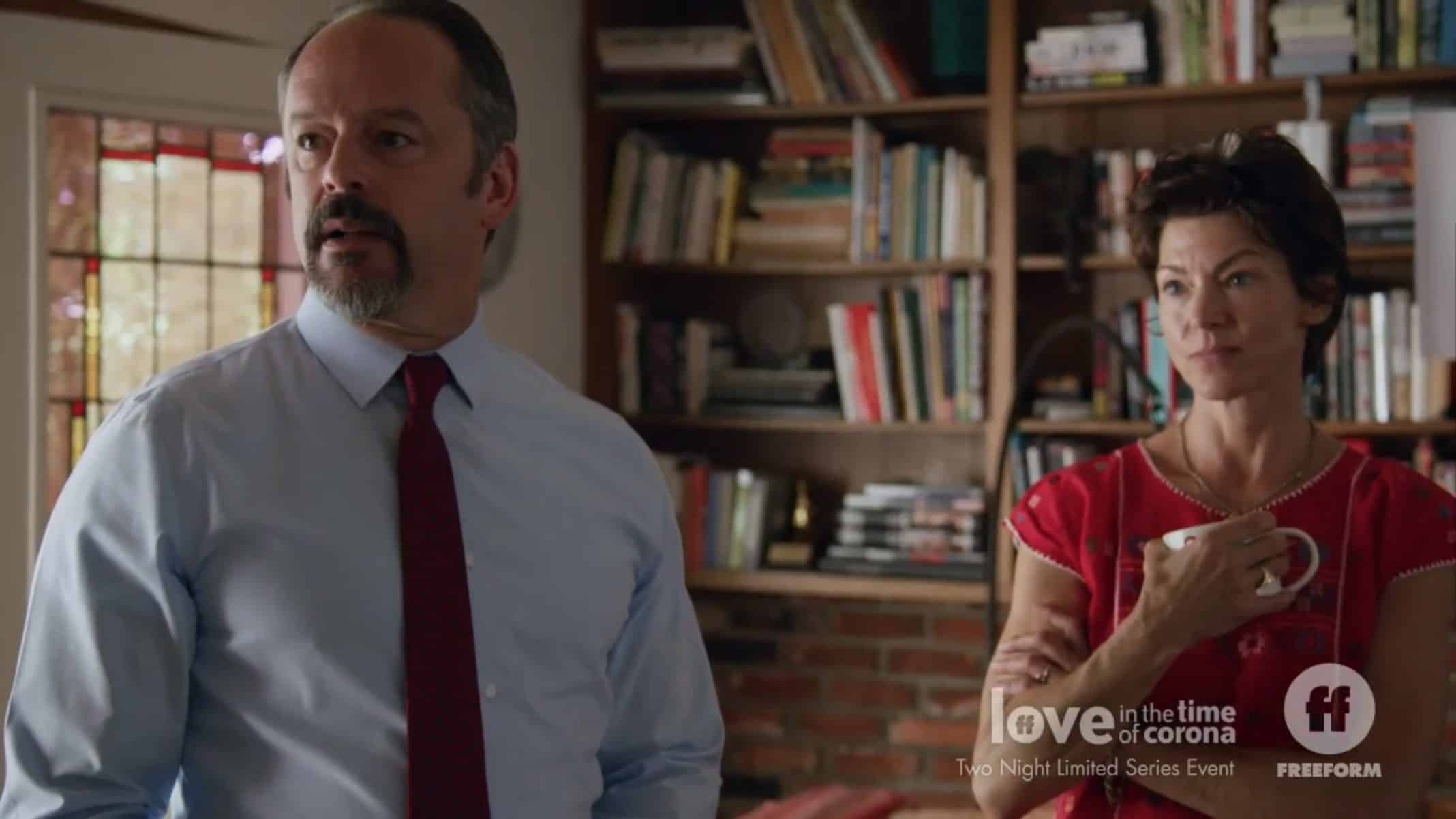 Sophie's father, who sells life insurance and recently separated from her mother.
Additional Information About Paul
Quotes
---
Sarah (Rya Kihlstedt)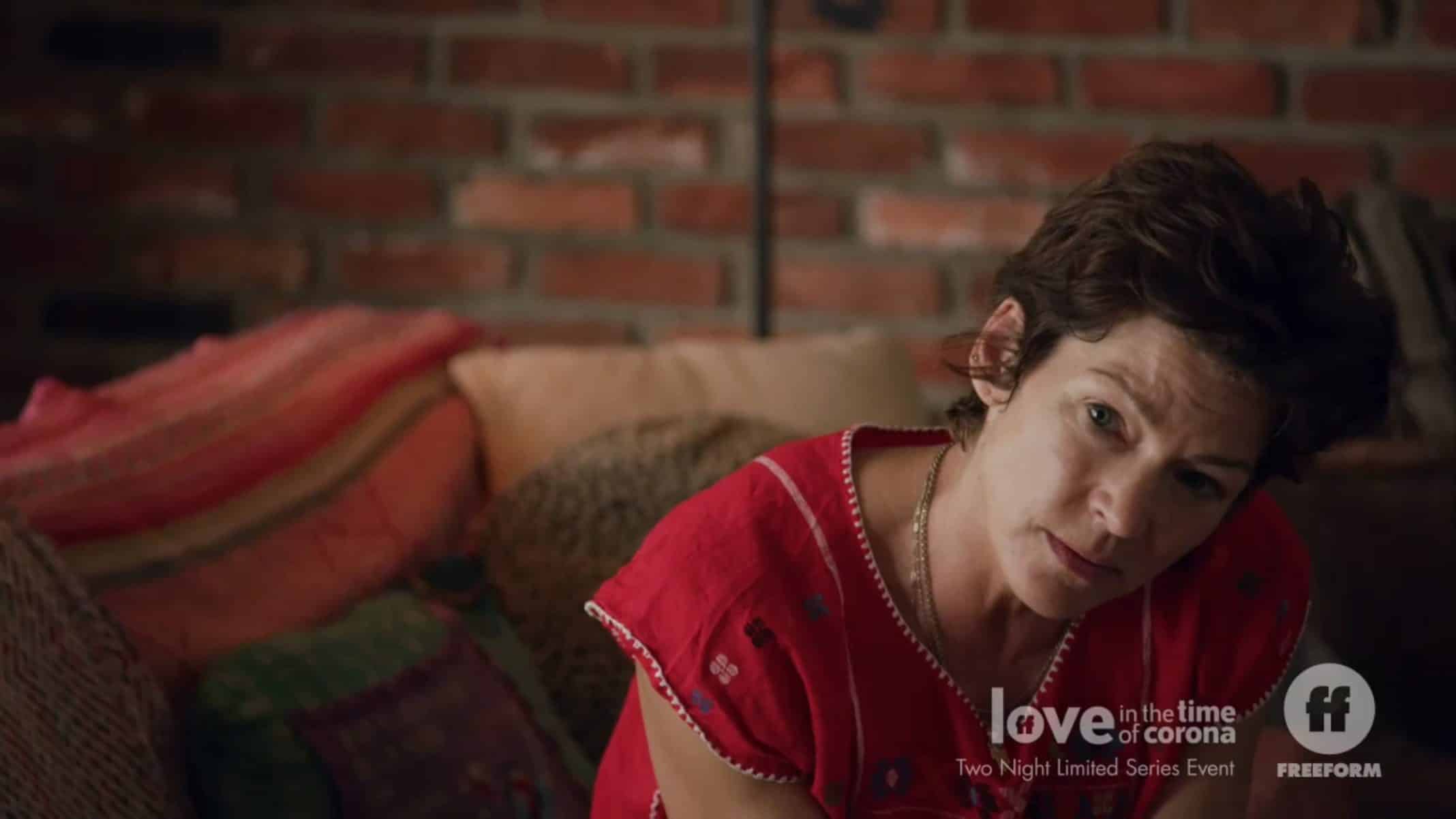 Sophie's mother who is a freelance writer and has really enjoyed the solitude that comes with being separated.
Additional Information About Sarah
Quotes
---
James (Leslie Odom Jr.)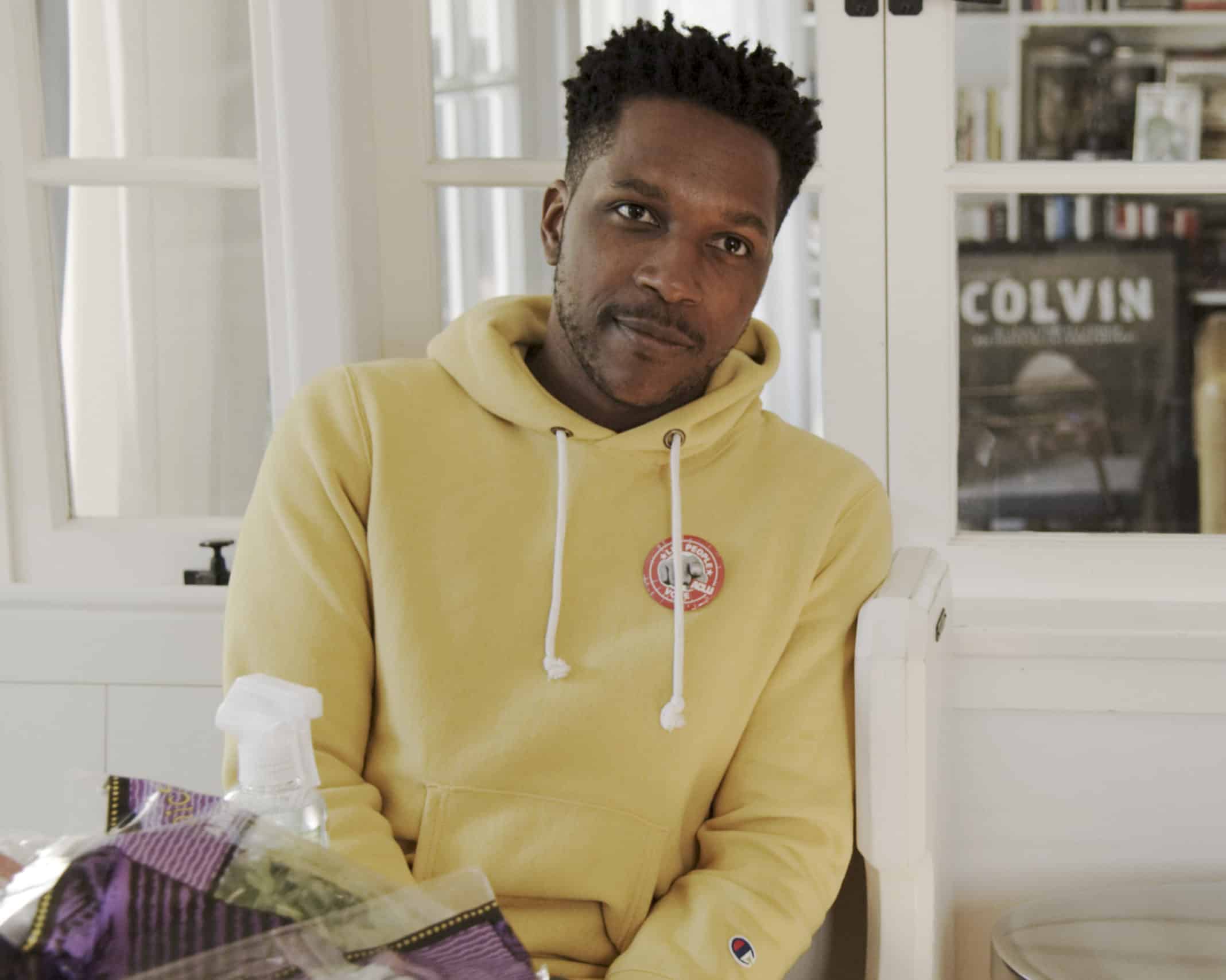 A film producer who has a three-year-old daughter, Charli, named after his father, a wife, Sade, and who often isn't home due to work.
Additional Information About James
Quotes
Having kids means you gotta make peace with the world as it is.
— James
---
Nanda (L. Scott Caldwell)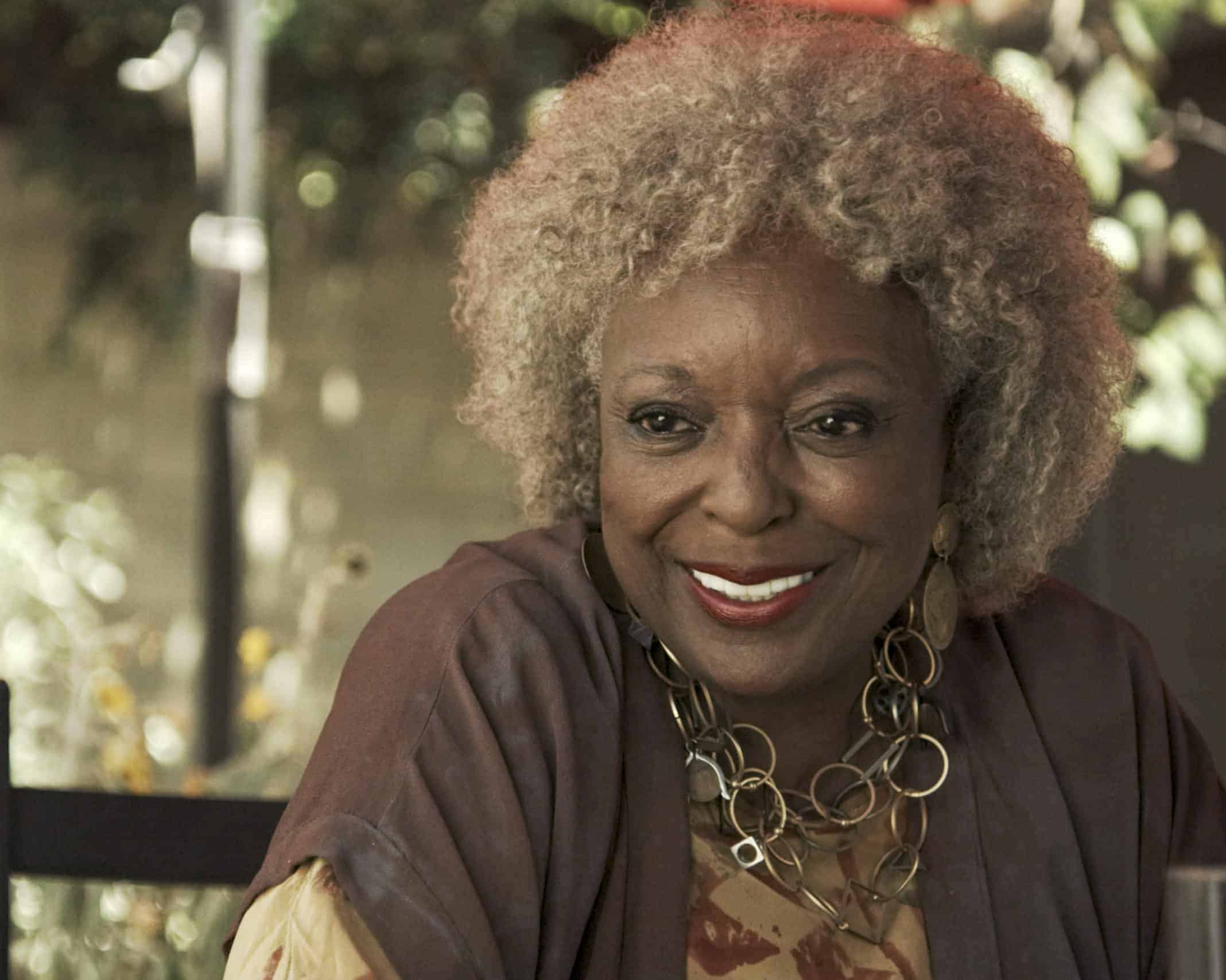 James' mother, who lives by herself, for now, due to her husband needing medical attention. But, outside of her family, it is noted she is a retired school teacher and was Sophie's when she was younger.
Additional Information About Nanda
Quotes
---
Sade Aldicott (Nicolette Robinson)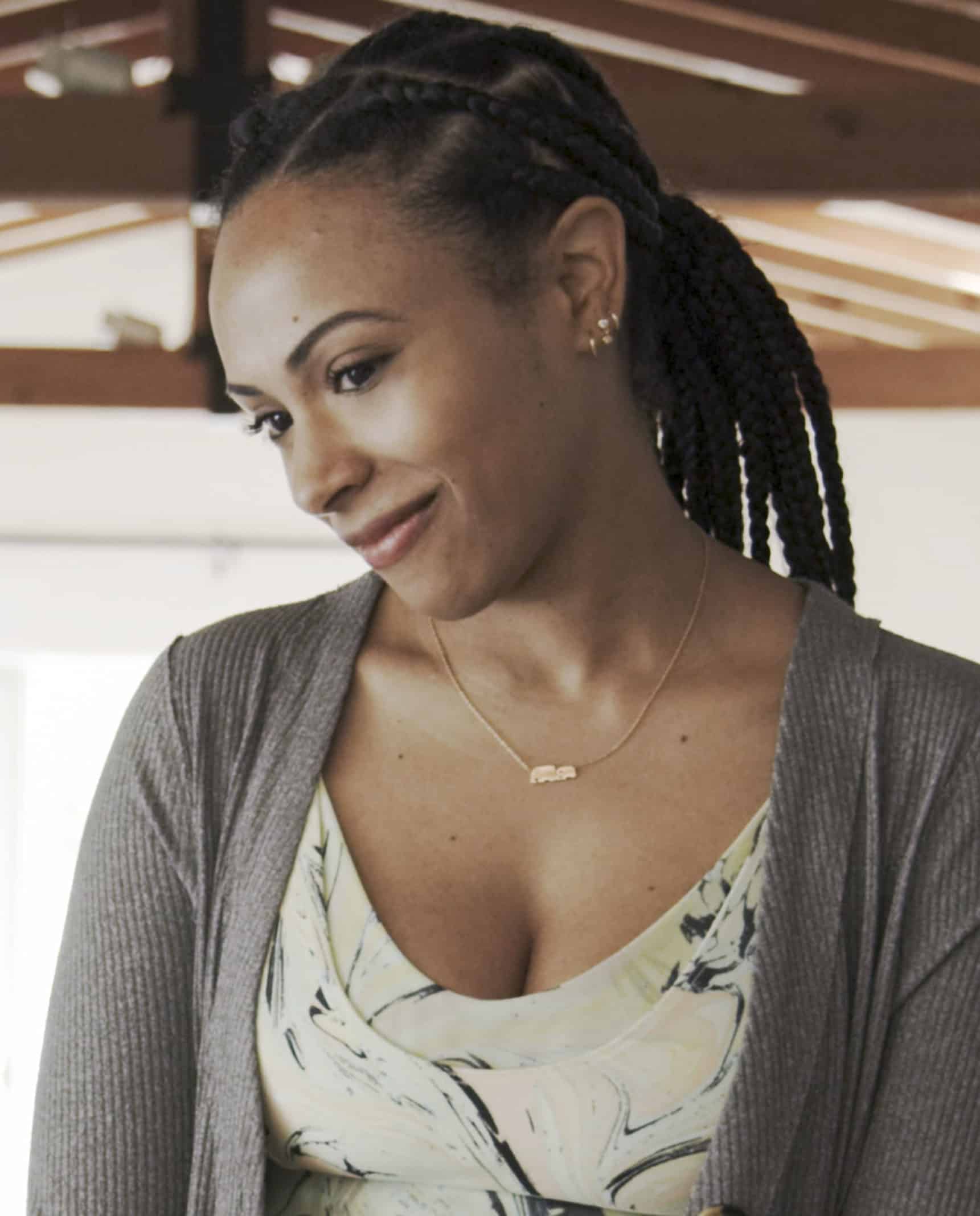 James' wife, who has been a stay at home mom since their daughter was born and is itching to get back into the work world.
Additional Information About Sade
Quotes
---
Adeah (Gail Bean)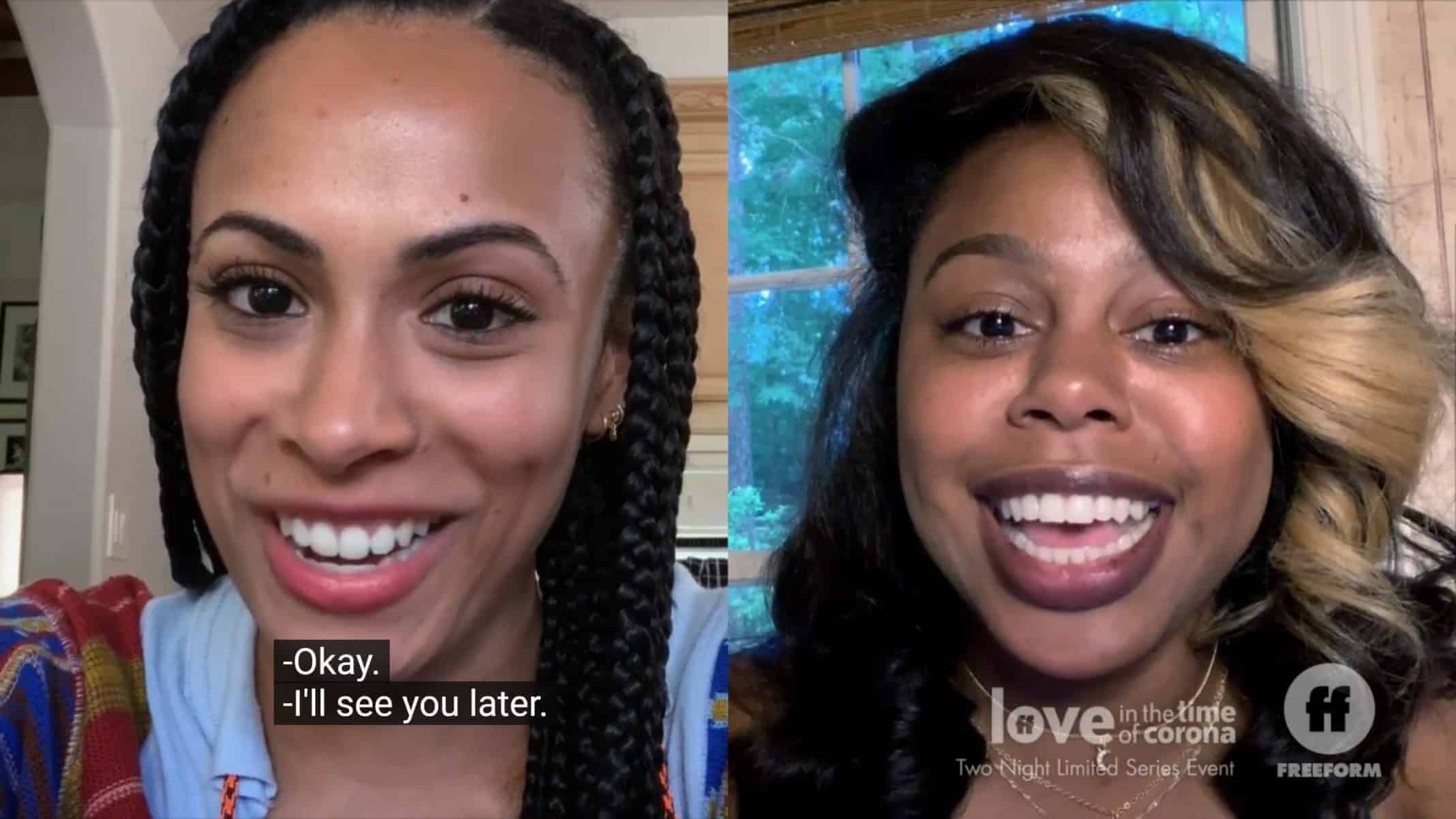 Sade's best friend, maybe sister (?) who was single at the beginning of quarantine but then met a man, Niles, who she moves in with to quarantine together.
Additional Information About Adeah
Quotes
---
Charles (Charles Robinson)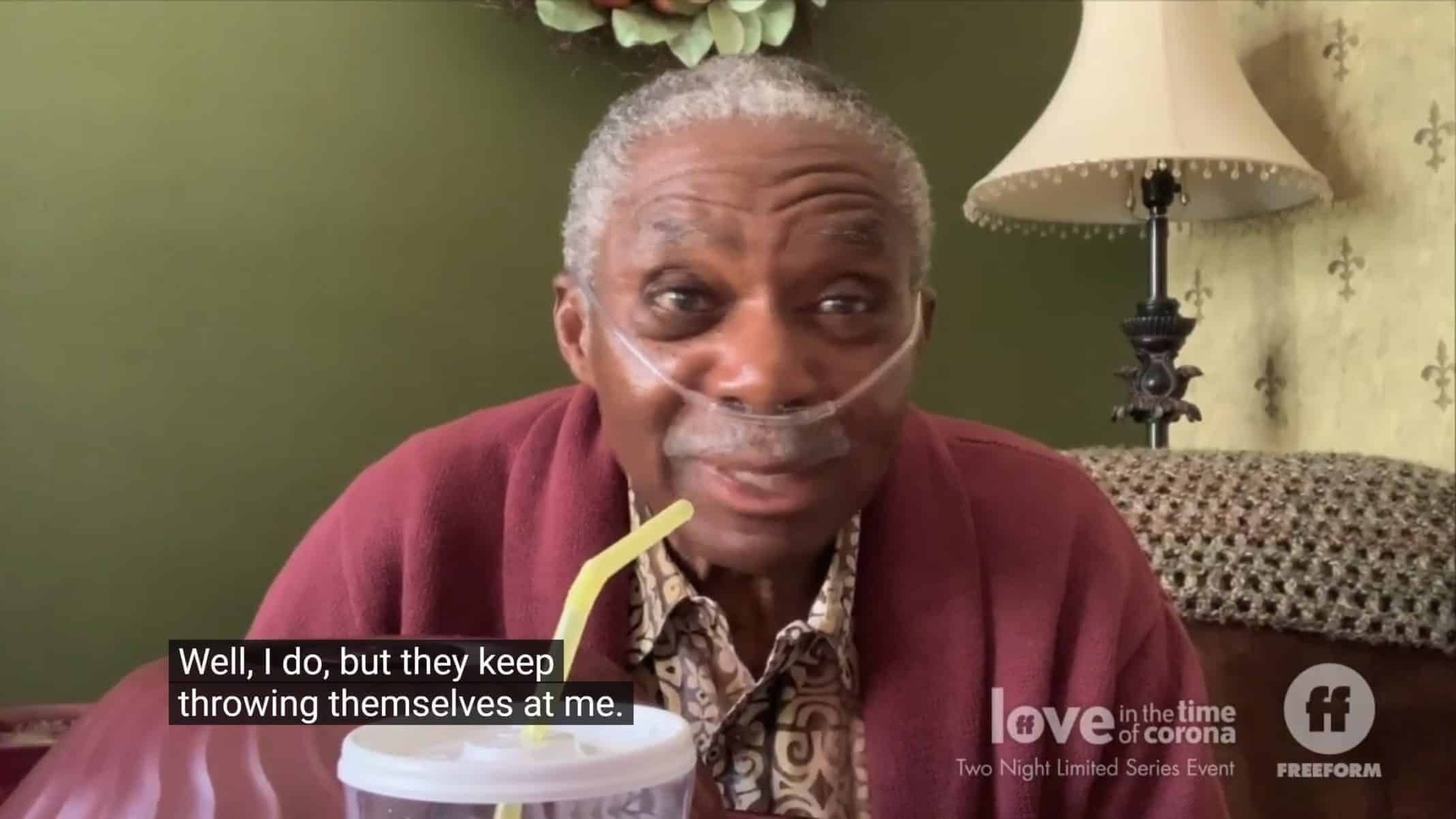 Nanda's husband, father to James and Dedrick, who currently shows signs of Alzheimer's, or is just getting forgetful and is getting medical attention with the possibility of coming home soon.
Additional Information About Charles
Quotes
---
Adam (Emilio Garcia-Sanchez)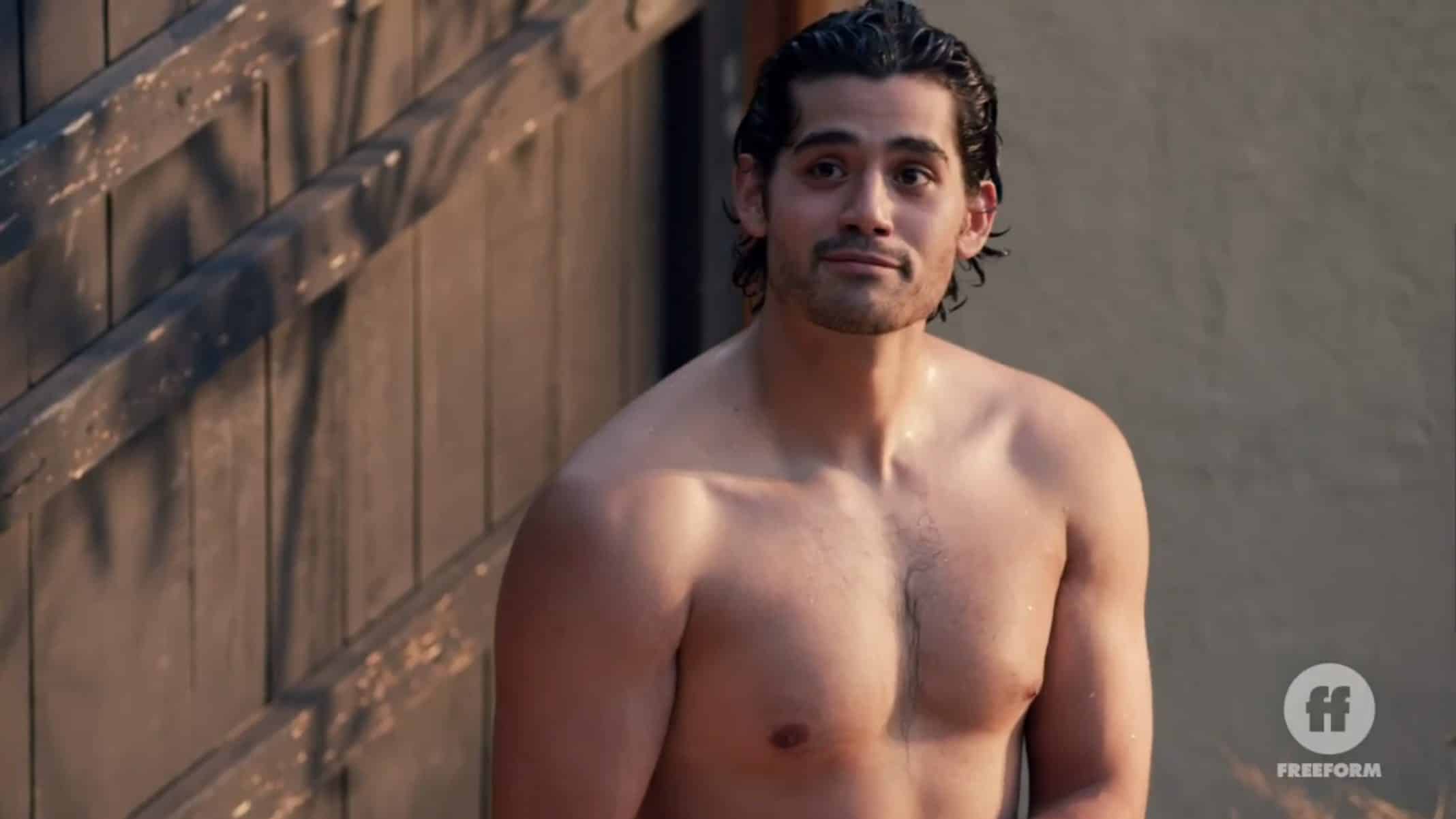 Oscar and Elle's next-door neighbor, who originally is known for taking showers outside. However, after Elle and Oscar's relationship gets awkward, she learns he is someone who flips houses for a living, enjoys a good read, and wants to be a professional writer.
Additional Information About Adam
Quotes
---
Gigi (Morgan Smith)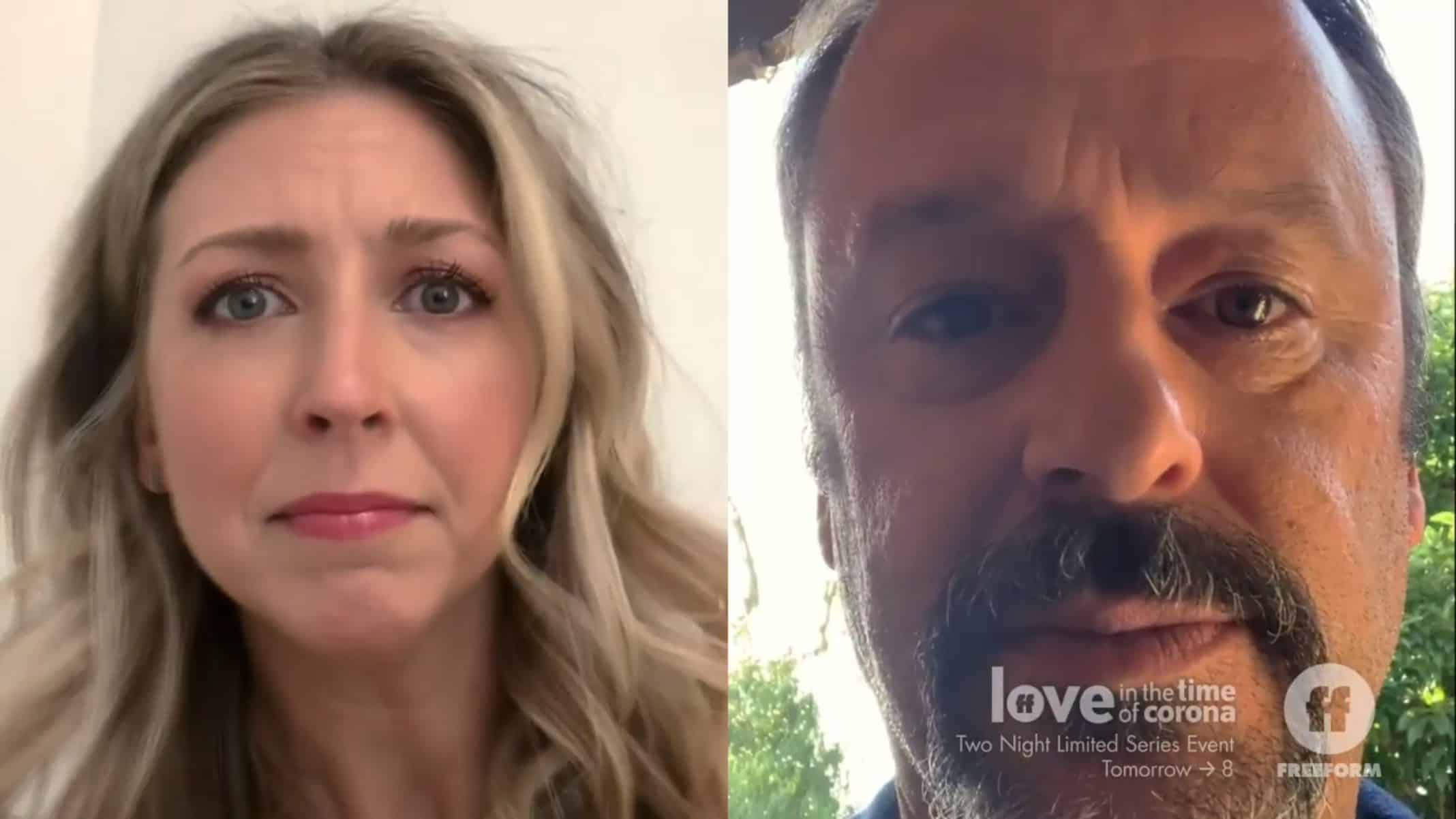 Paul's girlfriend.
Additional Information About Gigi
Quotes
---
Dedrick (Catero Alain Colbert)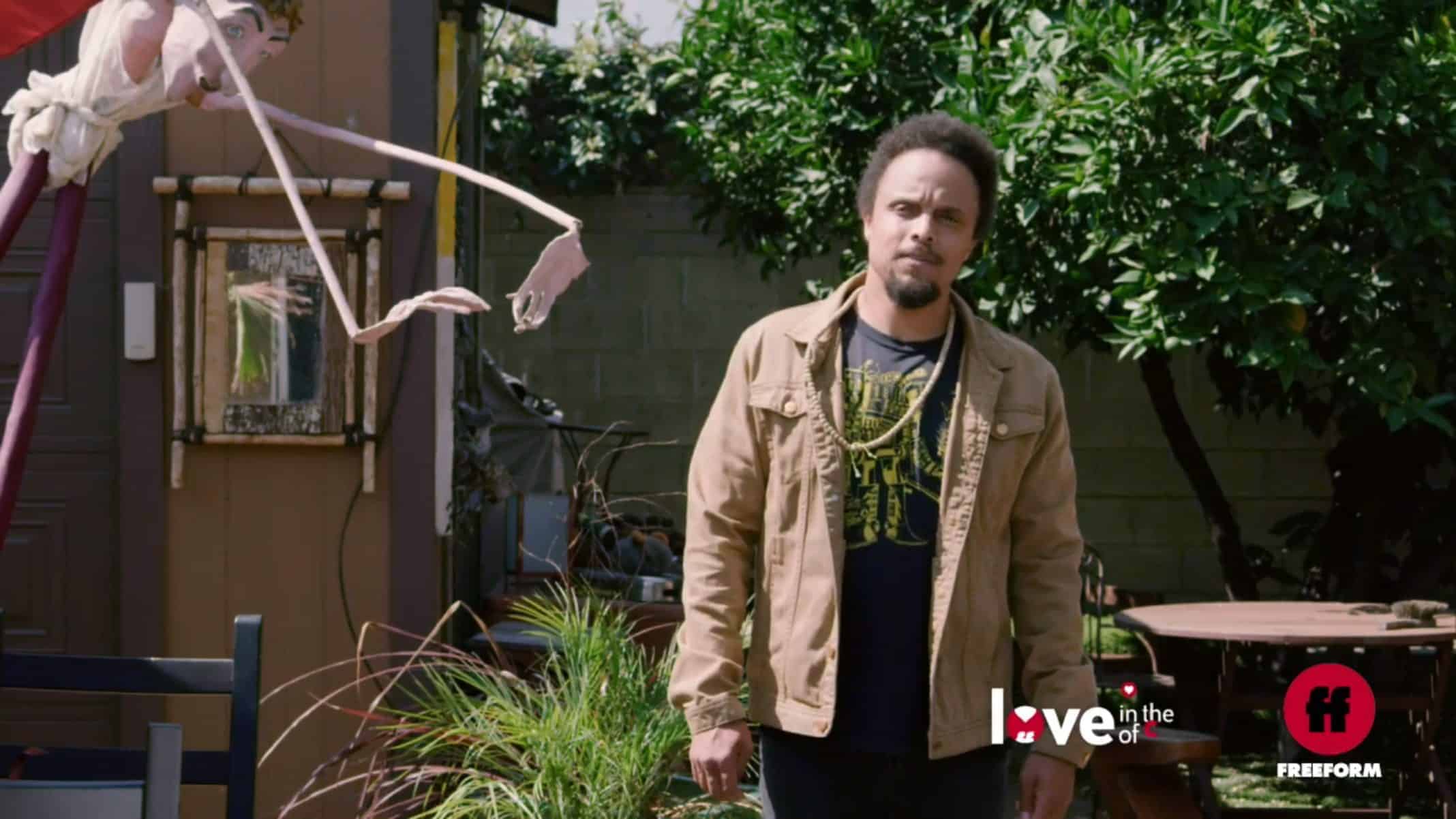 James' estranged brother, who, due to the pandemic, is now living with their mother Nanda.
Additional Information About Dedrick
Quotes