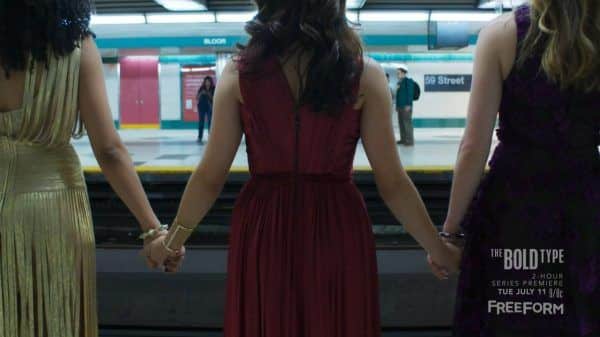 The Bold Type renewed, Rush Hour 4 a real possibility, and Viola Davis is working on a comedy? There are some predictable and odd stories in this post.
Positive
Shadow & Act reports, sourcing from Screen Daily, noted Coel has three productions with Netflix in development, of which one is currently in production with an estimated wrap in December. It should be noted though, she remains unsure if and when her star-making show Chewing Gum will return because Tracy, and Coel, needs to grow.
But, perhaps the most interesting part of the article is how Coel expresses no real desire to go Hollywood with her career. Not that offers probably aren't showing up, but considering Chewing Gum was made because she didn't see roles which spoke to her, or sounded like her, like peer Issa Rae, likely she is enjoying controlling her narrative and career right now. Not to say she may not go Hollywood someday, but it seems the farthest she is willing to go there right now is with Netflix.
Excuse the question mark but outside of Viola Davis on The United States of Tara, it is hard to imagine her being associated with a comedy. Granted, Deadline doesn't mention her starring in "Black Don't Crack," which will deal with three sorority sisters of a certain age, but who thinks funny when talking about Viola Davis?
Though a talented actress, usually devastating in whatever she is cast in, Davis is as foreign to comedy as most respectable actors are to the horror genre. But, with the roles not cast yet, here is hoping Davis may throw her hat in the ring for it would be a nice change of pace to see her not play someone who looks, acts, and talks like they are almost at the point of breaking down and hitting the bottle.
Mixed
Per Deadline, the hit series, one of our favorites of the summer, has been renewed for a second and a third season! However, with a caveat – series creator Sarah Watson is leaving the program. Why? Well, according to The Hollywood Reporter "creative differences." Of which probably means, due to the show averaging hundreds of thousands of viewers (313,000 per Hollywood Reporter), not millions, yet getting a lot of press, they want to find someone to make this show more commercial.
Leading to the question, what changes could this mean if "creative differences" inspired the split? Is the show becominging less political? Maybe less about sexual identity? Renewing the show for two seasons, at 10 episodes each, does mean they have confidence in the program, yet 10 episodes each is a far cry from other shows having 20+ episode seasons, usually split between two weather seasons.
Yet, here at Wherever I Look, we have long said not every show needs 20+ episodes to tell a story so 10 might just be the perfect number here. Look for future recaps/ reviews as season 2 hits the airwaves.
It seems HBO's Westworld, per Deadline, is going to head further into the past and take away the guns which caused the season finale massacre and limit their property to swords, hammers, and weapons people have a chance defending themselves against. However, there remains no word yet if Futureworld, the other theme park featured in the original 1976 production will be featured or held off till Season 3.
Either way, after a rather intriguing mystery, so comes the question of how to follow that up? Will they, similar to The Good Place, have memories wiped and maybe craft something new to haunt the park? It is all rather hard to say. All we know is, with HBO's money maker Game of Thrones, likely not returning until sometime in 2019, according to Refinery29, HBO is going to need Westworld and new series to not only fill that gap but help them remain relevant. Especially as Netflix, through original, and exclusive, movies and series, and Amazon, through mostly movies, slice into what used to make HBO the premiere location for unfiltered entertainment.
In "Why?" news, Jackie Chan notes a script for the movie has been approved by him, though not Chris Tucker yet. Meaning Tucker, who since the last Rush Hour has pretty much kept to doing stand up and supporting roles, may have a return to being a lead again. However, was anyone really looking for this film? I mean, yes, Rush Hour 3 made more than the first movie but wasn't as big of a hit as the second film.
Add in both Chan, at least in America, nor Tucker have really kept their careers at that A-List level, and you have to wonder if the film may just seem like a payday vs. a continuation of one of the top action/comedies of the last 20 years. But with Chan starring in The Foreigner, coming out October 13th, but to be reviewed here the 9th or 10th (Screener FTW) maybe I speak too soon?
Low Points
Though only by $1 to $2, according to Shadow & Act. Of which isn't going to do much about Netflix's reported, by Fader, $4.8 billion in debt. Which may be alarming to some, but it seems investors aren't worried, per Fader. Especially since the equity market value is $75 billion.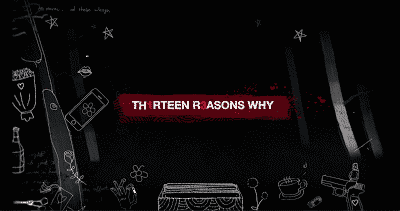 Though, you got to wonder, with prices just raising over a year ago, are things more complicated behind the scenes than given credit for? Noting Netflix programming, from Thirteen Reasons Why to the recent Big Mouth are Wherever I Look's bread and butter, you have to wonder if the programs in between, those more made to give Netflix quantity over quality, are the reason for the hike?
After all, with Disney planning to exit their dealing with Netflix and start their own streaming service, with original content, it means new money has to come somewhere. For while licensing fees are paid out to Disney for their products, having a well-known brand's productions until you can survive on your own is how most networks start off. NewsCred goes a bit deeper but the gist is, rather than present new content and possibly fail, you work off what already works and is establish, monitor trends, and from there you birth a brand and original content.
Hefner's body probably is barely settled in the ground and it seems Brett Ratner has one of Hollywood's it boys, Jared Leto, prepping to play him in a biopic. Now, I should note, per Jo Blo, this movie has been in the works since 2007, with a more interesting pick of Robert Downey Jr. attached. However, with 2008 being the year Iron Man came out and RDJ probably now far too expensive, so comes Leto. Which isn't a fact, the whole RDJ being too expensive, but just an assumption.
Until that film's released, you can check out Amazon's American Playboy: The Hugh Hefner Story for a fix.