Final Destination 6: 6 New Death Traps for the New Movie
In honor of "Final Destination 6," here are six potential fears the new movie can build death traps around.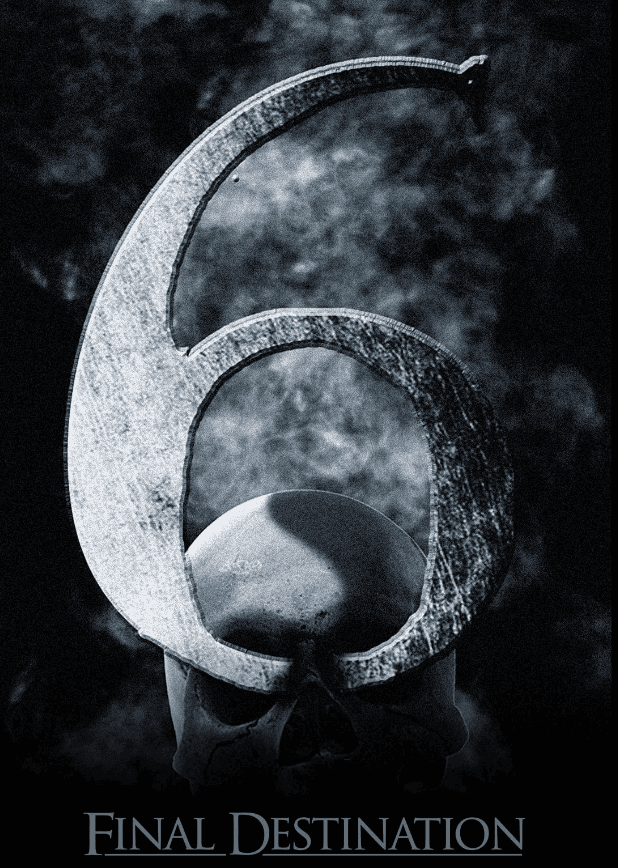 Brief Overview of the "Final Destination" Franchise
"Final Destination" premiered in 2000 and made over $100 million against a budget of $20 million. The first film featured a teenager with premonitions of death after he avoided an airplane explosion that killed his classmates. Yet Death tends to follow the teen and his classmates, establishing that some brutal fates are inescapable. The Final Destination franchise is fun and financially successful but has often been critically panned. Little is known about "Final Destination 6," but it's the first "Final Destination" movie in over a decade.
The Different Settings/Setups Final Destination 6 Can Explore
"The Final Destination" franchise plays into our deep hypothetical fears of what can and will go wrong. Previous installments showed massacres on rollercoasters, at the mall, and still make many paranoid about following trucks in traffic. The horror series has the potential to continue being relevant by focusing on new and current trends.
Music Festival
In the past ten years, music festivals have exploded in demand and are perfect as event destinations where plenty can go wrong. As a musician plays, objects can fall from the stage, and people can get electrocuted, catch fire, or even be decapitated by stage objects. Big crowds can get people squished, laser light shows can blind attendees, and overpriced food vendor's frying machines can fly up in the air. Think of Coachella or the doomed "Fyre Festival" and the number of influencers and young people screaming as everything goes horribly and violently wrong at a music festival.
Cruise Ships
The popularity of cruise ships appeals to families, sweet honeymooners, and the uber-rich. While past news stories have shown actual horrors of ships stranded, turned over, or even being threatened by pirates, "Final Destination" 6 can play into people's fears of a vacation turned into a nightmare. An exclusive cruise ship can have its own "Titanic" disaster and hit something as people stuff their faces with an endless buffet, causing someone to choke on shrimp, grow seasick, and create a chain reaction of vomit like in "Triangle of Sadness." People can fall overboard, slip and slide on the floor, and grow more seasick as the lounge singer belts "It's Not Unusual" by Tom Jones.
Fan Conventions
Fan conventions like Fanime and Comic Con have increased in popularity since "Final Destination 5" and are excellent locations for disasters. As hordes of people dress as their favorite characters, a giant robot or superhero prop can malfunction. Capes can get caught, ceilings can crumble, lines of people can get squished, and people's fake weapons can create real pain. Just as a new trailer for the latest blockbuster is about to drop at a Con, the screen can light on fire, and herds of nerds are sent into chaos. "Final Destination 6" can even focus on a horror convention and become meta by referencing its own horror movie tropes.
Ski Lift
One death trap that has been on "Final Destination" fans' wish lists for years is a ski lift. The average ski lift is 30 feet above the ground, with some reaching around 100 feet. The woozy, shaky feeling of being that high up in the air on a seat that rocks is enough to send some hearts pounding. Now imagine a single wire snapping, creating a domino effect of chairs hanging, crushing body parts, and wires wrapping around limbs. The ski lift is an excellent example of terror masked by a fun hobby people have.
Death by Podcast
Now hear me out with this one. "Final Destination" is silly and fun, but one way to embrace current events in a ridiculous way is by making death traps out of current trends. Why not make a death trap around a podcast? The seemingly safe way to speak into a microphone can become deadly with an unfortunate water spill, a live spark, or a fire that quickly emerges while a podcaster is streaming live on air. "Final Destination 6" could even parody the murder podcast genre by investigating a "Final Destination" death before the podcaster ironically dies themselves.
Political Rally

In the 12 years since "Final Destination 5" was released, one facet that has taken over American media and culture is our politics. More than ever, American politics are treated like sports teams with flags, posters, shirts, and big rallies. A potential "Final Destination 6" can utilize the ridiculousness of American politics in violent ways, like when a fireworks display goes wrong and starts firing off within a building, flags can impale people, or someone can get crushed in a sea of red, white, and blue balloons (don't overthink it). "Final Destination 6" can finally skewer the U.S., figuratively and literally.
---
Follow, Like, and Subscribe
Community Rating: 0.00% (0) - No Community Ratings Submitted (Add Yours Below)