Fatale (2020 – Theatrical Release) – Preview
With Fatale biting Jordan Peele's use of R&B music to present a horror/thriller in the trailer, could Michael Ealy and Hilary Swank make this Fatal Attraction like movie work?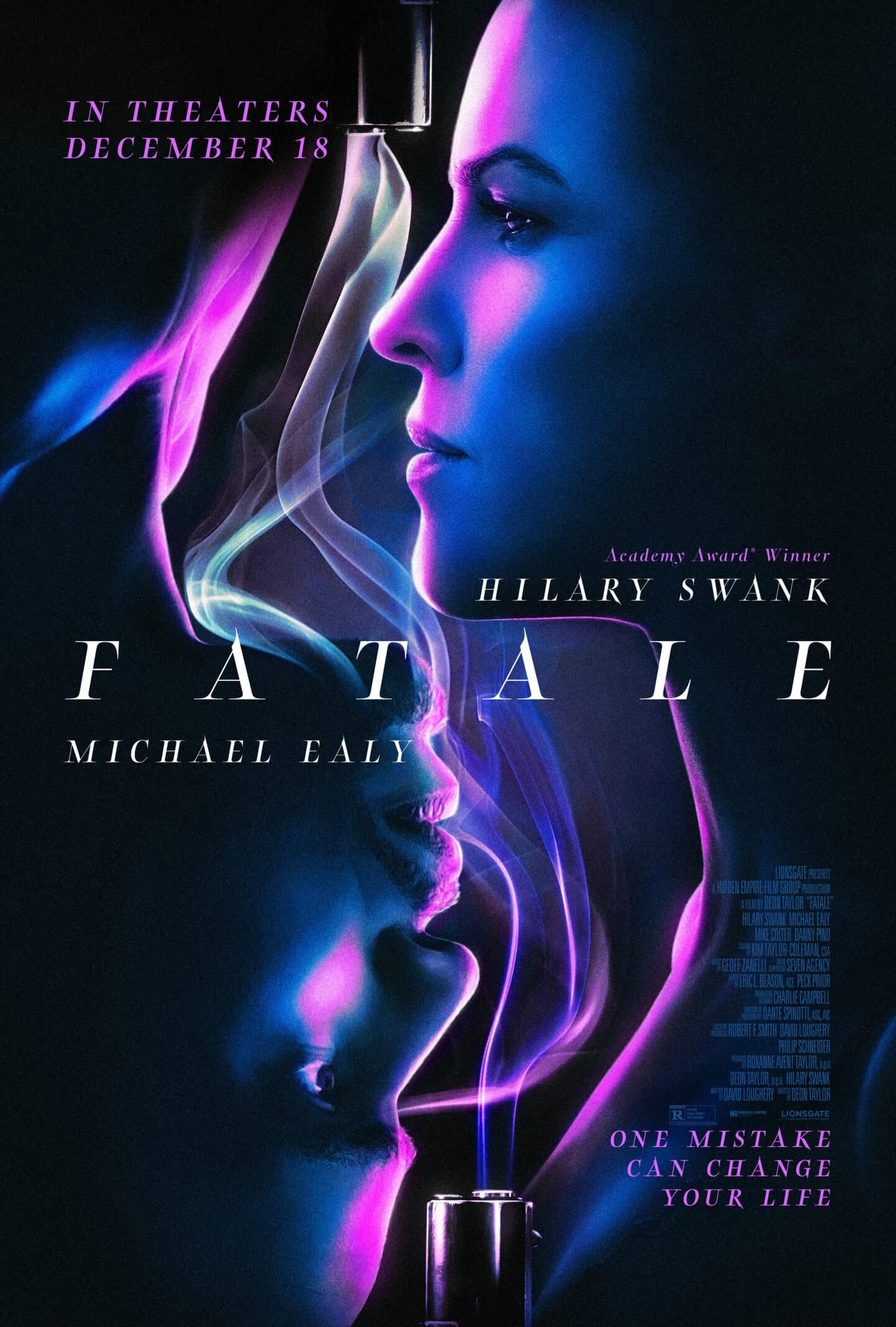 With Fatale biting Jordan Peele's use of R&B music to present a horror/thriller in the trailer, could Michael Ealy and Hilary Swank make this Fatal Attraction like movie work?
---
Director(s)
Deon Taylor
Writer(s)
David Loughery
Release Date (Theatrical)
12/18/2020
Run Time
102 Minutes
Rated
R
Noted Cast Members
Derrick Tyler
Michael Ealy
Detective Valerie Quinlan
Hilary Swank
Tracie Tyler
Damaris Lewis
First Impressions
Can we just start off by saying we appreciate Ealy finding his niche in thrillers like these and trying to play both sides? In For Colored Girls and The Perfect Guy, he played someone not all the way there, and he flipped it with The Intruder, and now, with Fatale, he is trying to find something towards the middle.
As Derrick, Ealy has this functional-looking relationship with his wife Tracie, yet has an affair. This pushes you to not necessarily feel bad for him, especially since he married a beautiful Black woman and cheated on her with a white one. Which, I know, "Why bring race into this?" Well, taking note you can find so many articles about Black women, especially the shade of Damaris Lewis, and darker, not getting married, it hits differently. So with Ealy cheating on her with a cop, it complicates things on so many levels.
Take note, unlike most who play the jilted mistress or side piece, Swank's character has power. Not in the form of being IT, having physical strength, or pure madness, but the power of the police behind her. On top of that, in this climate, the fact this movie presents in the trailer the possibility of Derrick committing a crime and Swank's character using her power to possibly manipulate evidence – that's bold. That is the kind of move that is risky, yet it also brings something fresh to the tried and true.
After all, now the possibility of the movie ending with Derrick or even Tracie killing Detective Valerie seems slim. For unless they have enough evidence to beat the case, it is mutually assured destruction. If Derrick says something, he'll lose his wife. If Derrick harms Valerie, he assaulted a cop, and he is going to jail. The same goes for Tracie, if she tries to harm Valerie, so it leaves you wondering will this end differently than how most films like this do?
Cast & Character Guide
Note: Descriptions are partly based on presumptions from images and/or other press materials. This is not an exhaustive list of all cast and characters.
Derrick Tyler (Michael Ealy)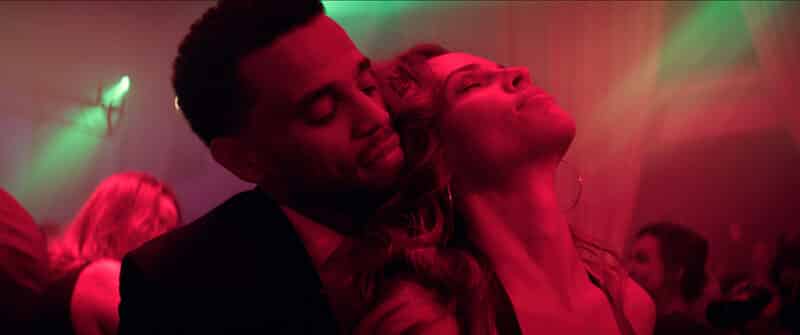 A man with a perfect life, Derrick is a successful sports agent with seemingly everything he could want. He has a house in the hills, married to a beautiful woman, yet with one mistake, it all ends up being threatened.
Detective Valerie Quinlan (Hilary Swank)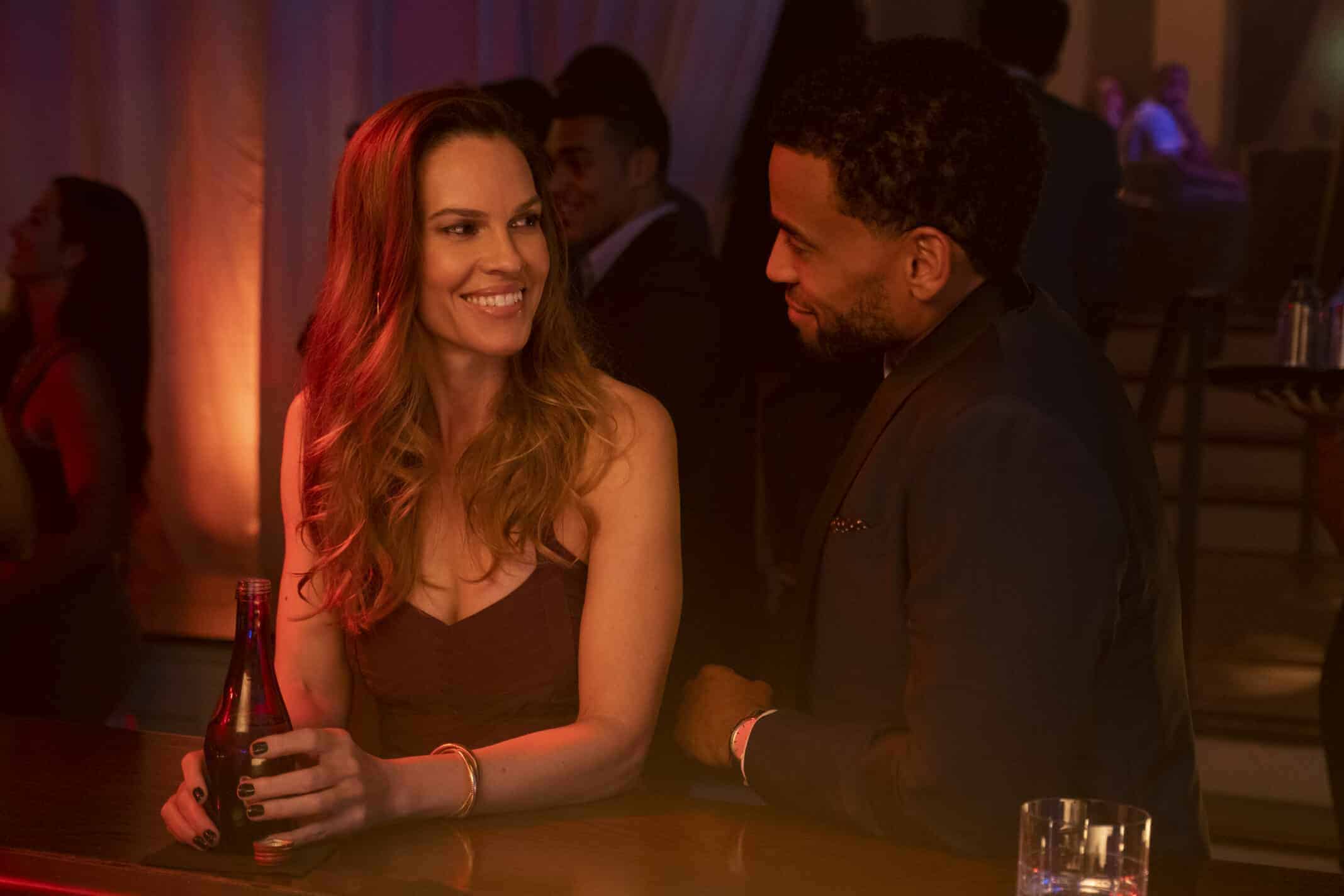 At one time, she was just a woman having a night out who met a cute guy and he didn't become more than a one night stand. However, upon meeting again, after he ends up in a burglary case, so comes the question of why he left? This is answered by seeing his wife and so begins the need to question: what to do with his secret and should he pay for not just the affair, but the feelings he doused as quickly as he lit them up?
Tracie Tyler (Damaris Lewis)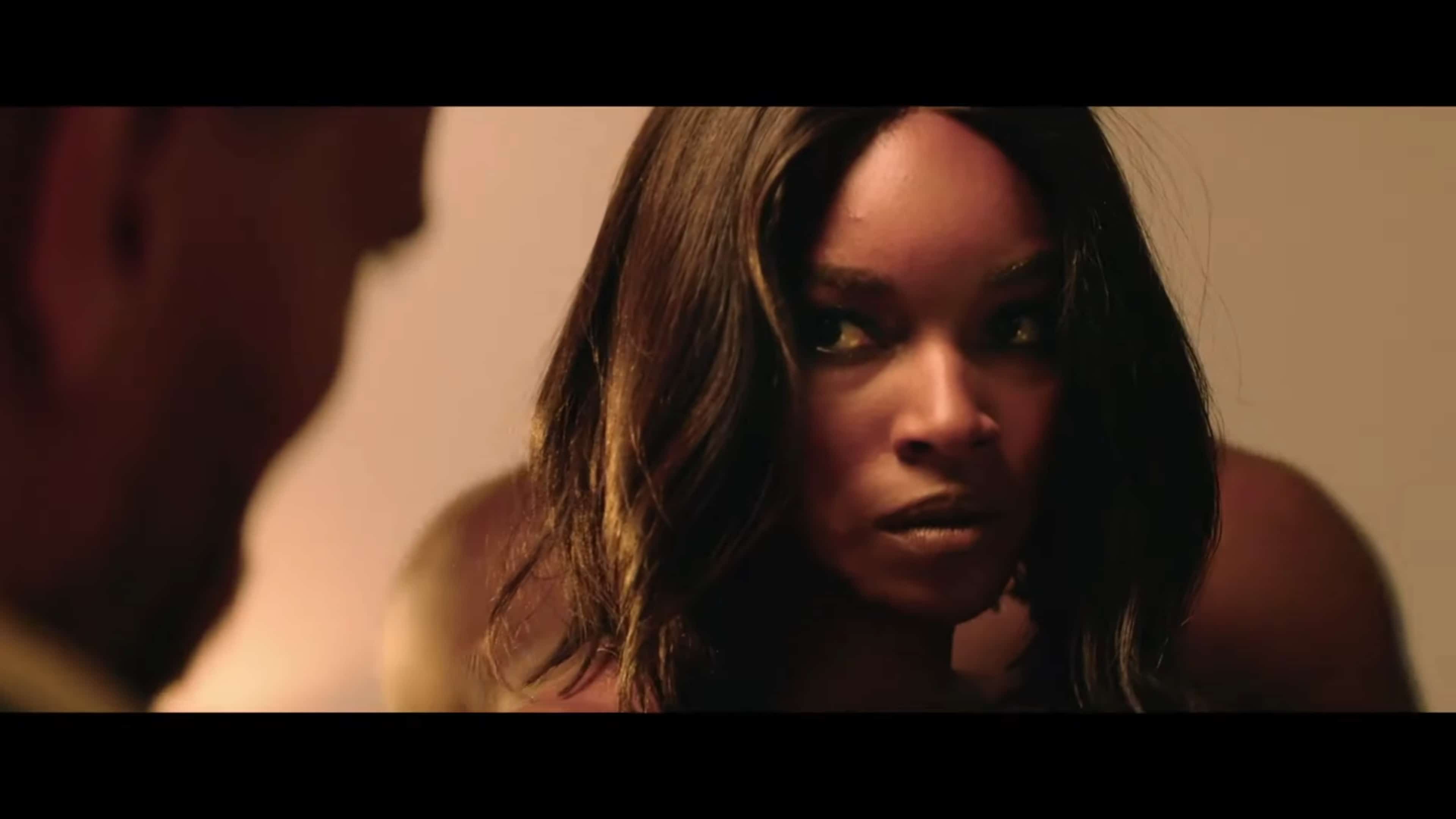 A loving wife, it isn't clear yet what would make Derrick cheat on Tracie. All that is clear is he surely will regret it, one way or the other.
Official Synopsis (From: Lionsgate)
After a wild one-night stand, Derrick (Michael Ealy), a successful sports agent, watches his perfect life slowly disappear when he discovers that the sexy and mysterious woman he risked everything for, is a determined police detective (Hilary Swank) who entangles him in her latest investigation. As he tries desperately to put the pieces together, he falls deeper into her trap, risking his family, his career, and even his life. FATALE is a suspenseful and provocative psychological thriller and an unpredictable game of cat and mouse where one mistake can change your life.
---
Follow, Like, and Subscribe
Community Rating: 0.00% (0) - No Community Ratings Submitted (Add Yours Below)