A guide for the film "Masquerade." Noted are cast members, information about their character(s), and additional details about the film's story and characters.
---
Please Note: This content contains pertinent spoilers, the post is updated as new information is presented, images changed as better ones are captured, and this is not an exhaustive list of every cast member.
General Information
| | |
| --- | --- |
| Director(s) | Shane Dax Taylor |
| Writer(s) | Shane Dax Taylor |
| Release Date | 7/30/2021 |
| Where Can You Watch? | Video On Demand |
Plot
Olivia and Daniel are art brokers, and on the night we're introduced to them, they are holding a charity. One in which a server named Rose watches them intently. Why? Well, it seems she has long had a plan for these two, and with two associates, she plans to rob them with the help of her two associates. However, things go awry when what appears to be Olivia and Daniel's daughter, Casey, is discovered, and one of Rose's associates scares her by hurting Casey's babysitter.
Thus setting into motion quite a few things not going to plan and it becoming a cat and mouse game throughout the night. One that leaves blood on the floor.
Cast & Character Guide
Please Note: This is not an exhaustive list of every cast member.
Olivia (Mircea Monroe)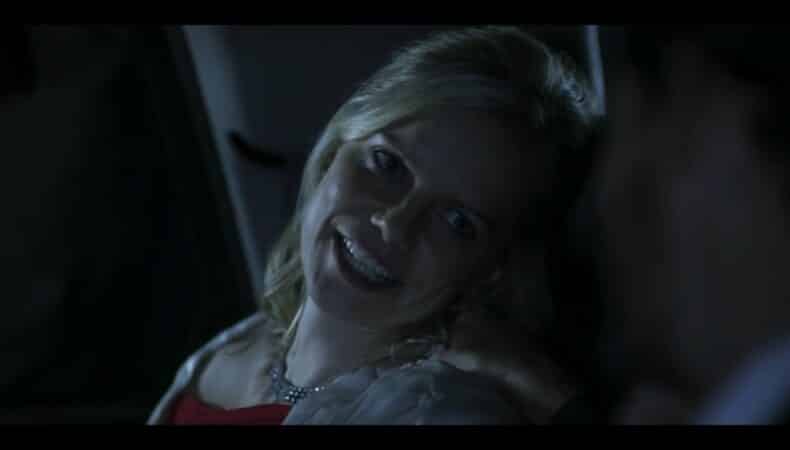 With her husband Daniel, Olivia is an art broker who has done quite well for herself. Because of this, she does charity work, like the event we see at the beginning of the movie.
Additional Information
Daniel (Austin Nichols)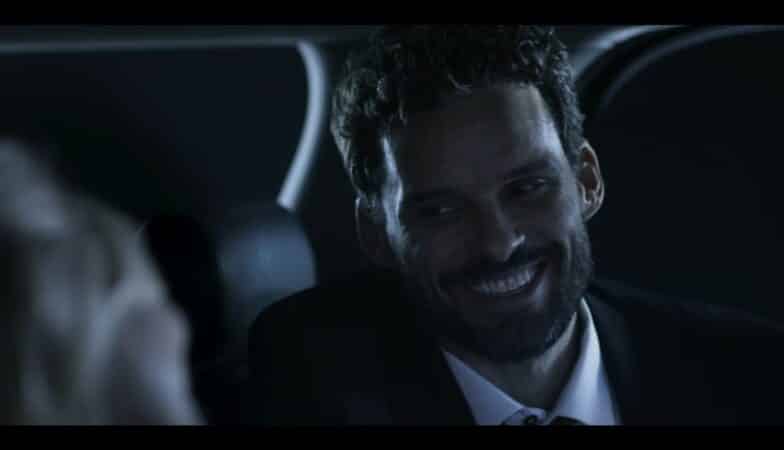 Like his wife Olivia, Daniel is an art broker, but he might have been in the game a bit longer than her. Plus, thanks to some acquired artwork from earlier in his life, he had a bit of a leg up.
Additional Information
Rose (Bella Thorne)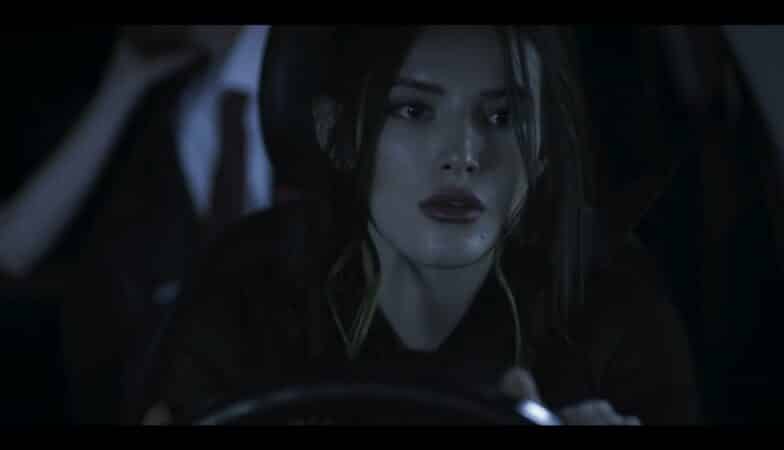 Partly raised without her mother, who is dead, Rose says she is an art history major just trying to make some cash. Hence why, after working Olivia's charity gig, she offers them a ride home in lieu of them calling a ride-sharing app.
Additional Information
Casey (Alyvia Alyn Lind)
Casey is a girl between the ages of needing a babysitter to a neighbor just looking out for her, but right now, her parents have opted to just keep their babysitter, Sofia, on deck. This is fine with Casey since she likes Sofia, but unfortunately, on the night that will change Casey's life forever, even Sofia couldn't lessen the trauma.
Additional Information
Sofia (Joana Metrass)
Casey's babysitter who loves princess and cutesy films.
Additional Information
Masquerade (2021) Ending (Spoilers)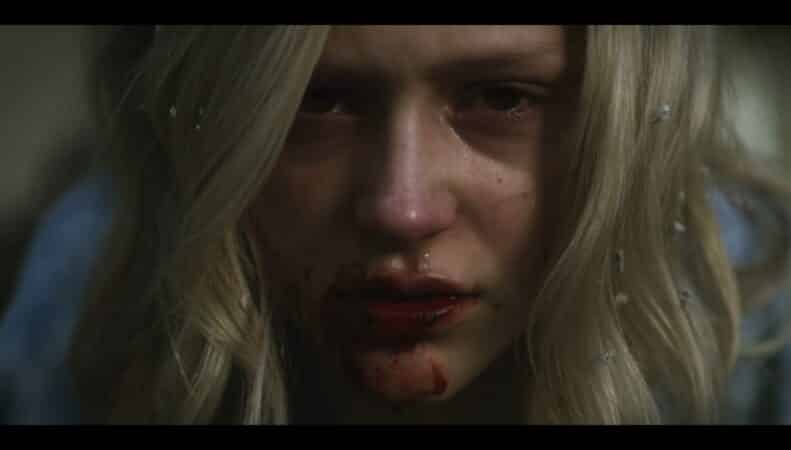 It's revealed within the last 15 or so minutes that the Casey we saw getting her house robbed? That's actually Rose and the male thief who killed her babysitter Sofia? That is actually Daniel. So the whole film plays out what Daniel did to Casey's babysitter and parents, while Casey, as Rose, gets revenge in present-day through a mirrored story. One in which Sofia's sister becomes Daniel and Olivia's babysitter, and takes their kid, as Rose murders Olivia and Daniel, and take back the artwork stolen from her family.
Does Masquerade (2021) Have Prequel/ Sequel Potential?
With Casey Rose, Casey's full name, getting revenge? Not really. Pretty much the film has its prequel and sequel built-in by showing Casey as a kid then a young adult. So, the story is pretty much wrapped up.
Question(s) Left Unanswered
Did Casey end up in the foster care system, with family, or what?
Movie Directory
On The Radar
---
Ratings
---
Special Categories/ Tags