Nobody (2021 – Theatrical Release) – Preview
Nobody desires to give us a cathartic release of a revenge plot and seems to have all it needs to be one of the most notable theatrical first releases in a while.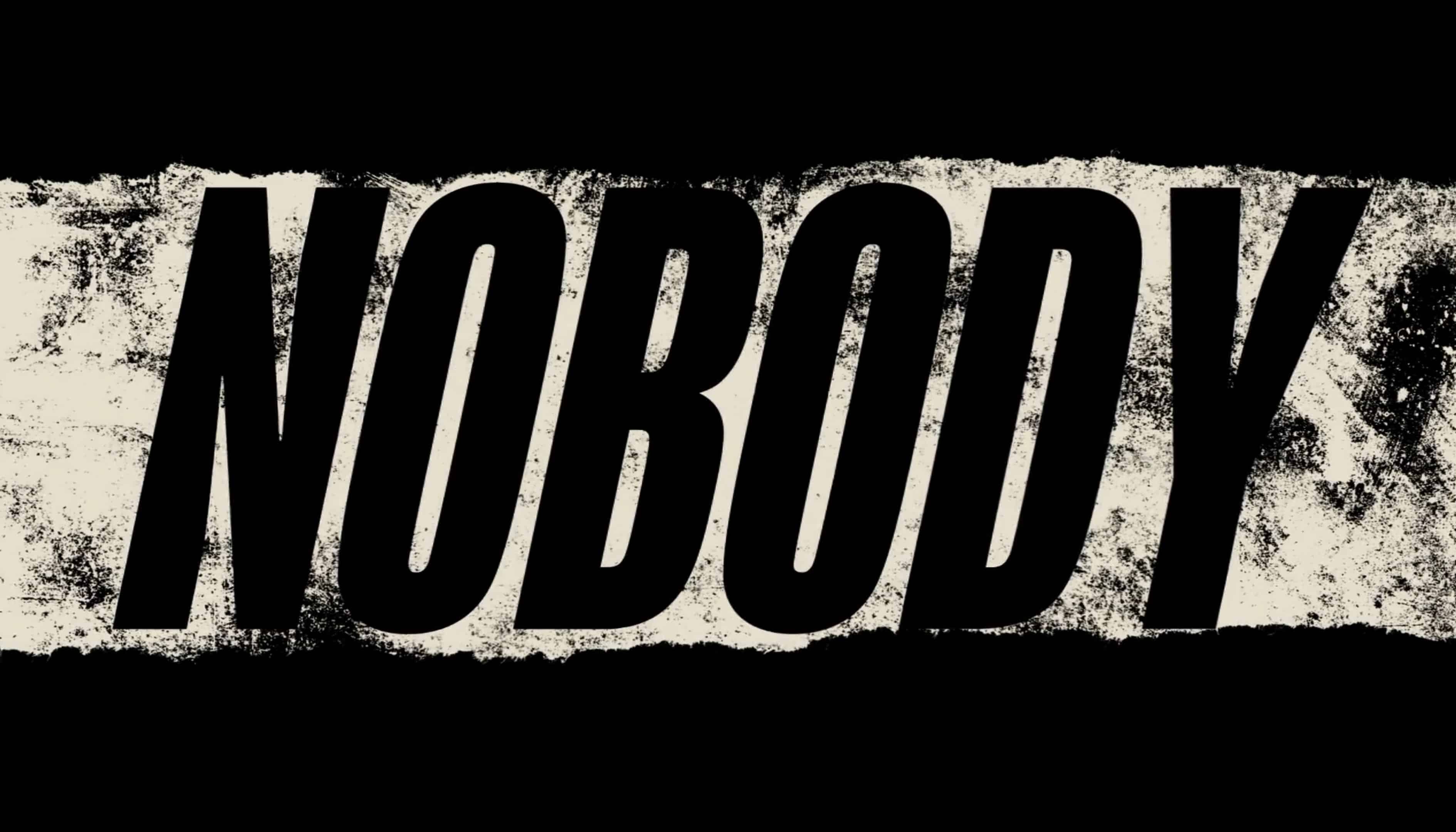 Nobody desires to give us a cathartic release of a revenge plot and seems to have all it needs to be one of the most notable theatrical first releases in a while.
---
Director(s)
Derek Kolstad
Writer(s)
Ilya Naishuller
Release Date (Theatrical Release)
March 26, 2021
Noted Cast Members
Hutch Mansell
Bob Odernkirk
Yulian Kuznetsov
Alexey Serebryakov
Becca Mansell
Connie Nielsen
David Mansell
Christopher Lloyd
Harry Mansell
RZA
Eddie Williams
Michael Ironside
Charlie Williams
Billy MacLellan
Blake Mansell
Gage Munroe
Abby Mansell
Paisley Cadorath
Official Synopsis
Sometimes, the man you don't notice is the most dangerous of all. Emmy winner BOB ODENKIRK (Better Call Saul, The Post, Nebraska) stars as Hutch Mansell, an underestimated and overlooked dad and husband, taking life's indignities on the chin and never pushing back. A nobody.
When two thieves break into his suburban home one night, Hutch declines to defend himself or his family, hoping to prevent serious violence. His teenage son, Blake (GAGE MUNROE, The Shack), is disappointed in him, and his wife, Becca (CONNIE NIELSEN, Wonder Woman), seems to pull only further away.
The aftermath of the incident strikes a match to Hutch's long-simmering rage, triggering dormant instincts and propelling him on a brutal path that will surface dark secrets and lethal skills. In a barrage of fists, gunfire and squealing tires, Hutch must save his family from a dangerous adversary (famed Russian actor ALEXEY SEREBRYAKOV, Amazon's McMafia)—and ensure that he will never be underestimated as a nobody again.
First Impressions
Reading over the press release, one of the big things that will catch your eyes is "based on a true story." Well, a personal experience more so. You see, Bob Odenkirk, he has actually experienced his home being broke into, while his family is there, and did nothing. Which, as his producing partner notes, the cops said was the right thing to do. However, there is that added, "It's not what I would have done," that adds that lingering thought of whether Odenkirk should have fought and defended his family and possessions.
And it seems that's the basis of Nobody. What would the ordinary man do, a nobody, if he could defend his family, their things, and maybe even get revenge for something that happened in the past? As you can imagine, this pushes the idea this is definitely a wishful thinking kind of movie. Yet, isn't part of the benefit of seeing a film the opportunity to live vicariously? To get that wince of pain every time someone is hit, goes through a wall, or gets this ass whooped. Making it so you feel like you were there or did something?
Add in Odenkirk wanted a mix of the action people want and character development, so it's not always about the next action scene. Thus Nobody might be one of the first action movies to benefit from the tentpole films still being too afraid to release theatrically just yet.
Cast & Character Guide
Note: Descriptions are partly based on presumptions from images and/or other press materials.
Hutch Mansell (Bob Odenkirk)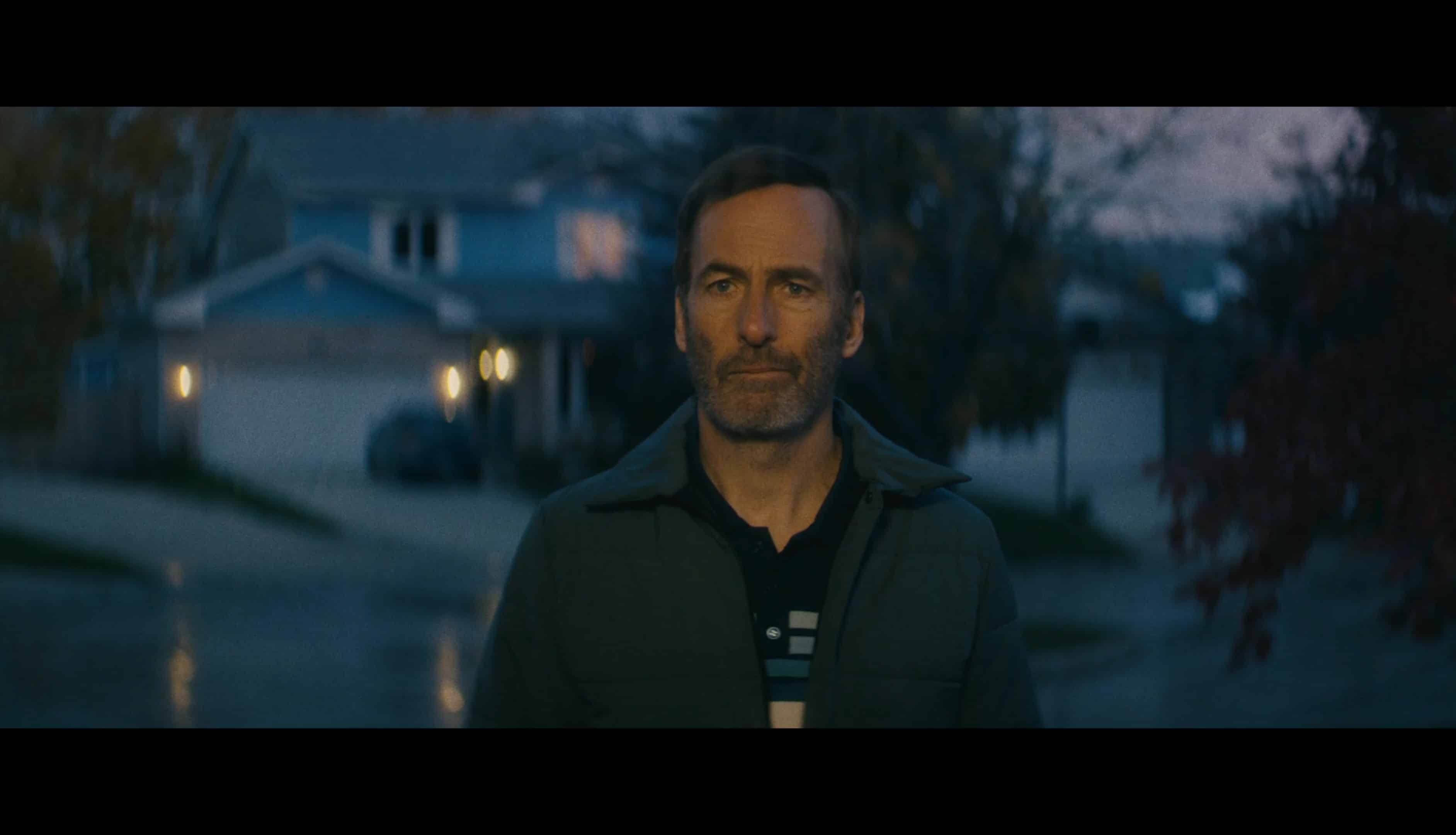 A military auditor, with combat training, in his younger days, now Hutch just works a meaningless job and has what often feels like a mundane and uninspiring life. However, after a break into his home, that adrenaline rush becomes an excuse to tap into who he once was rather than the nobody he became.
Yulian Kuznetsov (Alexey Serebryakov)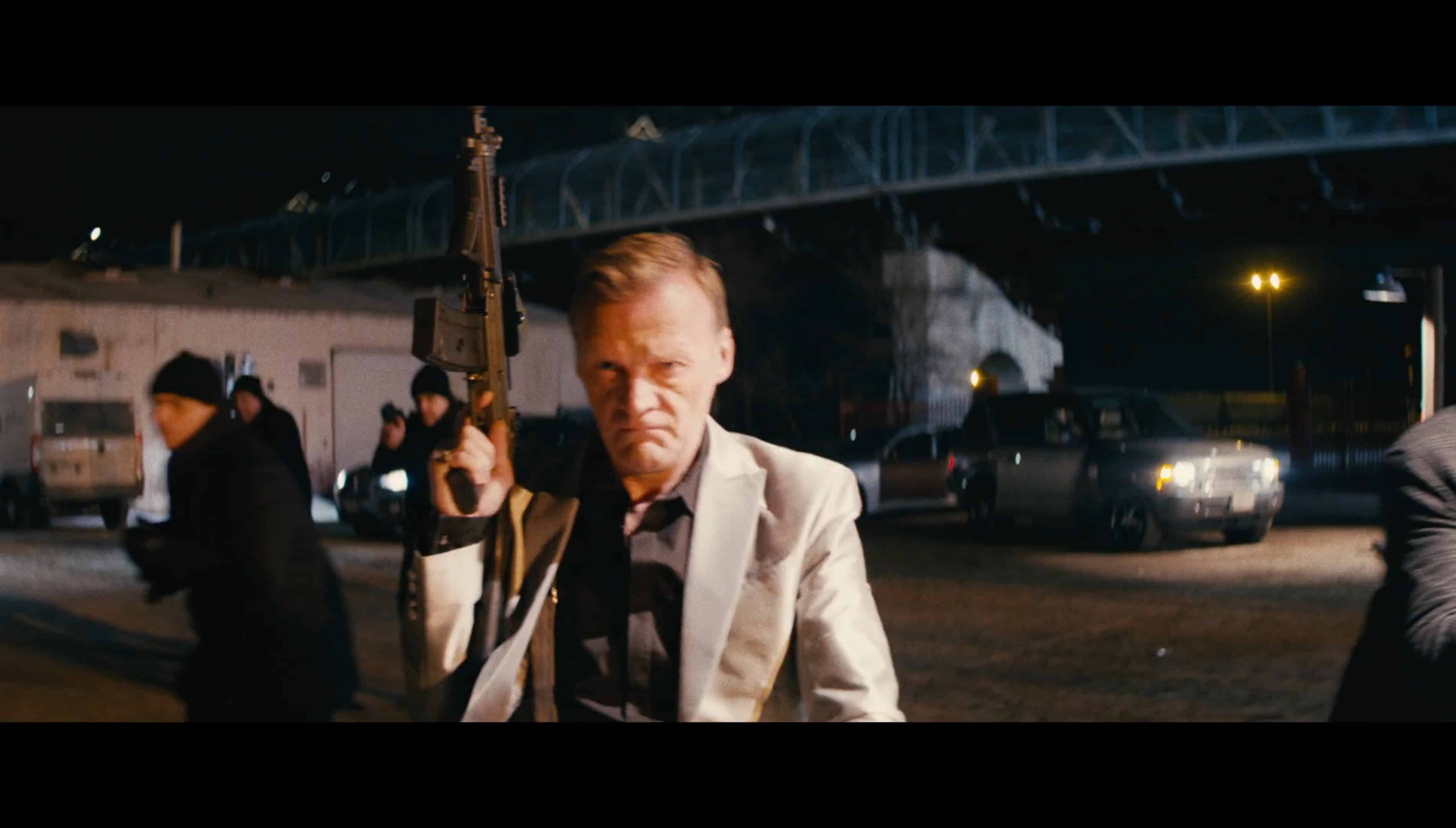 A member of the Russian mob, despite Yulian's tough exterior, he is also a slight softie. Mainly when he gets to focus on his personal interests, like singing and karaoke, and not people a tough guy.
Becca Mansell (Connie Nielsen)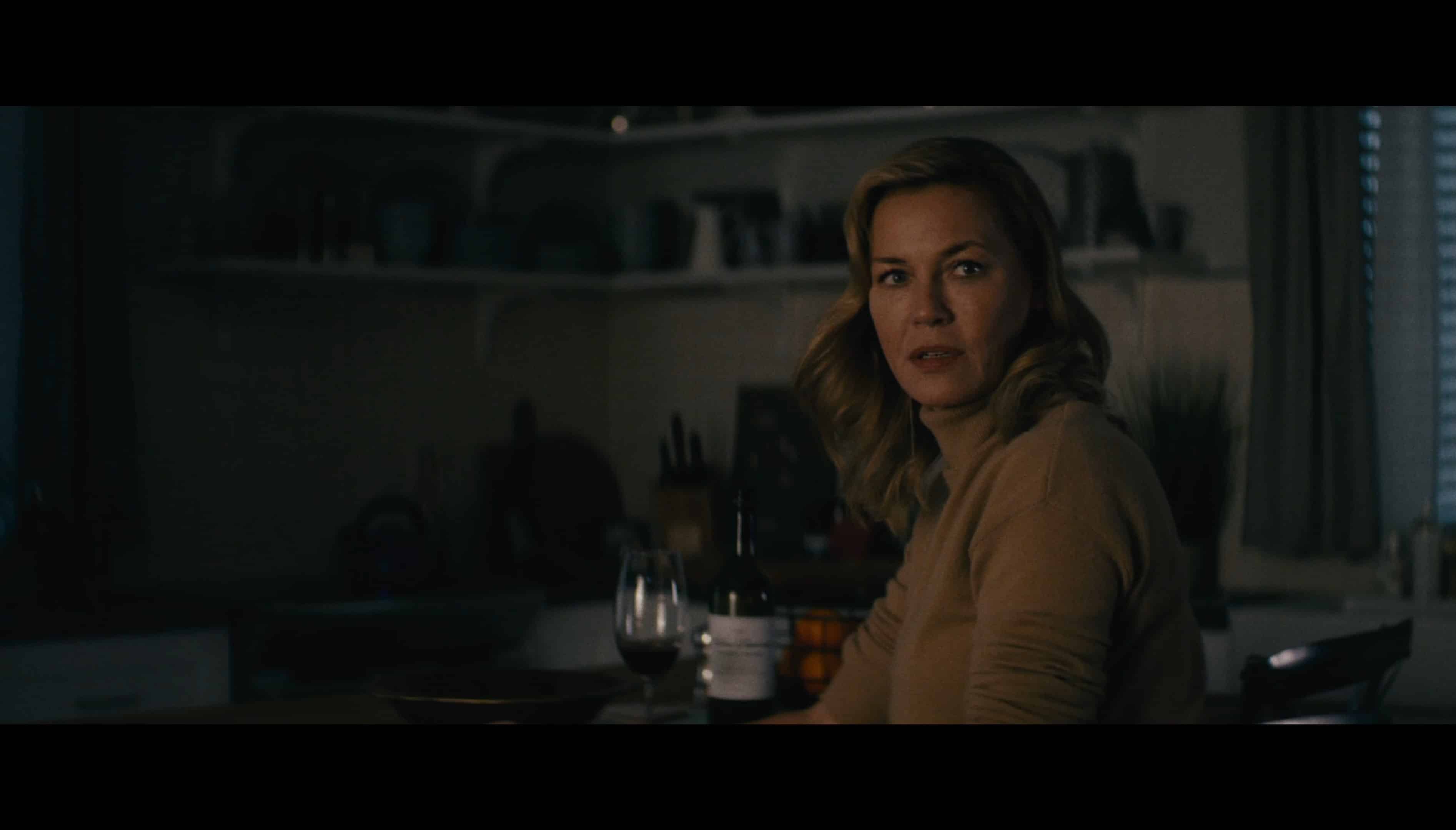 Becca is Hutch's wife, who, as of late, he has been distant from and, essentially, while they share a home and kids, they live separate lives. Which shouldn't imply they are pending having a divorce, but it does seem clear they both long for more than what is available.
David Mansell (Christopher Lloyd)
David is Hutch's father, who has long since been retired after a life in the military and even as an FBI agent. However, despite being in retirement, it doesn't mean when he hears what his son is up to, he tries to stop him.
Harry Mansell (RZA)
Hutch's adopted brother is a bit mysterious and mainly focuses on keeping the only family he has left, Harry and David, safe and in good spirits.
Eddie Williams (Michael Ironside)
Eddie is Hutch's father-in-law, a straight lace guy with a soft spot for his son-in-law.
Charlie Williams (Billy MacLellan)
The brother-in-law from hell, while Hutch might be unhappy about how calm and quiet his life has become, Charlie might be the main factor he seems depressed. For if it isn't belittling Hutch, it's about being the kind of person you hope something horrible happens, and you get to watch.
Blake and Abby Mansell (Gage Munroe and Paisley Cadorath)
16-year-old Blake, at the peak of physical fitness, can't help but look down at his dear old dad. Which, with how his uncle Charlie talks about him, that probably doesn't help. But, perhaps the silver lining of Hutch's sad life is Abby. The only one, despite how Hutch often is, loves him, adores him, and very well might be the person who gets him to break away from his routine.
---
Follow, Like, and Subscribe
Community Rating: 0.00% (0) - No Community Ratings Submitted (Add Yours Below)