Yellowjackets: Season 2/ Episode 6 "Qui" – Recap and Review
---
Community Rating: 0.00% (0) - No Community Ratings Submitted (Add Yours Below)
---
This post may contain affiliate links and spoilers. Please read our disclosure policy.
---
The fate of Shauna's first child is revealed as Misty triggers a Yellowjackets reunion in modern times.
Release Date (Showtime)
May 5, 2023
Director(s)
Liz Garbus
Writer(s)
Karen Joseph Adcock, Ameni Rozsa
Newly Noted Characters and Cast
Teen Jeff
Owen Gates
Previously Noted Characters and Cast
Teen Shauna
Sophie Nélisse
Teen Taissa
Jasmin Savoy Brown
Teen Natalie
Sophie Thatcher
Teen Misty
Samantha Hanratty
Akilah
Keeya King
Teen Charlotte
Courtney Eaton
Adult Van
Lauren Ambrose
Adult Taissa
Tawny Cypress
Kevyn
Alex Wyndham
Callie
Sarah Desjardins
Adult Shauna
Melanie Lynskey
Adult Jeff
Warren Kole
Matt
John Reynolds
Lisa
Nicole Maines
Adult Natalie
Juliette Lewis
Ben
Steven Krueger
Adult Misty
Christina Ricci
Adult Charlotte
Simone Kessell
Plot Recap
This content contains pertinent spoilers. Also, images and text in this post may contain affiliate links which, if a purchase is made from those sites, we may earn money or products from the company.
Don't You Hear Him Crying? – Shauna, Taissa, Misty, Akilah, Charlotte, Ben
Shauna's delivery is traumatic. There is blood, the placenta comes before the baby, and no one knows what to do. Ben is of no use since he seemingly never paid attention to the birthing video and would rather block out Shauna's screams with memories of playing charades. Misty, still mourning Crystal, sees blood and needs a minute, and while Akilah's sister had a kid, she is as well equipped as anyone else, so things never looked good.
Heck, even with Charlotte doing a prayer circle and her followers offering hair, blood, and more, things didn't really improve. All that happened was Taissa trying to keep Shauna calm and even joining the chant Charlotte's people were doing when things looked dire. This is why, when a baby came out, Shauna originally thought she did it and that, for several days, her biggest struggle was trying to get the baby to latch so it could be fed.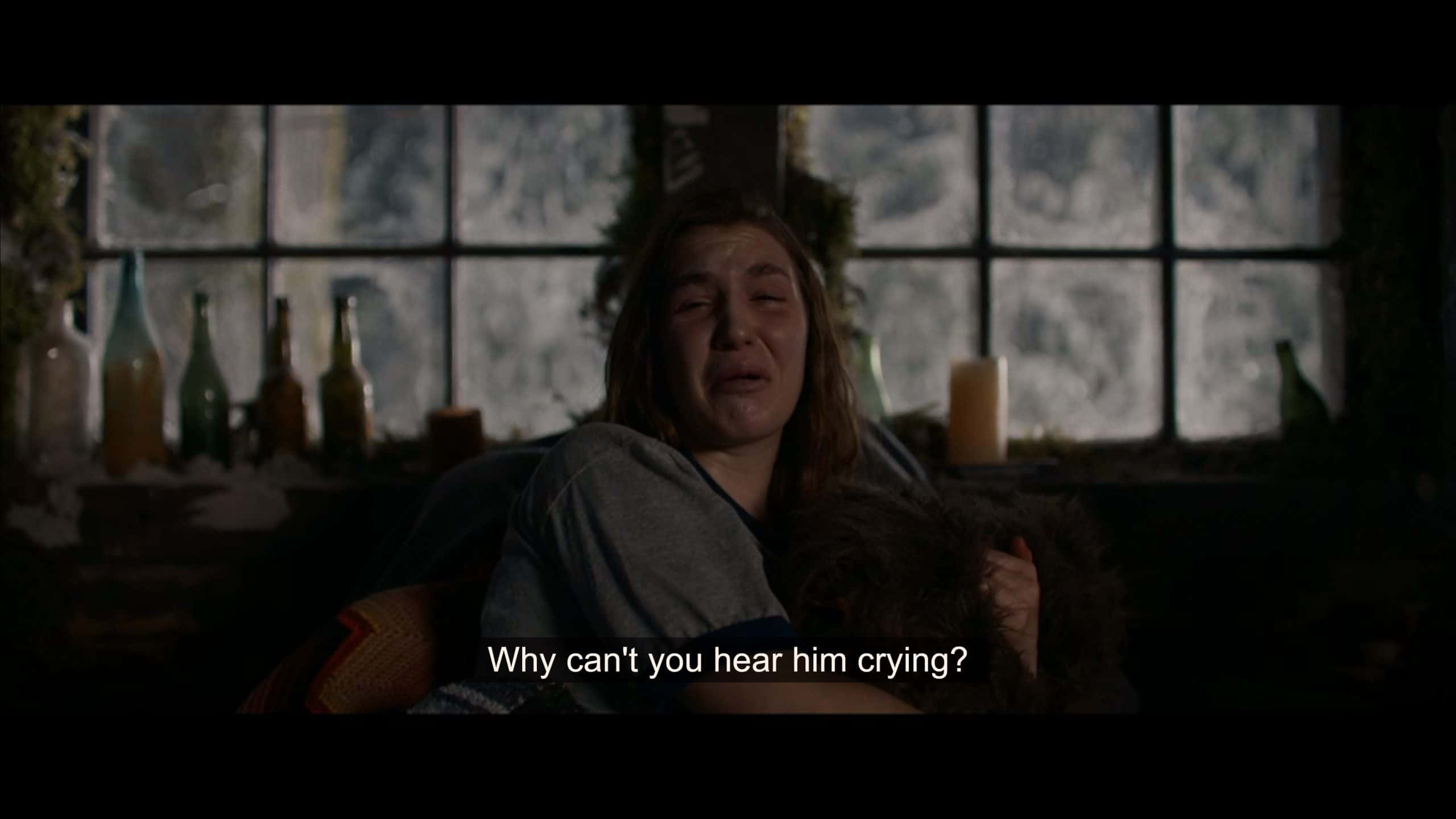 Yet, it seems that fever dream came from blood loss and becoming unconscious. For, in reality, Shauna's baby died during childbirth. Which Shauna isn't convinced of at first since her dreams were so vivid; she assumes everyone is lying, and her grief has it where she can hear her son crying, so she asks, "Don't you hear him crying?"
What's Wrong With You? – Van, Taissa, Kevyn, Callie, Shauna, Jeff, Matt
While it remains unclear why Van and Taissa broke up, you can tell there are lingering feelings. Taissa comes across all of Van's bills and is worried about her. She even offered to potentially help since she was a real estate attorney. But Van wants none of this. She just wants Taissa to be okay enough to leave and potentially disappear like she did before.
As for the Adam murder investigation? Well, Kevyn asks Shauna and Callie to come to the station, and while Kevyn meets with Callie, Matt meets with Shauna, and ultimately there are mixed results. Shauna confesses to an affair with someone she got into a fender bender with and gives Matt what he needs to build his case against her.
Callie? Well, she pushes the idea Matt slept with her, which disturbs Kevyn, but could complicate things for Matt's case in a way that could potentially help Shauna. Granted, it doesn't calm down Jeff when he hears about Shauna's confession or Callie lying to the cops, but who doesn't know this family is a hot mess?
Reunited – Lisa, Charlotte, Natalie, Van, Taissa, Shauna, Misty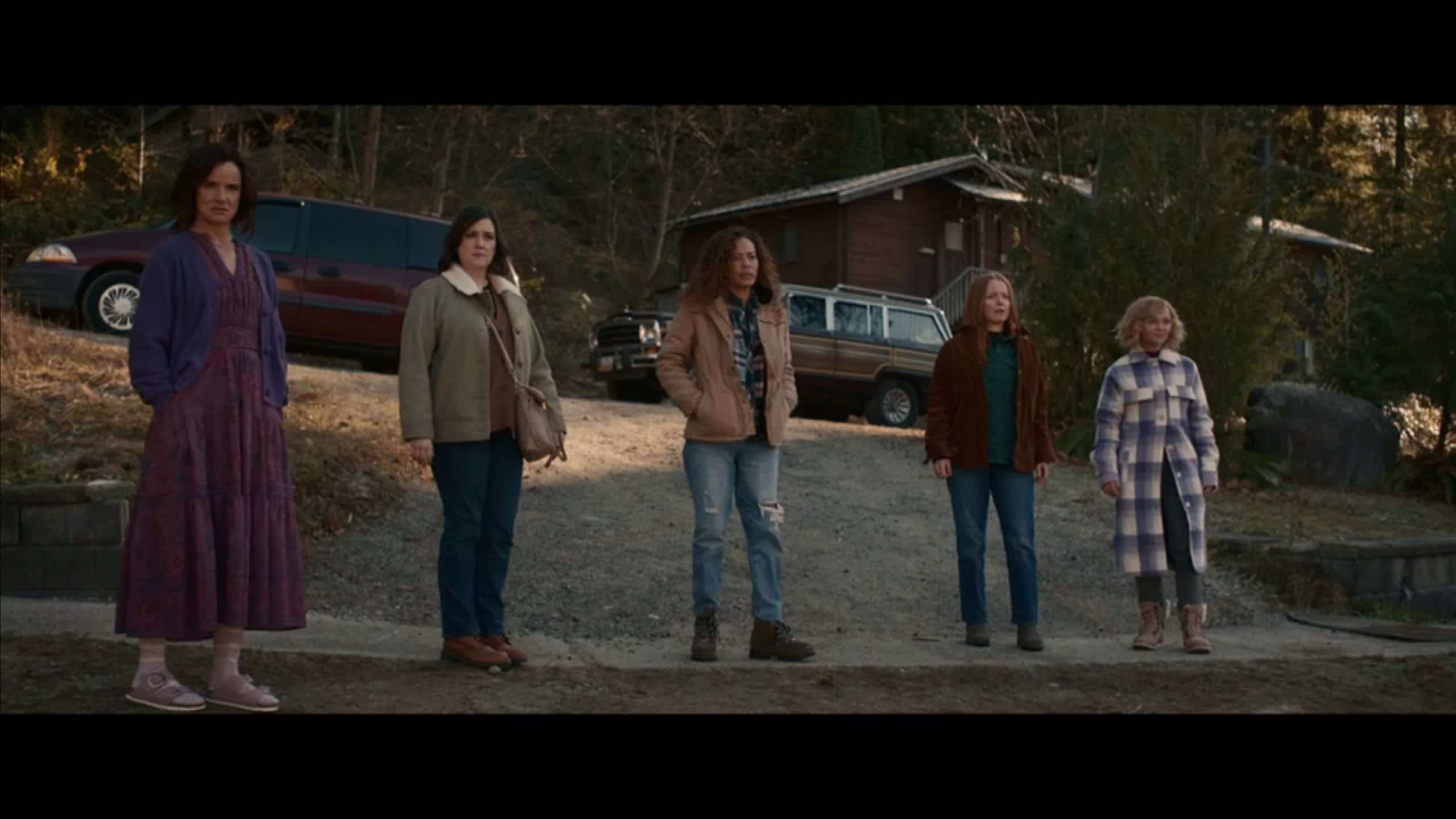 Perplexed by Charlotte's operation, Misty decides to sneak a phone call to Taissa to let her know what is going on, and the curiosity spreads amongst the Yellowjackets alumni. After all, Charlotte was committed with schizophrenia, and yet now she runs a cult-like camp for adults? Who wouldn't be curious about what that looks like? So, Taissa and Van drive up there, and when Shauna hears about it, she has Jeff drive so far that they fly by Van's car to get onto the compound.
But, while the reunion of the Yellowjackets is notable, especially Van's stunned look as she sees Charlotte, that isn't all that happens. Lisa, who has grown quite close to Natalie, finds herself doing for Natalie as Charlotte may have done for her. She works on Natalie's guilt and feelings of worthlessness and even entrusts her with her goldfish since she thinks Natalie needs to be responsible for something beyond herself.
At first, this was a bad idea since Natalie was tempted to kill the poor thing. However, she finds herself unable to kill something so innocent, and it seems, despite the things done to survive, Natalie is starting to realize maybe she isn't as toxic as she thought, and perhaps that was a choice. Which could also be said about Charlotte. She is starting to question whether she is ill or was ever ill, which worries her a bit. For with the visions getting stronger, she finds it increasingly challenging to fulfill her current purpose while ignoring part of what drives her.
Other Noteworthy Information
Misty gains some form of local celebrity due to her willingness to gossip about Natalie and because she knows Charlotte.
Charlotte seemingly has modeled the campgrounds, either on purpose or by accident, to become the symbol often seen in the wilderness
Things To Note
Question(s) Left Unanswered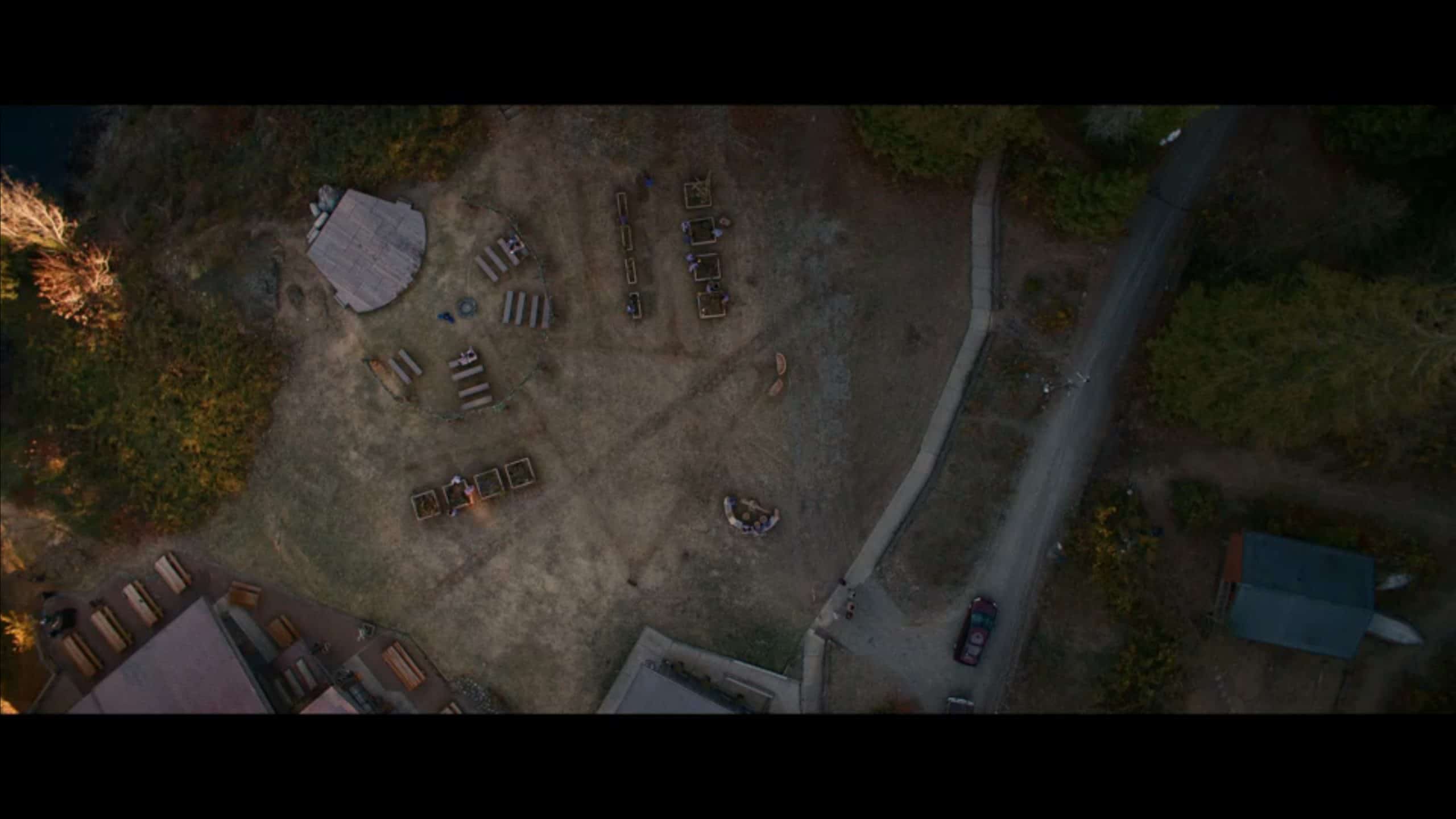 How did Shauna survive that delivery considering how it was shown and described?
Did Charlotte make the camp form that symbol on purpose? Heck, did she choose that camp since it looked so similar to where they were in the wilderness?
How did Charlotte go from committed due to being deemed schizophrenic, likely deemed a danger to herself and others, to being free and somehow able to run a camp with a few dozen people?
Does Charlotte own the camp, or is it under someone else's name?
What is Walter doing as all this happens?
What is Matt's ultimate goal here? It seems to be about more than Adam with the way he is going after Shauna.
All things considered, Taissa disappearing as she did can't be good for her political career, right?
What Could Happen Next
Charlotte doing some weird ritual for the baby's burial
Modern Charlotte and the others having a weird reunion that brings up difficult feelings that no one, whether it is her OG followers in Misty and Van or the others, wishes to deal with
Review
Highlights
Natalie and Lisa's Relationship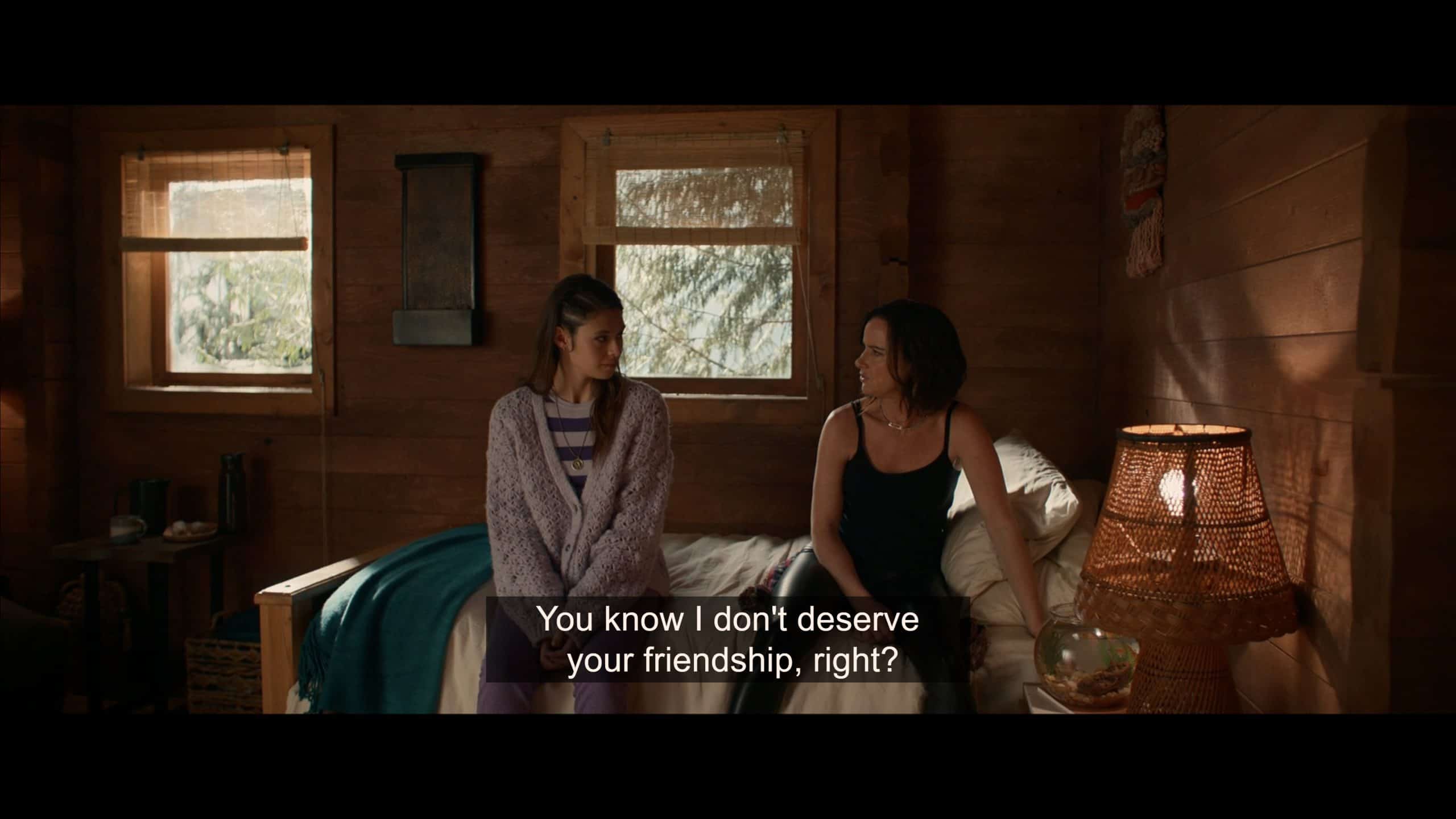 Mental health journeys are incredibly difficult, especially when you have people who find power in your vulnerability. So to watch Lisa form this bond with Natalie, one in which she tries to give her the same strength offered when Lisa was dealing with her mom? It allows Natalie to have the kind of relationship she needs. One in which the core of the relationship is mutual respect, love, grace, forgiveness, and room for growth, without the complications Natalie often experiences.
Travis, for example, enabled her because he loved her through her worse and partook in what made her into this person who can barely cope with living. Misty, as much as she is obsessed with Natalie, therein lies the problem. Misty needs Natalie to be a mess in some way, for Misty only knows love and purpose when she feels useful. Hence why she became a nurse since, out in the wilderness, she only gained a sense of belonging during medical emergencies where she could step up.
But, getting back to Natalie and Lisa, I can only hope the bond between these two grows stronger as the season continues. Also, I hope Lisa doesn't become fodder for additional trauma in Natalie's life.
Shauna's Hallucination
While Shauna's labor and the first days with her son didn't have much of an impact initially, when it hit what we saw was a dream based on blood loss and being unconscious; maybe Shauna's brain trying to protect her from the truth? Oh, that hit hard.
For even with never being in that situation, there is something about Shauna, past and present, where you can see her constantly wanting to hide how she thinks and feels. So it makes any moment when she is comfortable enough to speak her truth with another person, never mind in front of a group, notable. But, unlike many times we've seen thus far, it is rare for Shauna to be in such a position of raw vulnerability.
Take into consideration that she has had multiple people touch or see her private parts. Her blood has stained the floor, and the father was exposed by her now dead friend, who she was dressing up for comfort, and now this baby has died. The façade that Shauna has likely built of being the good girl, modest, quiet and all the things which made her feel safe has been stripped. Now, without her shell, she is just this raw human who might be surrounded by people who care for her to varying degrees, yet it does seem she is at a point where she may feel the most alone.
The Question Of What's To Come?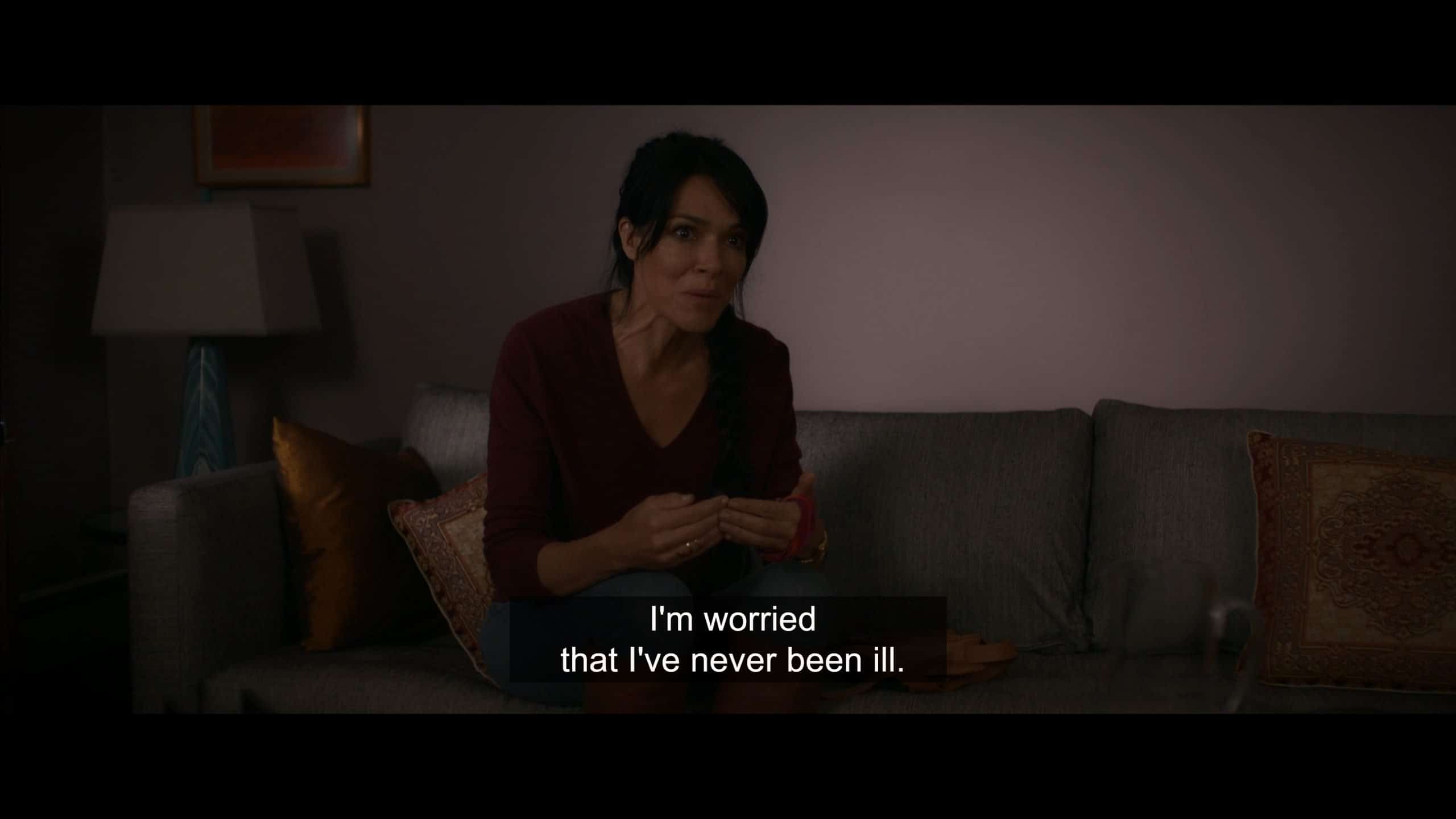 Clearly, something notable is to come. For the first time in years, likely decades, the core members of the Yellowjackets, who are known to be alive, have reunited. Now, what exactly could come from this? That's hard to say, but there is more excitement than frustration when it comes to the unknown. Which isn't a feeling I can say has come about much in season 2, so I can only hope we're rewarded with something worth the excitement.
On The Fence
The Adam Murder Investigation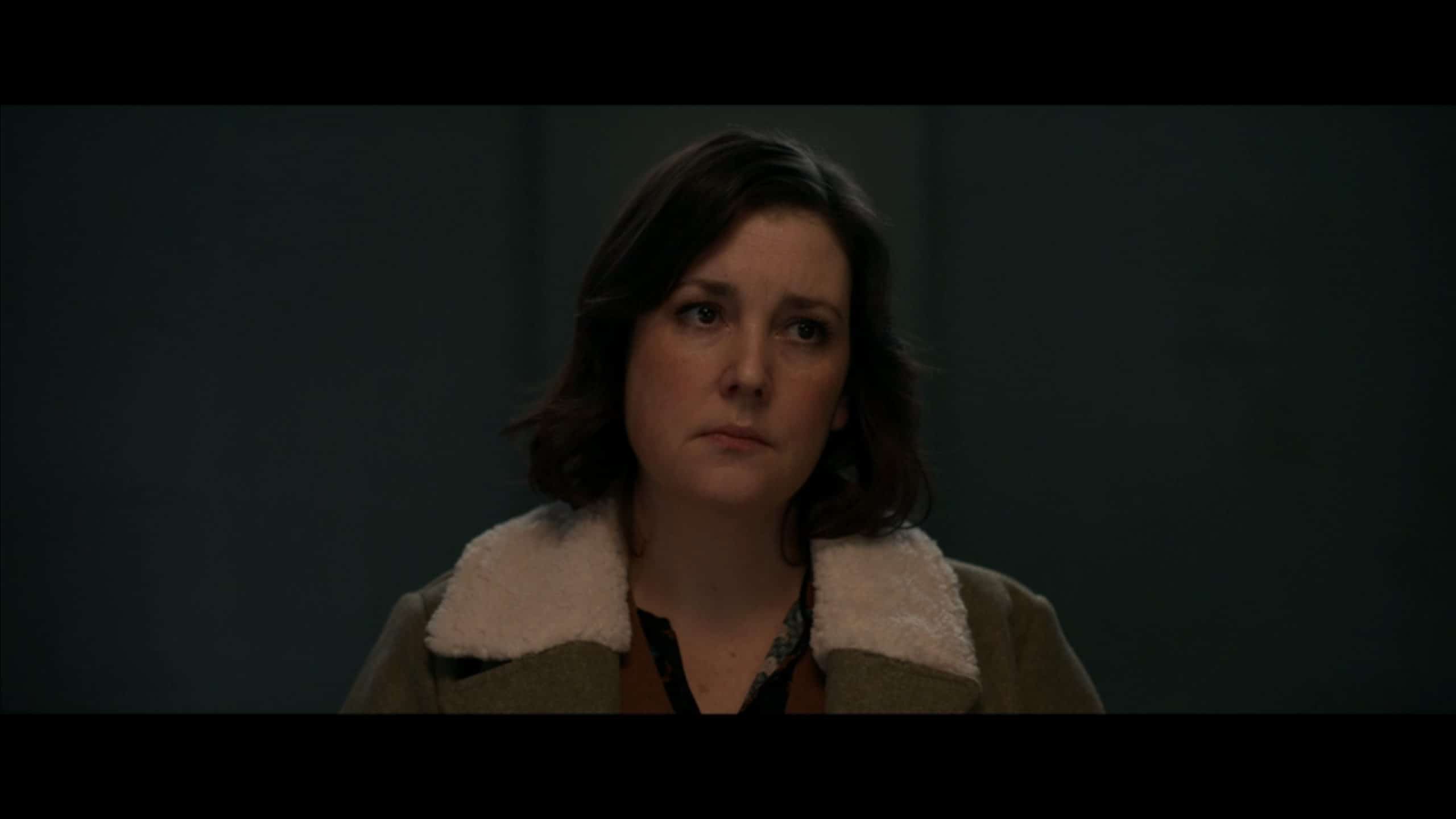 Kevyn and Matt aren't doing it for me. Kevyn is the boring good cop who lacks personality or anything worth noting. Matt is the overzealous cop who seems to want to make a name for himself, and who better to exploit than Shauna, who, between Adam's murder and perhaps coercing her past as a Yellowjacket in the wilderness? He could potentially make his career through her.
So, at best, these two may help further Callie's likability, especially as she shows herself to be #TeamShauna, but at worse, they are just a B-Storyline to eventually get us to a court case that could lead to the nitty gritty details everyone has kept close to the chest and has been slow rolled in the past.
[ninja_tables id="61523″]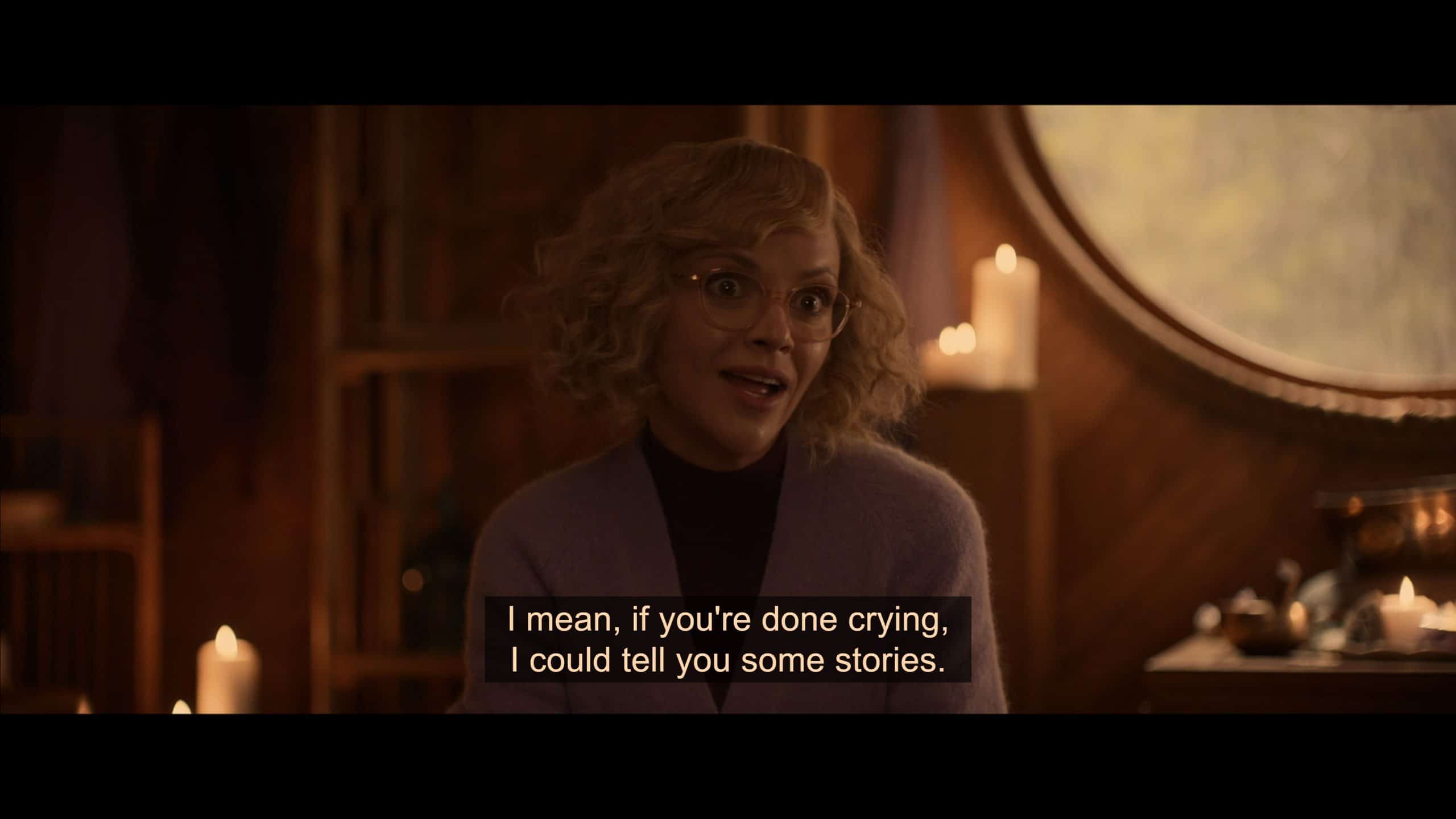 Yellowjackets: Season 2/ Episode 6 "Qui" – Recap and Review
Overall
With the answer to what happened to Shauna's first child and the promise that something of note could happen in the present day, as we begin the trek into the final episodes of season 2, there is hope there is a lot to look forward to.
Highlights
The Question Of What's To Come?
Shauna's Hallucination
Natalie and Lisa's Relationship
Disputable
The Adam Murder Investigation
Related Topics:
Alex Wyndham
,
Ameni Rozsa
,
Christina Ricci
,
Courtney Eaton
,
Jasmin Savoy Brown
,
John Reynolds
,
Juliette Lewis
,
Karen Joseph Adcock
,
Keeya King
,
Lauren Ambrose
,
Liz Garbus
,
Melanie Lynskey
,
Nicole Maines
,
Owen Gates
,
Samantha Hanratty
,
Sarah Desjardins
,
Showtime
,
Simone Kessell
,
Sophie Nélisse
,
Sophie Thatcher
,
Steven Krueger
,
Tawny Cypress
,
Warren Kole
,
Yellowjackets
,
Yellowjackets: Season 2