Yellowjackets: Season 2/ Episode 4 "Old Wounds" – Recap/ Review (with Spoilers)
As Shauna and Callie's relationship takes a turn, Lottie and Taissa's visions are addressed, and it appears inevitable that Walter and Misty will become more than friends.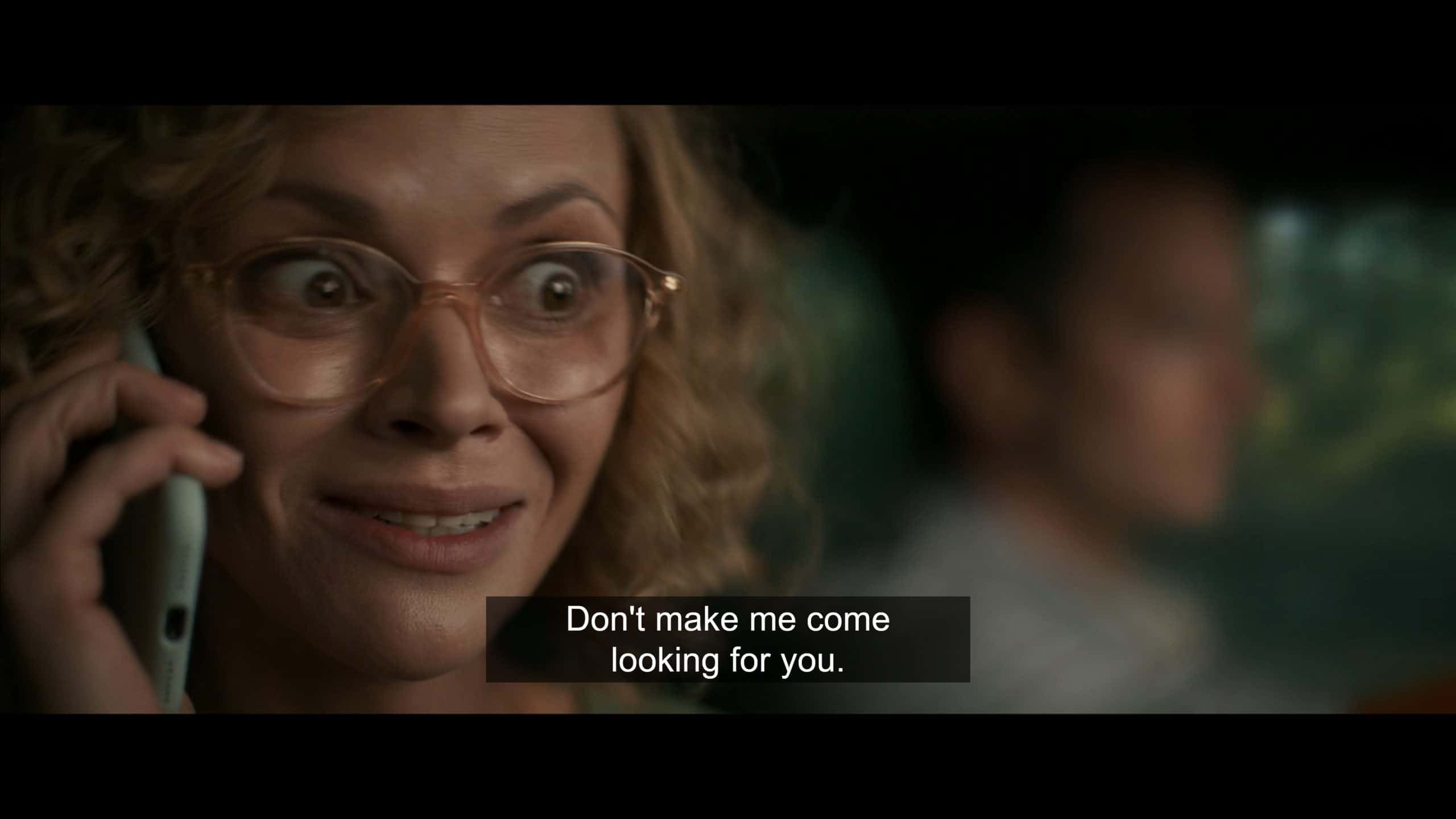 As Shauna and Callie's relationship takes a turn, Lottie and Taissa's visions are addressed, and it appears inevitable that Walter and Misty will become more than friends.
Aired (Showtime)
April 14, 2023
Director(s)
Scott Winant
Writer(s)
Julia Bicknell, Liz Phang
Newly Noted Characters
Adult Van
Lauren Ambrose
Previously Noted Characters
Mari
Alexa Barajas
Ben
Steven Krueger
Teen Natalie
Sophie Thatcher
Teen Lottie
Courtney Eaton
Teen Shauna
Sophie Nélisse
Teen Van
Liv Hewson
Teen Taissa
Jasmin Savoy Brown
Laura Lee
Jane Widdop
Adult Natalie
Juliette Lewis
Lisa
Nicole Maines
Walter
Elijah Wood
Misty
Christina Ricci
Adult Shauna
Melanie Lynskey
Jeff
Warren Kole
Callie
Sarah Desjardins
Adult Lottie
Simone Kessell
Adult Taissa
Tawny Cypress
Javi
Luciano Leroux
Recap
This content contains pertinent spoilers.
We're Not Going To Survive If We Don't Trust Each Other – Mari, Ben, Natalie, Lottie, Shauna, Van, Taissa, Laura Lee, Javi
Things remain rather contentious in the past. Mari, who is at the center of multiple beefs, is still picking with Ben, who seems to just want to sulk in his room, and she also gets into a thing with Natalie. Why? Because Natalie doesn't let Lottie bless the hunt, which, for Lottie's followers like Mari, is a problem. So, to squash the idea Lottie has such massive influence, Natalie and Lottie are tasked to find game. If Lottie finds more, this proves Mari's theory; if not, she can STFU.
Unfortunately, neither end up bringing anything back to the cabin. Lottie ends up nearly dying from hypothermia, and seeing Laura Lee when on the brink of death, while Natalie does find that white elk or moose in the frozen lake, but lack of strength keeps everyone from pulling it out of the ice. But, after all that they have tried, Natalie and Lottie make peace.
Meanwhile, Van increasingly wants Taissa to reveal she has visions and some kind of connection to the land, but Taissa is adamant about that not happening. But, with Taissa being drawn to Javi, who has survived for months in the wilderness alone, Van is trying to push her girlfriend to seemingly be on par with Lottie.
Maybe I Underestimated The Situation? – Natalie, Lisa, Walter, Misty, Shauna, Jeff, Callie
With discovering Callie has been lying about going to a friend's house, Shauna tries to give her the ability to come clean, and she flips the script and pushes Shauna to. So, to lead by example, she reveals Jeff blackmailed the Yellowjackets, and she did kill Adam. This bewilders Callie a bit, and Jeff sure isn't happy Shauna decided to tell their daughter everything, but it does lead to Callie telling the truth about getting drunk with a man in the park – which strangely doesn't get follow-up questions.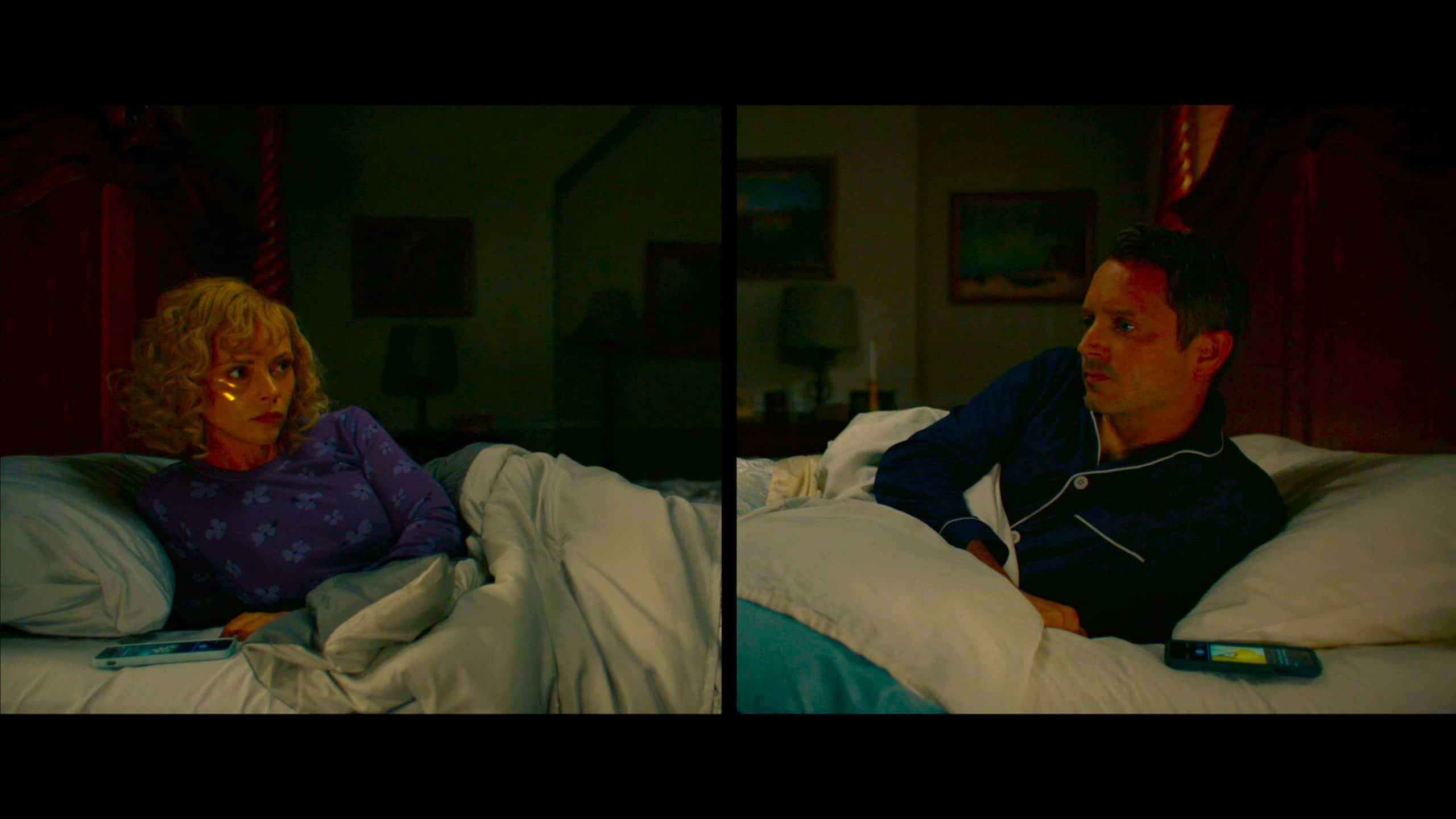 As this happens, Walter and Misty are on the hunt for Lottie's cult, and they get to a nearby town Lottie's cult sells honey, but they miss Natalie and Lisa, who, thanks to a detour to Lisa's house, aren't at the farmer's market stand. Now, to go a bit deeper into that, Lisa, like many, has mental health issues. Specifically, she was dealing with depression, and being that Natalie trusts Lottie as far as she can throw her, she questions which kind of cult Lottie has going on? Can people leave and visit their families? What about giving up money and possessions?
The way Lisa makes it seem, you can come and go, with respect to the process Lottie has set up, and not everyone has money who lives on the grounds. But, as shown through Lisa, while you can come and go as you please, when it comes to seeing family, for many, that might be an option best not explored.
Facing Past Trauma – Lottie, Van, Taissa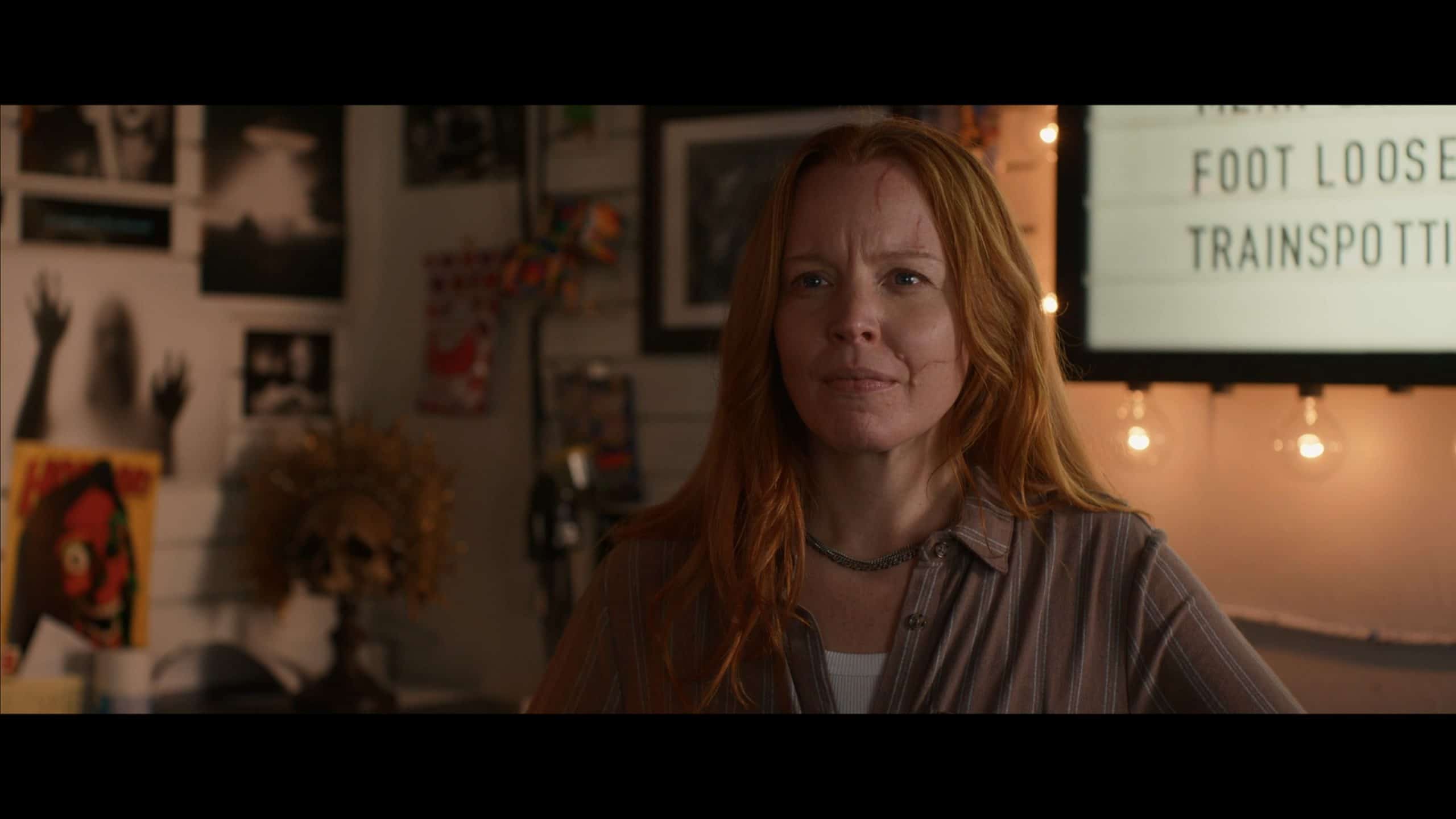 Taissa finds herself heading west to where Van has some kind of video store, solely due to her shadow self compelling her to reunite with her ex. As this happens, Lottie is trying to figure out some way to satisfy whatever it is that gives her visions, for with her medication not quieting the mind, she has gotten to the point of being tempted to give blood to an altar. Which could spell for a lot of mysticism in the coming episodes.
Things To Note
Question(s) Left Unanswered
Why is the spirit guiding Taissa to Van?
Is Lottie advocating for her followers to be off medication while she is still on? Also, beyond visions of Laura Lee, what does she see when she isn't medicated?
Where has Javi been these last few months?
Also, was Javi the one stealing food, pooping in the pee bucket, and all the other issues no one confessed to when there were accusations flying around?
Who is taking care of Sammy while Taissa is wondering about and Simone in the hospital?
What Could Happen Next
Walter and Misty becoming a couple, and Van getting back together with Taissa – marriage be damned
Mari is going to kill someone in the name of Lottie
Taissa and Van, their teen versions, breaking up because Van broke Taissa's trust about her sleepwalking
Review
---
Community Rating:
---
Highlights
Understanding Further The Role Adult Natalie Plays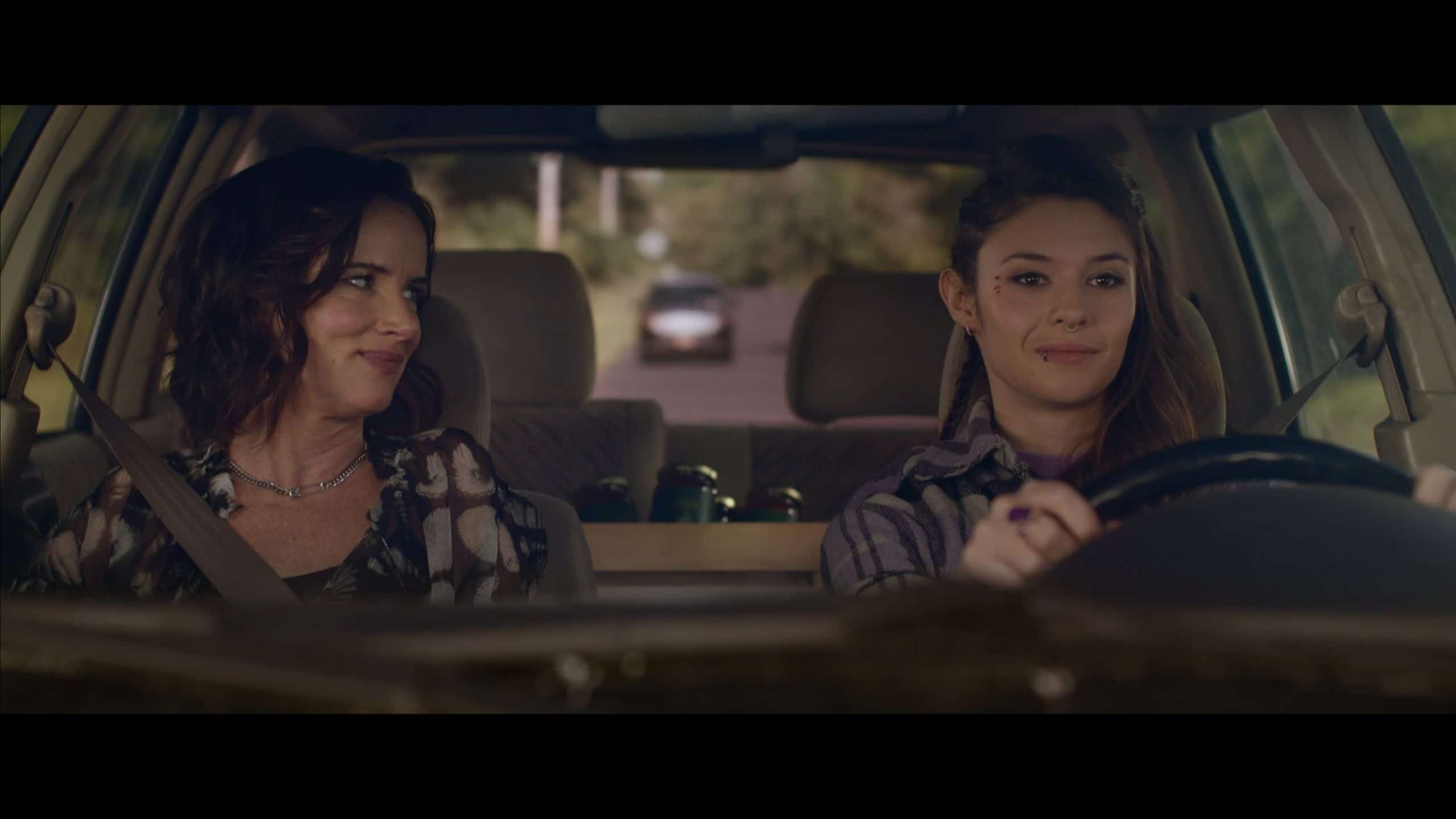 I think the problem I've had all along is I was expecting Natalie to have lead actor energy. Juliette Lewis is a veteran, like many of the adult versions of characters, and I would say, by name recognition, only second to Christina Ricci. So, with that in mind, I expected more. However, I'm starting to realize adult Natalie is less of a leech, sucking off the storyline of better-written characters, and was made to be a supporting role from the start.
I mean, even if you look at teen Natalie, she isn't really the star of the story. She has her role to play as a hunter, Travis' sort of girlfriend, but as for standing out? Beyond being the only girl with a punk look, there is nothing built in there to make Natalie have a draw. So, with adjusted expectations, it is easier to appreciate Natalie being there for others, like Lisa, and less so feeding off whatever they have going on, but more so being someone to throw their two cents in there. If not be the kind of friend that character, whether it is Misty, Lottie, or Lisa, desperately needs, for they aren't trying to be the star, but rather be an ear, an honest opinion, and maybe a troublemaker who can be a catalyst in your life.
Adult Van's Introduction
While it was announced last year we'd see Adult Van and who would play her, that doesn't take away from her showing up and her potential. Why did she and Taissa break up? Did they stay in touch, and what was life like after they got back to Jersey, are all questions that are worth asking. The only thing left to wonder is, when, maybe if, we'll get answers.
Mari's Devotion and Natalie Making Peace With Lottie
Mari is going to be a problem. She needs to have faith in something or someone, and she has latched onto Lottie, and while it doesn't seem she made it out of the wilderness, between her and Shauna, I feel like both were part of many dying for survival.
With that said, I liked seeing Natalie and Lottie make peace, in the past, and even the present. I think there is a certain understanding there. One that, in the past, Lottie didn't accept, for while she saw and felt things, she didn't get it, and Natalie accepted she wasn't trying to be a leader, but it was thrust upon her. Then, in modern times, it seems Natalie realized, considering all Lottie has gone through, her cult isn't exploitative but rather a safe space. As noted in a previous recap/ review, a safe space for people like her to have and get the kind of help that, even with Lottie's family's wealth, she didn't get.
[ninja_tables id="61523″]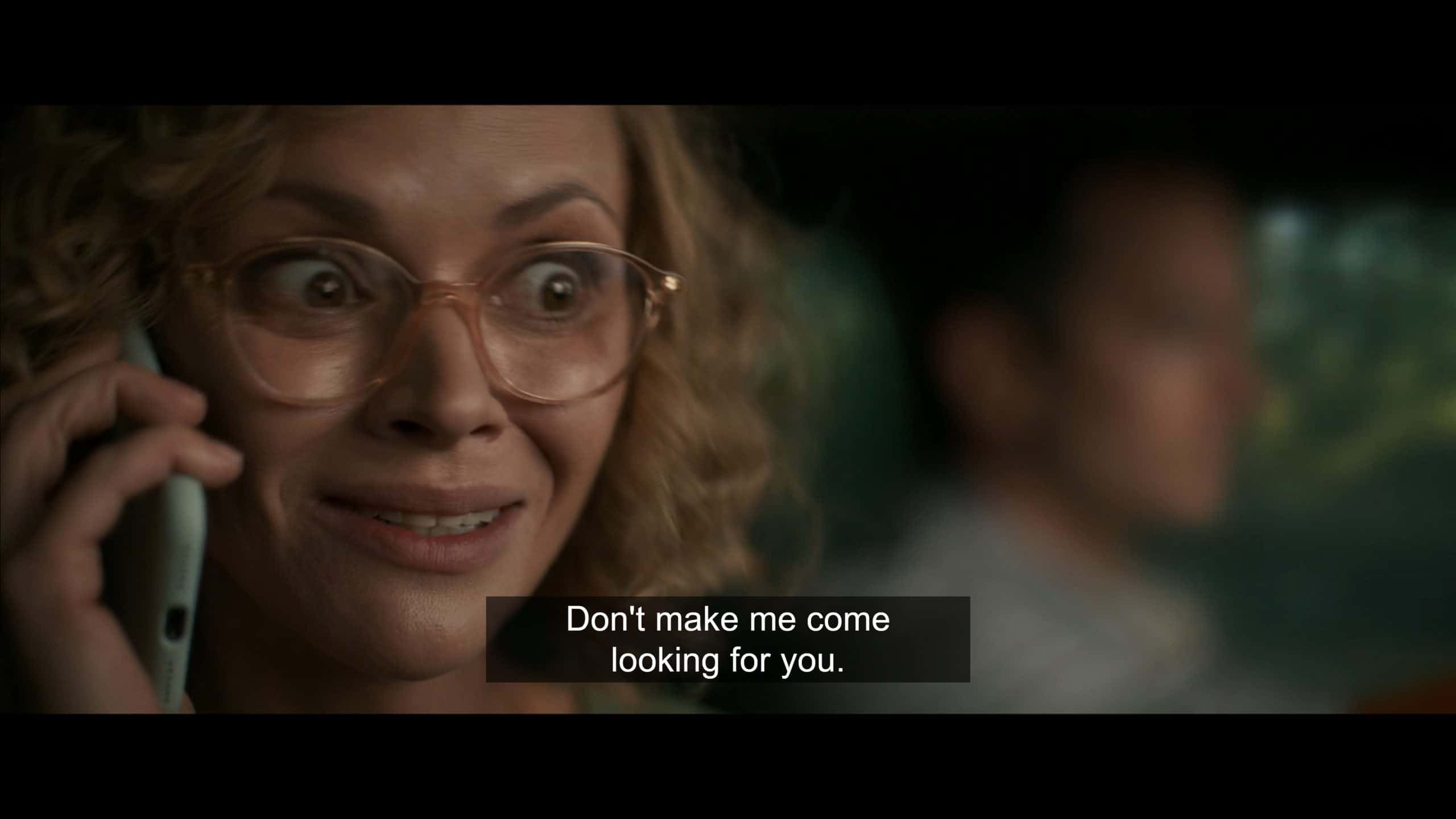 Yellowjackets: Season 2/ Episode 4 "Old Wounds" – Recap/ Review (with Spoilers)
Overall
"Yellowjackets" remains in a stage of setting up for things to come, but with every step forward, the more one feels able and allowed to be comfortable with what's to come and not be anxious that we may not get what's expected.
Highlights
Understanding Further The Role Adult Natalie Plays
Adult Van's Introduction
Mari's Devotion and Natalie Making Peace With Lottie
---
Follow, Like, and Subscribe
Community Rating: 0.00% (0) - No Community Ratings Submitted (Add Yours Below)