Yellowjackets: Season 2/ Episode 2 "Edible Complex" – Recap/ Review (with Spoilers)
The show about cannibals finally has everyone be a cannibal, as Misty meetings her match in modern times, thanks to Elijah Wood's Walter.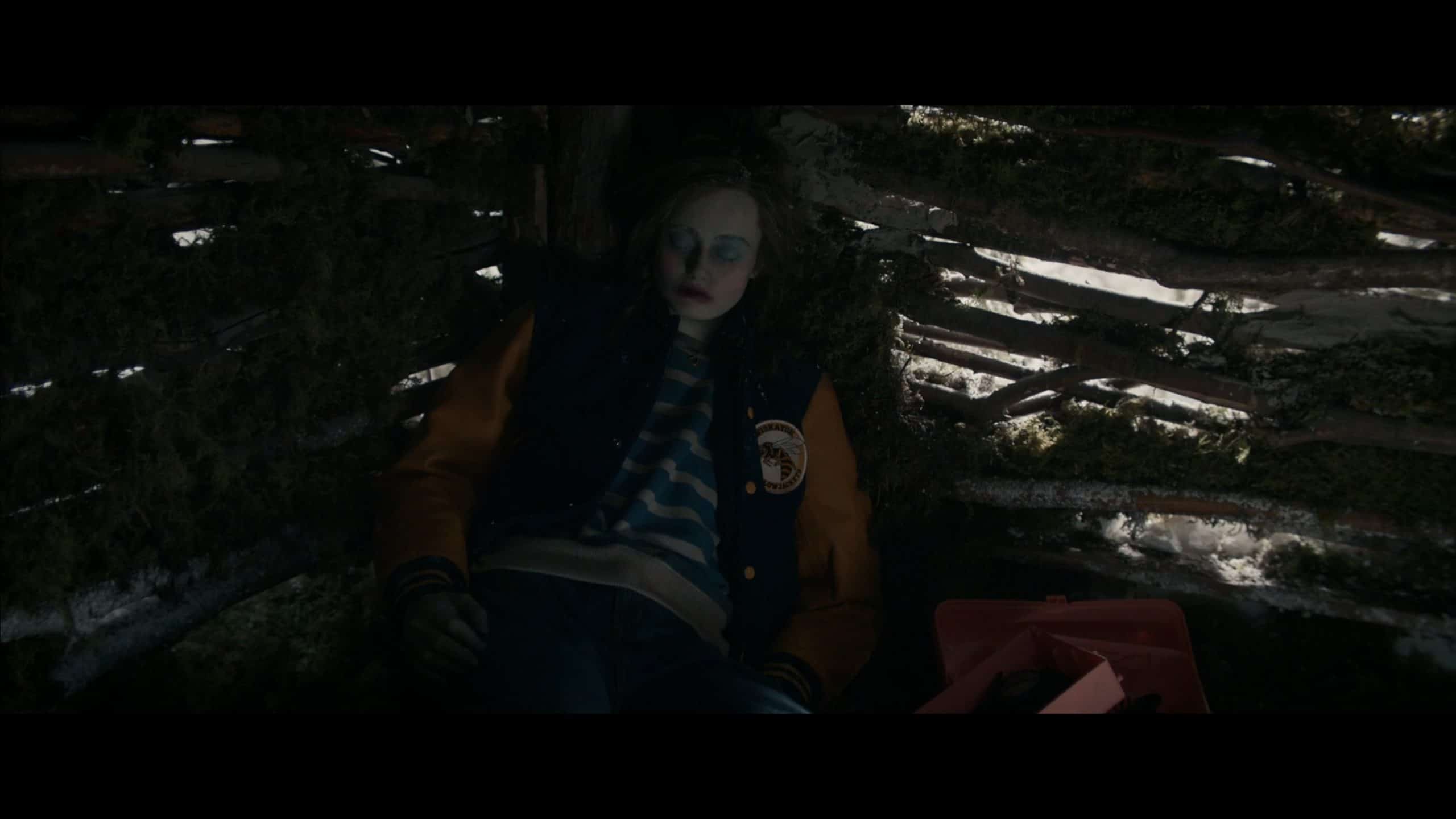 The show about cannibals finally has everyone be a cannibal, as Misty meetings her match in modern times, thanks to Elijah Wood's Walter.
Aired (Showtime)
March 31, 2023
Director(s)
Ben Semanoff
Writer(s)
Jonathan Lisco
Newly Noted Characters
Walter
Elijah Wood
Matt
John Reynolds
Previously Noted Characters
Teen Natalie
Sophie Thatcher
Adult Natalie
Juliette Lewis
Teen Travis
Kevin Alves
Adult Travis
Andres Soto
Teen Lottie
Courtney Eaton
Adult Lottie
Simone Kessell
Teen Shauna
Sophie Nélisse
Adult Shauna
Melanie Lynskey
Teen Taissa
Jasmin Savoy Brown
Adult Taissa
Tawny Cypress
Van
Liv Hewson
Jackie
Ella Purnell
Kevyn
Alex Wyndham
Callie
Sarah Desjardins
Simone
Rukiya Bernard
Ben
Steven Krueger
Sammy
Aiden Stoxx
Mari
Alexa Barajas
Akilah
Nia Sondaya
Misty
Christina Ricci
Laura Lee
Jane Widdop
Recap
This content contains pertinent spoilers. Also, images and text in this post may contain affiliate links which, if a purchase is made from those sites, we may earn money or products from the company.
You Got To Let It Go – Natalie, Travis, Lottie, Shauna, Taissa, Van, Jackie, Ben
Enough is enough. While Taissa recognizes, as does Van, she has issues, Taissa can't deal with the Jackie thing anymore, especially once she learns Shauna is putting makeup on her, posing her, and showing signs she is mentally unstable. Naturally, the baby's sake is mentioned, which is a low blow, and as the back and forth rises, you can see people taking sides. Luckily, Lottie has enough social capital to calm things down, and it is ultimately agreed that Jackie will be cremated.
As that fight happens and then cools down, Natalie and Travis come back from trying to find game and vegetation, and after tricking Travis into thinking she found Javi's cut and bloodied pants, Travis is distraught. He's on the path to accepting his brother is dead, even throwing the pants with Natalie's blood, not Javi's, into the pyre burning Jackie. Lottie maintains that she believes Javi's alive, furthering Natalie's beef with her, but peace once again comes when people decide to let things go.
However, the peace is likely short-lived. For one, Travis and Natalie finally have sex again, but Lottie keeps showing up. Travis doesn't imagine Lottie naked or having sex with her, but she is damn near omnipresent in a way that confuses him. Alongside that, somehow, the pyre Jackie was burning on, with her clothes on, which caused some issues, got snow on it, and then, magically, the clothes were removed, just giving cooked human. The smell in the air was enticing, and before you know it, everyone, but Ben, was feasting on Jackie like it was a Greco-Roman feast. And likely, Ben not participating will cause further divide, if not him being next, down the road.
The Night Travis Died – Natalie, Lottie, Travis
Natalie and Lottie never kissed and made up, and it seems Travis was a key reason. Even in adulthood, Travis was close to Lottie, and within his final days, he sought counsel from her. Since they were friends, she was willing to give it, but it was clear Travis needed help. He wanted to bring himself near to death, as Van and Lottie did, for answers. But, because the crane he attached himself to had a faulty button, when Lottie helped him, by raising him up, it wouldn't let him down. Add in a Laura Lee sighting that is absolutely terrifying, and the night has scarred Lottie.
But, with Natalie being kidnapped and trusting Lottie as far as she can throw her, she doesn't fully believe this tale. After all, she was kidnapped, to which Lottie replies, she was keeping a watch on her because she was worried, and her people acted because they saw Natalie with a gun in her mouth. The reasoning is fair, even logical, but with hatred in her heart, Natalie only cares about taking down Lottie and destroying her cult.
You Need Help – Matt (aka Jay), Kevyn, Shauna, Callie, Simone, Taissa, Sammy, Misty, Walter
Things aren't getting better for Taissa. She imagines Sammy and calls Simone, who is very upset with her, when she learns this was all a ruse. But, considering there are two sides to Taissa, it could be the evil or demonic side used visions of Sammy to trick the good Taissa into bringing Simone over. Which, with the end of Taissa's part of the episode having her and Simone get into an avoidable car accident? It wouldn't be far-fetched to assume the evil Taissa wanted to get Simone out of the way or end her ability to threaten Taissa with exposure.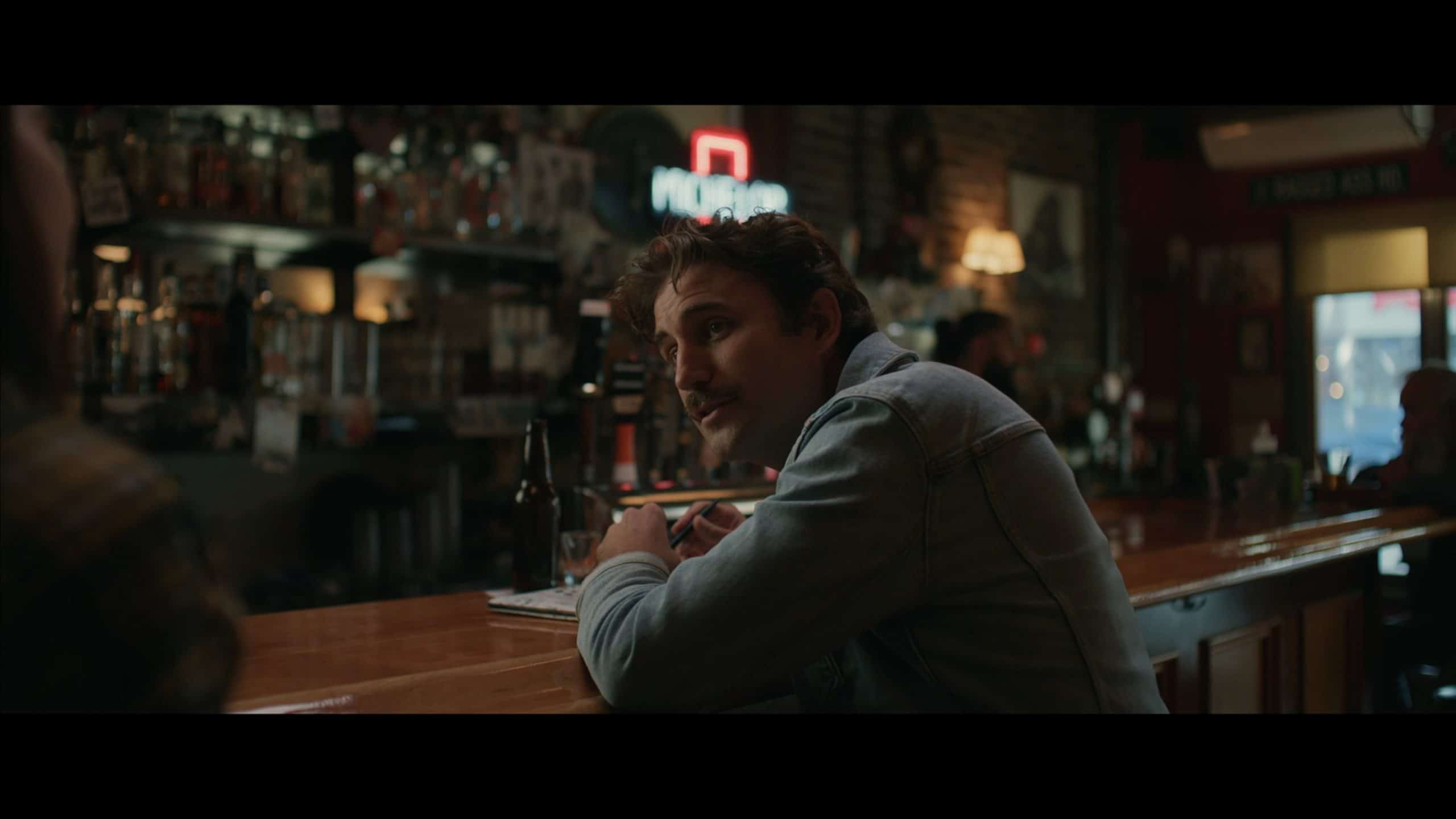 Speaking of exposure, Callie continues to be a liability in Shauna's life. At first, it seemed like she may try to help her mom, like when Kevyn comes to informally question Shauna about Adam, and Callie interrupts. But with her spilling her guts to a man named Jay at the bar, who ends up being Kevyn's co-worker Matt? It becomes clear Callie should have met the same fate of her older sibling.
Which leaves us with the star of the show, Misty. Her war against Walter on the amateur detective board leads to an in-person meeting. Misty is looking for help in finding Natalie, and it seems Walter is willing to help in exchange for her no longer downvoting his posts. That originally was a no-go to protect herself and her friends. But with Walter finding where Misty lives and sending a message, one that is an olive branch, who knows if she may take up his offer to interrogate someone who may know what happened to Natalie.
Things To Note
Question(s) Left Unanswered
Who, likely, adopted Shauna's baby?
What happened to Jackie's clothes? She looked bare when everyone was eating her
What is with this ghost haunting Taissa's family?
What truly happened to Javi?
When is adult Van going to appear?
What Could Happen Next
Since Ben didn't partake in eating Jackie, he is likely up next to be eaten
Shauna getting arrested and Taissa using her political capital to help her, maybe Kevyn using his influence as well
Walter and Misty dating
Review
---
Community Rating:
---
Highlights
Misty Meeting Her Match In Walter
While every adult who survived the plane crash and wilderness is some kind of crazy, Misty outdoes them all. She can put on the face of a normal person and maintain it far longer than any of the others can. However, while survivors know Misty's dark and twisted side, strangers generally do not. So Walter coming into Misty's life, matching her crazy, and even stalking her? It can be seen as both a challenge and an invitation to have some form of normalcy with someone who is like-minded.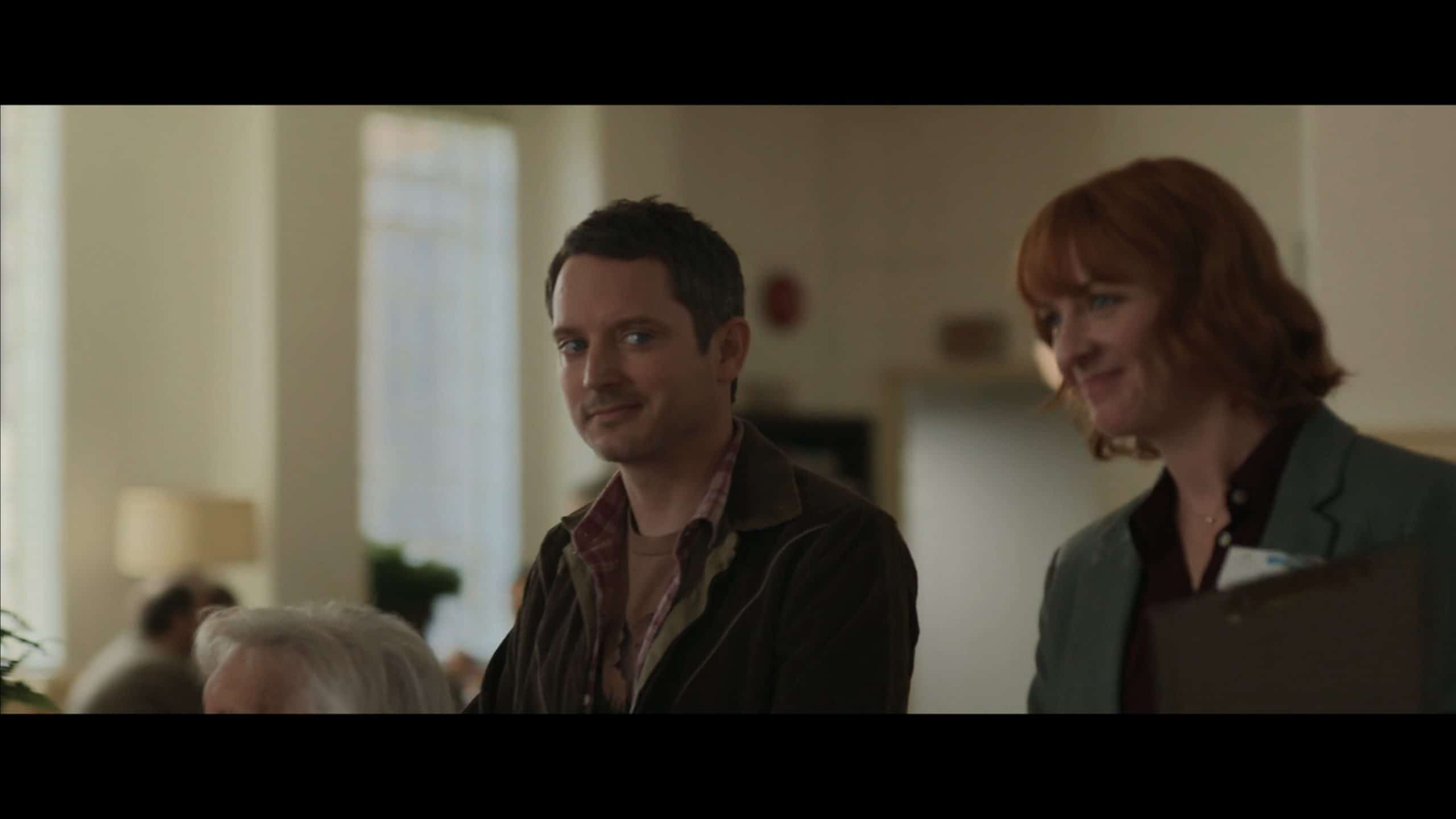 But whether or not opposites will attract or repel is hard to say. I expect Misty to kill again this season, and who better for her to kill than someone who appears to be the male version of her?
The Adam Murder Case Gaining Interest
From Walter to the newly introduced Matt, with both the police and a damn good amateur detective interested in what is going on, Adam's case may not be as bad as we thought. Yes, Callie latching on, as Natalie is latching onto Lottie, does mean it has a blood-sucking parasite, but if it can survive that, it could become a notable highlight in providing a notable set of adversaries for the season.
Natalie In Good Hands With Lottie
Lottie, between the cult, her story about how things went with Travis, and just the vibe of her trying to both be a spiritual healer yet still a woman who grew up with everything, is good enough to support Natalie. Especially since Natalie has made Lottie her enemy, in a one-sided war. But, one can hope, just like Misty was able to melt away this ice wall Natalie has built up, maybe Lottie could do the same?
Heck, even though Lottie seems like she rarely leaves her compound, it should be interesting to see what happens when others discover and interact with Lottie. Never mind if Van is still a loyal follower or maybe an escapee who could expose the dark side of Lottie's camp.
Did Taissa Intentionally Put Simone In Harm's Way?
The more we see of the sinister Taissa, the more we want to know the background of whatever it is that haunts and possesses the Black side of Taissa's family. Especially if it has evolved to the point of tricking Taissa into setting up others for the sake of its safety. Even if it means potentially killing people she loves for its survival.
Let The Cannibalism Begin!
With the cannibalism starting, the question of who survived, especially the younger ones, is reignited. From what it seems, the actors from season 1 carried over to season 2, with a few new additions, so there is the potential for long-term plans for Mari, Akilah, and the others. But, what role will they play, and whether any lived to become adults remains a mystery.
On The Fence
Still Lacking Guidance About The Occult Stuff
Just like the occult stuff the show still refuses to provide answers to. For Laura Lee appearing before Lottie after the adult Travis was hung was both terrifying and made no sense. The man who appeared when Taissa's grandmother was dying, now showing up in the woods when Taissa is a teen, made no sense. That mirror image made it seem that, in the mirror world, there was an evil Taissa, again, no explanation and all the questions.
Add in the symbol that we still haven't got the origins of, and it is hard to wonder how long we may have to wait for pertinent details? Can it come this season, will we get it in the next? I don't see nor want "Yellowjackets" to be a 4+ season show, since it isn't built to drag out that long. So, hopefully, while it is still good and has potential, they'll strike while the iron is hot.
[ninja_tables id="61523″]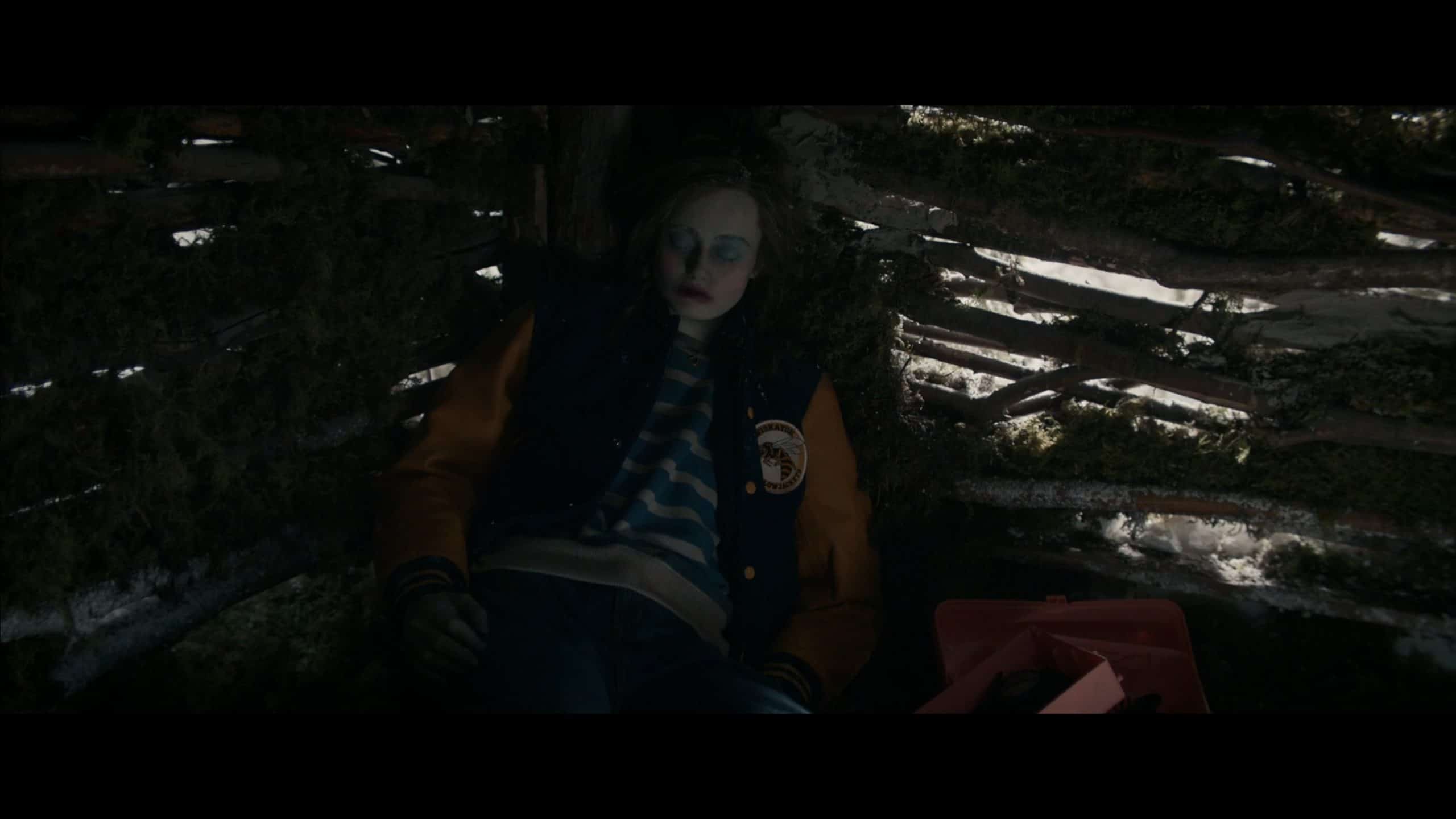 Yellowjackets: Season 2/ Episode 2 "Edible Complex" – Recap/ Review (with Spoilers)
Overall
Thanks to newly introduced characters, of the adult version, in the case of Lottie, bolstering the more modern version of characters, "Yellowjackets" begins to feel less lopsided and more equal between the past and present.
Highlights
Let The Cannibalism Begin!
Did Taissa Intentionally Put Simone In Harm's Way?
Natalie In Good Hands With Lottie
The Adam Murder Case Gaining Interest
Misty Meeting Her Match In Walter
Disputable
Still Lacking Guidance About The Occult Stuff
---
Follow, Like, and Subscribe
Community Rating: 0.00% (0) - No Community Ratings Submitted (Add Yours Below)