Wonder Egg Priority: Season 1/ Episode 2 "The Terms of Friendship" – Recap/ Review (with Spoilers)
In "The Terms of Friendship," Ai is forced to do beyond the minimum, as she has done in the past, if she wants to save Koito this time.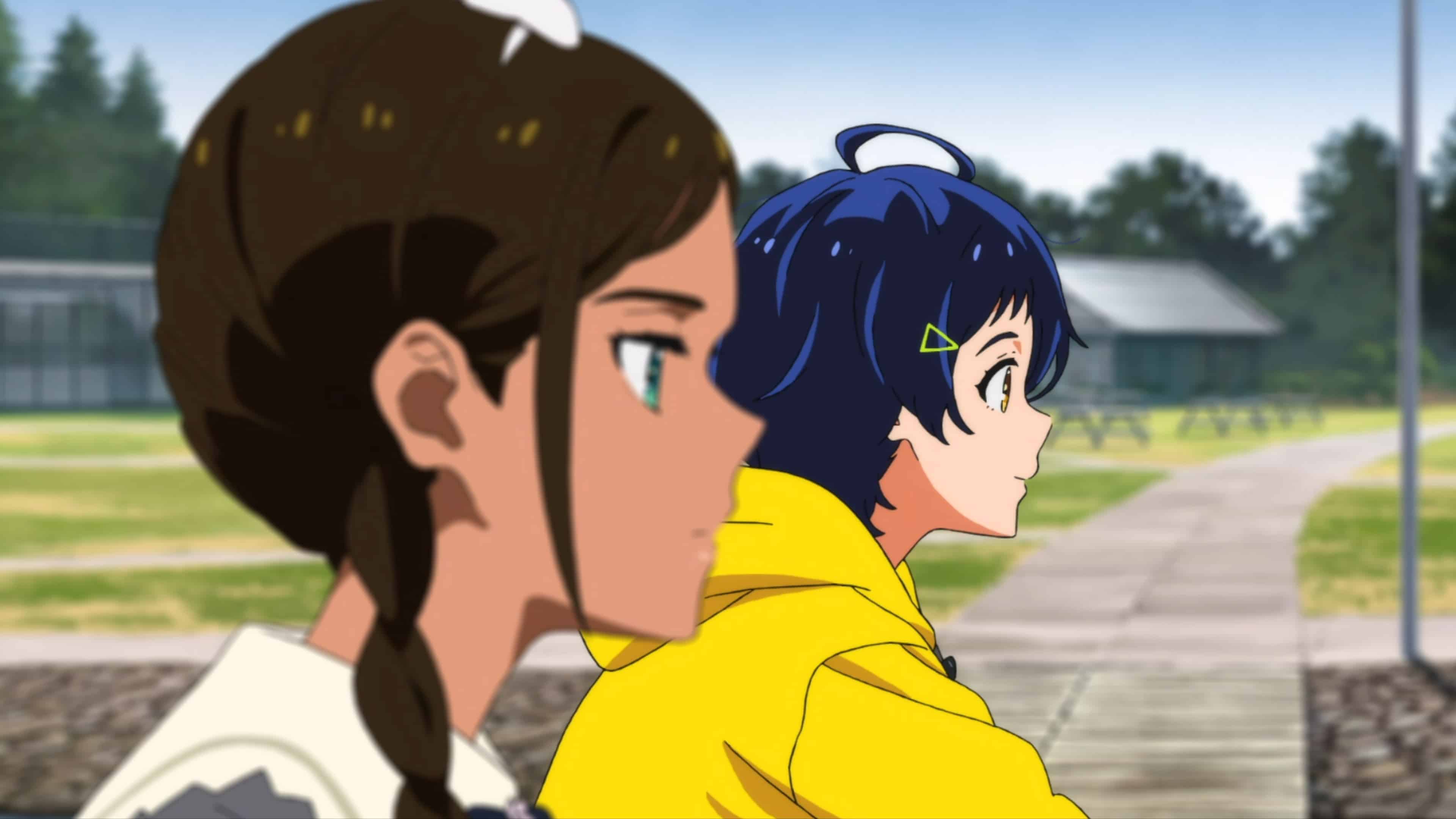 In "The Terms of Friendship," Ai is forced to do beyond the minimum, as she has done in the past, if she wants to save Koito this time.
---
Director(s)
Yūta Yamazaki
Writer(s)
Shinji Nojima
Aired (Funimation)
1/19/2021
Introduced This Episode
Neiru
Tomori Kusunoki
Minami
Satou Satomi
This content contains pertinent spoilers. Also, images and text may contain affiliate links, which, if a purchase is made, we'll earn money or products from the company.
Recap
Hey, Wanna Be Friends? – Ai, Neiru
Since Ai isn't aware of any other people seeking out eggs, she finds it apt to try to befriend Neiru. However, due to Neiru being more anti-social than even Ai was, before meeting Koito, she rebuffs her. If anything, she tries to coordinate ways for them to not really see one another again, which is unfortunate to Ai as she isn't desperate for a friend but would like one.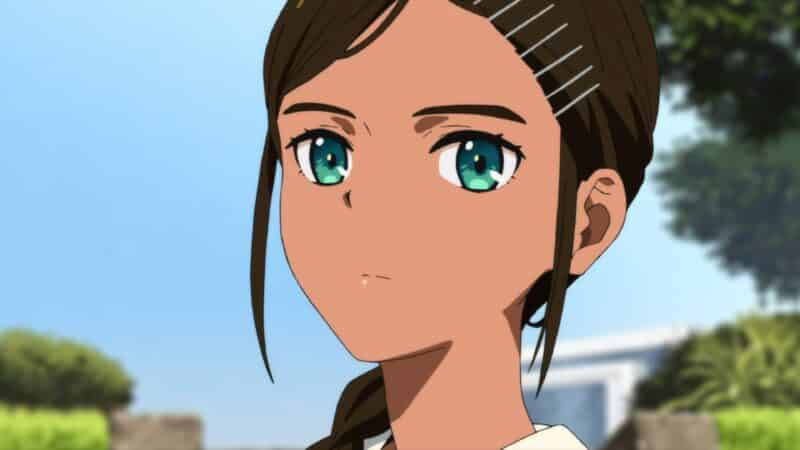 Nothing Will Change If All You Do Is Run And/Or Hide – Ai, Koito, Minami
The "Why?" when it comes to Koito's bullying isn't straight forward, nor Ai's role in it. According to Koito, the teacher showing her favoritism is why she was harassed, paired with Ai hiding nearby, while it happens. Which, as of this episode, Koito doesn't get mad at. She just accepts Ai doing what she feels she can.
However, eventually, something broke in Koito. But, what that specifically was shall wait until a later time. As of now? Ai is just learning the lesson that she can't just run or help someone run and hide when there is a bully; they have to be faced head-on – even if they are an adult.
Such is the case for Minami and her being bullied by her gymnastics coach that Ai has to face. Now, why the gymnastics coach? Well, according to the voice orchestrating everything, each egg is dealing with a specific trauma, and they name them their "Wonder Killer." Perhaps because they kill that certain magical something inside of them?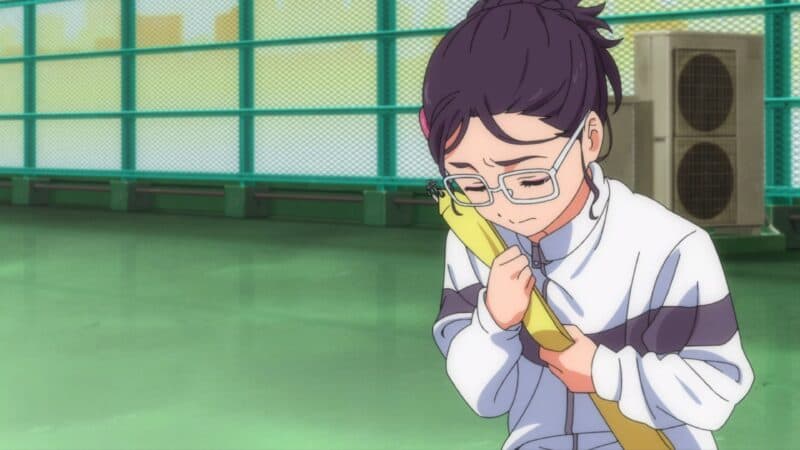 Making it so Ai's job is to help them face and defeat that fear one by one.
Let's Try This Again, Wanna Be Friends? – Ai, Neiru
Which isn't to say, like Neiru, she can't take on multiple eggs and handle various problems at once. It's just, can your body handle that? Neiru ends up in the ICU overnight due to her latest injuries, and with Ai seeing her get carted in, she decides to try to befriend Neiru again.
This time, surprisingly, it works! For while Neiru's focus is saving her sister, maybe, just maybe, she is open to the idea of not punishing herself, as a talking head argues, and might be willing to enjoy life a little?
Things To Note | Question(s) Left Unanswered
Was Koito's "special treatment" anything unbecoming?

Was that Mr. Sawaki in Ai's living room?

Was the woman with what looked like an afro Neiru's mother?
So if you protect the egg and don't let it fall, will it never break?
Did they ever go over what was the price for an egg? Is it just the injuries you'll deal with for trying to protect those who hatch?

Is everyone they try to protect dead already?
Review
---
Community Rating:
---
Highlights
The Build To The Real Reason Koito Died
Initially, it seemed the reason Koito killed herself was for defending Ai and Ai's bullies' redirecting their focus. However, this claim that it was actually due to Koito getting Mr. Sawaki's attention, and the weird scene of him escorting her somewhere, so raises the question of is there more to this? Because being bullied is depressing and makes you feel helpless. However, getting caught doing something with your teacher and rumors spreading, maybe with pictures or video, is much worse. Never mind, perhaps Mr. Sawaki manipulating her into thinking they could be something and then breaking her heart?
Which, I know, sounds twisted, but considering most anime has teenagers, or people barely in their twenties, going through so much violence and horror, is there really a line?
Ai and Neiru's Potential Friendship
While it is a bit terrible to say, one could submit maybe the whole point of Koito's death and what's happening is to push Ai out of her shell (no pun intended). Because Ai pursuing someone's friendship doesn't seem likely in her previous life. Before Koito, it seemed she was content showing up when required, finding quiet spaces, and lacking significant relationships or interaction.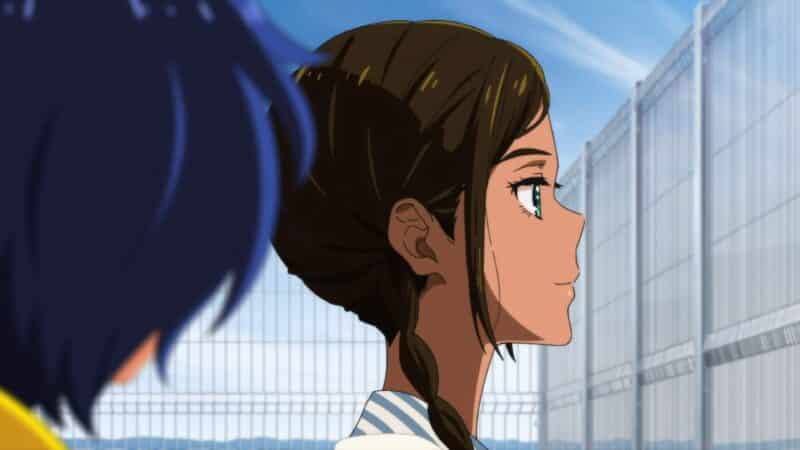 However, in the process of trying to save her, she is investing in people, making emotional bonds, and even pursuing real friendships. Like the kind where you just hang out, talk, laugh and just have fun. Which pushes the idea, can you imagine if all these battles were for naught and all that Ai and Neiru get in the long run is a friend who they learn to speak up for and have fun with? Wouldn't that be a twist?
[amazon bestseller="cloverworks anime merch" items="3″]
[ninja_tables id="54711″]
Summary
---
Community Rating:
---
Ai and Neiru's Potential Friendship - 86%
The Build To The Real Reason Koito Died - 87%
As we go deeper into why Koito is no longer with us, Ai is pushed to grow beyond what is necessary to bring back Koito, but perhaps learning from her mistakes as a bad friend.
---
Follow, Like, and Subscribe
Community Rating: 0.00% (0) - No Community Ratings Submitted (Add Yours Below)