Wednesday: Season 1/ Episode 2 – Recap/ Review (with Spoilers)
---
Community Rating: 0.00% (0) - No Community Ratings Submitted (Add Yours Below)
---
This post may contain affiliate links and spoilers. Please read our disclosure policy.
---
As Wednesday slowly opens up, she finds joy in the secrets and competition Nevermore offers.
Aired (Netflix)
11/23/2022
Episode Title
Woe Is the Loneliest Number
Director(s)
Tim Burton
Writer(s)
Alfred Gough, Miles Millar
Introduced This Episode
Sheriff Galpin
Jamie McShane
Valerie Kinbott
Riki Lindhome
Rowan
Calum Ross
Tyler
Hunter Doohan
Eugene
Moosa Mostafa
Xavier
Percy Hynes White
This content contains pertinent spoilers. Also, images and text in this post may contain affiliate links which, if a purchase is made from those sites, we may earn money or products from the company.
Recap
This Wasn't What I Expected When I Thought I'd Go Mad – Wednesday, Larissa, Rowan, Sheriff Galpin, Thing
Wednesday feels absolutely gaslighted about seeing Rowan being attacked, likely killed, but Larissa not believing her, and Sheriff Galpin seemingly not trusting her word leaves her with no adult who cares to help. Luckily, Thing is of great service, to a point, but the more he is tasked to do, the more his relationship with Wednesday gets worn out as he is treated as a pet or servant than a being.
But, what makes things rather weird is, despite what Wednesday saw, Rowan suddenly shows up, and we're told he is being expelled. Now, why? Naturally, Larissa doesn't feel the need to reveal that. However, we see that Larissa transformed into Rowan in order to throw everyone off, and at the train station, she transforms back and goes about her day.
Who Knew Socializing Was Such Torture? – Wednesday, Larissa, Enid, Valerie, Xavier, Bianca, Tyler, Sheriff Galpin, Yoko, Eugene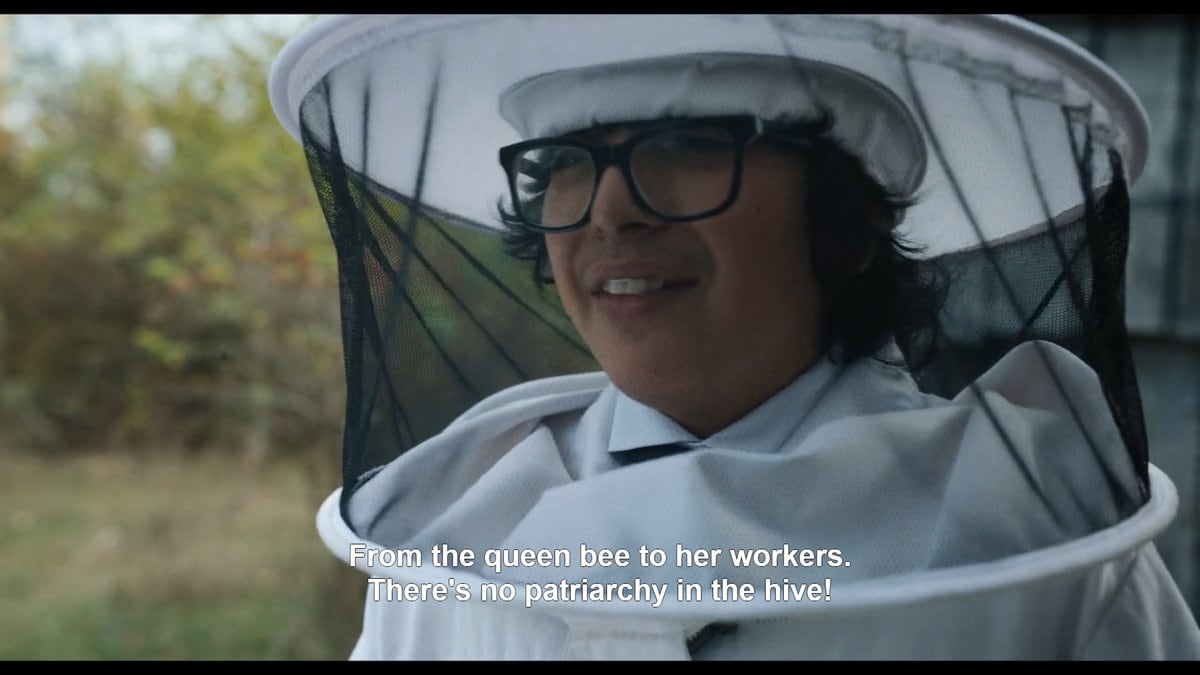 While Wednesday isn't past the whole Rowan thing, to redirect her attention, Larissa pushes her to join a social club. The choir isn't an option for, besides Bianca being there, Wednesday's singing voice can only be heard by dogs and used to break glass. Archery isn't the worst option, but with Xavier and Wednesday having this weird love/hate dynamic, that doesn't work either. Enid is prepping for the Poe Cup with Yoko, but that is way too many people and way too much coordination and interaction for Wednesday.
So, beekeeping with someone who looks as young as Pugsley, named Eugene, ends up being her choice. Mind you, is she fond of Eugene? Yes and no. He is nice enough, but Wednesday really just wants to go under the radar so she can do her investigation. Which with every vision she has, which includes Rowan and Xavier having a fight, she feels guided further toward the truth.
However, Larissa makes it clear, since Morticia too had visions, that they shouldn't be relied heavily on since they don't always come true or are aptly deciphered. But, just as when Valerie, Wednesday's psychologist, brings up Morticia, this doesn't do anything beyond make Wednesday close herself off. Well, except toward Tyler who is the only one who seems to believe her about Rowan so he is treated as an exception. Even if his dad is the Sheriff who is hell-bent on busting someone from Nevermore for all the dead body cases he has.
Like Mother, Like Daughter – Larissa, Wednesday, Bianca, Enid, Xavier, Thing, Yoko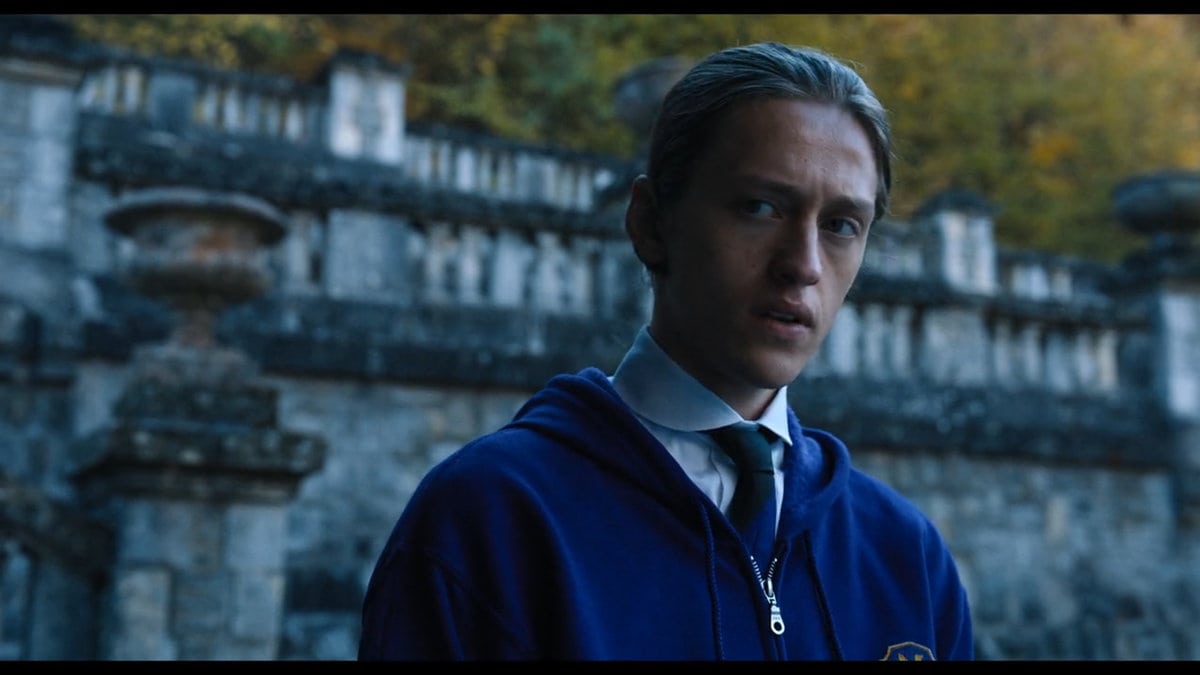 In Wednesday's investigation, she keeps finding a symbol that even appears in a vision. One that leads her to go through Xavier's room with Thing, who she is forced to open up and apologize to as he grows tired of how demanding Wednesday is. Especially since Enid is so nice to him that it makes Thing realize he deserves better. But after they reconcile, they go into the room, and alongside seeing Xavier has drawn Wednesday, they hear Bianca and Xavier chat while hidden. The topics range from their relationship to Bianca talking bad about Enid and Wednesday and coming off a little too sure of herself. So Wednesday decides it is time for revenge after losing to Bianca at fencing.
This leads to Wednesday replacing Yoko in the Poe Cup, after someone of Bianca's kind made sure Yoko had garlic bread, which caused an allergic reaction. Now, let it be clear, the Poe Cup is a race in which the goal is to row to Raven Island, pull a flag from Crackstone's Crypt, and then get back to the starting point without your boat sinking or being sunk. Naturally, Bianca has won since she is a siren, and with there being no rules, just goals, she has had one of her members destroy everyone's boat every year.
However, this year is different since Enid, Wednesday, and Thing defeat Xavier and Bianca's team and bring the cup back to Ophelia Hall. This leads to, because she just loves the comparison, Larissa letting Wednesday know the last time Ophelia Hall won was win Morticia was captain, and she, Larissa, was her second.
This kind of sours the high of winning a competition, but with the discovery of a secret room and a secret society later, Wednesday recovers – until she gets a hood put over her head and snatched.
Things To Note
Question(s) Left Unanswered
How many different forms will Larissa take throughout the season?
Were Larissa and Morticia really friends, because sometimes it seems that isn't the case
Is Larissa the monster?
Will Yoko get revenge on Bianca?
What triggered Bianca trying to control Xavier with her powers?
Considering Xavier has some level of conjuring magic, what happens if he made a picture of Wednesday, like the one of her face, and used his magic?
What Could Happen Next
Bianca using the magic she did on Xavier to try to get Wednesday away from her ex
Wednesday walking more and more in her mother's footsteps
Review
Highlights
How much this episode gives "Addams Family Values" vibes
What Larissa is likely hiding and all the ways her powers will be used to keep an eye on Wednesday
Wednesday sticking up for her dad as soon as Sheriff Galpin wanted to besmirch his name
On The Fence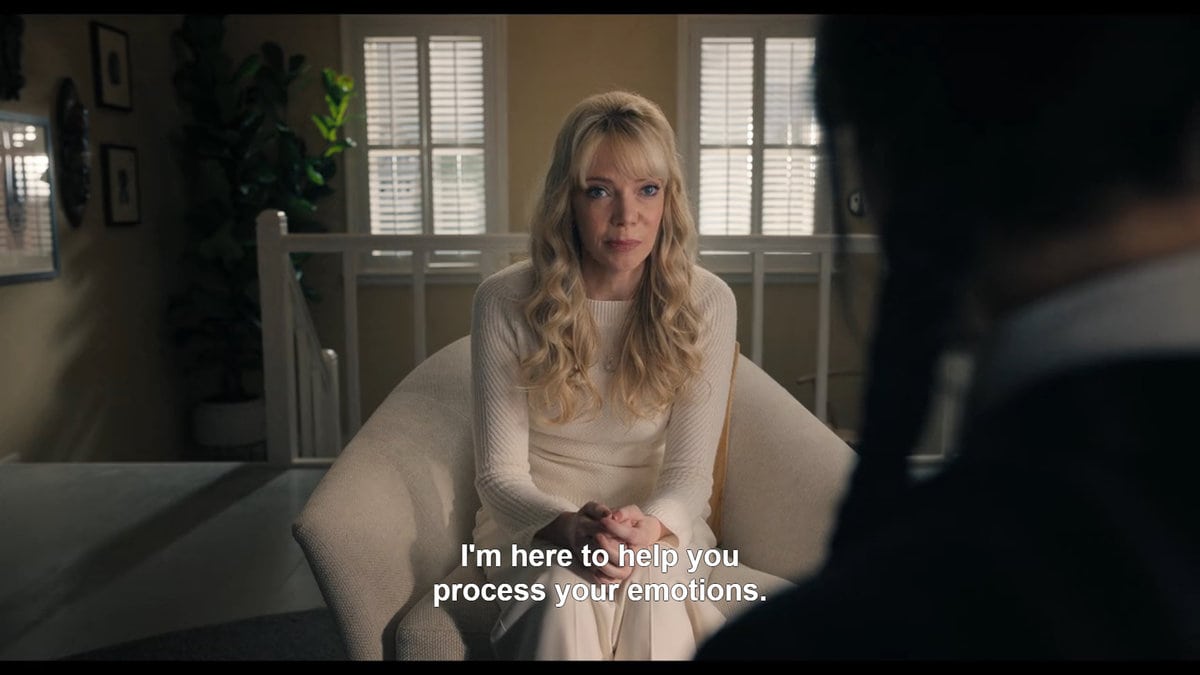 I feel like the one-liners will get old quickly
The push to make Wednesday the way she is because of trauma, more so than that just being her personality.
The mystery society thing feels like a lukewarm Harry Potter mystery
[ninja_tables id="71021″]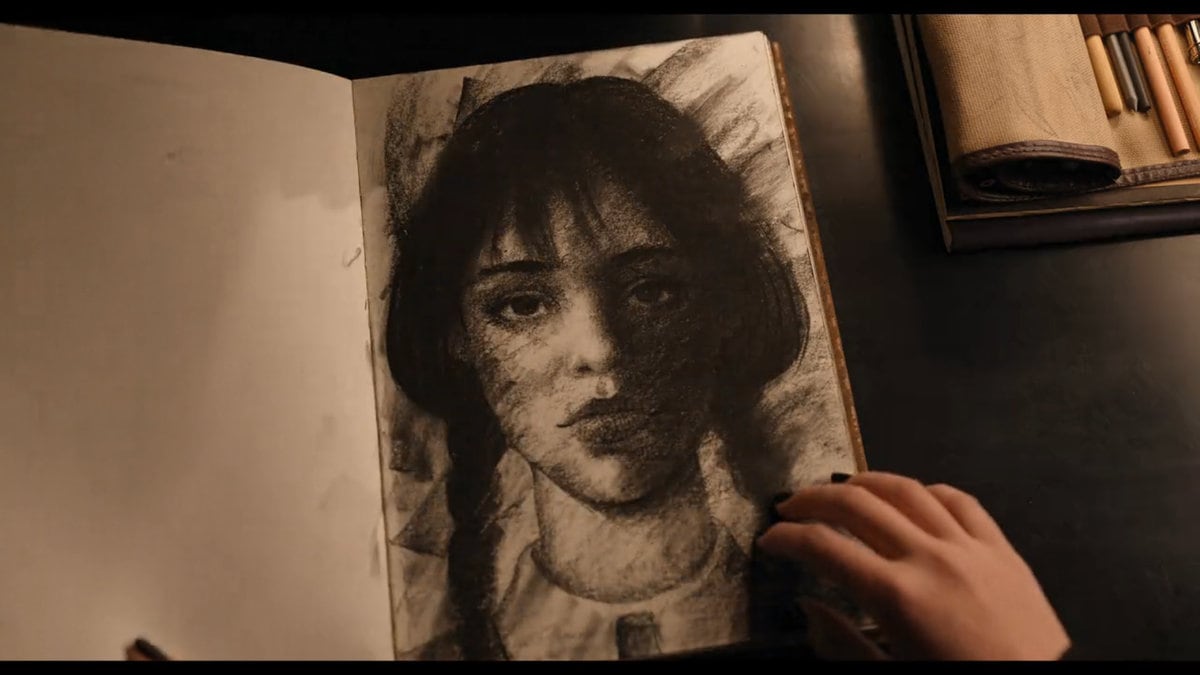 Wednesday: Season 1/ Episode 2 – Recap/ Review (with Spoilers)
Overall
As the Wednesday we all know, and love transforms from an oddball to someone pushed to be different because of deep-seated trauma, it is slightly hard to know whether to appreciate this direction or not. Never mind feeling that this show's storyline is inspired or biting from many a young adult novel or show which came before "Wednesday."
Related Topics:
Alfred Gough
,
Calum Ross
,
Hunter Doohan
,
Jamie McShane
,
Miles Millar
,
Moosa Mostafa
,
Netflix
,
Percy Hynes White
,
Riki Lindhome
,
Tim Burton
,
Wednesday
,
Wednesday: Season 1