As Emma starts thinking about how life can be now that she left Chicago, she comes to some decisions. Of which some don't make Lyn too happy as she struggles with life.
---
Network
Starz
Director(s)
Jenée Lamarque
Writer(s)
Nancy C. Mejia, Jenniffer Gomez
Air Date
5/23/2019
Introduced This Episode
Rudy
Adrian Gonzalez
Nico
Roberta Colindrez
Images and text in this post may contain affiliate links which, if a purchase is made, we'll earn money or products from the company. Affiliate links and external links have an upward facing, superscript, arrow.
Swallowing Your Pride: Johnny, Tlaloc, Marisol, Eddy, Emma, Lyn
Things are ridiculously difficult for Eddy. Yes, she has won some small battles with Emma when it comes to choosing who gets the apartment and who doesn't, but she still needs help. So, after fighting with Johnny over a multitude of things, including Tlaloc, Mari finds herself humbling herself. How? Well, with paying part of the debt she owed Emma for bailing her out, she asks if she can help Eddy. An idea Emma goes for since she, Mari, did help nurse her father. Plus, with her working at a nursing home, and Eddy making sure Emma could hear that, it only makes sense. Well, at least to Emma and Eddy. Lyn fears Mari would jump her, due to all that has happened, so she objects but is ultimately overruled.
When Effort Doesn't Lead To Results, Beyond What You're Used To: Lyn, Rudy, Dona Tita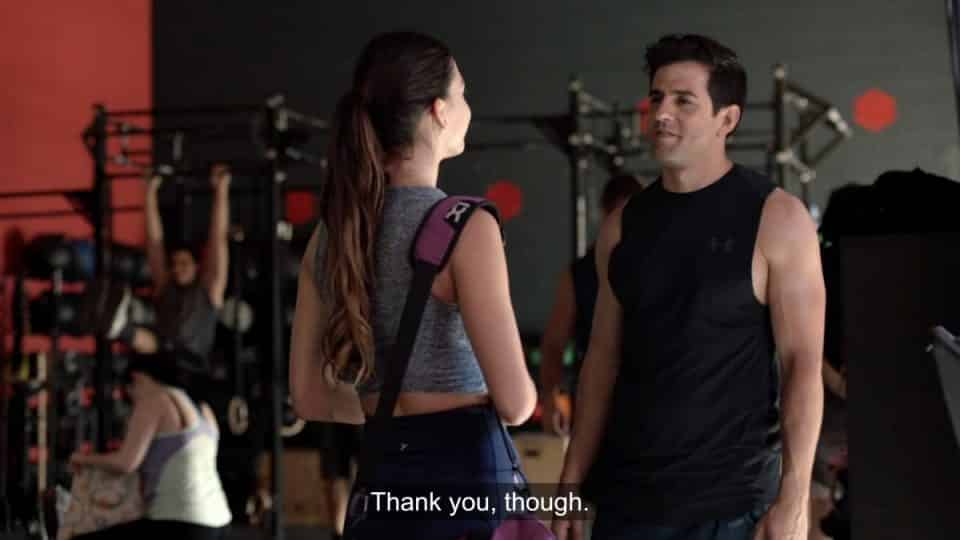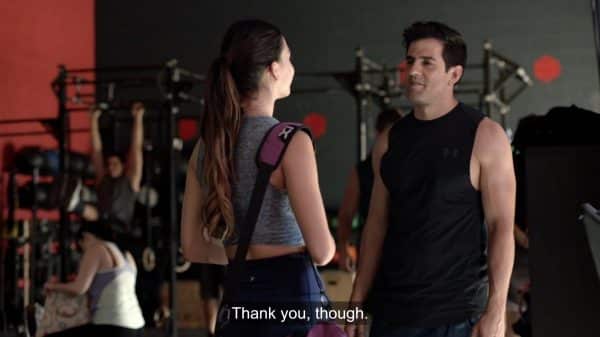 Yet, with attracting the attention of Councilman Rudy, it seems she could have something going for her. Especially since her ideas of making Vida, the bar's new name, an Insta-Famous lounge aren't really seen that positively. Add in her game night dying and Dona Tita saying she'd should stick to being pretty, and this messes with Lyn a bit. Particularly due to that being something her mom pushed, but more on that in a later episode.
Ending What Was Old & Welcoming Something New: Cruz, Emma, Nico
Emma and Cruz may have been sweethearts back in the day, but it seems they may not be end game. Case in point: Emma goes to a wedding with Cruz, and while Emma tries to not be socially awkward, then she gets verbally attacked. For whether it is being called a baby queer, a tourist, talking about her passing, Emma feels like she is being roasted. And what doesn't help is that Nico, this woman that Emma doesn't know, is defending her more than Emma's something which is Cruz. Someone who knows Emma isn't much for PDA yet keeps pushing it.
Thus leading to the two breaking up, especially one Cruz brings up Vida and noting Emma's mommy issues. But, despite how bad the night ends, Emma at least makes a friend out of Nico. A veteran with bar skills, who was the best person, and who Emma goes out of her way to ask for her to come by the bar.
Question(s) Left Unanswered
Is it me or does Emma seem like a selfish lover?
Other Noteworthy Facts & Moments
Vida born 11/7/1960 and died 11/4/2018
Emma is nearly 30.
Highlights
Nico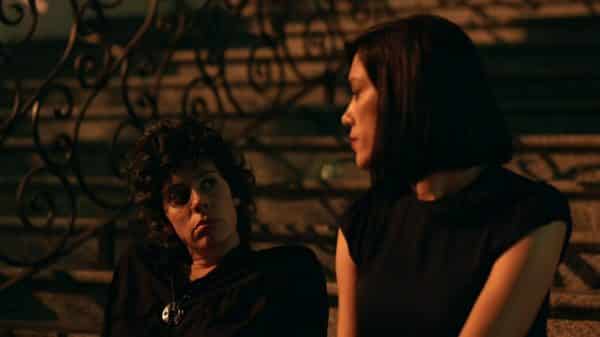 I like Nico already. It's hard to describe why, but there is something so chill about the way Colindrez plays them that gives them a certain mystique. One that effortlessly seduces you, without them seeming like they are trying at all, and with it being clear there is too much baggage with Cruz, someone new for Emma could be good. Even if Nico isn't mean to be end game.
The Queer Conversation
While I'm all for diversity, what I'd rather see is how Vida handles it. That is, rather than making diversity this big ole racial melting pot, that often leads to people of color having their cultures minor parts of the larger story, Vida is rooted in culture. Be it Latinx culture or queer culture, individually and at the same time the show addresses both deeply.
Take the conversation at the wedding of Cruz's cousin. From using terms like "Baby Queer," "Passing," and talking about gender norms, sexual orientations, and what have you, those often don't come from women, never mind Latinx women. Assuming everyone saw themselves as women. Usually, that is the conversation men have, white men especially. So a different take on that, and more than a flavor but a total vibe gave a familiar conversation new life and meaning.
Eddy & Lyn's Pain Is Felt On Levels You Don't Expect
It's impossible to say enough how much Eddy's actor Ser Anzotegui can connect with you. Their portrayal of having a ruptured spleen will hit you in the groin, and it was kind of scary for me. For emotionally connecting with a character is what I'm used. Who hasn't cried because a character died, was defeated, rejected, or what have you? But feeling their physical pain? Whole new level for me.
Yet, I must admit Lyn got me as well. Not to the same extent as Eddy but with her trying to turn her life around, show her worth, it makes her failure to do so get you emotional. For who hasn't tried to prove people wrong, turn their life around, and hit roadblock after roadblock? Even when you are putting in a serious effort and are going beyond what you usually do? Never mind, as much as being pretty is a privilege, the problem with Lyn is she was never built to be anything beyond that. So now she is trapped and almost pushed to believe she has nothing else. Which, with knowing eventually she will get old and can't rely on her looks, that is horrifying.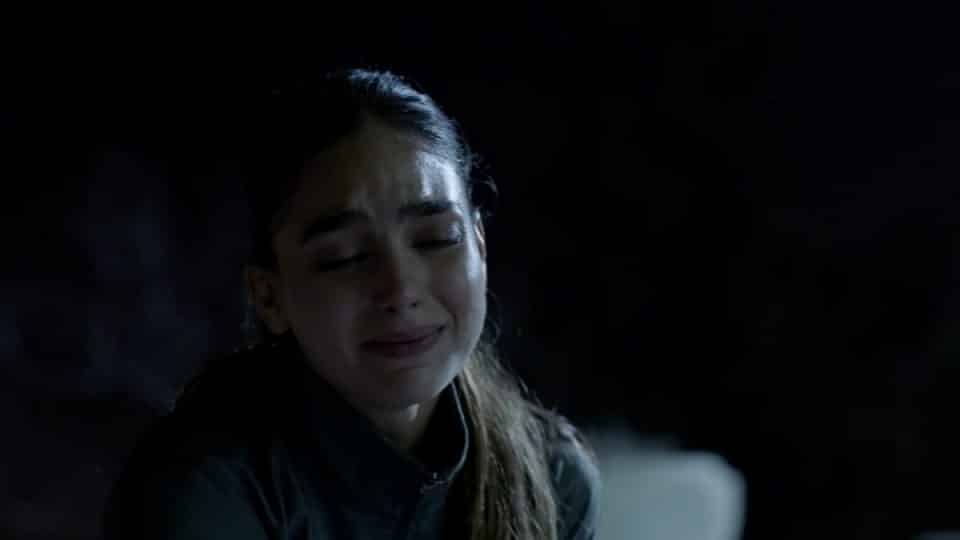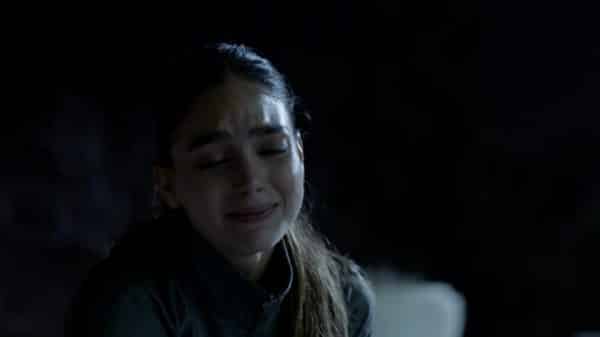 Mari Stepping Up
Like many, I'm sure, I just want the best for Mari and part of that is her stepping up, maybe Emma rubbing off on her, and becoming a boss. Her, on occasion, running those anti-gentrify meetings, working multiple jobs, and formerly taking care of her dad showed she is a hard-working young woman. Problem is, no one pushed her in the right direction or supported her. So one can only help Emma takes on that role and becomes what Mari has long needed.
Follow Wherever I Look on Twitter, Like us on Facebook and Subscribe to the YouTube Channel.
Season/ Episode
Synopsis
Episode Information
Topics & Focused Characters
Season 2, Episode 3

As Emma starts thinking about how life can be now that she left Chicago, she comes to some decisions. Of which some don't make Lyn too happy as she struggles with life.

Director(s)
Jenée Lamarque
Writer(s)
Nancy C. Mejia, Jenniffer Gomez
Air Date
5/23/2019
Introduced This Episode
Rudy
Adrian Gonzalez
Nico
Roberta Colindrez

Swallowing Your Pride:

 

Johnny, Tlaloc, Marisol, Eddy, Emma, Lyn
When Effort Doesn't Lead To Results, Beyond What You're Used To:

 

Lyn, Rudy, Dona Tita
Ending What Was Old & Welcoming Something New:

 

Cruz, Emma, Nico

Season 2, Episode 4

In a rather emotional episode, Mari makes a mistake with Eddy and Emma has a bit of an emotional awakening.

| | |
| --- | --- |
| Director(s) | Jenée Lamarque |
| Writer(s) | Chelsey Lora |
| Air Date | 5/23/2019 |

Unnecessary Cruelty:

 

Marisol, Eddy, Lyn, Emma, Baco, Johnny
Learn To Use Your Feathers:

 

Dona Tita, Lyn
When You Know What You Want, But Settle For What You Need:

 

Baco, Nico, Emma

Season 2, Episode 5

As more is taken from Eddy and Emma's memories, one can only hope they realize it is lightening their cross to bear.

| | |
| --- | --- |
| irector(s) | Gandja Monteiro |
| Writer(s) | Nancy C. Mejia, Elena Crevello |
| Air Date | 5/23/2019 |

Inclusion:

 

Eddy, Emma
When Bad Turns To Worse:

 

Nico, Emma, Eddy, Nelson, Lyn, Johnny
Flaunt Your Feathers:

 

Rudy, Lyn, Emma

Season 2, Episode 6

The s*** hits the fan and may drive Emma to a panic attack.

Director(s)
Gandja Monteiro
Writer(s)
Mando Alvarado
Air Date
5/23/2019
Introduced This Episode
Lisa
Diana Danger

He Is Not Your Father!:

 

Emma, Lyn
Dismissed:

 

Lisa, Marisol, Tlaloc, Eddy, Emma, Nico
Just When They Were In Recovery:Marcos, Lyn, Emma

Season 2, Episode 2

As Emma slowly removes the stick out of her bum, Marisol is dealing with some interesting developments.

Director(s)
Catalina Aguilar Mastretta
Writer(s)
Evangeline Ordaz
Air Date
5/23/2019
Introduced This Episode
              Baco
Raúl Castillo

Same Old Mistakes:

 

Marisol, Yoli, Tlaloc
Let Me Keep Some Dignity:

 

Lyn, Emma, Eddy, Johnny
Compatibility Questions:

 

Cruz, Emma, Lyn, Eddy, Baco

Season 2, Episode 7

As Emma deals with Lyn's betrayal, Marisol and Eddy are trying to handle being rejected by their assumed family.

| | |
| --- | --- |
| Director(s) | Jenée Lamarque |
| Writer(s) | Gladys Rodriguez |
| Air Date | 5/23/2019 |

Exposed:

 

Mari, Johnny, Tlaloc
Trying To Get Back On The Good Foot: Marcos, Nelson, Lyn
It's Not Right, But It's Okay:

 

Marisol, Emma, Nico, Eddy, Lyn

Season 1/ Episode 1 [Series Premiere]

With STARZ barely featured in "water cooler" conversation, it seems with Vida, there is a push to really be taken seriously as a network which promotes diverse stories.

Creator
Tanya Saracho
Director(s)
Alonso Ruizpalacios
Writer(s)
Tanya Saracho
Air Date
5/6/2018
Noted Actors
Vidalia
Rose Portillo
Lyn
Melissa Barrera
Emma
Mishel Prada
Eddy
Ser Anzoategui
Juniper
Jackson Davis
Johnny
Carlos Miranda
Mari
Chelsea Rendon

Season 1/ Episode 2

Emma learns the state of Vida's books as Lyn searches for some answers out of Lupe about life.

Director(s)
So Yong Kim
Writer(s)
Tanya Saracho, Santa Sierra
Air Date
5/13/2018
Actors Introduced
Lupe
Elena Campbell-Martinez
Tlaloc
Ramses Jimenez
Nelson
Luis Bordonada
Cruz
Maria-Elena Laas

Mari Got A Lot Going On: Mari
It's So Hard To Really Let Go: Johnny, Emma, Lyn, Juniper
Standing Against Adversity: Emma, Lyn, Eddy

Season 1/ Episode 3

As Emma hunkers down and starts working on the books, Eddy has a breakthrough with the girls and Lyn? Well, she deals with Karla.

Director(s)
Rashaad Ernesto Green
Writer(s)
Evangeline Ordaz
Air Date
5/20/2018
Actors Introduced
Karla
Erika Soto
Doña Tita
Renée Victor

The Sweet Escape: Mari, Tlaloc, Johnny
The Wrecking Ball Meets Steel: Lyn, Johnny
The Women You Don't Know: Eddy, Emma, Lyn

Season 1/ Episode 4

We finally get to know the details of Emma's beef with Vida as Mari learns Tlaloc is not a good dude – despite his excuses.

Director(s)
Rose Troche
Writer(s)
Chelsey Lora
Air Date
5/27/2018
Actors Introduced
Jackson
Anthony De La Torre
Harper
Tru Collins
Aurora
Laura Patalano
Little Girl
Aaliyah Samara Lopez

The Grand Betrayal: Mari, Tlaloc, Eddy, Emma
One of Us: Lyn
Learned Shame: Emma, Cruz, Eddy

Season 1/ Episode 5

As Lyn and Emma start planting roots, Eddy continues to try to break through to the girls and form some sort of family. Also, Mari and Emma have a conversation.

| | |
| --- | --- |
| Director(s) | Catalina Aguilar Mastretta |
| Writer(s) | Mando Alvarado |
| Air Date | 6/3/2018 |

I'm Not Going To Fight No More: Karla, Johnny, Lyn
Dealing With Things In My Own Way: Emma, Eddy, Mari
Taking Back My Power: Mari, Tlaloc

Season 1, Episode 6 [Season Finale]

The world shifts for both Emma and Lyn as two major events mean they have closed a chapter in their life and are ready to begin a new one.

| | |
| --- | --- |
| Director(s) | Rose Troche |
| Writer(s) | Tanya Saracho |
| Air Date | 6/10/2018 |

The End of an Era: Lyn, Johnny, Lupe
I Don't Stay Where I'm Not Wanted: Emma, Nelson, Eddy, Cruz
A Breakdown To Rebuild: Emma, Eddy, Lyn

Season 2, Episode 1 [Season Premiere]

As Emma decides to double down on the bar, many question if there is still time to turn their lives around.

Director(s)
Catalina Aguilar Mastretta
Writer(s)
Tanya Saracho
Air Date
5/23/2019
Introduced This Episode
George
Alex Klein

Is It Too Late To Get My S*** Together?: Johnny, Marisol, Lynn
Going All In:

 

Emma, George
Welcome to Vida:

 

Emma, Eddy, Nelson
Nico - 90%
The Queer Conversation - 89%
Eddy & Lyn's Pain Is Felt On Levels You Don't Expect - 91%
Mari Stepping Up - 88%