The Summer I Turned Pretty: Season 1/ Episode 6 "Summer Tides" – Recap/ Review (with Spoilers)
Alongside Conrad revealing why he has been moody, Belly's love triangle becomes public and has consequences.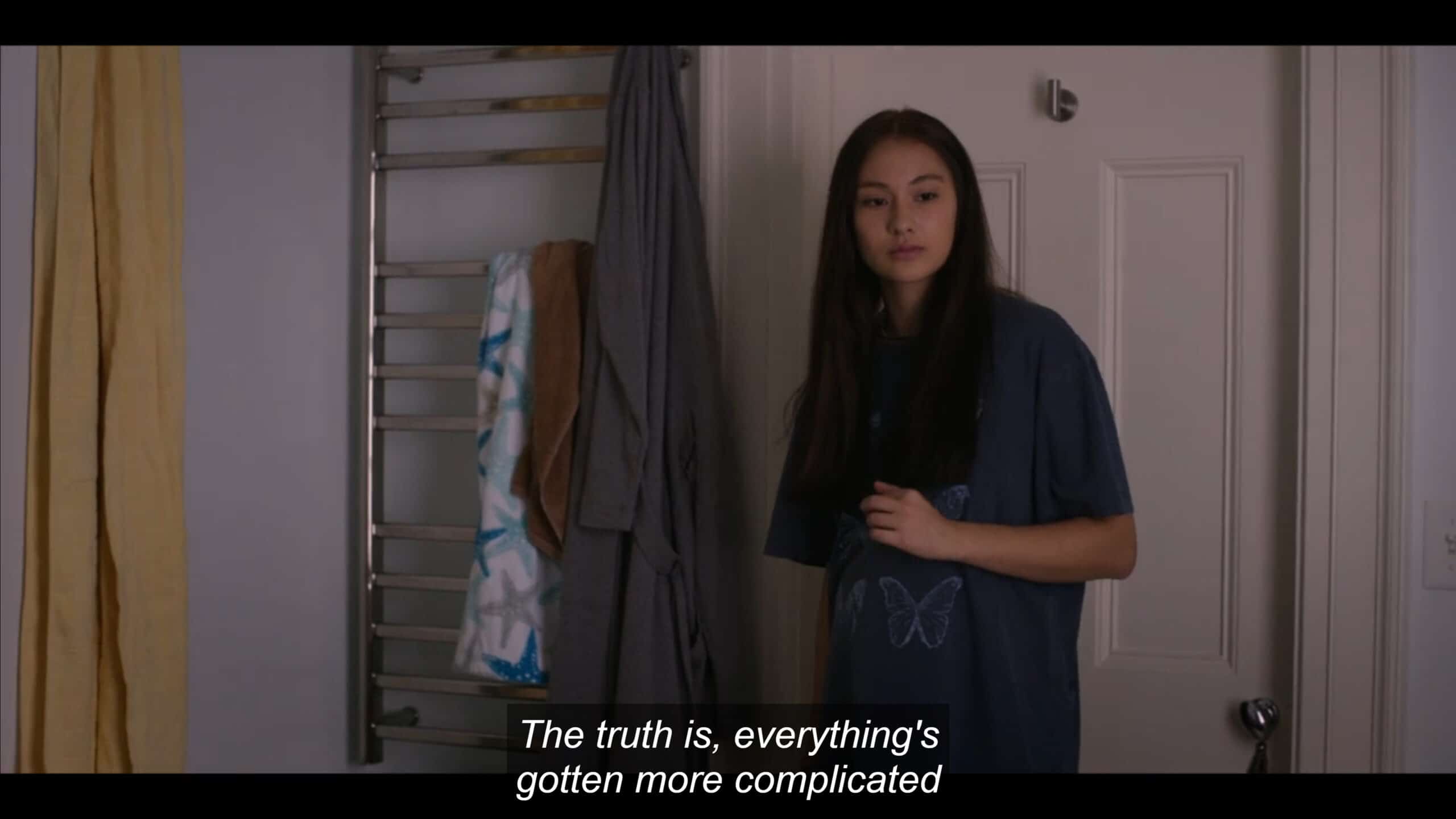 Alongside Conrad revealing why he has been moody, Belly's love triangle becomes public and has consequences.
---
| | |
| --- | --- |
| Aired (Prime Video) | 6/17/2022 |
| Director(s) | Erica Dunton |
| Writer(s) | Bayan Wolcott |
This content contains pertinent spoilers.
Summary
With the annual volleyball tournament comes Taylor returning to Cousins and making it clear she is #TeamJelly. She even makes sure the two play together during the volleyball tournament, but that's short-lived. After all, Jeremiah is the social and cute one, but Conrad is the athlete, so once Jeremiah's flaws begin to show, Belly puts a trophy before feelings. Which does hurt Jeremiah a bit, but he gets it. Ultimately, it is for charity, and according to Susannah, Team Belly won $5000 for a homeless shelter.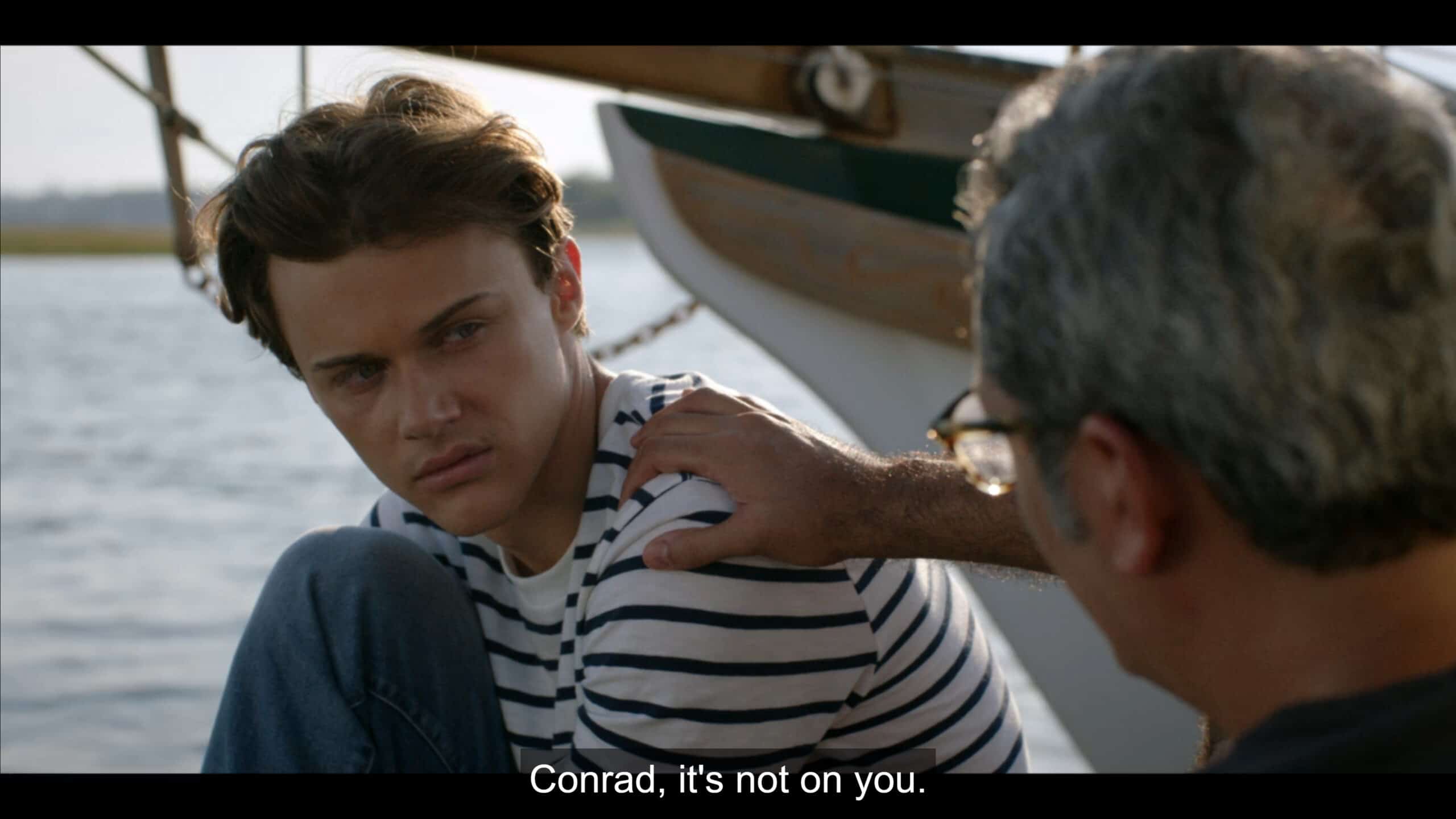 But, calling in Conrad just continues all the various complications going on. Nicole already has a feeling she should side-eye Belly, Jeremiah is side-eyeing Conrad, but not over Belly, but his worries about their mom and the thing is, he is right to. However, what makes things worse for Conrad is that he is well aware of what his mom is hiding, and he confides this in Cleveland after he suffers a panic attack while helping him. He also reveals he has been trying to push the feelings down about his mom and Belly, but it just isn't working.
Yet, it might be too late. Taylor does more than support Jelly during the volleyball tournament but keeps pushing more and more that Conrad is a fantasy, and when Belly leans towards that thought, Taylor is quick to validate it. However, what becomes the final straw is Nicole. She decides, alongside Gigi, to take Taylor and Belly skinny dipping, and leave them out at some place alone, without clothes, and is just kind enough to leave their phones. For with her seeing Conrad text Belly about the ball and show he has feelings for her? Nicole is done, and she does that to Belly and confronts Conrad about leading her on.
Which ultimately leads to Belly calling Jeremiah to pick her up, Conrad showing up because Nicole gave him Belly and Taylor's clothes, and Taylor riding with Conrad, chastising him, as Jeremiah and Belly drive in a separate car. One in which, alongside making out, she has him feel her up and asks him to be her escort. So, with that said, Jeremiah is now with Belly, officially.
Now, you may think this means the drama is over, right? Since Belly has chosen a brother, verbally rejects Conrad after the makeout/feel-up session, and while Nicole and Gigi have to be dealt with, at least the drama with the guys is done. Wrong. The factor not considered is Steven. He doesn't want his sister with Jeremiah, and who knows how he feels about Conrad. So expect Steven to be in his feelings when he learns what happened.
Things To Note
Question(s) Left Unanswered
Why, when Jeremiah and Conrad picked up Taylor and Belly, they had them, butt naked, getting into their clothes on the side of that towel where their car headlights illuminated everything?
When Steven was gambling, did he gamble all his tips and money away? Also, was he played or just overestimated his abilities?
Why haven't we met anyone's parents? Is it because, like Conrad pushed, most of these kids are sent off to have fun, with their parents more so financially supporting them than actually taking on a hands-on role?
What Could Happen Next
Steven flipping out on Jeremiah
Susannah revealing she is sick, maybe in a dramatic fashion
Nicole and Gigi starting some mess at the ball
Shayla being put in the middle of it all
Review
---
Community Rating:
---
Highlights
Being Reminded Steven Has An Opinion
It's sadly easy to forget Steven does play a role in all of this. Susannah may have long banked on the idea one of her boys would end up with Belly, but let's not discount Steven's feelings. Belly is his little sister, and Jeremiah and Conrad are his brothers. Jeremiah is his main one, but as shown by him wanting Conrad to come out, he feels close to him too.
So imagine how he'll feel about Conrad playing with his sister's emotions or Jeremiah making things weird since he is feeling up and kissing his little sister? Yes, he can and will get over it, but considering they were raised together and the shift this will require, it's not wrong to have some empathy for what he has to go through.
Hoping Belly Really Is Done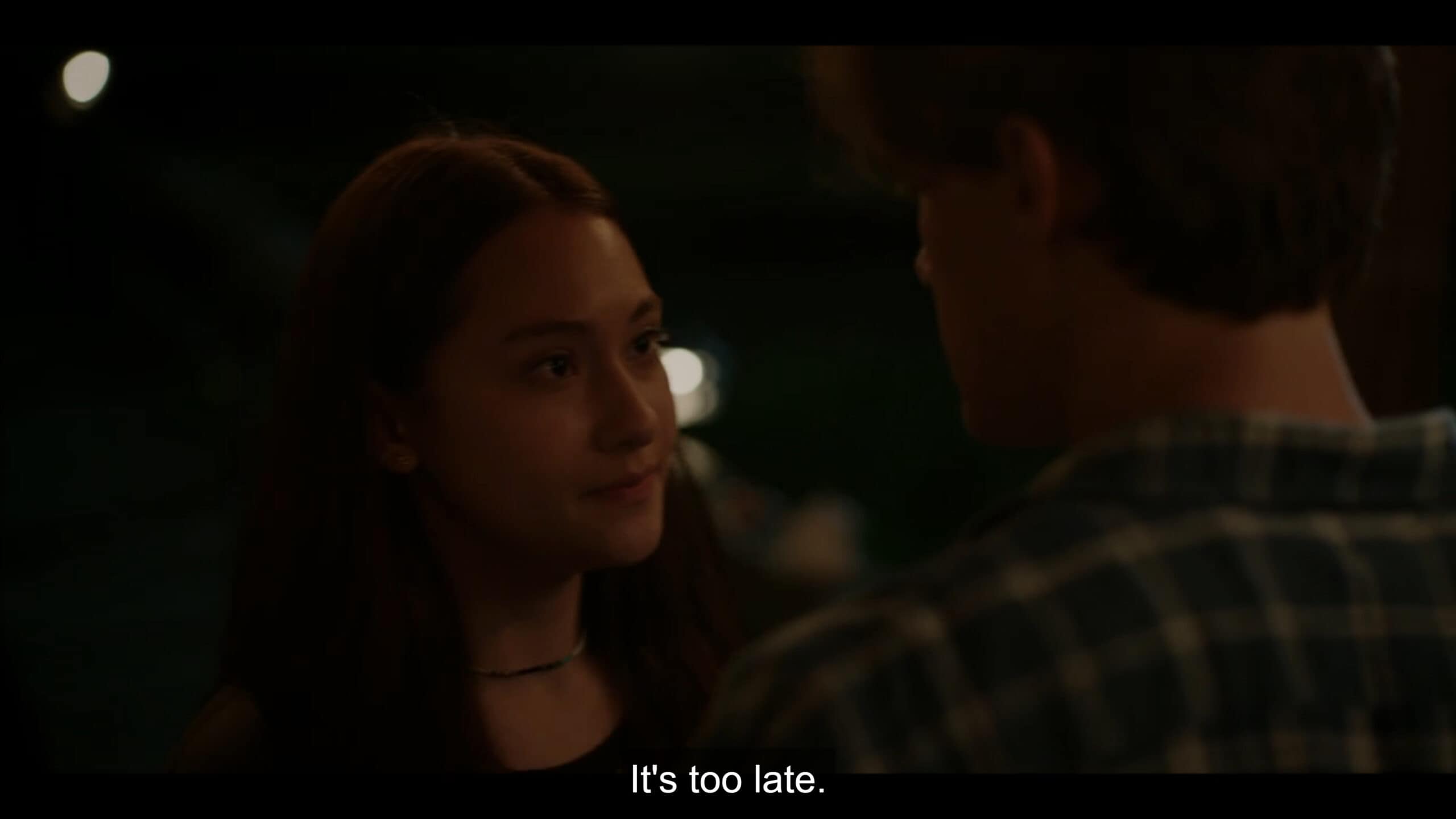 Almost every episode, Belly says she is done with Conrad, yet something happens which tempts her. But with her rejecting Conrad to her face, and Taylor relating because of her lingering feelings for Steven, maybe we have finally seen the end of her entertaining thoughts of Conrad? Especially since it has turned her coming out summer into one so dramatic that it may make her miss when she just stayed at the house, up under her mom and Susannah.
On The Fence
Nicole Taking Her Frustrations Out On Belly
Is it right that both Belly and Conrad can drink and act like grown-ups but not have an open and honest conversation? No. Because of them, Nicole's feelings got hurt. However, just as she confronted Conrad about the text, she could have done the same to Belly. Her leaving that girl, and Taylor, naked, with only their phones, went too far, and I can only hope Laurel finds out and flips out. Because Shayla maybe saying something will not be enough.
[ninja_tables id="67008″]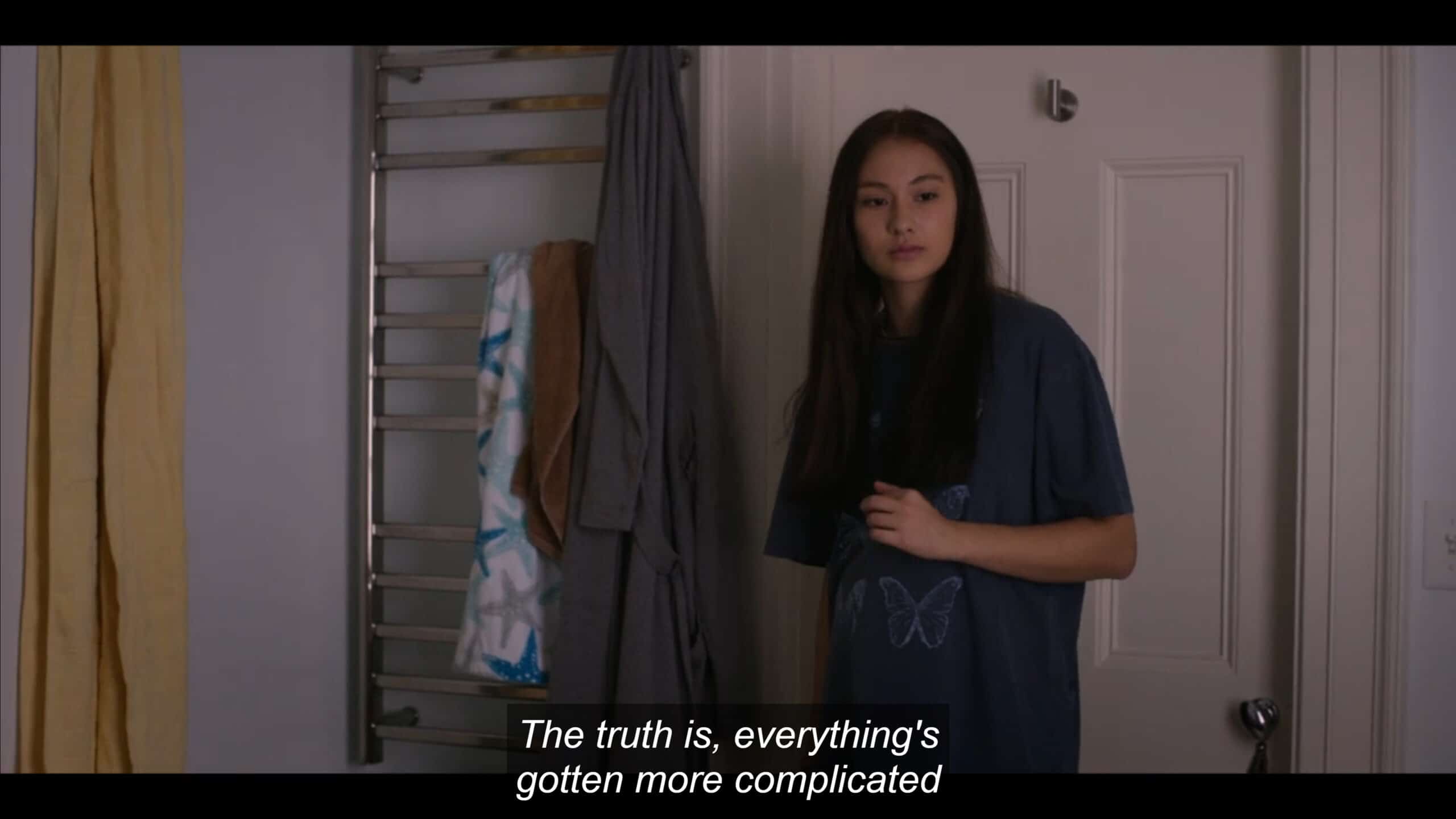 The Summer I Turned Pretty: Season 1/ Episode 6 "Summer Tides" – Recap/ Review (with Spoilers)
Overall
The drama never ends, but with the next episode being the last, and all the drama which happened between Belly, Conrad, Jeremiah, Taylor, and Nicole? How will things end? Will people reconcile and leave things on a good note, or was "Summer Tides" a warm-up?
Highlights
Being Reminded Steven Has An Opinion
Hoping Belly Really Is Done
Disputable
Nicole Taking Her Frustrations Out On Belly
---
Follow, Like, and Subscribe
Community Rating: 0.00% (0) - No Community Ratings Submitted (Add Yours Below)