As Conrad acts hot and cold with both Belly and Nicole, Jeremiah sees this as his chance to make his feelings known.
---
| | |
| --- | --- |
| Aired (Prime Video) | 6/17/2022 |
| Director(s) | Erica Dunton |
| Writer(s) | Marty Scott, Deborah Swisher |
This content contains pertinent spoilers.
Recap
With Conrad and Belly almost kissing, Jeremiah is quite jealous, and Conrad? Well, it seems he is all smiles. At least, that is the only reason most would assume he is smiling, but despite it seeming like his dreams are coming true when Belly brings it up, he first downplays what almost happened on his drinking. Then, when she calls BS, he follows that up with the idea that they can never be. That situation, combined with Belly breaking up with Cam, opens the doors for Jeremiah, who saunters in gracefully and gets to share a passionate kiss with Belly.
But, while Conrad and Belly may never be, what about Nicole? Well, she is still in this weird gray area, and while Jeremiah and Belly try to give her hope, it isn't clear if they are leading her astray. When Cleveland talks to Conrad, he speaks about how Belly makes him happy, not Nicole. So it seems like she might be getting set up for heartbreak.
As for everyone else? Shayla and Steven are going strong, and Adam comes through with getting him into the secret card games, which make him $300 in tips – just in the morning. But unfortunately, the caveat is the high rollers are also prejudice, so Steven has to bite his tongue and numb his feelings. Though, it may not just be with the game. Steven meets some of Shayla's male associates, one the son of a high roller, and you can see Steven feeling a bit out of place but playing it cool.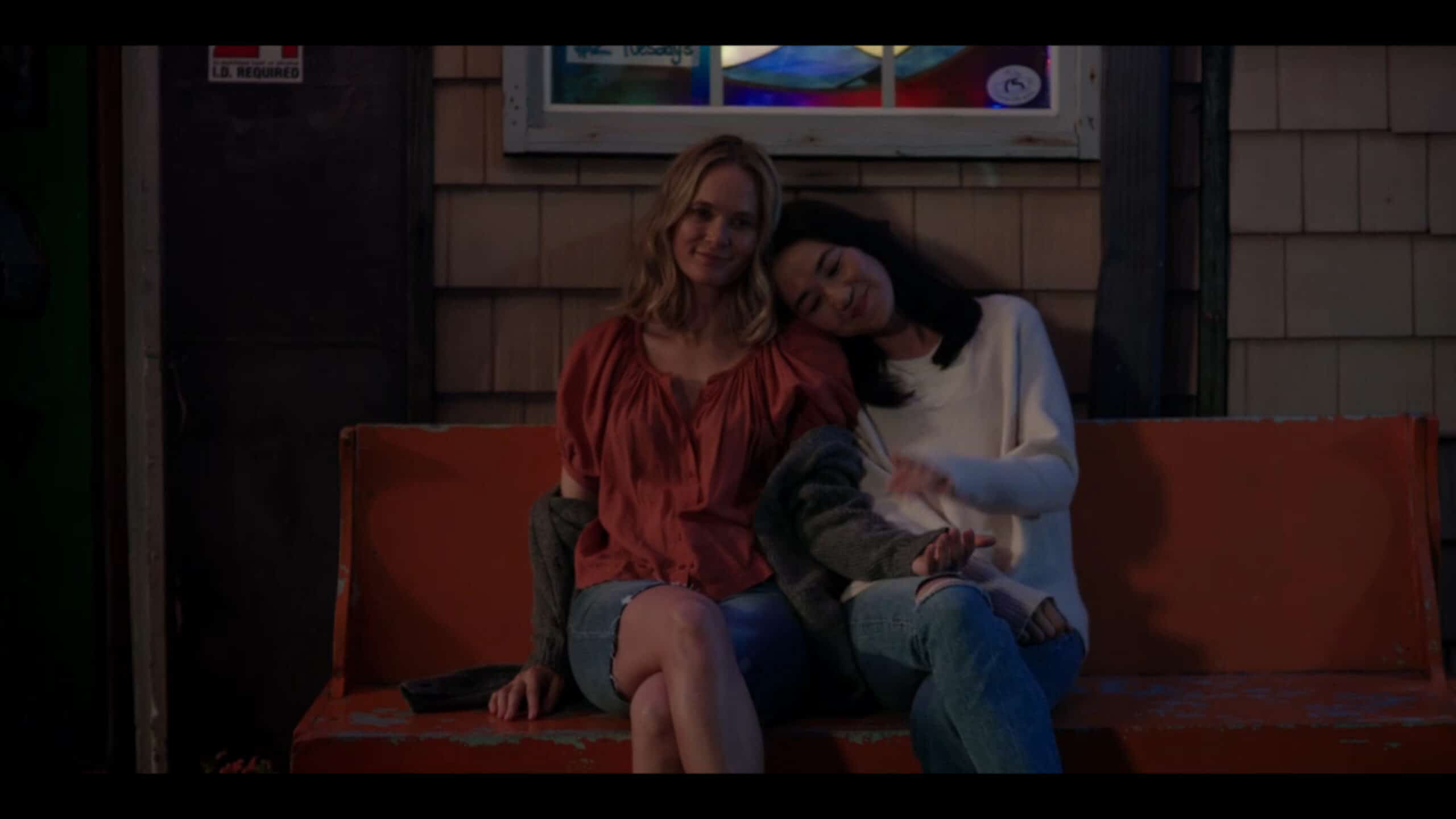 Which leaves us with the moms. They reconcile, eat edibles, drink, and just have a good ole time throughout the day and night. But, after a certain point, Laurel decides to spend the rest of her evening with Cleveland and Susannah? She is just happy her best friend has someone again.
Things To Note
Unexpected Content Advisory: Sexual Content (Naked old men)
Question(s) Left Unanswered
Considering how Conrad smacked Susannah's piece of Jeremiah, is there some jealousy there?
Are the high roller's kids inviting Steven to play with them or serve them like he does their father?
So Laurel is officially over Cleveland being bisexual, or is it she put that in the back of her mind?
What Could Happen Next
We're going to learn who is just a summer fling or could go the distance
Jeremiah and Conrad having issues over Conrad feeling Jeremiah is everyone's favorite, from Steven to Belly, to their mom
Gigi having issues with Belly over Jeremiah
Collected Quote(s)
[…] you can't be good with someone else until you're good with yourself.
— Cleveland
Review
Highlights
Belly FINALLY Moving on From Cam and Conrad
Something was missing when it came to Belly's crushes on Cam and Conrad. Perhaps Cam was supposed to represent how her mother felt about her father? Someone she could get along with but wasn't passionate about? Then with Conrad, he represented someone she could be hot and heavy with, but then it would burn out when she got what she desired? Which does leave you to wonder, what will Jeremiah be? He seems like the perfect combo of Conrad and Cam, with a whimsical Peter Pan energy about him.
Though in fairness to Jeremiah, it seems he is more willing to grow up than Conrad.
Jeremiah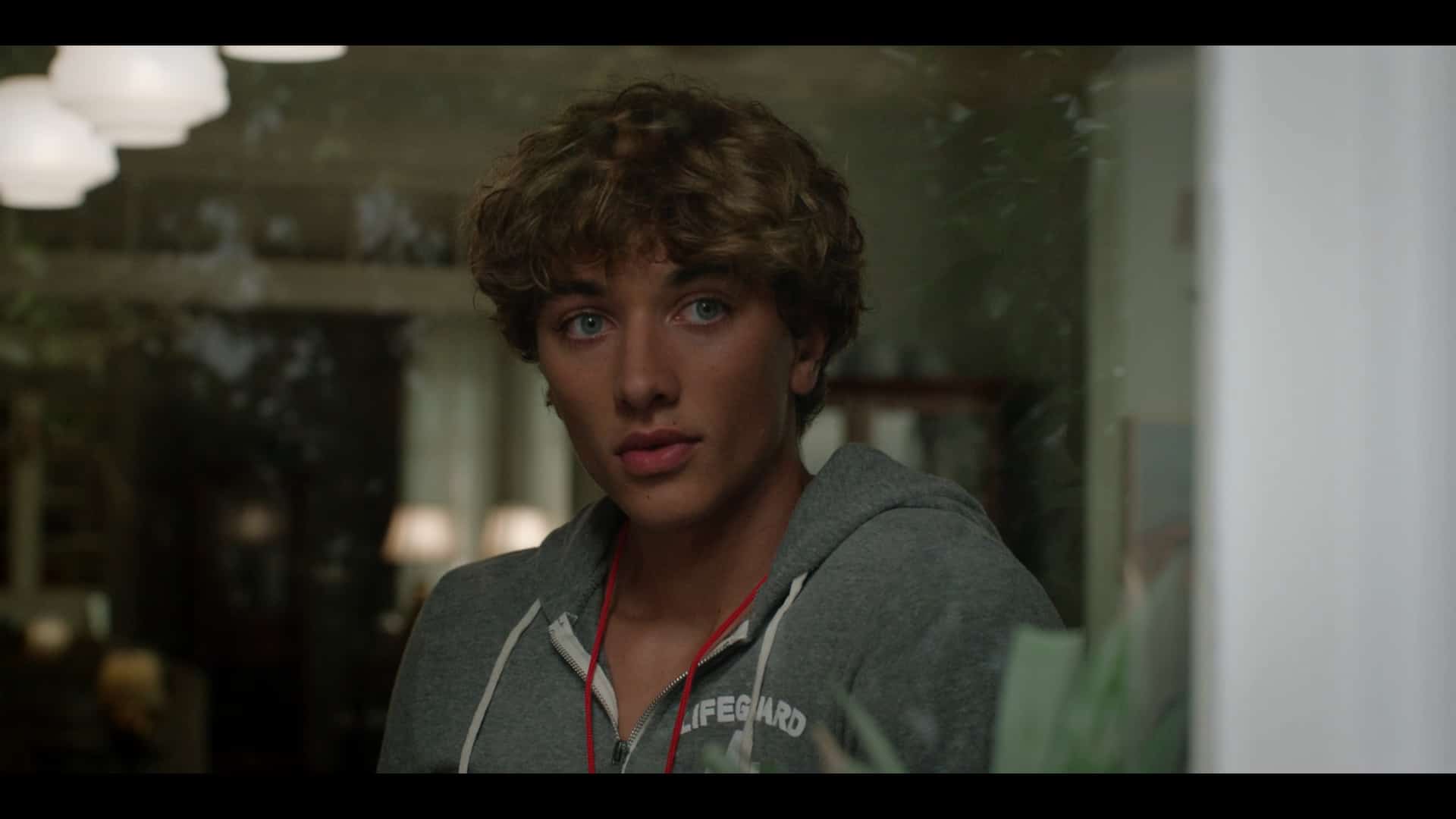 While Jeremiah remains firmly in a non-threatening heartthrob territory, he showed there is more to him in this episode. By setting up his brother to be away with Nicole, we see him as a capable manipulator. But, at the same time, when he confessed his feelings to Belly, it seemed genuine and sweet. Add in he has toned down flirting with people around Belly or even leading them on this summer, and it leads you to believe he was just waiting for her to be available to someone after closing herself off with only Conrad seeming like an option.
On The Fence
Steven and Shayla
It's difficult to not worry about these two. After Steven cheated on Shayla, it's is like, they're good, but there is always this vibe the show can drop. There is Steven's insecurities about not having money like Shayla being an issue or even a network like her family. Then there is, as we saw, Steven trying to see if he measures up to Shayla's exes. Add in when the summer ends and how he may feel if this is firmly made into a summer thing, and it pushes you to wonder how he will handle all of this?
Because if there is one thing Steven has shown himself as it is as a sensitive guy. But the problem with his level of sensitivity is that it doesn't make him stronger, like Jeremiah. It makes him vulnerable and weak, to the point of being manipulated and going with what someone else wants and says.
Though, hopefully, with dealing with the high rollers who said some racist things about Asian people, maybe Steven may not only stand up for himself in the moment but learn to stand tall in all aspects of his life.
Nicole and Conrad
Do we need another doomed relationship? Heck, does Conrad need to date right now? While he was smiling in this episode, it wasn't too long ago he was checked out, smoking weed, drinking, and struggling to talk about how he felt about anything or anyone. Which pushes the need to question, is it more than a girl or the relationship he has with his parents, or even Belly? Could Conrad be bipolar or have depression?
Granted, it is terrible to jump to such a conclusion, but we are in 2022, which usually means diversity in the form of people of color, sexualities, and mental health disorders.
The Summer I Turned Pretty Directory
Network(s)
Prime Video
Created or Developed By

Jenny Han

First Aired
6/16/2022

Character Guide

Not Created

Season Reviews

Not Created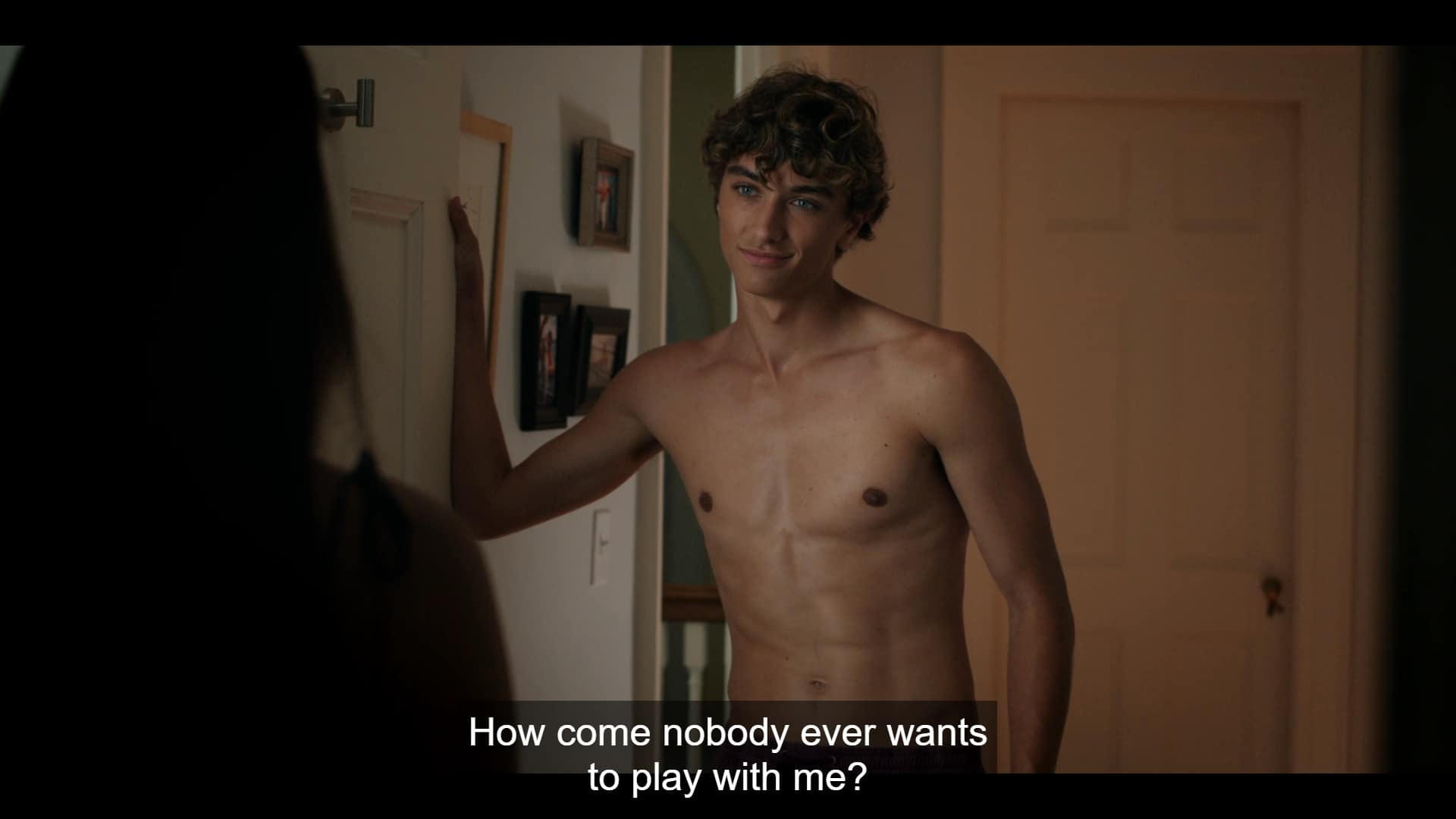 The Summer I Turned Pretty: Season 1/ Episode 5 "Summer Catch" – Recap/ Review (with Spoilers)
Overall
Leaving behind the drama of episode 3, "The Summer I Turned Pretty" settles back into the vibe of the first two episodes as Belly, and her mom seek something new, Jeremiah and Susannah something familiar, and Steven and Conrad try to navigate feelings of who and what they deserve.
Highlights
Jeremiah
Belly FINALLY Moving on From Cam and Conrad
Disputable
Nicole and Conrad
Steven and Shayla