The Queen's Gambit: Season 1/ Episode 3 "Doubled Pawns" – Recap/ Review (With Spoilers)
---
Community Rating: 0.00% (0) - No Community Ratings Submitted (Add Yours Below)
---
This post may contain affiliate links and spoilers. Please read our disclosure policy.
---
As we speed through the years and many wins of Beth, we come upon someone who has found her weakness. But is that weakness her style of play or her heart?
---
Director(s)
Scott Frank
Writer(s)
Scott Frank
Aired (Netflix)
10/23/2020
Introduced This Episode
Benny
Thomas Brodie-Sangster
This content contains pertinent spoilers.
Recap
A Proper Arrangement – Alma, Beth
With years of wins and a growing profile, Beth decides that in order to properly secure Alma's loyalty, she needs to make sure she has an incentive. While Alma wanted 10% as an agent, Beth ups it to 15%, allowing her not only to have a mother and agent but perhaps a friend. Never mind a woman who has little right to say anything about Beth's addictions because Alma's own have already taken a toll on her health.
The Boy Of My Dreams & His Roommate – Beth, DL Townes
Beth isn't like the other girls, and everyone knows it. When she goes to a party with the Apple Pi girls, she is bored and finds nothing entertaining about the latest big boy band. Heck, even when interviewed by Life Magazine, she finds the interview results focusing on her gender disappointing. Yet, when in Las Vegas, in 1966, the appearance of DL Townes is exciting!
Add in he wants to go to his room, take pictures, and they get close, and you can see Beth willing to throw away any advice Alma ever gave. However, then a man comes into DL Townes' room and ruins the mood. Perhaps leads Beth to suspect something unbecoming, and with that, the fantasy ends.
Now You Know What It Is Like To Lose & Be A Loser – Beth, Benny, Alma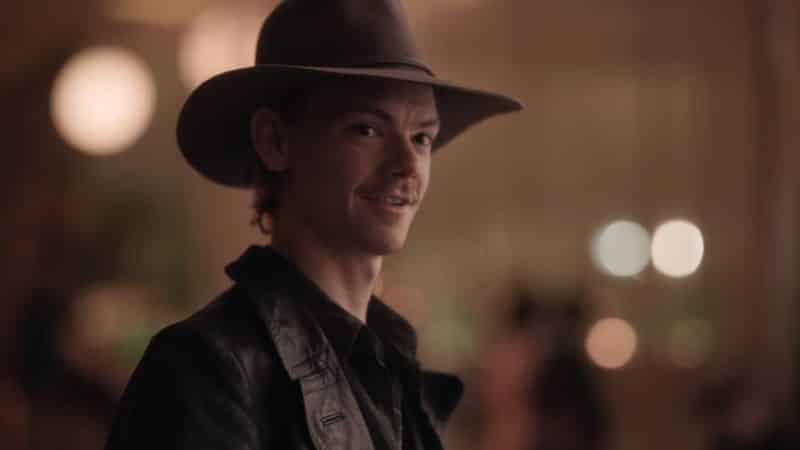 Yet, it isn't the only little-death Beth experiences. Benny, a prodigy like Beth, but older, is at the same US Open competition, and he gets in her head. Alongside that, he beats her, and this is devastating for Beth. So much that she finds herself being rude to Alma, who reminds her, as Beth sees her, Beth is now a loser too.
Leaving you to wonder, how will the formerly undefeated Beth bounce back?
Collected Quote(s) & .Gifs
I don't know why my body is so intent on sabotaging my brain when my brain is perfectly capable of sabotaging itself.
— Mrs. Wheatley
Review
Highlights
Beth's First Loss [86]
The surety, confidence, and arrogance, we've seen Beth grow into someone who thought of themselves as unstoppable and yet she lost. Granted, with some form of grace, since she didn't allow Benny to deliver a checkmate. Yet, considering Beth's pill addiction and her now picking up drinking, is this the beginning of her downfall? Or will this just inspire her to train and study harder so she can go beyond her former 1800 rank and be one of the greats?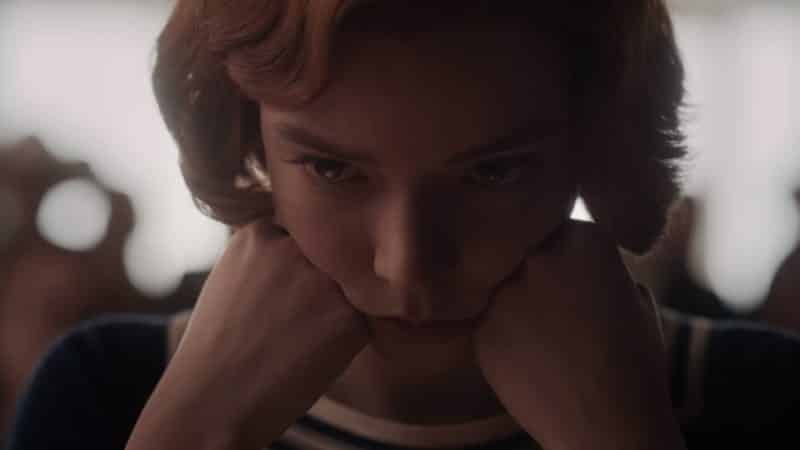 How Beth Is Clearly A Woman With Desires, But It Doesn't Rule Her Story [85]
It's always a delicate dance when women are featured in media. There is this desire to move past the typical roles which restrained women to simple roles which usually revolved around men. Yet, to be human is to desire, and even a young woman who has made chess her life wants to be someone's something.
And with the way The Queen's Gambit is playing things out, you have to appreciate that Beth's wants and needs are rarely simplistic. Any and all interest in DL Townes rests in feeling seen by him, challenged by him, and it being far more than him being cute. Despite some level of naivete, we'd even add that Beth went to Townes' room knowing the possibilities.
For as she noted in her Life interview, there is a level of control over any and all situations she desires. So with every pose, every look, there was an expectation. Yet, like with her loss to Benny, then something was presented that threw her off, and with that, you are reminded that Beth is not her potential love life but a woman in love with chess who tries to apply that game beyond the 64 square board.
[ninja_tables id="53658″]
Summary
How Beth Is Clearly A Woman With Desires, But It Doesn't Rule Her Story - 85%
Beth's First Loss - 86%
As Beth finds her first real challenge in chess and love, a new means of seeing the prodigy emerges as she exits the coming of age stage and is outright a woman.