While Susie puts her foot down with Sophie, and Rose decides, with Abe, to get the hell out of Queens, Miriam finds herself cozying up to an old friend.
---
| | |
| --- | --- |
| Network | Amazon Prime |
| Directed By | Amy Sherman-Palladino |
| Written By | Amy Sherman-Palladino |
| Air Date | 12/6/2019 |
Recap
You Gotta Put Your Foot Down: Sophie, Miriam, Susie
With Sophie getting on Susie's last nerve, Miriam questions why there is a difference between how she is treated and Sophie? Especially considering what Sophie seems to want is the same forceful manager Miriam has. So, taking note of this, when Sophie starting throwing a little fit since she thinks the director is picking on her, and is coming up with a whole bunch of excuses, she puts her foot down.
Now, mind you, she doesn't yell at Sophie like she would Miriam, but she does make it clear she needs to act like she has some sense, and tries to aide her rather than enable her. Thus changing the way their relationship works.
The Madness Needs To Come To A End: Abe, Rose, Moishe, Shirley
Abe and Rose have had it! Moishe and Shirley are a duo that can somehow work together, but as for everyone else? Who knows how they stand them. Heck, who knows how Joel didn't end up in a madhouse! Hence Abe and Rose flying to Miami to stay with Miriam during her stay down there rather than staying in Queens.
Taking Things To The Next Level: Carole, Miriam, Lenny, Joel, Mei
Joel and Mei are an item, and while he is having a good time, but not a good time, Miriam is just working, worrying about her kids, and just hanging with the crew. With that in mind, Carole decides to school her about having relationships, or sex, amongst people she is working with, and while Miriam is shocked, this information becomes useful when dealing with Lenny.
Someone she goes on a date with, but doesn't take things far enough to have sex. But, with the way she talks, it could happen, there is the possibility. It is just Miriam seemingly doesn't want to do such with him while at this point of her life or career. Which, being that Lenny is a gentleman on the show, he respects.
Review
---
Community Rating:
---
Highlights
Lenny and Miriam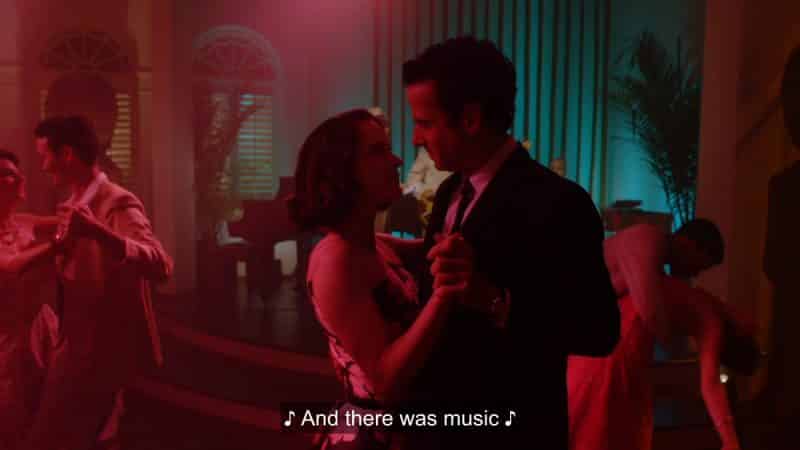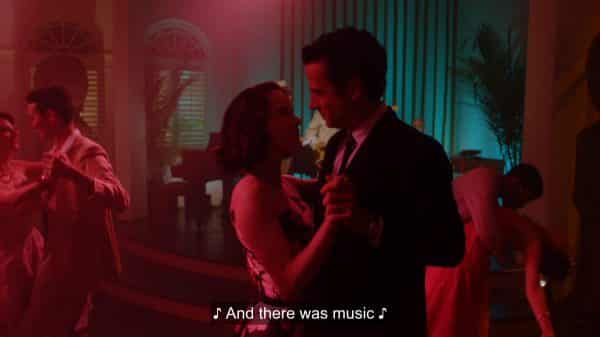 While Joel is a nice boy, Lenny and Miriam just have this rapport that is undeniable and the chemistry isn't explosive, but cackling – in terms of heat and laughter. Thus giving us this couple you want to watch, despite knowing Lenny's life is coming up to that point it should be going downhill soon. After all, he died in 1966, and that's only about 6 or years away. And while it isn't like the show is speeding through time towards the end of Lenny's life, there is the need to question if they are going to address his downfall or present us with historical fiction?
The Possibility of Less Shirley and Moishe
Abe and Rose are already characters who don't consistently seem worth the time they are given, especially this season. Shirley and Moishe, on the other hand, they take things to the next level. So even if just for an episode or two, getting freedom from them is a blessing.
Susie Putting Her Foot Down
It isn't clear how quickly Susie's business may build-up, or if it may tumble thanks to Sophie, but her rise and adapting as a manager, as Miriam adapts as a comic, is a sight to behold. One that is honestly one of the plotlines that is keeping us going, despite how long we're taking to finish this season.
[td_block_11 custom_title="The Marvelous Mrs. Maisel Directory" tag_slug="The Marvelous Mrs. Maisel" td_ajax_filter_type="td_category_ids_filter" ajax_pagination="next_prev" limit="3″ td_ajax_filter_ids="11, 4088,36471, 25″]
Lenny and Miriam - 90%
The Possibility of Less Shirley and Moishe - 88%
Susie Putting Her Foot Down - 89%
Trajectory – Plateau: While Joel and Miriam's parents remain more so liabilities than assets, everyone else is keeping this a well oiled she and keeping it going.