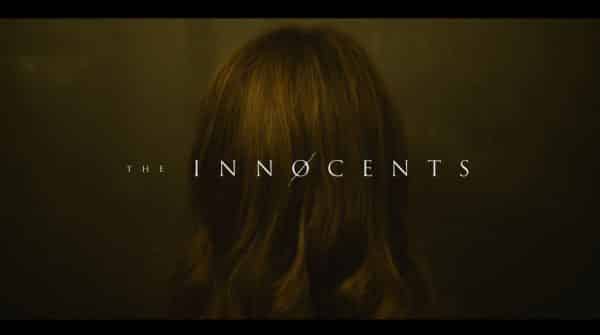 |
While June meeting Ben would seem like the high point, Kam outdoes her with a reveal of her own. Alongside this, Ryan meets a special lady.

---
Network
Netflix
Director(s)
Jamie Donoughue
Writer(s)
Corinna Faith
Air Date
8/24/2018
Noted Characters
Sam
Katie Clarkson-Hill
Back Home Again: Harry, Ryan, Christine, John, Sam
Somehow, despite being broke with no car, Harry gets home within a day and Christine couldn't be happier. Not just because, now, it seems she won't have to take care of Lewis herself, but Harry can confirm and put his own stamp on the Elena situation. Which, upon hearing his mom's theory, leaves him a bit messed up. I'm talking to the point of drinking and even swinging on John when he sees him.
But, after one drunken day, he also finds himself having a real heart to heart with Christine being absent in his life. Especially after his dad changed. To which she can only say it was because it was hard on her. Nothing more, nothing less.
Leaving the need to bring up Sam and Ryan. At this point, it seems whatever issue Ryan had with going outside no longer exist. He doesn't freak out or get an anxiety attack at all. Heck, when in the pub, with Harry, waiting for John to show up, he doesn't even get weird when the barmaid, Sam, notes she had a crush on him. Still might in fact.
Commentary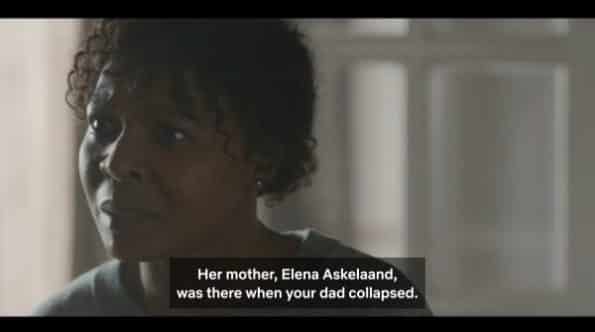 I do hope that we get to see Ryan and Sam become something. That was probably the second most interesting thing to happen this whole episode. For the Harry thing seemed like this show method of showing someone dramatic. So it just produces a bit of a yawn. Including Harry confronting John about what Elena did to his dad. However, Ryan, formerly held up in a room and scared to leave it, Ryan, him getting a girl? That is something you'd want to see.
The End of the Line: June, Steinar, Ben
When Ben meets up with Steinar, he basically is a drunken mess. He lost June, doesn't know where she is, had his phone nicked, and feels terrible. To the point it seems, to mane penance, he wants to hand over his home to Ben – yet remain partners. However, Ben rather buy the home and dissolve the partnership. So, he leaves Ben with more than enough money, in his words, to buy the home and in exchange, Steinar isn't allowed to come back.
Leaving him to pick up June who has a small chat with Ben before heading off to Bergen.
Commentary
Riddle me this: How in the hell you going to give me a check, for my family's home, and then tell me to kick rocks? I know Steinar is a certain kind of damaged but this doesn't seem like something most people would let another get away with. Especially Steinar considering how aggressive he was when trying to get June. So him letting Ben pretty much eject him from the life which gave him purpose and stability? Well, it says a lot. Either a lot about the power Ben wielded over Steinar or that Steinar feels more powerful when going after girls than possibly fighting a man. Since that situation, in my head, with the Steinar we know, would be one that would have led to fisticuffs.
You're Not The Only One: Runa, Kam, Elena, Steinar, Ben, Sigrid
Just when you thought Kam might make her exit, she doesn't. For as Runa decides to let her guard down, spend the time with Ben not around to bond with the girls, secrets come out. For Sigrid, it is that she is queer and for Runa, it is that she has a daughter – Freya. Who we have known as Kam. Yup, Kam is Runa's daughter with a dye job and she has been on the run for a long time.
Now, as to why? Well, it seems to have something to deal with Ben. Though, it could also deal with Steinar who, as he watches Ben get June without him, notices Kam and follows her home. Leading us to wonder, what could happen next and, between Steinar or Ben, could one of them be her father?
Commentary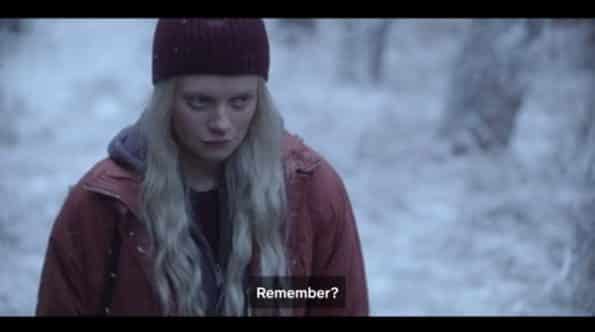 Is Kam being Runa's daughter huge? Not really. It doesn't compensate for the mundane tone of the show at all. But, it's better than nothing right? It leads to the need to put Ben under a microscope more and wonder what would lead a teenager to run away from him. Though it still doesn't answer the question of how Kam ended up with such a nice home as a teenaged runaway. But, like how the hell Harry got back home, I guess some things just won't be answered.
Question(s) Left Unanswered
So, considering Elena said that she never loved John and just chose him as safe, and talks as if he isn't the father to her kids, who is he then?
Can you imagine if Elena and Lewis probably had a thing?
Why did June ask if Deborah is okay, which she is, and not also check on Lil? We know Lil woke up but whether she is better is a whole other question.
Highlights
It has to be mentioned once: The music on this show is rather good.
On The Fence
While little things like Ryan having a girl who likes him and Kam's past being revealed are cool, this show really doesn't contain much of a pop. There doesn't seem to be any hook present and we're damn near at the end of the first season. So that is quite worrisome.
Follow Wherever I Look on Twitter, Like us on Facebook and Subscribe to the YouTube Channel.
---
The Innocents - Episode List

Season/ Episode
Synopsis

The Innocents comes to an end with a conclusion which is geared to get people clamoring for a season 2 – even if it barely gave you reason to make it to the season finale.

Harry and John make it to Sanctum and it is there that we learn the truth behind Elena and the night which caused five people, including Lewis, to become shells.

| | |
| --- | --- |
| Director(s) | Farren Blackburn |
| Writer(s) | Hania Elkington |
| Air Date | 8/24/2018 |

While June meeting Ben would seem like the high point, Kam outdoes her with a reveal of her own. Alongside this, Ryan meets a special lady.

Director(s)
Jamie Donoughue
Writer(s)
Corinna Faith
Air Date
8/24/2018
Noted Characters
Sam
Katie Clarkson-Hill

Season 1/ Episode 5 "Passionate Amateur"

We're introduced to Kam this episode. Someone who may not fit the profile of a villain, but certainly has ill intentions.

Director(s)
Jamie Donoughue
Writer(s)
Simon Duric, Hania Elkington, Stacey Gregg
Air Date
8/24/2018
Characters Introduced
Kam
Abigail Hardingham

As Runa goes off the rails, and June decides to maybe stay become she shifts, a threat is beginning to loom in the distance.

Director(s)
Farren Blackburn
Writer(s)
Hania Elkington
Air Date
8/24/2018
Characters Introduced
Deborah
Clare Calbraith
Andrew
Andrew Koji

As June and Harry make a new friend in a local drug dealer name Shane, Elena continues to struggle and Lewis' past is tiptoed towards.

Director(s)
Farren Blackburn
Writer(s)
Hania Elkington
Air Date
8/24/2018
Characters Introduced
Shane
Andrew Lee Potts
Lil
Sabrina Bartlett

As your love for June and Harry grows, your dislike for their parents will a little bit too. Even as you understand why they did what they did.

Director(s)
Farren Blackburn
Writer(s)
Simon Duric
Air Date
8/24/2018
Actors Introduced
Alf
Trond Fausa
Sigrid
Lise Risom Olsen
Christine
Nadine Marshall
Dean
Nick Preston
Doug
Jason Done

The Innocents begins with you asking a whole lot of questions, with just enough intrigue to continue onto the next episode.

Creator

Simon Duric

Hania Elkington

Director(s)
Farren Blackburn
Writer(s)
Hania Elkington
Air Date
8/24/2018
Genre(s)
Romance, Sci-Fi, Mystery
 
 
Noted Actors
June
Sorcha Groundsell
John
Sam Hazeldine
Harry
Percelle Ascott
Lewis
Philip Wright
Ryan
Arthur Hughes
Steinar
Jóhannes Haukur Jóhannesson
Ben
Guy Pearce
Runa
Ingunn Beate Øyen
Elena
Laura Birn
---
---
Subscribe to Blog via Email
You Can Find The Podcast On All Major Platforms