The Good Doctor: Season 6/ Episode 3 – Recap/ Review (with Spoilers)
Dr. Lim continues to seek validation that Shaun did something wrong, as we meet two patients, a mental professional and one who has a mental illness.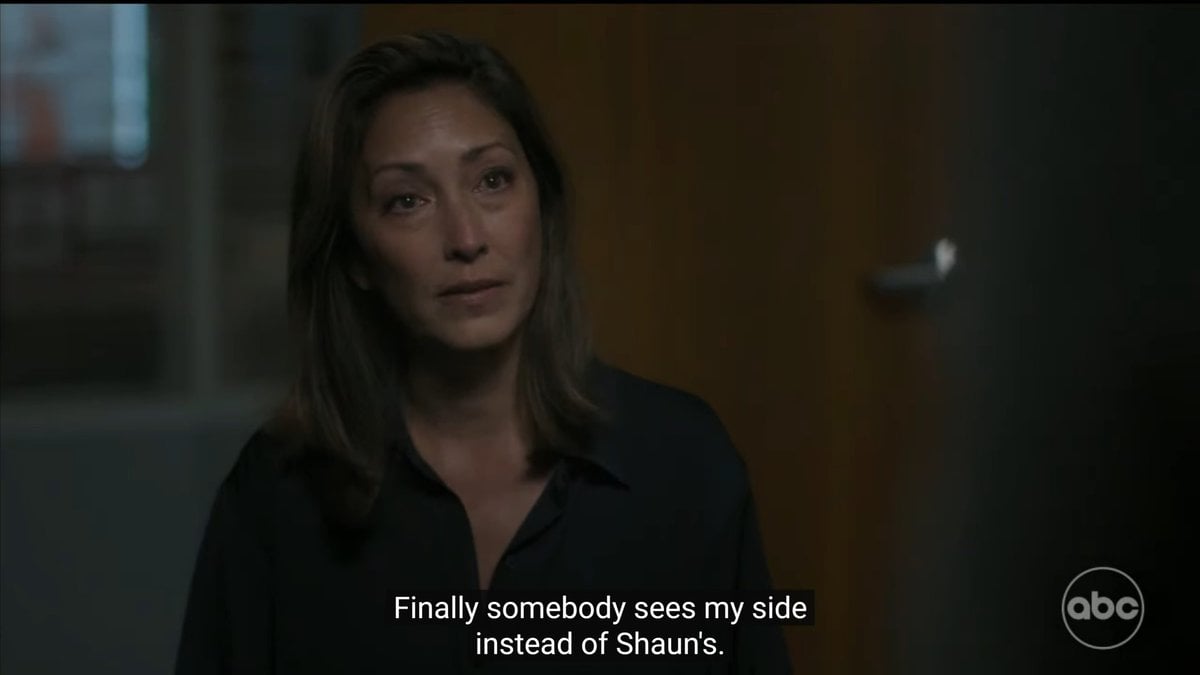 Dr. Lim continues to seek validation that Shaun did something wrong, as we meet two patients, a mental professional and one who has a mental illness.
Aired (ABC)
10/17/2022
Episode Title
A Big Sign
Director(s)
Rebecca Moline
Writer(s)
Liz Friedman, Jessica Grasl
Introduced This Episode
Cady
Ally Ioannides
Moira
Krista Bridges
Paul
Michael Shanks
Julianne
April Grace
This content contains pertinent spoilers. Also, images and text in this post may contain affiliate links which, if a purchase is made from those sites, we may earn money or products from the company.
Recap
Parenting Is A Series Of Tough Calls – Cady, Moira, Paul, Danica, Alex
A patient comes into the hospital and starts claiming the adults with them aren't their parents. It's odd and raises red flags, but the patient, Cady, we're told by their mother, Moira, is bipolar. On top of that, their stepdad, Paul, says they were on their way to a mental health treatment location before Cady jumped out of the car. So, this makes for an interesting case for Alex.
But, it is with Danica deciding not to follow procedure when dealing with someone with suicidal ideation that causes issues. Her loosening Cady's straps, put on so Cady can't be of any harm to herself, leads to Cady escaping. But thankfully, she is found, and while it leads to a diagnosis that could change Cady's life, it isn't lost on anyone that Danica has a distaste for authority.
However, her consoling Moira, when faces with various medical decisions, gives her a positive worth noting, since she brings up her parents having to make a tough decision. One that led to Danica losing part of her leg but keeping her life. So, Moira decides to have fluid drained from her daughter's head, and with that, Cady no longer treats her parents like strangers but lovingly embraces them.
Wet Cement – Julianne, Lea, Shaun, Dr. Glassman, Dr. Andrews, Dr. Lim, Alex
With renowned couples therapist Julianne being a patient, Shaun finds himself listening and taking mental notes, which lead to his usual array of questions. Most of which aren't directed at Julianne but at his co-workers, especially those with failed marriages.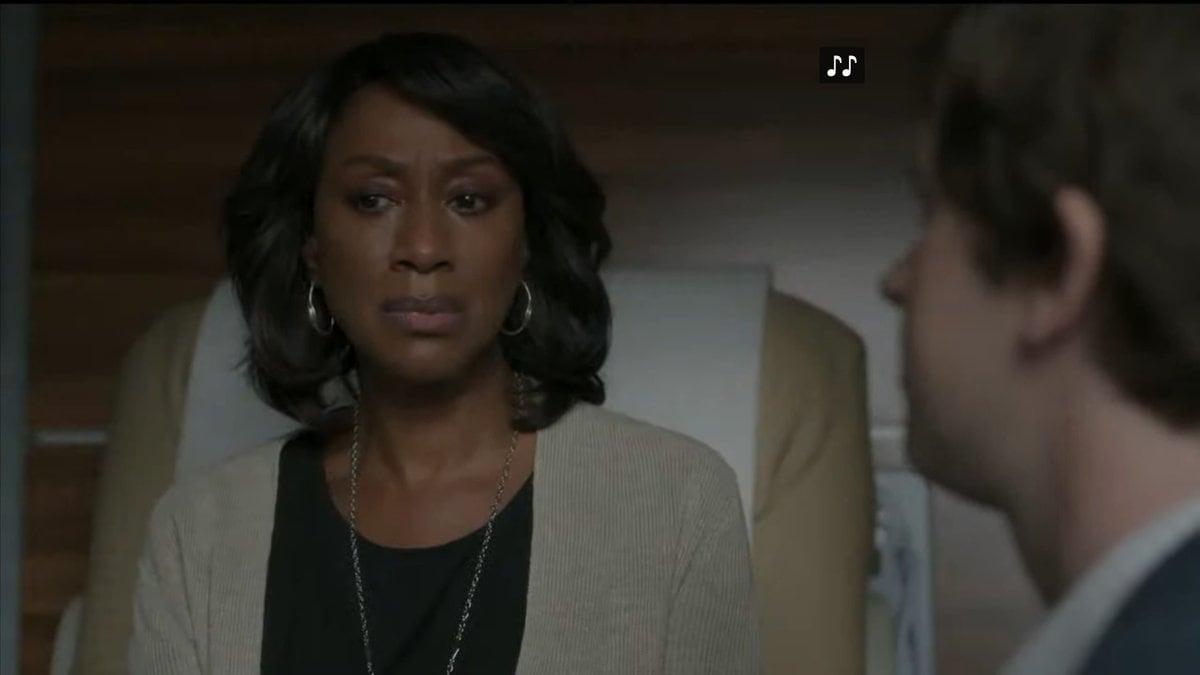 Now, while Dr. Glassman, Andrews, and Alex are willing to answer these personal and probing questions, Dr. Lim draws a line. So, Shaun cannot get a woman's perspective. But in time, he realizes, through Julianne, that he needs to be more encouraging than critical because it is slowly but surely eroding his relationship with Lea. And all of this is realized before Julianne dies on the operating table.
I Just Wanted Someone To Side With Me – Dr. Lim, Dr. Andrews, Dr. Glassman, Shaun
Dr. Lim is not willing to forgive and forget when it comes to Shaun's surgery saving her life but making her a wheelchair user. So, she asks for the investigatory files from Dr. Andrews, multiple times confronts Dr. Glassman, and when he confers that maybe things aren't so inconclusive, that is all she needs to hear.
Now, because of the results, she can't sue, and she doesn't wish to be petty. However, it does lead to her drawing a line in the sand regarding Shaun. Specifically, him talking to her about anything that isn't medical related.
Things To Note
Question(s) Left Unanswered
I can't be the only one who thought Cady was kidnapped, right?
Considering Julianne was Morgan's patient, why wasn't she hovering like she usually does?
What Could Happen Next
Danica's distaste for authority becoming a bigger and bigger issue
Lim and Shaun doing a surgery together, and him being unable to adjust to her needs
Jordan asking out Daniel
Review
---
Community Rating:
---
Highlights
Dr. Lim Drawing Boundaries With Shaun
It isn't often Shaun is told no or given a boundary he is explicitly told not to cross. As shown by his impromptu meeting to poll the divorced, he has been enabled to ask almost anything, with few making it clear he isn't supposed to. The only recent exception is asking about Danica's leg.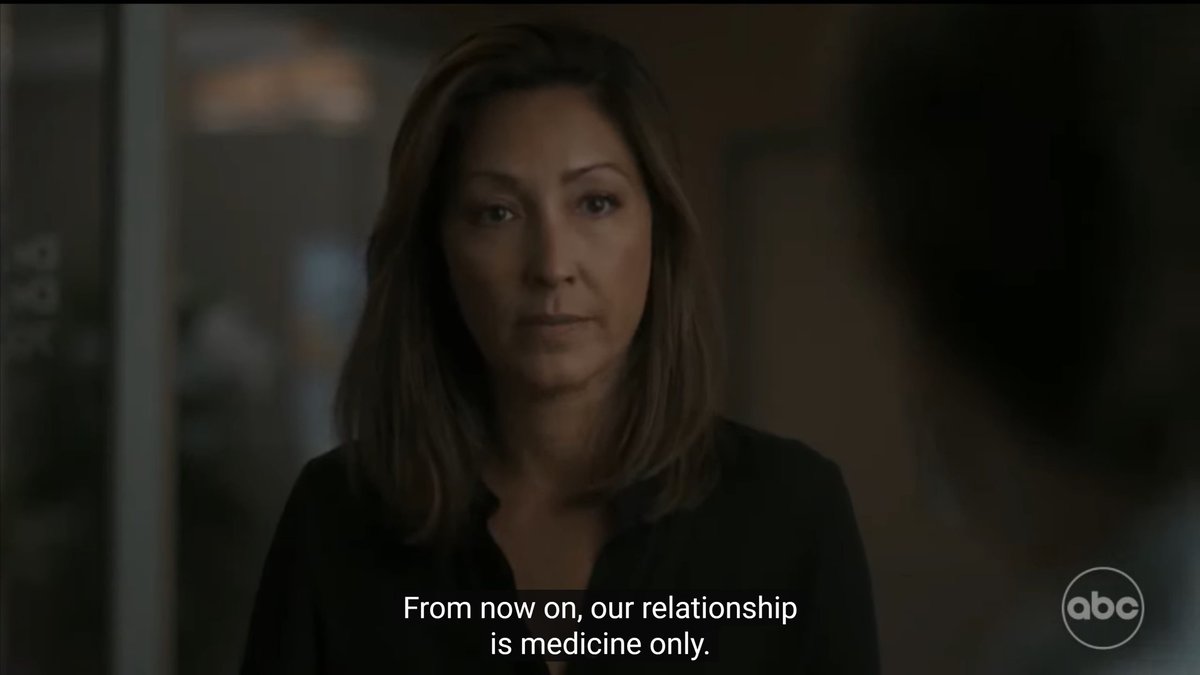 So with Dr. Lim drawing a boundary, it should be interesting to see how Shaun reacts to that since Dr. Lim may not have been one of his main people to go to for advice, but she did offer good advice in the past. Add in she can provide a woman's perspective that differs from Morgan, Jordan, and likely Danica greatly, it is a notable loss. But, what is really going to be interesting is seeing if Dr. Lim not only limits her direct personal conversations with Shaun but also around him – making it clearer than ever there is animosity, as Asher noted.
Shaun's Criticism With Lea Being Addressed
While Shaun loves Lea, there is no question he is a very critical partner. If it isn't a pet peeve, it is something he has used research to back up his opinion in order to find ways to show she is wrong. This is noted by multiple people, and like Dr. Lim drawing a boundary, it is hard to not think, "Finally" regarding Shaun being forced to reflect on some of the things he does.
For while we can never forget Shaun has ASD, which makes him think and see things differently, there is always the need to ask when does the influence of ASD end and the potential of Shaun having negative traits begin?
On The Fence
The Approach Used For Danica and Daniel
The development of Danica and Daniel remains a bit rough. Daniel is just touted to be a heartthrob who checks off all of Jordan's boxes. Then with Danica, while you have to appreciate her being a veteran, someone who furthers the idea nothing should stop you from pursuing your dreams, including working in medicine, she is dull. She has potential on paper, but her delivery just doesn't give what the character, or show, needs.
[ninja_tables id="46813″]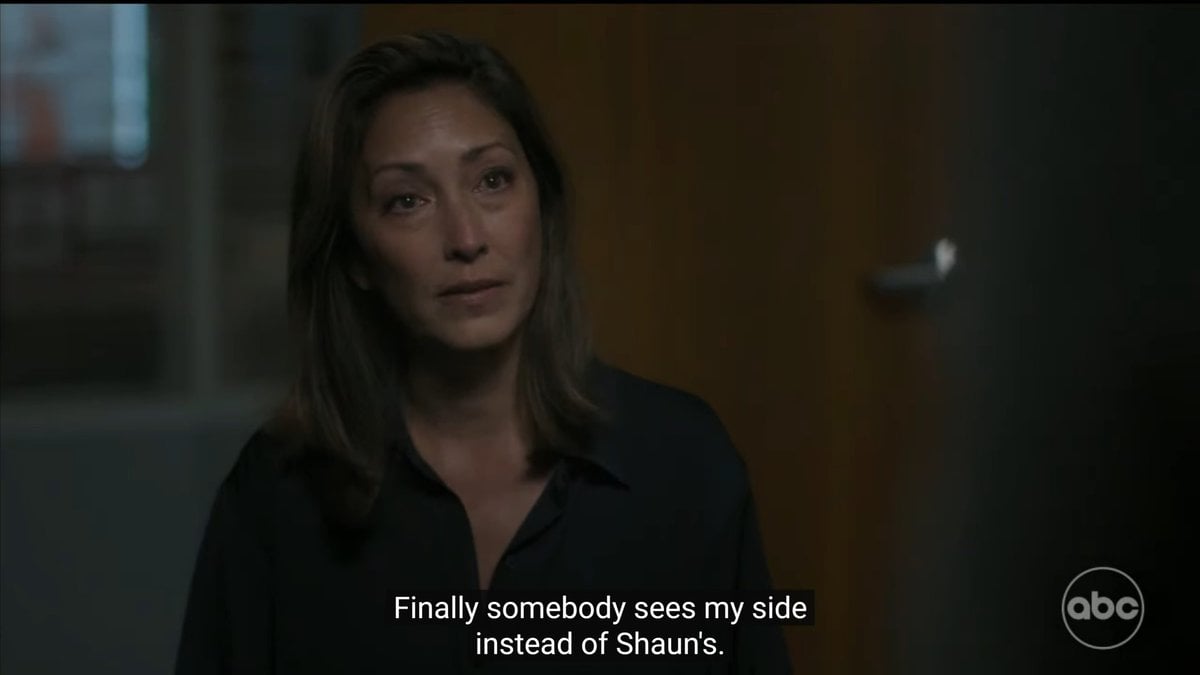 The Good Doctor: Season 6/ Episode 3 – Recap/ Review (with Spoilers)
Overall
The newbies aren't necessarily earning their keep, but there is no denying the diverse depiction of what doctors can look like, and Dr. Lim holding Shaun to the fire doesn't compensate.
Highlights
Shaun's Criticism With Lea Being Addressed
Dr. Lim Drawing Boundaries With Shaun
Disputable
The Approach Used For Danica and Daniel
---
Follow, Like, and Subscribe
Community Rating: 0.00% (0) - No Community Ratings Submitted (Add Yours Below)