The Good Doctor: Season 5/ Episode 2 "Piece of Cake" – Recap/ Review (with Spoilers)
It's a new era on The Good Doctor, and the shake-ups we see may keep this show from becoming stale.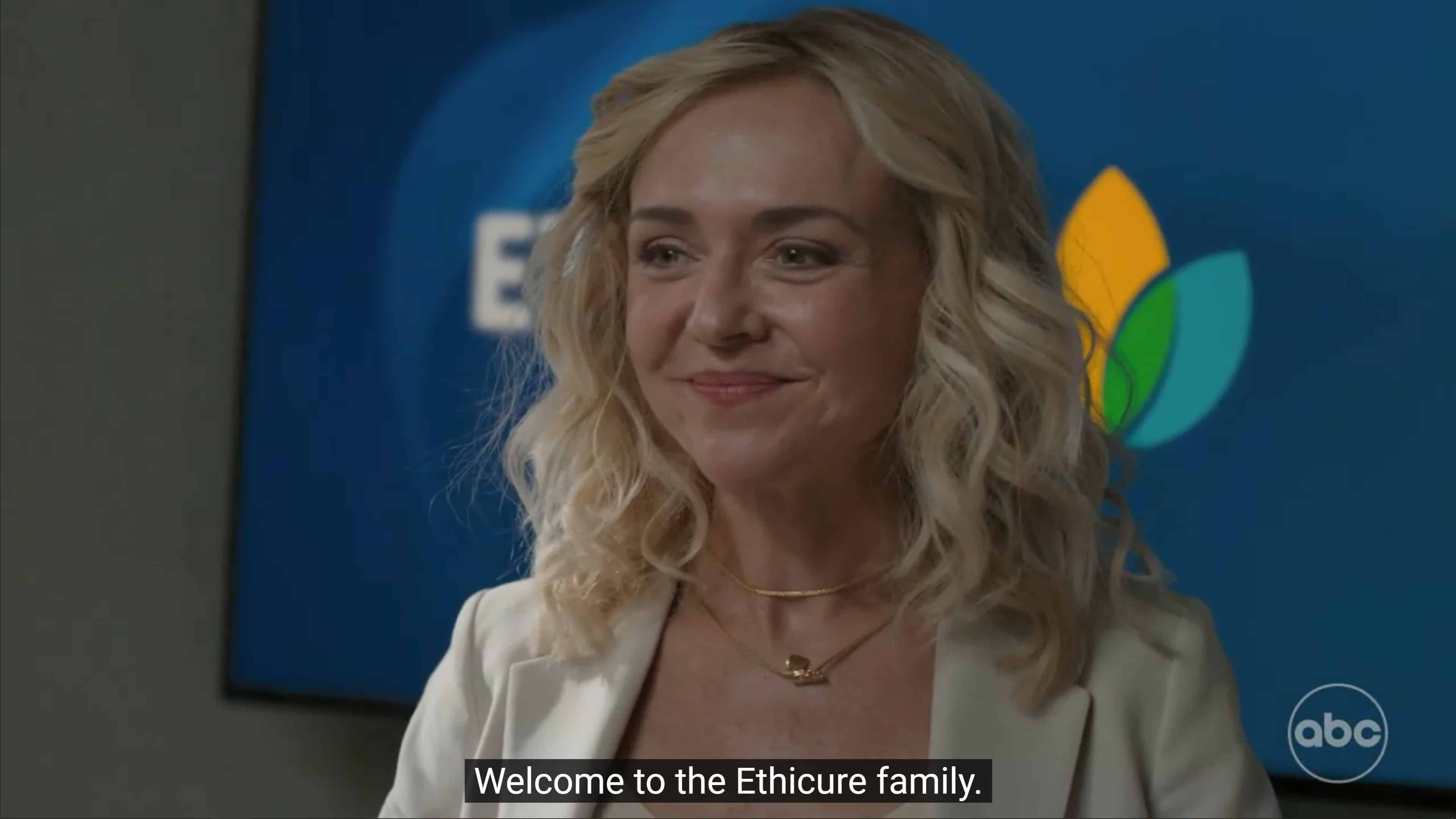 It's a new era on The Good Doctor, and the shake-ups we see may keep this show from becoming stale.
---
| | |
| --- | --- |
| Aired | 10/4/2021 |
| Network | ABC |
| Directed By | Tim Southam |
| Written By | Tracy Taylor, David Hoselton |
Newly Noted
Characters
Abby (Lyndon Smith)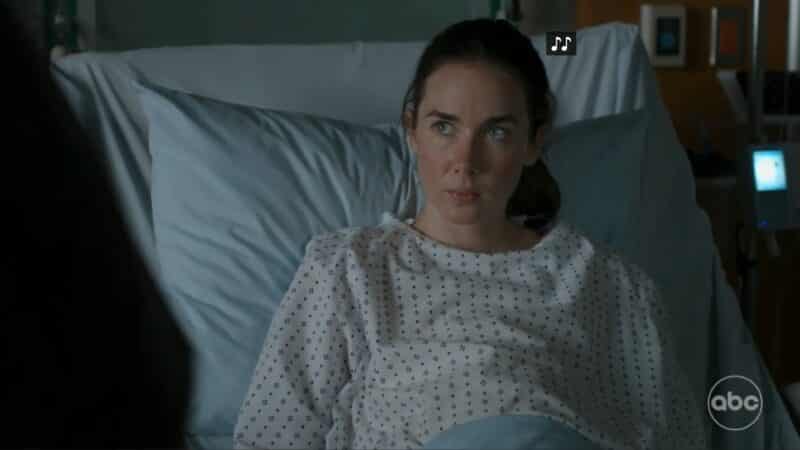 Abby is a mother soon to give birth to her second child, who has a reputation that has led many to believe she killed her first child by giving them antifreeze. However, Dr. Park doesn't believe this is true and seeks every way possible to prove Abby's innocence, despite no one thinking she deserves kindness, mercy, or the chance to prove she is a victim.
Madeline (Blessing Adedijo)
A track star who plans to go to a state competition that is potentially put on hold with the discovery that she has stage 4 malignant melanoma and only a year to live.
Esther (Constance Ejuma)
Esther is Madeline's estranged mother who gave her up when she was a child since Esther was going to be deported back to Cameroon and wanted her daughter to have a good life in America.
Groups & Organizations
Ethicure Medical: Salen's company that has taken over San Jose Saint Bonaventure.
Recap
What Will It Take To Get You On Board? – Salen, Dr. Glassman
Dr. Glassman doesn't like Salen, Ethicure, or the changes being made. So, he is ready to resign. However, Salen recognizes the damage that can do, so she is willing to negotiate. But, the problem is, Dr. Glassman can't be bought with stock options, money, or even a bigger office, so she has to double the budget of Glassman's clinic. Which doesn't even buy her Dr. Glassman's glowing support, but more so his obedience and silence.
That Soft Spot Needs To Be Monitored Closely – Dr. Lim, Alex, Morgan, Mateo, Dr. Andrews, Abby, Madeline, Esther, Salen
Despite Alex being a parent and former cop, when a young woman, Abby, comes to the hospital to give birth, he dotes on her. Mind you, she is bound for prison due to killing her first child, per her trial, so Alex having a soft spot for her is weird. Though, maybe it was just to be the opposite of Morgan who sees Abby as a child killer? Well, baby killer, to be specific.
But what perhaps really kicks things into gear is Salen revealing, after Abby has given birth, she will not get 48 hours to recuperate but is to be discharged as soon as possible. This leads Alex to delay things and try to prove Abby isn't the monster everyone thinks she is, which is done by Morgan learning that Abby's babies get sick, and the first one died due to how they process her breast milk. So, thanks to Alex, she gets vindicated.
Following Alex and Morgan are Mateo and Dr. Andrews, who share a patient, Madeline, a 1st generation American whose mother, Esther, is from Cameroon and who had to give her up when she was getting deported. Because of this, their relationship is strained to the point Madeline calls her mother by her first name. But, between Mateo and Jordan, they get Madeline to turn around and not only be respectful but let her mother in, albeit slowly.
Not All Change Is Good – Shaun, Lea, Salen
Initially, Lea wasn't fond of Salen and Ethicure's arrival, and Shaun was happy about it. For Lea, she didn't like the new tech system they wanted to be implemented, and Shaun liked how things were increasingly data-driven. However, their perspectives flip as Lea speaks to Salen and gets to modify their program, if not build a whole new one for the hospital. As for Shaun? The changes to the hand soap and means of drying their hands, as well as the scrubs doctors are expected to wear? That and planning the wedding overloads him a bit and makes it seem that adjusting to these changes might be a challenge.
Things To Note | Question(s) Left Unanswered
Things To Note
Character Update – Salen: She is neuroatypical with ADHD and has two doctorates. One of her doctorates is in neurotech and the other data science.
Character Update – Lea: She has 4 years of programming experience and graduated from the University of Pittsburgh in 3 years
What Could Happen Next
As we saw with Dr. Melendez, I think Dr. Lim dating where she works is going to cause a multitude of issues.
Glassman is still going to resign, this will just delay him doing so.
While Salen will try to be understanding, I think Shaun is going to create situations where she feels like he is overstepping and someone will have to go to bat for him, as when he is given new supervisors in the past.
Collected Quote(s) & .Gifs
It's only cheating if the rules have merit.
— Asher
Review
---
Community Rating:
---
Highlights
Salen
Everything about Salen revitalizes The Good Doctor. Her company creates a reminder that doctors, hospitals, they are part of an industry that is about profit and efficiency. That and how the American medical system is less about you getting better and more so about you being functional enough to get back into keeping the economy going – no matter how friendly the service.
Then, as an individual, I like that Salen is balanced. Yes, she clearly rubs some people the wrong way and will continue to do so, but it seems she does so for the best of the hospital, the patients, and even the staff. Which, since Dr. Glassman and Dr. Lim haven't really leaned too heavily towards what it takes to run a hospital, it brings back what was lost after season one.
Also, can I just say I love how she interacts with people? Her interaction with Lea was especially a standout. This is because Salen is the newest character to pull Lea from Shaun's orbit and make her more of an individual. Especially in the form of Salen pushing Lea to be a better advocate for herself and the potential ramifications that could come of that. Add in how she negotiated with Dr. Glassman, her decision behind how Mateo should be handled, considering he is dating Dr. Lim, and you can see one of the best new characters on the show since Morgan was added long ago.
Jordan and Asher's Dynamic
I feel like Jordan and Asher have one of the best dynamics going right now. It's comical, sweet, there is a bit of competition between them, but it is friendly. Add in they have chemistry, but because Asher is queer, you know the relationship isn't going to turn romantic, it makes them feel like one of the few solid duos on the show. The kind that may have drama if the show ever does decide to note they can't keep this many residents, but until then? It seems like they are a melding of the best relationships we've seen on the show from Claire and Shaun, Claire and Morgan, Dr. Melendez and Dr. Lim, and maybe even Dr. Lim and Dr. Andrews.
[ninja_tables id="46813″]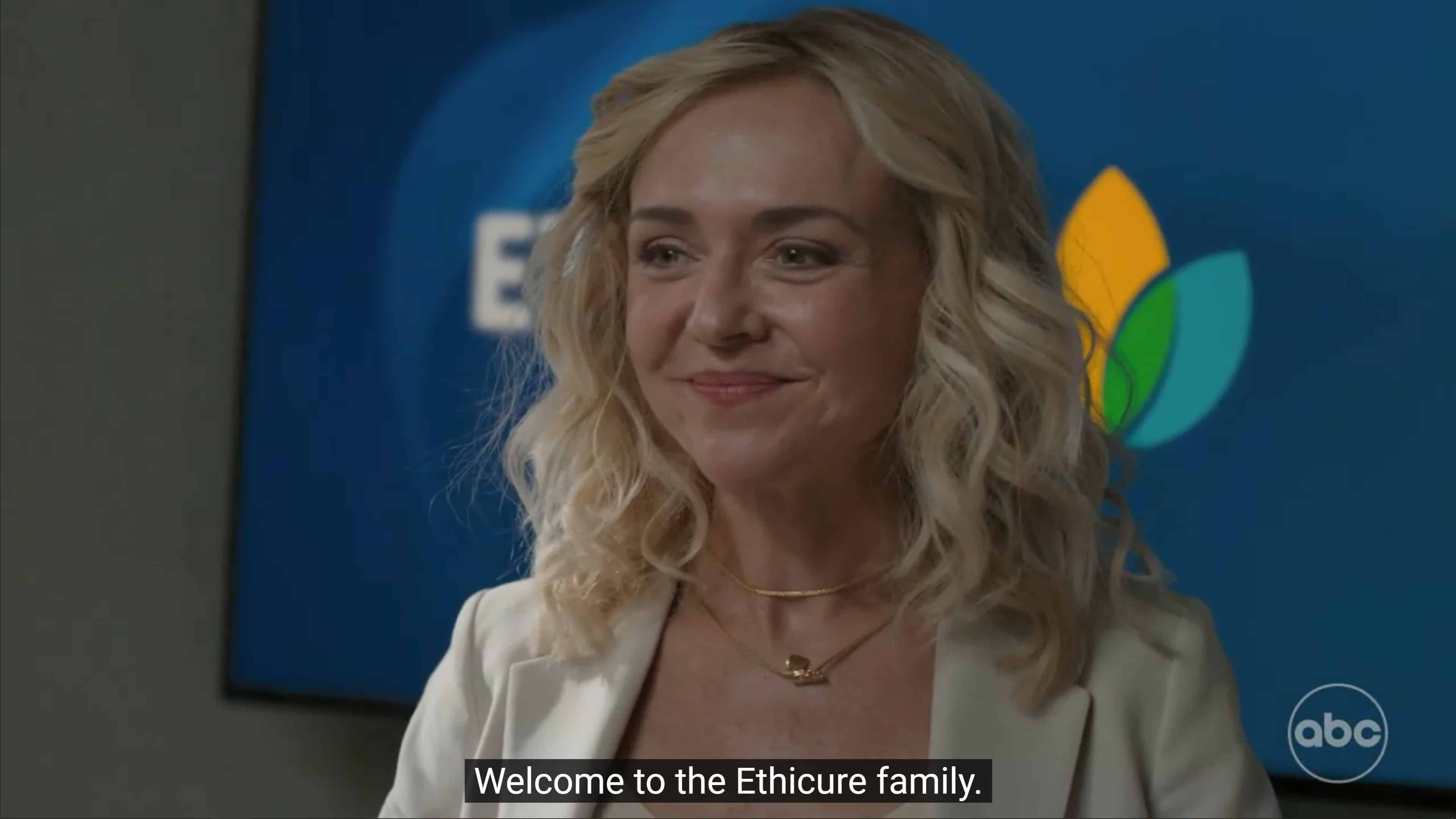 The Good Doctor: Season 5/ Episode 2 "Piece of Cake" – Recap/ Review (with Spoilers)
Trajectory: Climbing
While Mateo and Dr. Lim seem like a rehash of her past relationships, and there being the same day in and day out drama for many relationships, Salen provides a much-needed boost to The Good Doctor by forcing everyone out of their comfort zones without being antagonistic.
Highlights
Salen
Jordan and Asher's Dynamic
---
Follow, Like, and Subscribe
Community Rating: 0.00% (0) - No Community Ratings Submitted (Add Yours Below)