The Good Doctor: Season 5/ Episode 17 "The Lea Show" – Recap/ Review
Shaun and Lea feel the pressure of being put on a pedestal as Clare tries to decide if Dr. Lim should remain on one in her mind.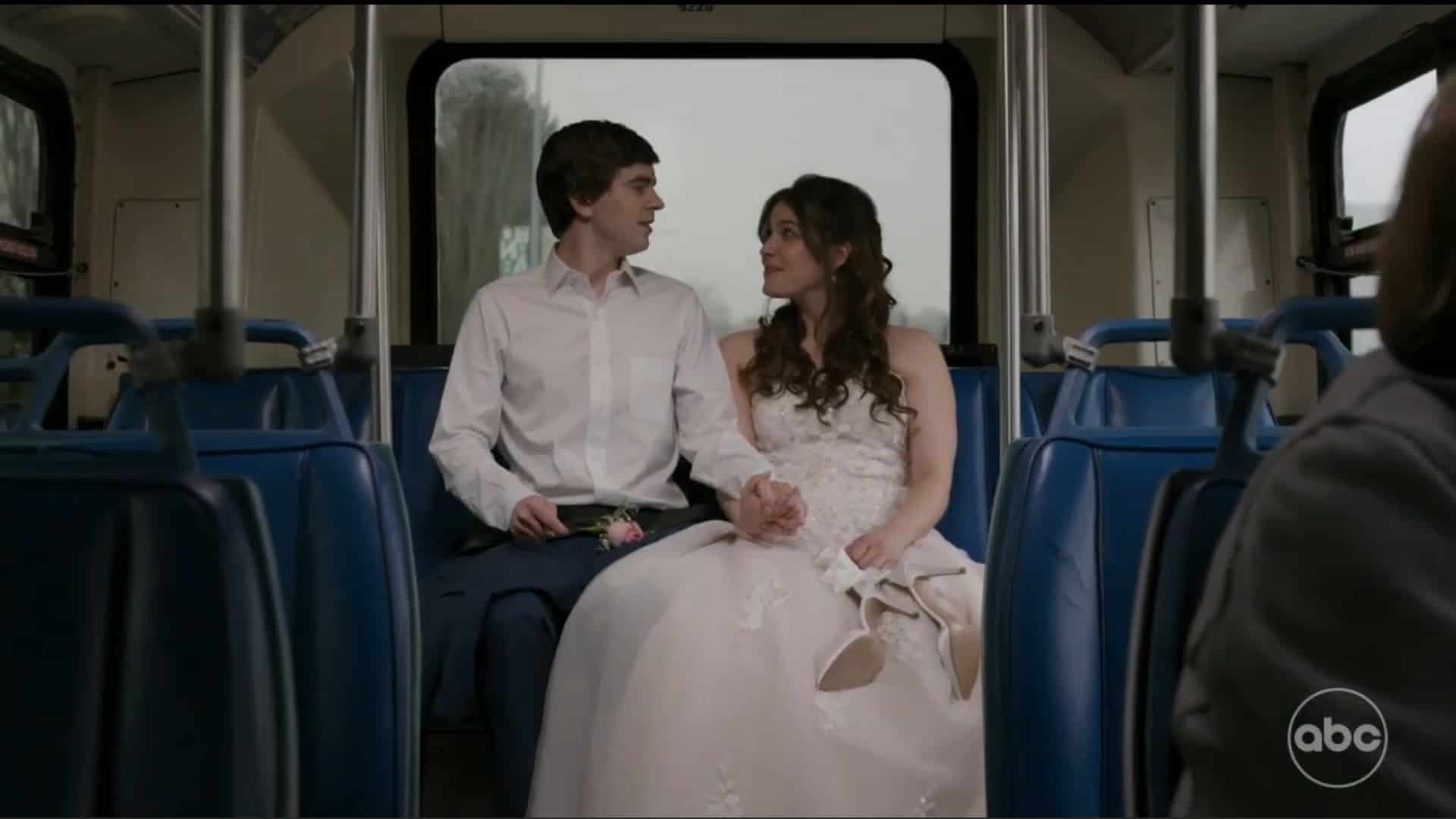 Shaun and Lea feel the pressure of being put on a pedestal as Clare tries to decide if Dr. Lim should remain on one in her mind.
---
Aired (ABC)
5/9/2022
Directed By
Steven DePaul
Written By
David Hoselton, David Renaud
Introduced This Episode
Lucho
Julian Rangel
This content contains pertinent spoilers.
Recap
Old Face And Same Old Problems – Clare, Dr. Lim, Alex, Morgan, Shaun, Lea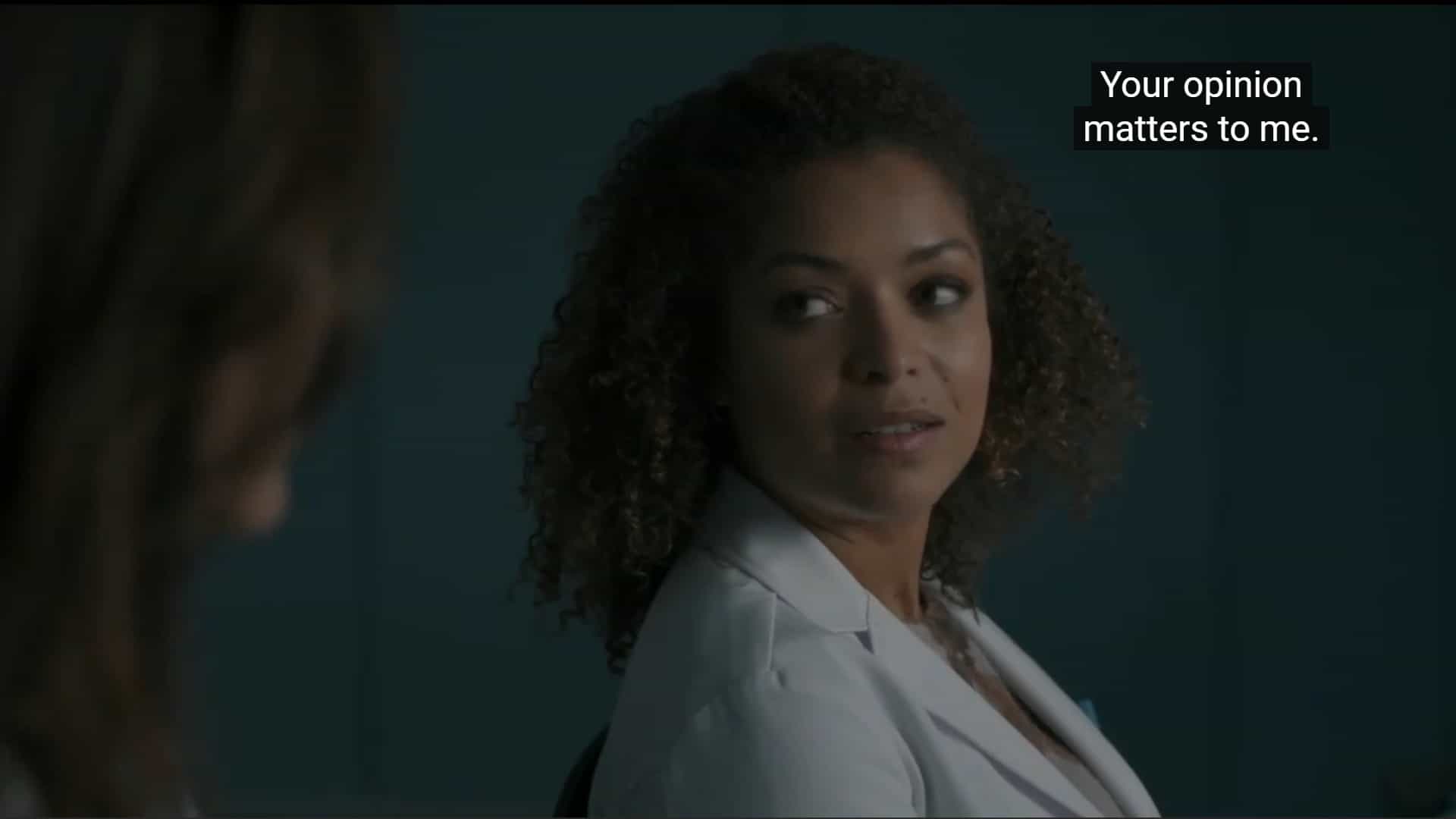 Clare's return is a joyous thing, but she hasn't just come for Shaun and Lea's wedding but also because she has a patient that needs help and wants Dr. Lim's advice. Focusing on the advice, Clare has gained quite a reputation in the last year, and thanks to that, she is being offered a chief of surgery position, but she wants Dr. Lim's opinion on it.
So, what does she think? That Clare might be a bit too soft-hearted for the hard decisions involved with the position. This causes great offense and leads to some friction between the two. This includes Clare noting that she admired Dr. Lim at one time, but she isn't so sure if she does anymore.
As for how Alex and Morgan factor in? Well, similar to Shaun and Lea, they are dealing with issues of things that aren't being said. Lea and Shaun are torn between how they should look for others vs. what's comfortable for them, and Alex and Morgan are bickering over a wedding present. Because whenever there is a chance to fight over something menial, both salivate at the opportunity.
There Is More Than One Way To Do It – Dr. Lim. Clare, Lucho, Nurse Villanueva, Shaun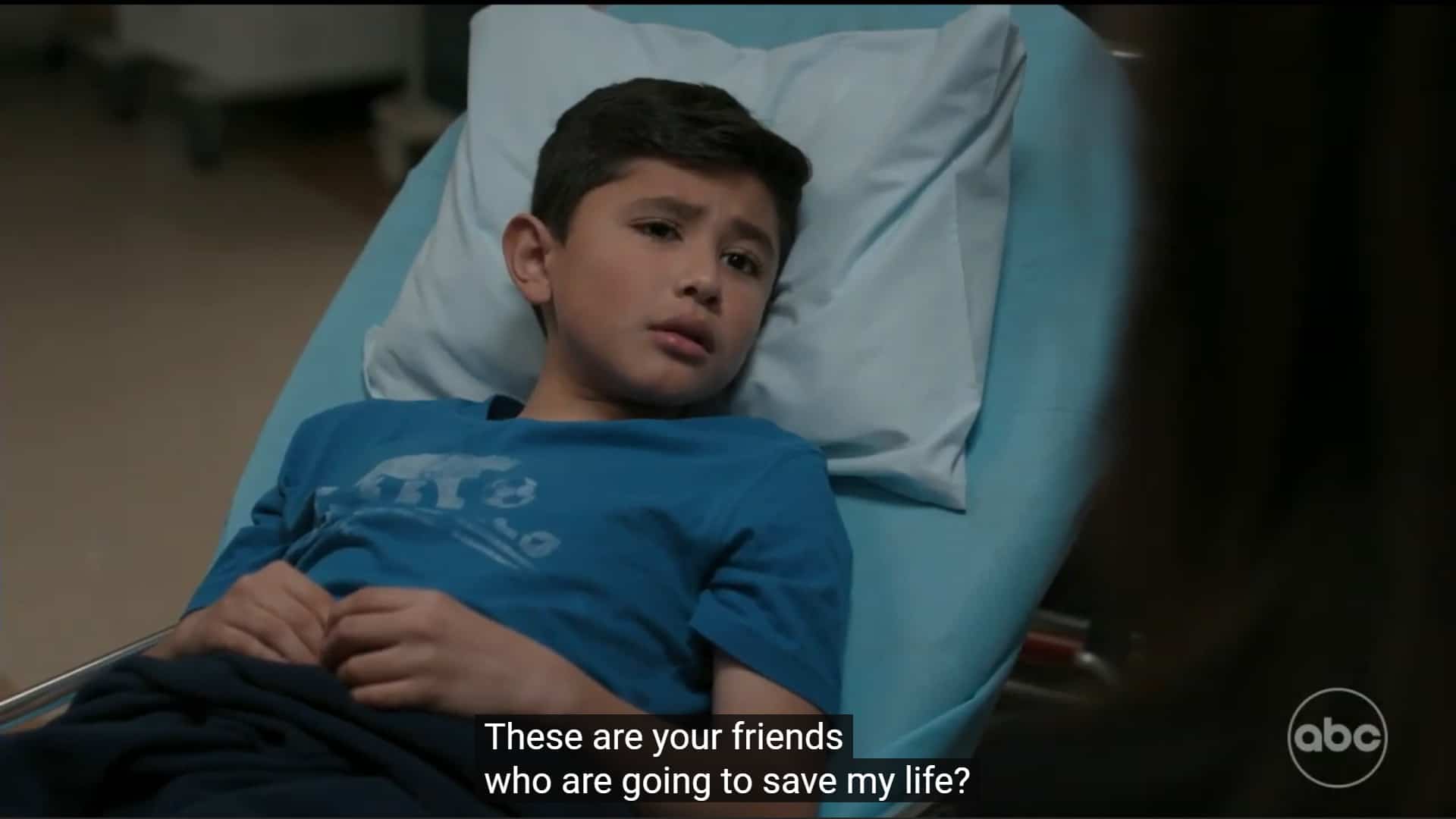 Dr. Lim and Clare find themselves dealing with a new work dynamic as Clare takes the lead over the three-part surgical procedures for her patient Lucho, a sweet kid seemingly not even a teenager yet. Dr. Lim, and many others, focus on what would be a successful surgery while Clare focuses on quality of life, such as Lucho being able to play soccer (futbol) again. For with her knowing the boy well, since he is from Guatemala, where she works, she has in mind what the best end result would be for him.
This leads to some clashing and Lucho nearly dying, but Shaun always comes up with a last-minute idea that saves the day. And through the process, you see Dr. Lim respect Clare for owning up to her mistakes, making unpopular decisions, and holding her own.
And in a way, Clare's trajectory and how she plans to be a Chief of Surgery inspires Dr. Lim to take a kinder approach with Nurse Villanueva. Rather than bench Villanueva, continue to write her up, and just go through the process needed to fire her, Villanueva surprises her by quitting. Luckily though, Dr. Lim harnesses that same family spirit she used against Salen to take on Villanueva's troubles. Thus, she decides that if Villanueva isn't strong enough to leave her abusive partner on her own, she'll take her in, and they'll work through it together.
We Gotta Be Us – Sophie, Shaun, Lea, Dr. Glassman
Thanks to Sophie, Shaun and Lea's wedding has become a wedding for other people. Lea sees them as a sign that atypical and neurotypical people can be together, and their wedding needs to be perfect for the sake of representation. Shaun has the belief it needs to be perfect for Dr. Glassman made it seem that his lack of compromise or giving in is why he is twice divorced.
So both try to live up to a rather uncomfortable standard, and it isn't until within an hour of the wedding Lea calls it off, for she knows Shaun won't. Thus leading to Sophie being told the wedding isn't happening and, strangely, despite being flown in first class, not seeing how Lea's parents, or her sibling, feel about the last-minute cancellation.
Things To Note
It has been two years since Dr. Glassman and Debbie got married
Question(s) Left Unanswered
So is Sophie still sticking around, or is she out?
I'm not the only one who thought Sophie would bring Shaun's mom to the wedding, right?
Who were the 48 people on Lea's side coming to the wedding?
Shouldn't Clare have had some form of permission from Lucho's mom to do all of these life or death surgeries?
Who thought taking Shaun to a strip club would be a good idea?
Considering how often Jordan talks about putting her career first, could she afford to take a day off to do wedding stuff?
Who works in IT with Lea?
Considering it is his hospital, shouldn't Dr. Andrews have been a more prominent voice in Lucho's surgical procedures?
What Could Happen Next
Nurse Villanueva's boyfriend pops up
Shaun and Lea do something small for a wedding
Review
---
Community Rating:
---
Highlights
So Many Nurses Talking In One Episode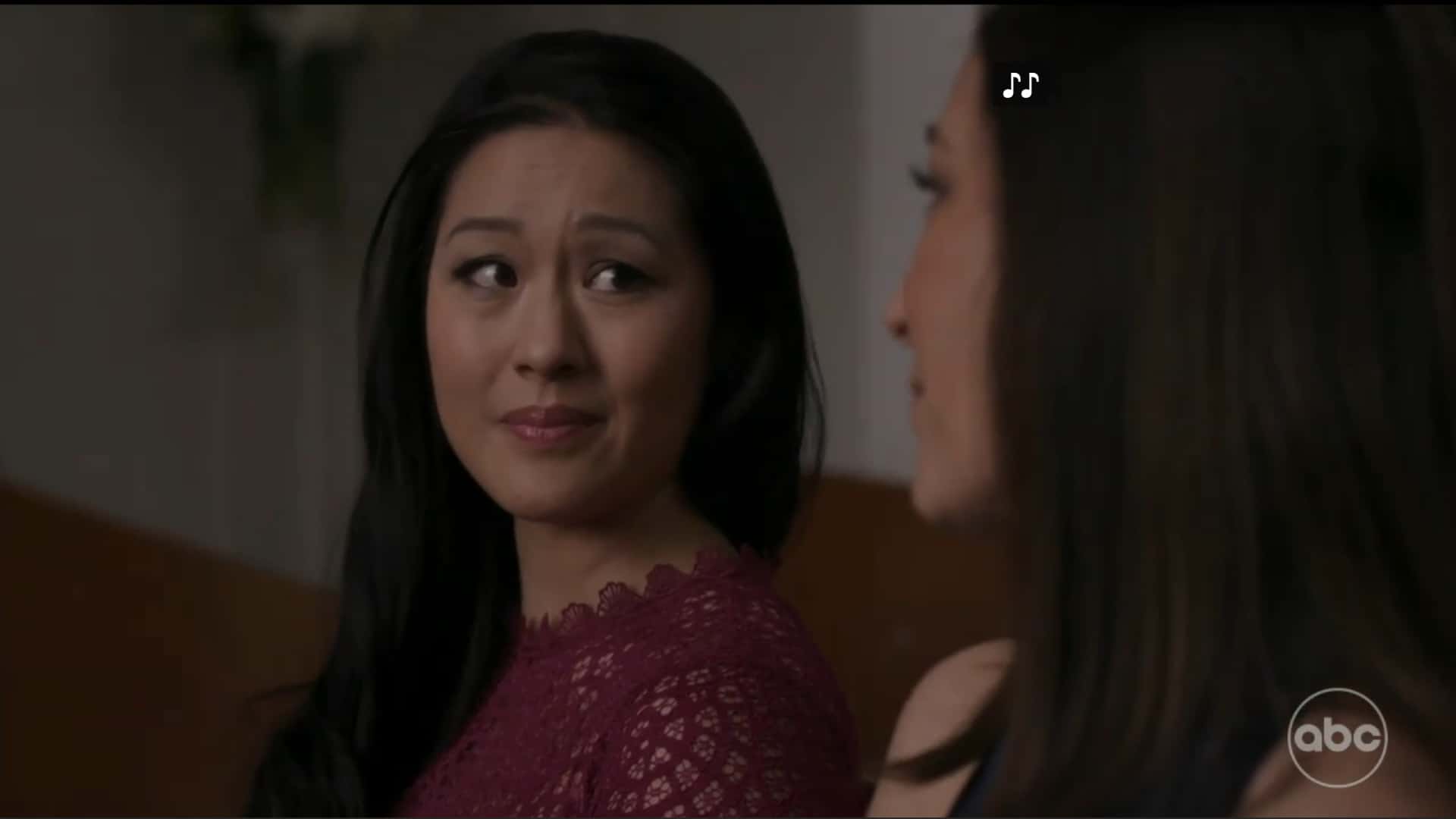 We had Alyssa, Jerome, and Nurse Villanueva speak in one episode! Alyssa revealed she speaks fluent Spanish, Jerome and Asher let us know their relationship is going strong, and Nurse Villanueva is probably the first nurse in a long time to have a storyline, never mind one which took place in two consecutive episodes! This is quite exciting, and with Nurse Villanueva moving in with Dr. Lim? It should be interesting to see what kind of growth may come from this, especially since there doesn't appear to be a relationship that can emerge from their friendship. Which for this show is a rare thing since romance is the general method for most characters being developed.
The Conflict Between Wanting To Be Yourselves But Honor You Could Be Something More
Between Shaun and Lea and Clare, it was wonderful to see the three in conflict between who they are and the perception of what they may need to be. Due to Sophie's influence, Lea has begun to see herself as part of a beacon of hope. Which she takes seriously, and because of that, she seems willing to set aside what she wants and likes to fit an image. One that, as Jordan says, doesn't even fit who she is. But let's not discount that this is probably one of the first times Lea has ever been in a position like this. She is going to be a poster child of some kind, and that's a lot of pressure, and she doesn't want to, especially on camera, ruin the fantasy boys like Shaun may have.
But, as Shaun shows, the fantasy Lea thinks atypical people want is far simpler than she is thinking or dreaming. Shaun wants to be a good partner – period. He doesn't really have any interest in the wedding and all the frills of it all. Yet, with Dr. Glassman making it seem Shaun has to adapt, concede, and perhaps not push for compromise as he often does, this is the result. Which, as shown, Shaun is capable of, but with the ultimate goal for Lea and Shaun being that both enjoy the wedding, it seems they have to remind themselves, and perhaps Sophie, just like their relationship isn't seen as typical, neither will their wedding.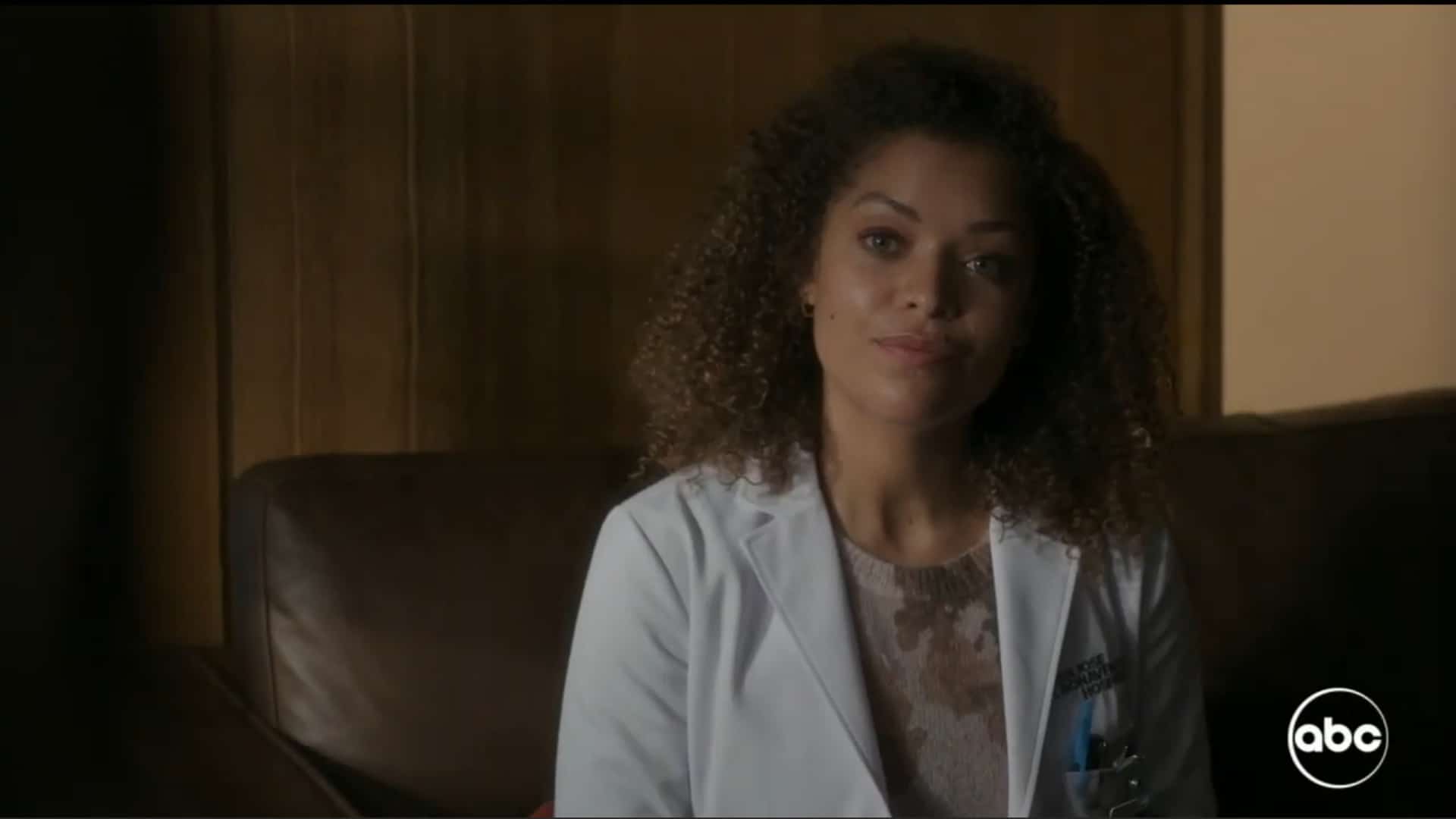 Which leaves us with Clare, and her story is of particular interest, for it is about her breaking the mold. Often the thought process is that you have to do things as it has always been done, which could be seen as how men have always done it. In the medical field, this means not getting too emotionally involved or attached to patients, thinking purely with logic, and thinking about a successful surgery more than how the patient would define a quality of life improvement.
Clare admired Dr. Lim's ability to set aside personal feelings, and a personal life, for her job, perhaps due to how chaotic Clare's life often seemed. But Clare would now rather bring her feelings and emotions to the job and utilize them, rather than dead herself.
Now, granted, Dr. Lim works at a city hospital and Clare somewhere that could be seen as rural or remote, so necessity demands Clare not keep her distance. However, populations they will serve aside, you can see the point was that there isn't a one size fits all approach, and both Dr. Lim and Clare's methods have positives and negatives.
[ninja_tables id="46813″]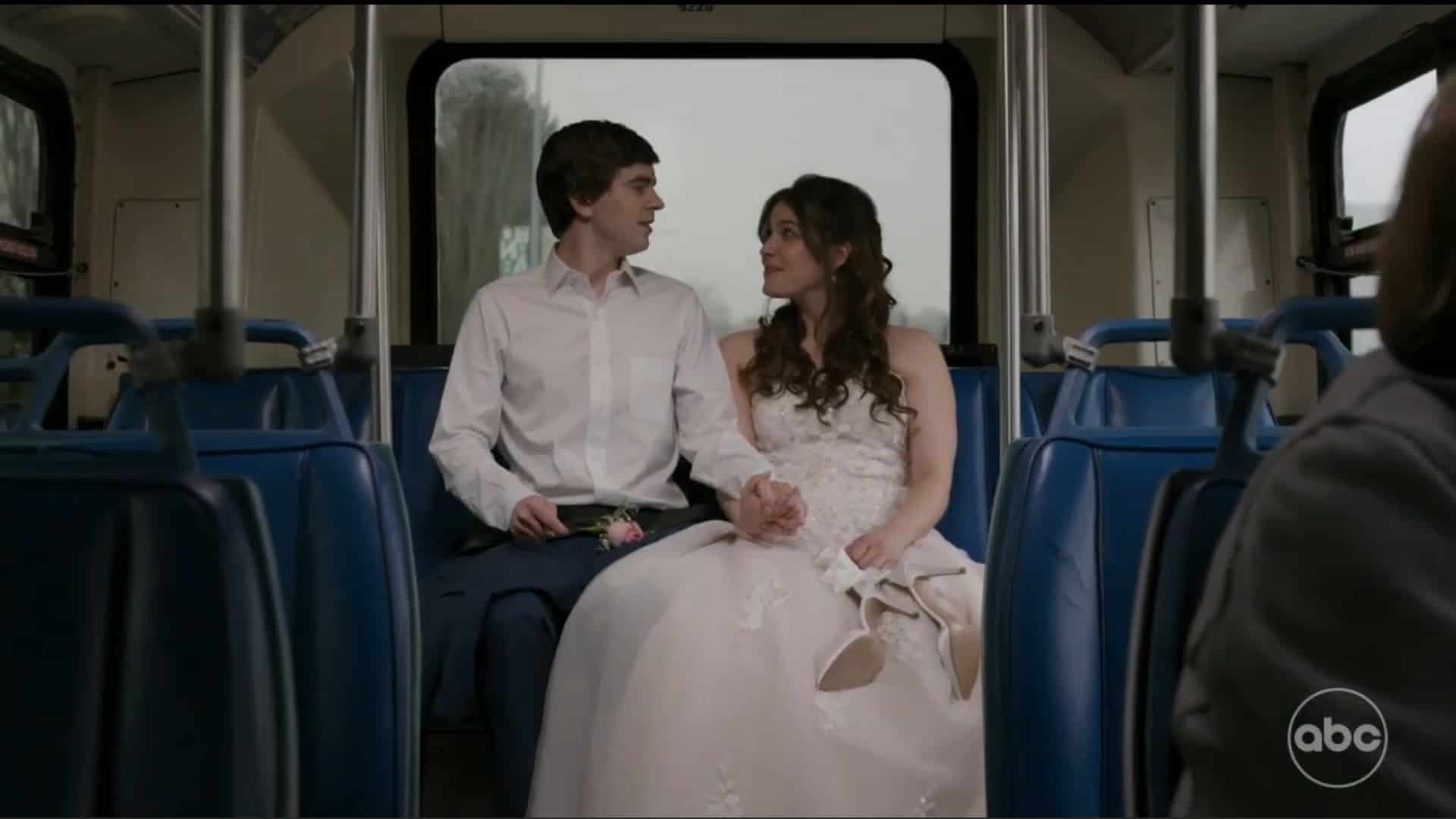 The Good Doctor: Season 5/ Episode 17 "The Lea Show" – Recap/ Review
Overall
While it is frustrating the wedding got pushed back, once again, there is no denying Clare's return has been far more than a quick treat as her character got to be developed and even face off against Dr. Lim and change her for the better.
Highlights
So Many Nurses Talking In One Episode
The Conflict Between Wanting To Be Yourselves But Honor You Could Be Something More
---
Follow, Like, and Subscribe
Community Rating: 0.00% (0) - No Community Ratings Submitted (Add Yours Below)