The Good Doctor: Season 4/ Episode 9 "Irresponsible Salad Bar Practices" – Recap/ Review (with Spoilers)
The Good Doctor moves beyond its usually subtle recognition of race and gets very in your face about how it plays a role in medicine and at the hospital.
---
Director(s)
Felipe Rodriguez
Writer(s)
Sam Chanse, Liz Friedman
Aired (ABC)
2/15/2021
Newly Noted Characters
Cintia D'Souza
Priscilla Faia
This content contains pertinent spoilers. Also, images and text may contain affiliate links, which, if a purchase is made, we'll earn money or products from the company.
Recap
Racial Bias In Medicine – Claire, Enrique, Dr. Glassman, Dr. Andrews
A heavyset Black woman comes into the E.R., delirious, and while Enrique is proposing one solution to her ailment, Claire is ready to assume the woman isn't taking her blood pressure medication. That and just generally not taking care of herself. Originally, the woman didn't know this, so they were quite happy Claire, Enrique, Dr. Andrews, all people of color were treating her for she felt she would be seen, be heard, and get proper medical care.
However, upon learning Claire didn't listen to her when she said she took her medicine and questioned whether she lied, she is ready to leave. The only thing which stops her is Dr. Glassman noting, of the nearby hospitals, within 100 or so miles, his hospital shows the least bias. It isn't lost on the patient that Dr. Glassman isn't defending the hospital and saying it shows no bias at all, but rather the least.
But, at the very least, the patient and Claire reconcile since, while Claire is taken off the case, she does end up helping to save the patient's life. Thus, leading to Claire revealing her bias came from her medical education and in an effort to fit in, her developing a certain shame surrounding the stereotypes that often are inflicted upon Black people. For Claire, it was the perception that she was unqualified, given a hand out, or other things that diminished the work because she got into med school. And then, when it came to the patient, because of the self-hate Claire developed, seeing a loud and silly Black woman triggered her.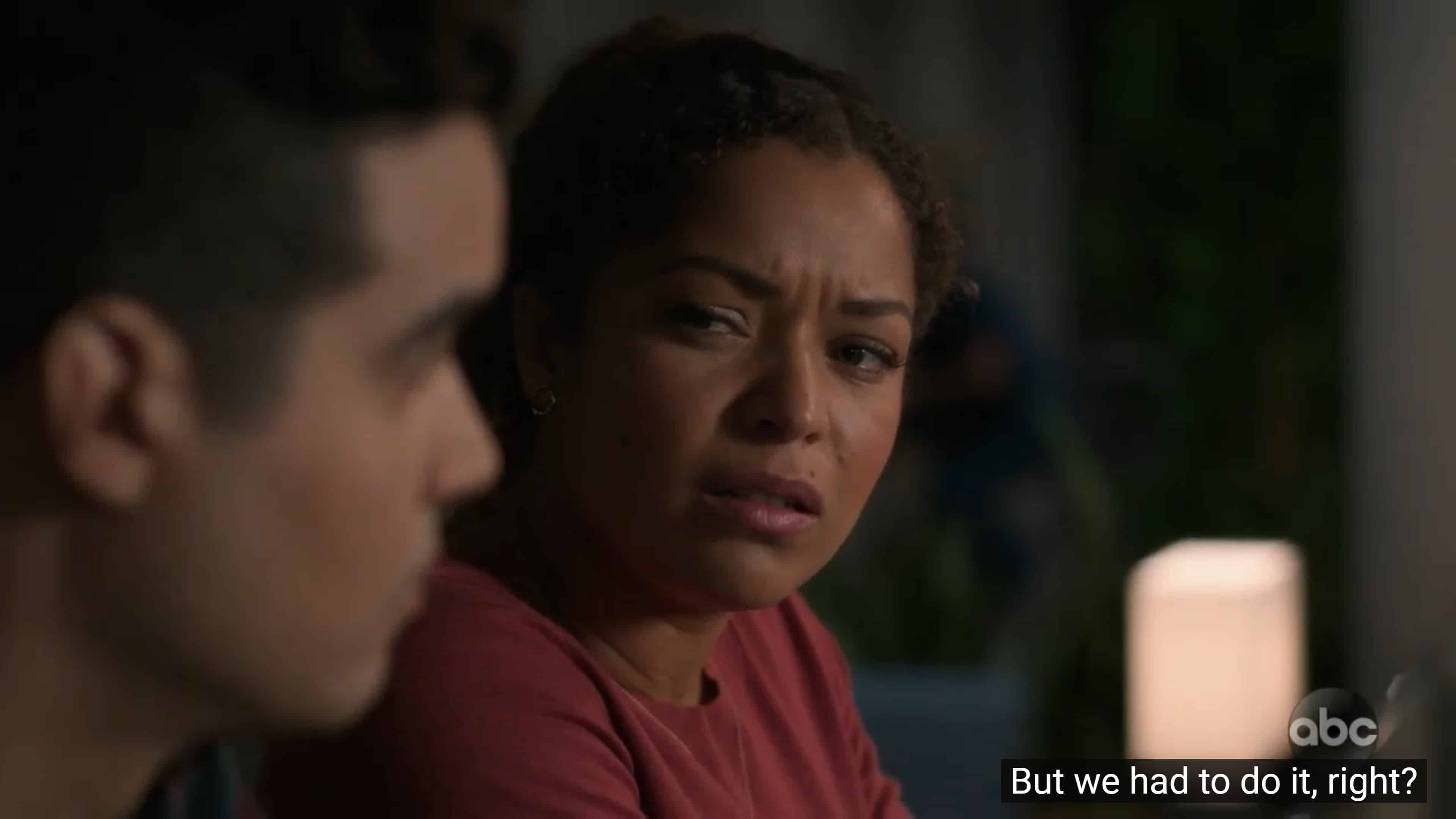 Hence, like so many who would pre-judge her, she pre-judged the patient. She made them into a statistic rather than recognized her as an individual. One that felt safe in Claire's eyes, for Claire could be her kin. That is, as opposed to those who usually would dismiss how she feels and her truth.
Having A Crush When In A Relationship – Lea, Shaun, Cintia
With Shaun just coming into his own, with the possibility of multiple women having an interest in him, it makes him question what does this mean? Especially since one of the reasons the relationship with Carly ended was because he had feelings for Lea. So, with that in mind, he wonders what does having a crush on Dr. D'Souza, a second-year radiology doctor, means? This question particularly bothers him due to having a dream that includes Dr. D'Souza.
So, what does Shaun do? Well, he tells Lea, even though he was advised not to. But what else is he going to do? He believes in total honesty, and while this shakes Lea a bit, as she has done before, she adapts. It begins by letting Shaun know it is okay to have crushes, as she has some herself – which freaks him out a little bit. But, to help Shaun deal with his feelings for Dr. D'Souza, Lea does what she needs to. That is watch Dr. D'Souza and find ways that her daily actions would irk the hell out of Shaun, and it works! Thus, while the crush isn't dead and gone, both Shaun and Lea found a way to keep it at bay.
Reputation – Dr. Lim, Dr. Andrews, Dr. Glassman, Claire
Thanks to Claire, Dr. Glassman finds himself in Dr. Lim's office, questioning how she is doing, and it makes Dr. Lim a bit defensive. What doesn't help is Dr. Andrews gossiping about a woman at the hospital, another doctor, and implying she was crazy and forced on leave. The purpose of this is to reinforce why Dr. Lim's fears of seeing a psychologist or taking time off are warranted. If someone like Dr. Andrews, who has improved over the years, can be so gossipy, like he is in high school, imagine the rest of the staff?
Heck, taking note of how much work it took for Dr. Lim to get her position, anything that could lead to people picking her apart has to be silenced, right? Yet, with her blanking out during a hazardous surgery, it pushes her to realize that if she isn't going to take off time to mentally heal, she is going to need medicine. Thus, she reveals to Dr. Andrews and Claire, she is on medication for PTSD.
Why? Well, maybe to show Claire she won, and maybe even show her that even those in leadership need to listen to their underlings sometimes? As for Dr. Andrews? I'd say it was to rebuke him for his callous comments and make him more aware of how, what he says, it can hurt people. I'd even add, as an audience member, it proves that, as much as Dr. Lim may find Shaun's questions, like that he poses to a trans individual, can be insensitive, it should be established he isn't alone. Heck, considering Shaun is genuinely curious, while Dr. Andrews was just being an ass, Shaun is a saint in comparison.
Review
Highlights
Dr. Lim's Struggle
Dr. Lim, on multiple occasions, has made it clear that while she doesn't suffer from imposter syndrome, she does feel the need to constantly prove herself. If not, be some form of perfection so that she not only maintains her position but can make it possible for Claire, Olivia, or Jordan to one day rise to be at her level or even president of a hospital.
I'd relate it to what Shonda Rhimes said in her book Year of Yes:
Second chances are for future generations. That is what you are building when you are an F.O.D. (First, Only Different). Second chances for the ones who come behind you.
— "Chapter 8: Yes To My Body." Year of Yes
For Dr. Lim, there is no second chance, there is no messing up, because if she does, how long will it be before someone who looks like her will get a chance? You see what happened to Dr. Andrews, right? He lost everything, and if it wasn't for Dr. Lim, where would he be? If she didn't vouch for him, give him a second chance, what would have happened? This is why he probably sensed he needed to make peace with her and why she was so upset. There was a moment's recognition that, despite what a woman did for him when he was low, he'd throw one, maybe even her, right under the bus. Just to make her fodder for some childish joke.
Lea and Shaun's Relationship
With the mention of Carly and why Shaun feels like that relationship ended, it pushes you to compare Shaun's relationship with Lea thus far. When it comes to Lea, while she makes adjustments like Carly did, it isn't without expecting Shaun to adjust as well. There is this certain equality to their dynamics because Lea doesn't let things build up until she feels she can't take it anymore. Shaun mentions crushing on a doctor, so Lea mentions she has crushes too. Not just to normalize how Shaun feels but so he can understand why telling her something like that wouldn't necessarily make her feel good.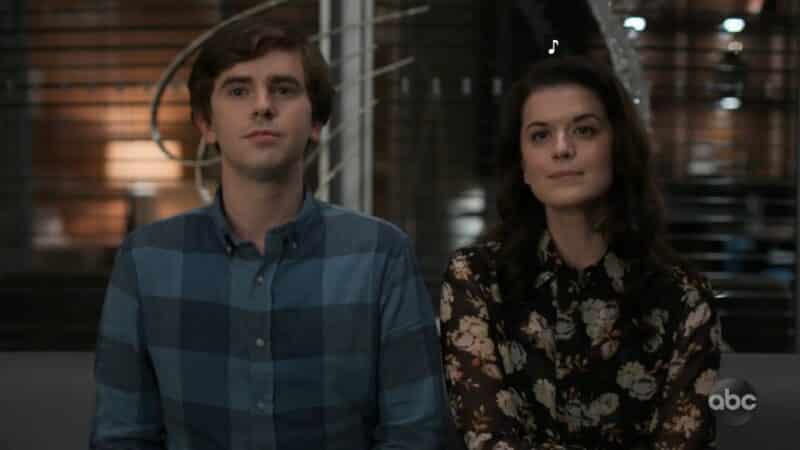 And rather than say it is fine, let it stew and ignore it, Lea, while this can be seen as petty, maybe creepy, stalks Dr. D'Souza and comes up with a list of reasons Shaun shouldn't like her. To us, that felt like Lea not only helping Shaun navigate his feelings but reminding you this relationship works both ways. Shaun is afraid to lose Lea just as much as she is afraid to lose Shaun. Both sides are dealing with insecurity that pushes them to work together rather than one side just suffer in silence.
A Brown/Black Face In A Traditionally White World
I'm not going to lie, between The Good Doctor and Zoey's Extraordinary Playlist, I'm a bit surprised how race and gender play a role in the workplace is being featured. With Claire, especially since, I'd say she more closely identifies with being a woman than being Black. Granted, she is seen as a Black woman at the end of the day, with one not exclusive of the other. But when it comes to Claire's struggles, I would say her gender more often was treated as what made her struggle than her race.
Yet, through the patient, we're reminded of that intersection and what it means. Claire felt uncomfortable, maybe disgusted, by the patient, for she represented every stereotype Claire fears being associated with. Which is that loud Black woman who takes up space and is unashamed for doing so. This is in comparison to Claire, who we often made herself small, speaks in hushed tones, and rarely speaks out of turn.
It really shifts the way you see Claire, for it pushes you to factor in that it wasn't just because of her mom being an addict and that pushing her to be a nurturer that has made Claire who she is. It's also just wanting to not be seen as part of the monolith of the stereotypical Black woman. Be it because she feared it would hold her back, would make it so she wouldn't belong, or lead her to be underestimated.
On The Fence
While We Appreciate The Conversations About Race, It Sometimes Felt Heavy Handed
When it comes to how Claire handled reckoning with her Blackness and how her patient was used to highlight the bias in medicine, it did feel like the way Dr. Glassman played a role in the episode was heavy-handed. Be it Dr. Lim calling out his privilege in a way that seemed a bit inappropriate, to even how the patient spoke to him.
Now, were they wrong? No. However, it almost felt like Dr. Glassman was made into a punching bag just because he is the only white doctor that could have taken the hit. Especially since, when it comes to Shaun, he was already struggling with understanding what it means to be a trans man. Imagine if he had to confront his own possible racial bias. This, honestly, would have been interesting, but we do feel there is a certain line when it comes to shows trying to help their audience understand racism. There is doing so to illuminate and then doing so for drama.
After a certain point, The Good Doctor began to veer towards drama.
[amazon box="B08M48CGQ1″]
[ninja_tables id="46813″]
Summary
Lea and Shaun's Relationship - 86%
Dr. Lim's Struggle - 88%
A Brown/Black Face In A Traditionally White World - 87%
While We Appreciate The Conversations About Race, It Sometimes Felt Heavy Handed - 75%
As The Good Doctor addresses how race and gender affects how things work in the medical field, you are left wondering what will be the long term effects of the conversations of this episode?