The Good Doctor: Season 4/ Episode 4 "Not the Same" – Recap/ Review (with Spoilers)
As Shaun, begrudgingly, enters a supervisory role, Morgan continues to push Claire and Alex's buttons – and ends up discovering Alex's secret.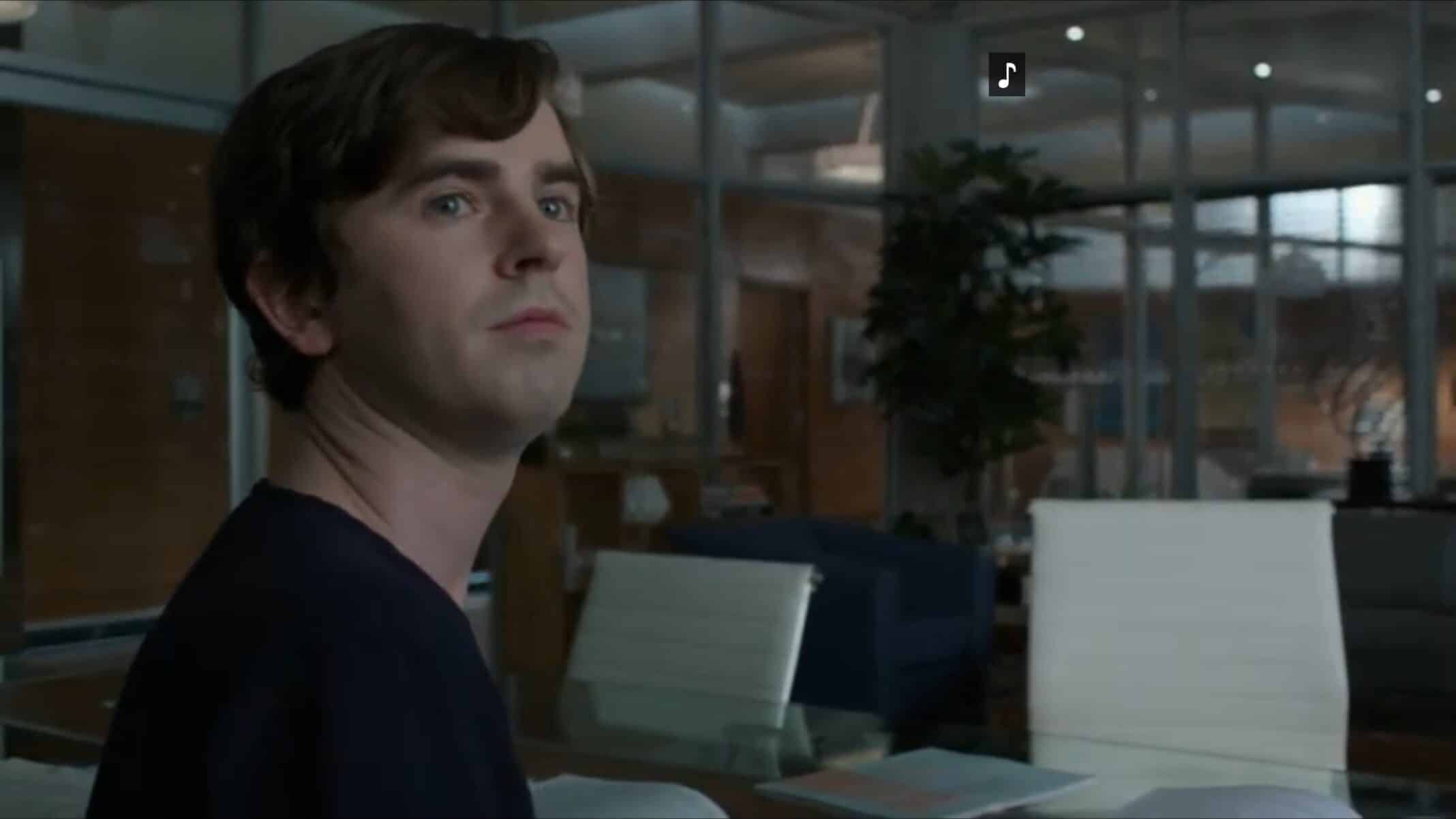 As Shaun, begrudgingly, enters a supervisory role, Morgan continues to push Claire and Alex's buttons – and ends up discovering Alex's secret.
---
| | |
| --- | --- |
| Director(s) | Sarah Wayne Callies |
| Writer(s) | David Hoselton, Adam Scott Weissman |
| Aired (ABC) | 11/24/2020 |
This content contains pertinent spoilers. Also, images and text may contain affiliate links, which, if a purchase is made, we'll earn money or products from the company.
Recap
The Battles Continue – Alex, Morgan, Claire
Morgan becoming a primary care doctor seems to be worse than her being a surgeon. Mainly due to her means of advocating for her patients often leads to direct conflict with the surgeons. Add in Morgan knows their tricks, their ways, and likes to challenge them, and it just continues to leave Claire immensely frustrated.
As for Alex? Honestly, he doesn't have the energy to go back and forth with Morgan. His divorce is getting finalized, and with that, he has been showing up late and is just struggling. Which for Morgan, that doesn't work, for she lives for banter.
Current Living Situation – Alex, Morgan, Lea, Shaun
Hence her offering Alex to stay with her which gets rejected, at first, but then accepted towards the end of the episode. But it isn't only those two who change their living situation. Shaun talks to Lea about moving back in, and she is rather hesitant. Mainly due to their relationships shifting, and while Shaun is not her exes, she still has baggage.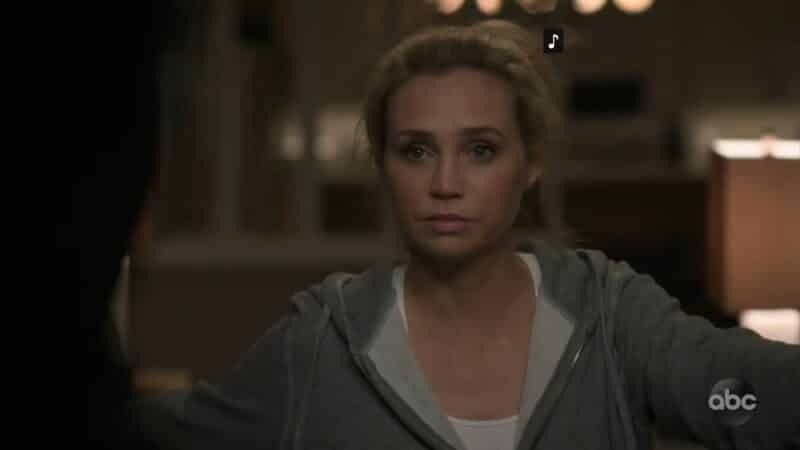 Yet, despite past trauma, she paints the picture she will inevitably move in, so why wait? This may not be an enthusiastic response to the idea of moving in together, but Shaun got what he wanted, so he sidesteps what others may look deeper into.
Trying To Learn, Teach, And Do Your Own Job At The Same Time – Shaun, Claire, Morgan, Alex, Asher, Ernesto, Jordan, Olivia, Dr. Andrews, Dr. Glassman
For some, like Morgan, they think having 1st-year students is a blessing since they can do grunge work. And when it comes to Claire, who has it relatively easy with Asher and Ernesto, who actually helps save a patient's life and work well with her, they are a blessing. However, for Shaun, Olivia and Jordan are borderline hell.
Why? Well, because now Shaun has to not only focus on the needs of the patient but also what Olivia and Jordan needs. Then, to further complicate things, Olivia is Dr. Andrews' niece, and Shaun is forced to remember that, like her, she got a leg up and leeway because of what she knew as much, if not more so than what she knows.
Which for Jordan is a problem but not so much that it leads to her complaining. More so, she just needs and wants to know if she is doing anything wrong and for Shaun to have her back. She doesn't need or probably wants to be babied. Yet, coming to the understanding that Olivia and Jordan have unique needs was an immense challenge. The kind that led to Shaun wanting to drop that being his responsibility.
However, with Dr. Glassman's encouragement and a reminder that isn't necessarily an option, Shaun toughs it out and figures out a system.
Review
---
Community Rating:
---
Highlights
Shaun's Next Chapter
The Good Doctor needed to change – plain and simple. It's four seasons in, and it needed new blood, new challenges, and while Shaun remains a rare depiction of autism in media, especially network television, the character was growing stale. This could just be how we felt, but there came a point where, as much as you have to respect and applaud the representation Shaun brings, the more you got used to him, the less of a thing his autism was.
And being that this show is about Shaun and how autism influences his life and decisions, it reminds you of the struggle man shows have when they aren't a limited series. How do you keep the show fresh once it outlives its premise? Especially when you reach 60 episodes?
Well, you bring new characters to shake things up, cause conflict, and introduce new responsibilities. For Shaun, his next chapter deals with being someone's boyfriend, maybe getting to finally meet his girlfriend's friends and family, and having to learn when you date someone, you don't solely date them?
Alongside that, Shaun, having to learn to not just manage his emotions and develop a bedside manner but also juggle multiple people who look at him for guidance and instruction. This is overwhelming for some atypical people, so for Shaun, it creates another opportunity to show how autism makes him unique, yet some practices he uses works universally.
Thus, for at least one or two seasons, The Good Doctor can feel like something fairly new – at least when it comes to Shaun.
The 1st Year Residents Are Earning Their Screen Time
New characters are a catch-22. On the one hand, they do bring new life and stories, yet there is also the issue of them taking away time from established characters. This, as noted below, has meant that Claire, Alex, maybe even Morgan have been shortchanged in order to bring these new characters up. Yet, as seen with Morgan, sometimes these new characters fit in so well, you forget they weren't part of the original cast.
And, admittedly, while we're not hooked on any of the new people, they do have potential. Maybe not in their interactions with Claire, Morgan, or Alex, but what they could potentially bring out of Shaun is of great interest. Though we would be remiss to not mention Olivia being Dr. Andrews' niece allows for him to get some much-needed development. Especially since he has long stepped back from being seen as prominent.
A Reminder That Lea Had A Life Before Shaun
Lea's hesitance about moving in with Shaun acted as a reminder that Lea had a whole life and dated other people before giving Shaun a chance. She was in relationships where she felt used, rushed things, and just was left unsatisfied, and while The Good Doctor rarely says anyone's age, you know Lea has to be in her 20s and 30s and has baggage from living her life, often to the fullest. So in her reminding Shaun she felt things were too soon, it felt like a note to remind you that, despite usually only seeing her when Shaun is around, her life doesn't begin and end when he calls for it.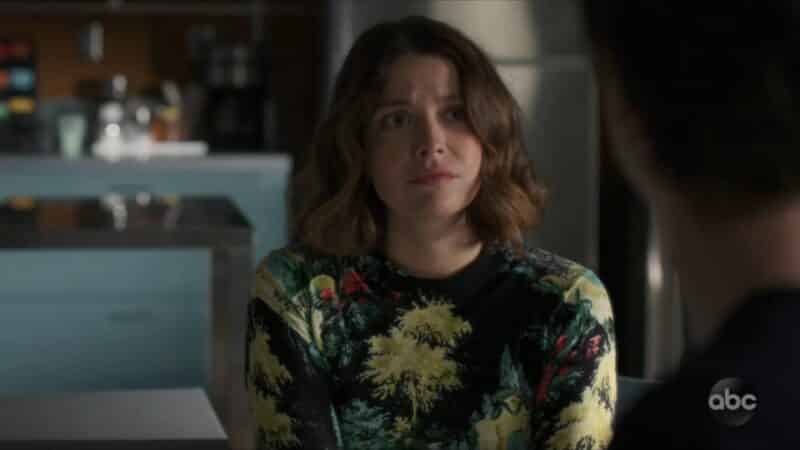 On The Fence
Claire, Alex, and Morgan
One of the things we always will find frustrating about The Good Doctor is that it isn't a show which is consistent with its supporting characters. Often, they'll get a rush of development for a few episodes then stall for what could be half a season before the character is revisited. We've seen that with Claire, throughout the whole show, Alex, multiple times, and Morgan to an extent.
Mind you, Morgan can be seen as an exception since she operates as the catalyst for supporting characters to speak their truth or remind us that, like Lea, they don't exist solely to playoff Shaun. Yet, with Alex, he still feels expendable, and honestly, Claire is starting to feel that way as well.
This isn't to say we don't love her character and don't understand, beyond Shaun, each doctor, on their own, also brings something to the concept of representation. However, I don't think anyone can honestly say The Good Doctor knows how to juggle its characters well. I'd even add, in terms of cuts like Dr. Melendez, it doesn't come off as decisions necessary and good for the show as much as one less person whose history has to be taken note of.
This could be unfair to say, for there could be tons of reasons why Dr. Melendez was written off, from budget concerns to the actor wanting out. However, for more than a season The Good Doctor has felt a bit bloated, and I don't see that ending anytime soon.
Summary
---
Community Rating:
---
Claire, Alex, and Morgan - 74%
A Reminder That Lea Had A Life Before Shaun - 81%
The 1st Year Residents Are Earning Their Screen Time - 82%
Shaun's Next Chapter - 84%
As the new characters settle in, there is that aching feeling that with them becoming more prominent means established supporting characters either taking a back seat or sharing time to stay relevant.
---
Follow, Like, and Subscribe
Community Rating: 0.00% (0) - No Community Ratings Submitted (Add Yours Below)