The Good Doctor: Season 3 Episode 20 "I Love You" [Season Finale] – Recap/ Review (with Spoilers)
So, "The Good Doctor" decides to end its third season in a very dramatic fashion in ways which may make it unrecognizable in season 4.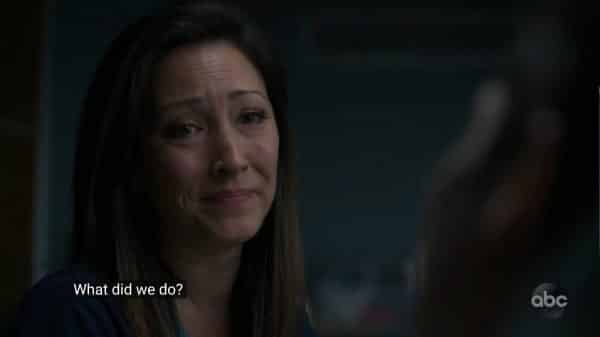 So, "The Good Doctor" decides to end its third season in a very dramatic fashion in ways which may make it unrecognizable in season 4.
---
| | |
| --- | --- |
| Directed By | David Shore |
| Written By | David Hoselton, David Shore, Adam Scott Weissman |
| Aired (ABC) | 3/30/2020 |
This content contains pertinent spoilers.
Is This The End?: Morgan, Dr. Andrews, Alex
While Morgan doesn't do the full surgery for the ectopic pregnancy, based on Dr. Andrews examining her, it seems her days as a surgeon may have been cut short. For with her incisions traumatized, it is likely that Morgan can still pursue being a doctor, just not in the capacity she was. But, she isn't alone in not being able to continue what she has become accustomed to. Alex, after being with a boy as he died, realizes he needs to be closer to his ex-wife and son. Signaling he too may no longer be in the same capacity, or around at all, when "The Good Doctor" returns for season 4.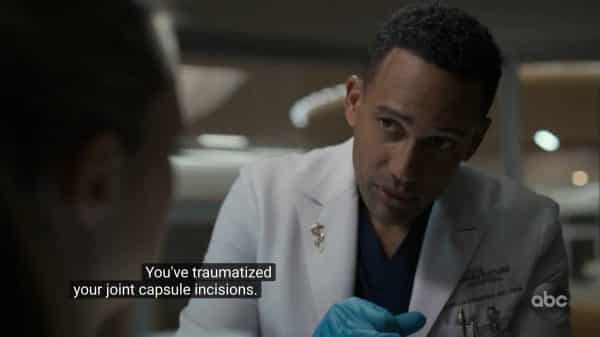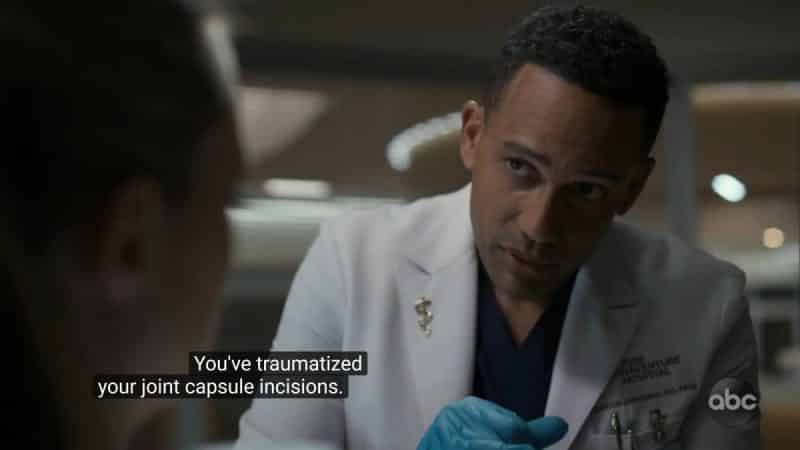 A Beautiful Send-Off: Claire, Dr. Lim, Dr. Melendez
Despite Dr. Melendez playing down what was going on with him, we learn his internal bleeding was quite severe. So serious, in fact, that, after surgery, some of the best-case scenarios for him were diabetes or a ventilator. But, alas, he met a fate far worse: Death.
However, before he died, he and Claire got to exchange their feelings for one another. And while it is no consolation prize, in Dr. Lim losing someone she loved as well, this might bring her and Claire closer together.
When Perseverance Doesn't Lead To Failure: Shaun, Lea
For a good portion of the episode, the idea of Shaun moving on is pushed. That the end goal for him isn't necessarily Lea, but love. So with Shaun having shown himself able to adapt before, so comes the idea he needs to apply the same thinking to his feelings for Lea. After all, didn't he pursue love with Carly when Lea wasn't available and find it? But, with Lea hearing every word Shaun said as he tried to save a patient's life, including how Lea made him more, but he didn't make her more, something clicks in Lea's mind.
Thus, when Shaun emerges, the next morning, she not only kisses him but confesses her love for him. Leading to us rolling our eyes so hard.
On The Fence
Lea Confessing Her Love To Shaun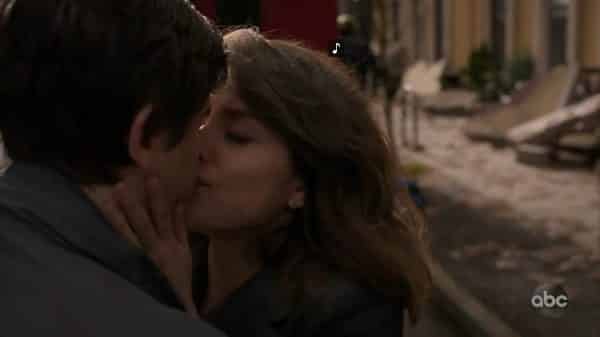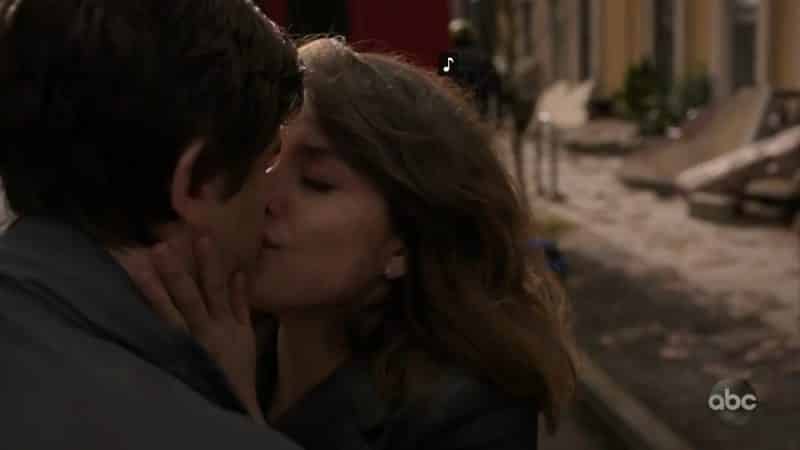 Here is the thing, I get Lea has been made to be Shaun's end game but it taking him nearly dying for her to get on board just seems so phony. Granted, the potential of death is often a wake-up call for people, but there was so much teasing about how the episode could end that Shaun moving on was one of the things we dearly were holding onto. For while we have nothing against Lea, just as Lea was an easy choice for Shaun, Shaun seems like the safe choice for Lea.
But with the show clearing out two characters who were becoming dead weight, who knows what the future could hold? Maybe Shaun may realize what he had with Lea was an infatuation? And because he was so used to women not seeing him in a romantic light, he'll recognize Lea is a better partner in theory, in dreams than in practicum? Which I say since I don't think we should discount all the reasons Lea said she would be a bad partner as just her trying to push Shaun away. In our mind, we're going to really see Lea, warts and all, as will Shaun, and it could lead to the next evolution in his development.
Which could be a slew of things. One option is him realizing that feelings are complicated and feeling close to someone, enjoying their company, and them so happening to be a woman, it may not mean you have romantic feelings for them. Also, as opposed to Carly, Shaun isn't jumping into things with Lea, and they have a previously established relationship. So how she deal with Shaun as a girlfriend is likely to be compared to how Carly was. And it'll be interesting to see if the tools Carly inadvertently gave Shaun can apply to Lea. Much less, if Lea is ready to possibly go through what Carly did, and beyond, to make it work. Especially if it took a grand gesture to change her mind after Shaun's persistence for, what? Two to three years now?
The Good Doctor Cleaning Up Shop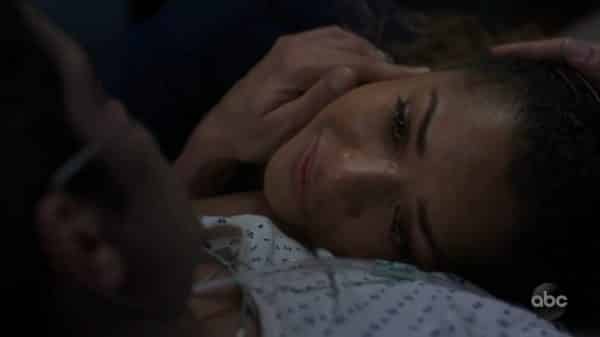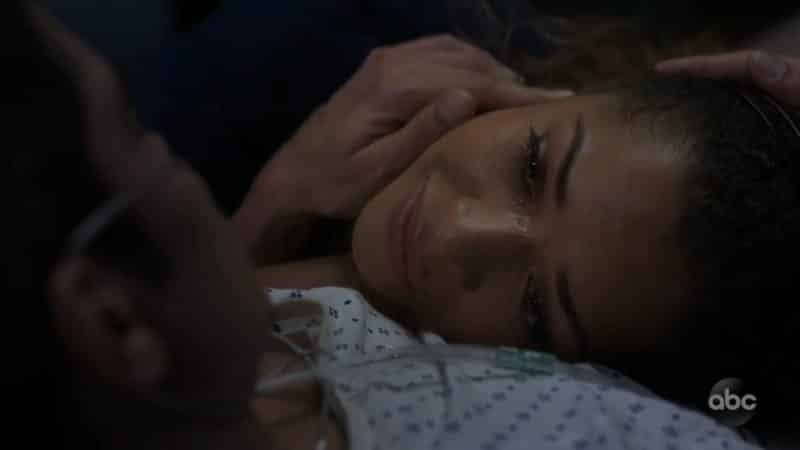 I'm not going to pretend like I didn't think Alex was dead weight, and I didn't call Dr. Melendez a succubus. However, I guess I never figured they'd write either one off. But, fourth seasons usually are a soft reboot. Also, lest we forget, since it hasn't been mentioned in a long time, there was this idea only one person from Shaun's year could get hired. So considering it is now down to Claire and Shaun, that makes things interesting. In fact, it makes a Dr. Lim v. Dr. Melendez like challenge, when both were up for Chief of Surgery.
Now, granted, Shaun will probably beat Claire. However, think about what would come in season 5 and beyond, when Shaun becomes a mentor/ teacher. Making the fat cut from the finale seem like a necessary evil for it's time to tighten up as we enter a rather intense year of Shaun's life.
The Good Doctor Cleaning Up Shop - 79%
Lea Confessing Her Love To Shaun - 70%
---
Follow, Like, and Subscribe
Community Rating: 0.00% (0) - No Community Ratings Submitted (Add Yours Below)