In part 1 of the 2 part season 3 finale of "The Good Doctor," an earthquake hits that puts many series regulars in a dangerous, potentially life-threatening situation.
---
Directed By
Mike Listo
Written By
Liz Friedman

Adam Scott Weissman

Aired (ABC)
3/23/2020
[lwptoc hierarchical="1″ numeration="none" title="Table of Contents" hideItems="1″ itemsFontSize="default" skipHeadingLevel="h3,h4,h5,h6″ skipHeadingText="How Would You Rate This?"]
How The Hospital Handled The Earthquake: Dr. Andrews, Dr. Glassman, Morgan, Nurse Deena
No sooner than everyone knowing the earthquake hit, people move to action. But those who stay behind at the hospital are Dr. Andrews, with Dr. Glassman hurrying from his accident to assist, and then there is Morgan. Someone who is fresh from her surgery and wants to help but can't grip or do anything.
So, what does the ever-stubborn Morgan do? Well, she relies on the nurses. People who she outright says to call her a B**** now to get it out of the way, for she doesn't plan to be nice about what she needs them to do. Which, of course, leads Nurse Deena to eventually get tired of Morgan's s*** since, after three years, while it may seem cool to Morgan that she knows and identifies as an efficient b****, the nurses are part of the team. Undermining their expertise, which in the medical field could be longer than Morgan's, is insulting.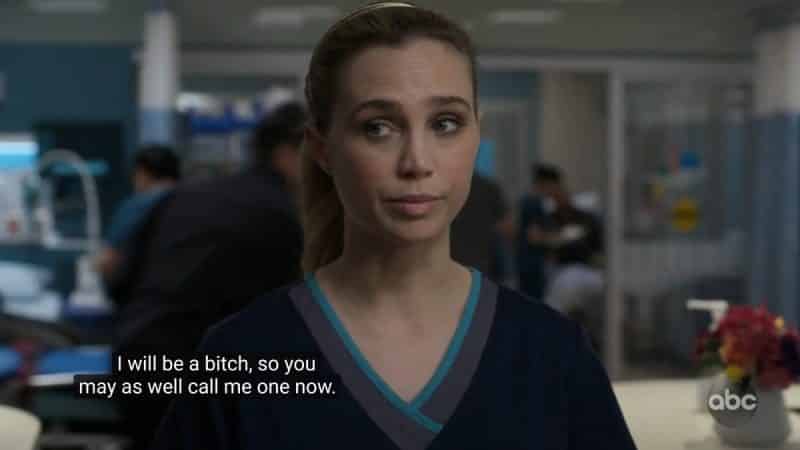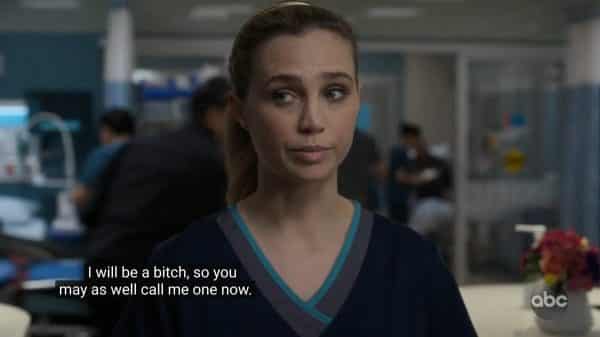 Prime example being Nurse Deena discovering a woman is pregnant. Mind you, not with a baby growing in her uterus, but in her fallopian tube, but either way, she is right.
Post Earthquake Recovery At The Brewery: Claire, Dr. Melendez, Shaun
With Dr. Melendez getting injured, but still relatively stable, he stays at the brewery and helps those who survived, alongside Claire, Dr. Lim and Alex. As for Shaun? Well, despite knowing how his fixation would make him less of an asset, Dr. Glassman reveals to Shaun that Lea was there, and that leads him to going to the most dangerous part of the building looking for her and finding someone else.
The Aftershock: Dr. Melendez, Shaun, Lea, Claire
As Shaun is searching through the basement of the brewery where Dr. Glassman and Dr. Melendez were, before the earthquake, Lea is above ground. Yeah, Shaun's impetuousness sent him to the basement looking for Lea, and within maybe an hour of him going down there, she is on ground level, in a blanket, and it seems Dr. Lim, or someone else, gave her a walkey-talkey. You know, because those are the things you can spare after a major earthquake.
But, bad turns worse as an aftershock hits and following that, Shaun, with someone he met in the basement and is treating, find themselves possibly trapped with water filling the room. As that happens, Dr. Melendez, who downplayed his injuries, faints with Claire there on sight. And as all this happens, Shaun begs for help, and Lea listens in… not saying a damn word.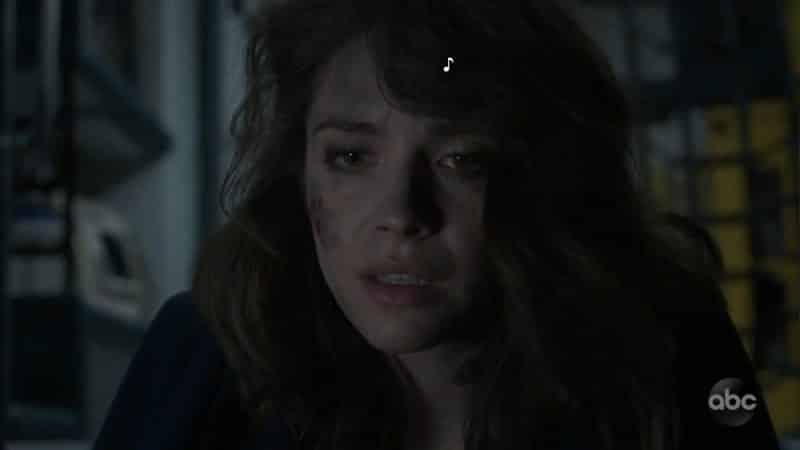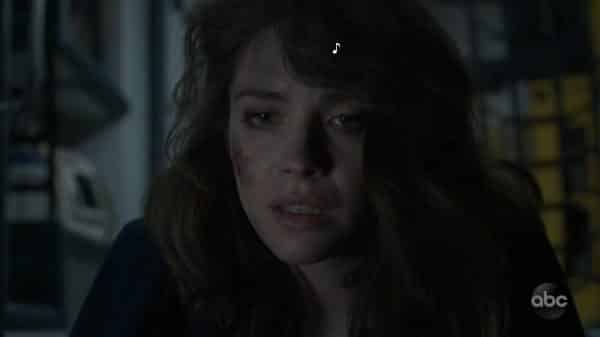 Highlights
The Possibility of Shaun Moving On
Assuming Shaun seeing Steve is like when Dr. Glassman saw his daughter, and that means they are at a turning point, one can only hope Shaun is ready to get over Lea. If not, as we saw before, Shaun being fine with Lea dating other people just as long as he gets to stay in her life. Because, and excuse me if this sounds callous, but I am hoping Shaun risking his life to save Lea doesn't lead to her pulling a 180 and catching feelings for Shaun.
When Lea rejected him, and Shaun went off on her, that wasn't the expected end of their relationship. After all, how often does a character, a lead at that, speak so passionately about another character, and that be the end of it? It rarely, if ever, happens. Especially since there wasn't anything mentioned about Lea deciding it would be time to leave.
But, with that said, there is such a desire for Lea to not be someone who has this sudden epiphany that Shaun loves her so much, and she should try to make it work. We saw that with Carly, and while they broke up due to her insecurities, a part of me strongly feels this would be the perfect time to introduce an actor who is actually autistic onto the show and maybe have them work their way towards being Shaun's love interest.
The Nurses Got A Chance In The Sun Again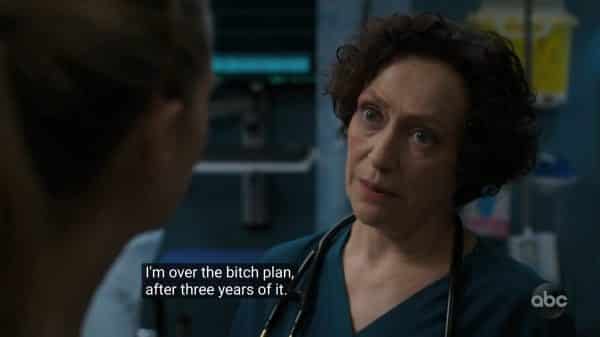 While we love all the doctors on the show, would it be wrong to say we wish more of the nurses were involved? After all, they work hand and hand with the doctors, and yet, outside of Nurse Deena, they rarely speak. Which isn't to take away the ones Morgan worked with we've seen fairly consistently since the beginning of the show. However, just trying to remember their names is a struggle and beyond complaining about the doctors, have any had any sort of storyline?
On The Fence
Morgan Possibly Messing Up Her Hands
Morgan's original plan was extending what she could do by ten years with the surgery. But with her performing before she has been healed, what does that mean for everyone's favorite doctor to hate? Does this mean she will have to join oncology, maybe even the pathology department? Will she spends multiple episodes feeling sorry for herself until some miracle happens, and she gets to be the rare person who magically can use her hands despite the damage assumingly done? With one episode left, it means the show may not cover what happened or will have us wait to see the true damage. Neither of which are something to look forward to.
Dr. Melendez Fainting
In the last episode, Claire noted she loves Dr. Melendez, and I bet you, with him fainting, and maybe his life being threatened, this is going to lead to a confession, and maybe a kiss. Which, I don't know, I'm very back and forth about Dr. Melendez and Claire only because it comes off less about romance sometimes and more about consolidation. For, as mentioned many times before, this show does struggle with what to do with characters who aren't in Shaun's orbit and more often than not, if you aren't in Shaun's orbit, the best chance you have for a storyline that is seen through, to the end, is a relationship.
Otherwise, like Claire's thing with Dr. Coyle, Dr. Lim calling her mom, Morgan's grandpa, and storylines or moments you'd think would lead to storylines, they'll be dropped. And while there are exceptions, like Claire's mom dying and Morgan's storyline throughout the season, it is hard to say if things will be shifting for the better or both situations are exceptions.
Though, let's be honest, Claire's mom dying, and the aftermath, was a bit rushed.
Promo for Next Week