The First Lady: Season 1/ Episode 9 "rift" – Recap/ Review (with Spoilers)
As Michelle is tasked to do for Hillary as she did for Barack, Eleanor deals with the US prepping for World War II and Betty with multiple interventions.
---
Aired (Showtime)
6/12/2022
Director(s)
Susanne Bier
Writer(s)
Jennifer Westfeldt, Aaron Cooley, Cathy Schulman, Abby Ajayi
Introduced This Episode
Hillary Clinton
Kate Burton
This content contains pertinent spoilers.
Recap
Betty – Betty, Susan, Gerald
At this point, Susan isn't playing any more games regarding her mother's health. She seems to be the only one willing and able to confront her, and while it puts a strain on their relationship, especially as she forces Betty to hear from more and more people she has a problem, she gets the job done. Even Gerald, who has played down the idea Betty may have an issue, admits while in the White House, he enabled Betty's addiction.
Thus leading to a rather defeated-looking Betty to allow everyone to send her to a clinic to get better.
Michelle – Michelle, Hillary
Like Barack, Hillary faces a likability issue, and there is hope that lightning can strike twice with Michelle's help. The problem is that Michelle hasn't gotten past what Hillary said, implied, or didn't say about Barack when they were competing in 2008. But with Hillary humbling herself, Michelle decides to campaign once again. Which leads to Hillary winning the popular vote, but since that means nothing in the United States of America, Michelle and Hillary fail, and Donald Trump is elected.
Eleanor – Hick, Franklin, Eleanor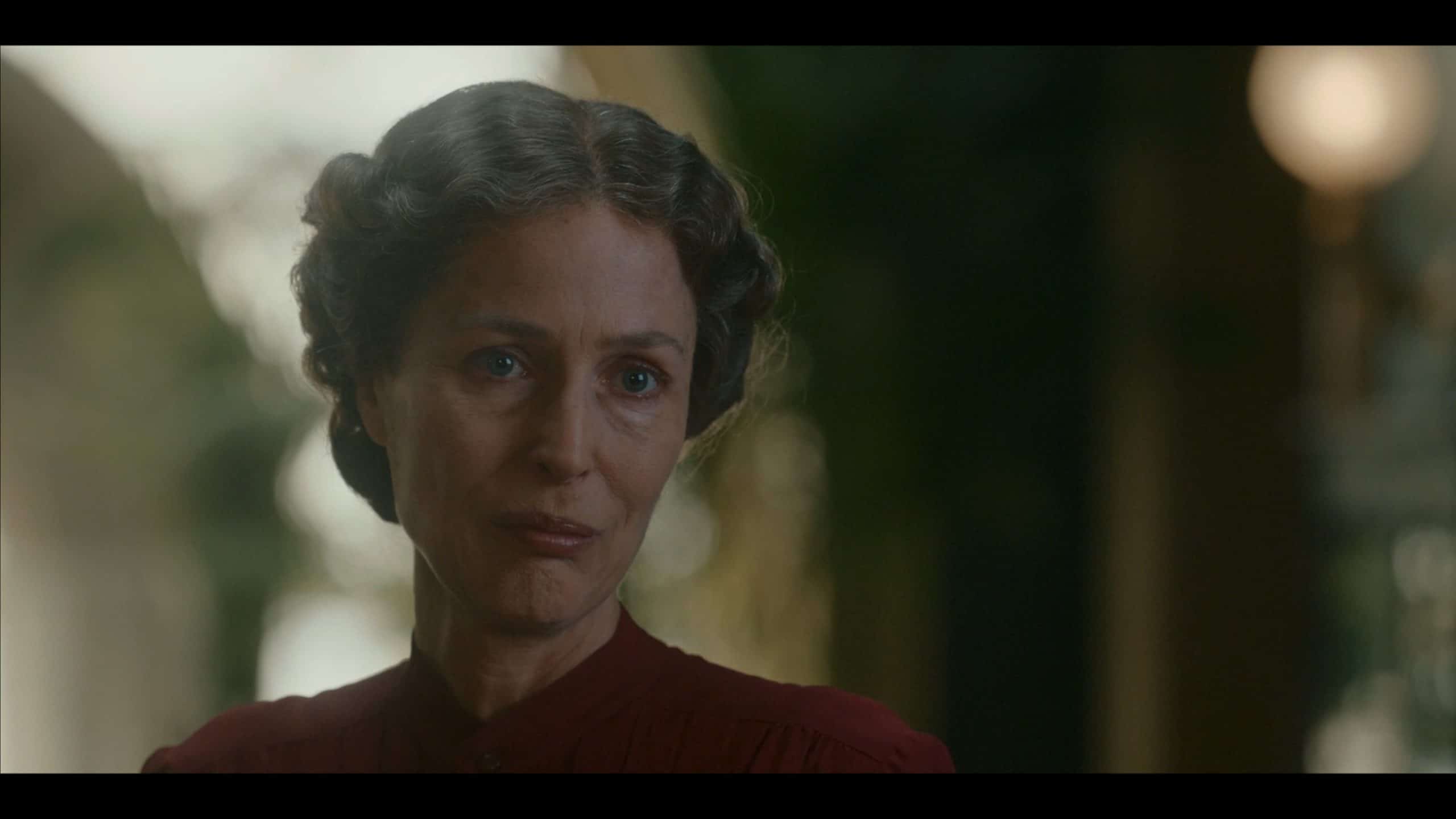 With the Pearl Harbor attack, Franklin's hand is forced into joining the war effort, and he has Eleanor by his side to speak to the people as he works behind the scenes. As all of this happens, Hick realizes Eleanor will never have time for her or a relationship. Eleanor belongs to the people, and while part of the attraction is Eleanor's intelligence, no one wants to share their partner with the world. So, Hick exits, and Eleanor has one less distraction.
Things To Note
What Could Happen Next
Are they going to show that awkward exchange of power between the Obamas and Trumps?
Collected Quote(s)
We're all on the same side, but we're not always equal, are we?
— Michelle Obama
Review
Highlights
Being Reminded Of The Eleanor From The First Episode
An empowered Eleanor is our favorite Eleanor, and honestly, we're glad that Hick went away, so all Eleanor could focus on is what work could be done with the powers bestowed onto her. Through that, she began to recover after so many episodes of feeling like the weakest link.
Michelle Addressing Hillary's 2008 Campaign Against Her Husband
When focused on Barack's first campaign, the show went right past all Hillary, Bill, and the Democratic establishment said and implied to take Barack down. But, even if just in one scene, Michelle addressing what was said was iconic. On top of that, it firmly reminds you of Democrats having a likability issue. Yes, Hillary won the popular vote, but similar to how people voted against Trump more than for Biden, I would submit that the same could be said when it came to people voting against Hillary than for Trump (potentially).
For as much as Michelle is a likable person, with some immeasurable sway, she can't undo decades of resentment, sound bites, and decisions that made it so she was chosen by process of elimination. Even if she is probably one of the most qualified presidential candidates ever.
On The Fence
Betty's Storyline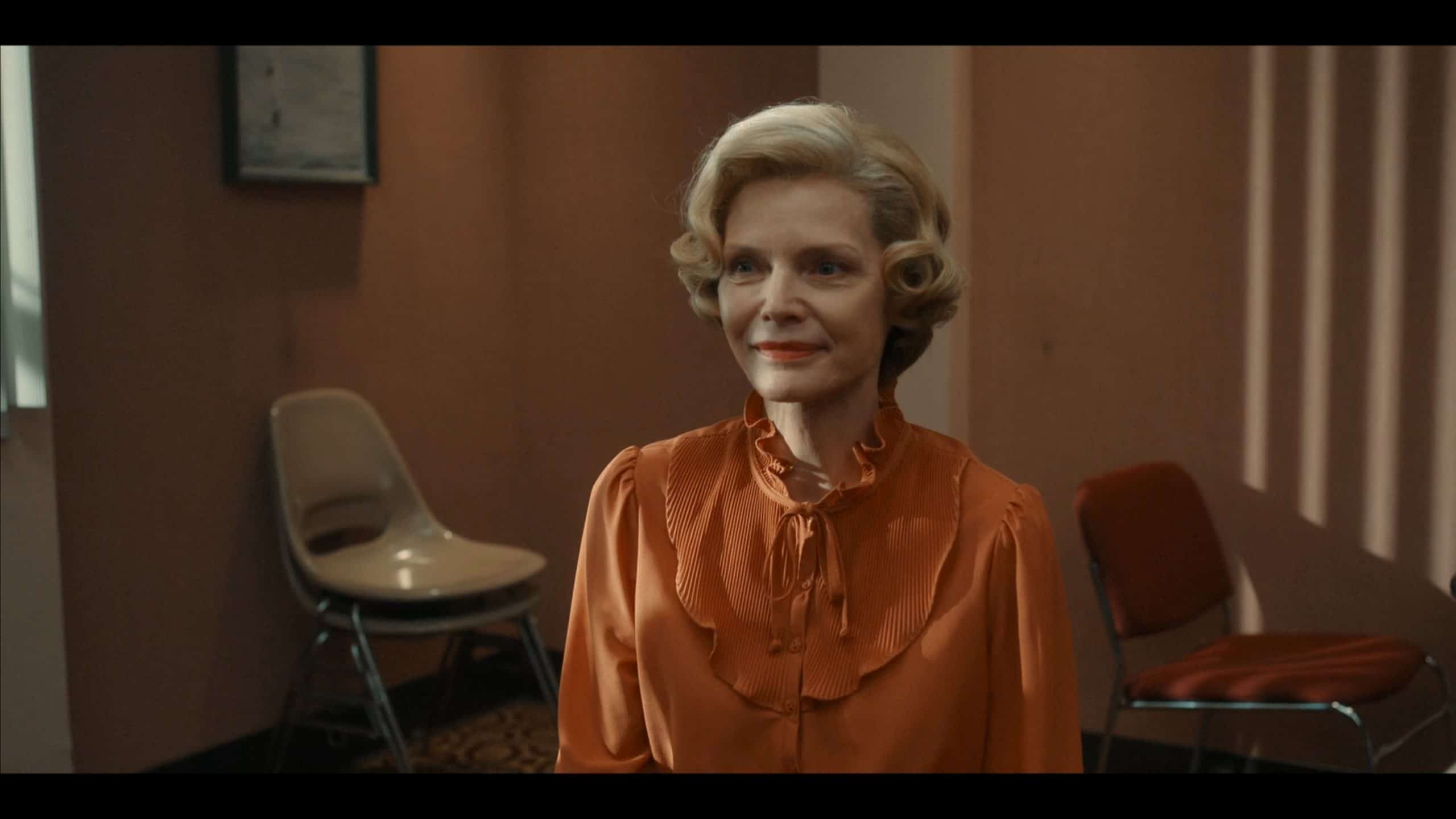 At this point, Betty's storyline has run its course, and it almost feels like it could have ended if they curbed her past a bit. Which leaves us torn. On the one hand, exploring Betty's past has been what put this character ahead. But, when you consider they haven't utilized Betty's past as it once did to really help you get to know her and further her storyline, it reminds you of Betty's disadvantage compared to the other two first ladies.
So here is hoping, in the finale, she ends things on a high note, and this just feels like a slight stubble.
[ninja_tables id="46704″]
The First Lady: Season 1/ Episode 9 "rift" – Recap/ Review (with Spoilers)
Overall
From what it seems, The First Lady will end on a strong note as it begins to show the end years of two of the first ladies being in the White House and sets up one of the top things Betty Ford is known for.
Being Reminded Of The Eleanor From The First Episode
83
Michelle Addressing Hillary's 2008 Campaign Against Her Husband
82
Highlights
Michelle Addressing Hillary's 2008 Campaign Against Her Husband
Being Reminded Of The Eleanor From The First Episode
Disputable
Betty's Storyline