Vi finally starts her teaching job and finds herself honing in on one student as Robyn looks into the murder of a congresswoman.
Aired (CBS)
April 16, 2023
Director(s)
Christine Moore
Writer(s)
Vanessa K. Herron, Kim Rome
Previously Noted Characters
Robyn
Queen Latifah
Mel
Liza Lapira
Harry
Adam Goldberg
Aunt Vi
Lorraine Toussaint
Detective Dante
Tory Kittles
Recap
This content contains pertinent spoilers. Also, images and text in this post may contain affiliate links which, if a purchase is made from those sites, we may earn money or products from the company.
With the sudden death of a pro-immigrant congresswoman comes Robyn being called in because one of the immigrants the congresswoman was housing is accused of being the murderer. This is a shock to all who know him, including his wife, and she hopes Robyn will be able to exonerate her husband, for they have been through enough just trying to get into the country and being dropped off in New York when they were supposed to end up in Boston.
Luckily, between Mel, Harry, and Robyn, they are able to trace everything to a conservative member of Congress with FBI ties, who was blackmailing members of the congresswoman's staff, as well as her allies. Thus leading to the accidental death when one of her aides, who was stealing congressional funds, was confronted and shot the congresswoman. Unfortunately, that aide also died in a separate act of violence. But ultimately, the husband was released, and the congressman, and his allies, were brought to justice.
Robyn's case aside, Aunt Vi has her own case as she seeks to reunite one of her students with his older brother. To make a long story short, Aunt Vi's student and his brother ended up in foster care, and the family they were with had an abusive dad. The older brother was able to escape, but Aunt Vi's student wasn't, and after being placed in a new, good home, Aunt Vi's student made it his mission to find his brother. This led to him talking to the wrong people, likely coming off as an opp, but thanks to Aunt Vi and Detective Dante, the kid reunites with his older brother and ends up in the same healthy foster home.
Things To Note
Detective Dante is still looking for the person who beat up Manny and seems to be stepping on some toes in pursuit of justice.
Question(s) Left Unanswered
I thought the position Aunt Vi was being offered was for people who are older?
What Could Happen Next
Detective Dante looking for who hurt Manny for a good five episodes.
Collected Quote(s)
"No one wants to be the villain in their own story." Robyn
Review
---
Community Rating:
---
Highlights
Aunt Vi Finally Has A Life Outside The House
For the most part, Aunt Vi didn't have a life or storyline that didn't revolve around Delilah or Robyn. Yes, she has a girlfriend, but she is so sporadically seen that, if the show had a different tone, you'd think she was imaginary. But, with a job outside the house, Aunt Vi being an Equalizer in her own right, and forming a relationship with Detective Dante separate from Robyn? Aunt Vi held her own.
Let's hope, with time, this can become a consistent thing rather than a once-in-a-while treat.
On The Fence
Wishing We Got More From The Main Cast
The snail's pace "The Equalizer" moves in to benefit its guest stars is unfortunate for multiple reasons. One, because the show takes so many breaks, it often loses its momentum. Add in that no one consistently has their storylines, whether personal or professional, remain constant. At best, like in this episode, things may begin with a reminder that Manny was attacked, Delilah had a little boyfriend, and other tidbits, but if there is just one scene that pushes the storyline forward – that is considered lucky.
And I know, they have a 18 episodes to fill, but maybe this should return to a ten-episode count like we got in season one. Even if that means future seasons only go on from January or February till early May – depending on CBS.
[ninja_tables id="55242″]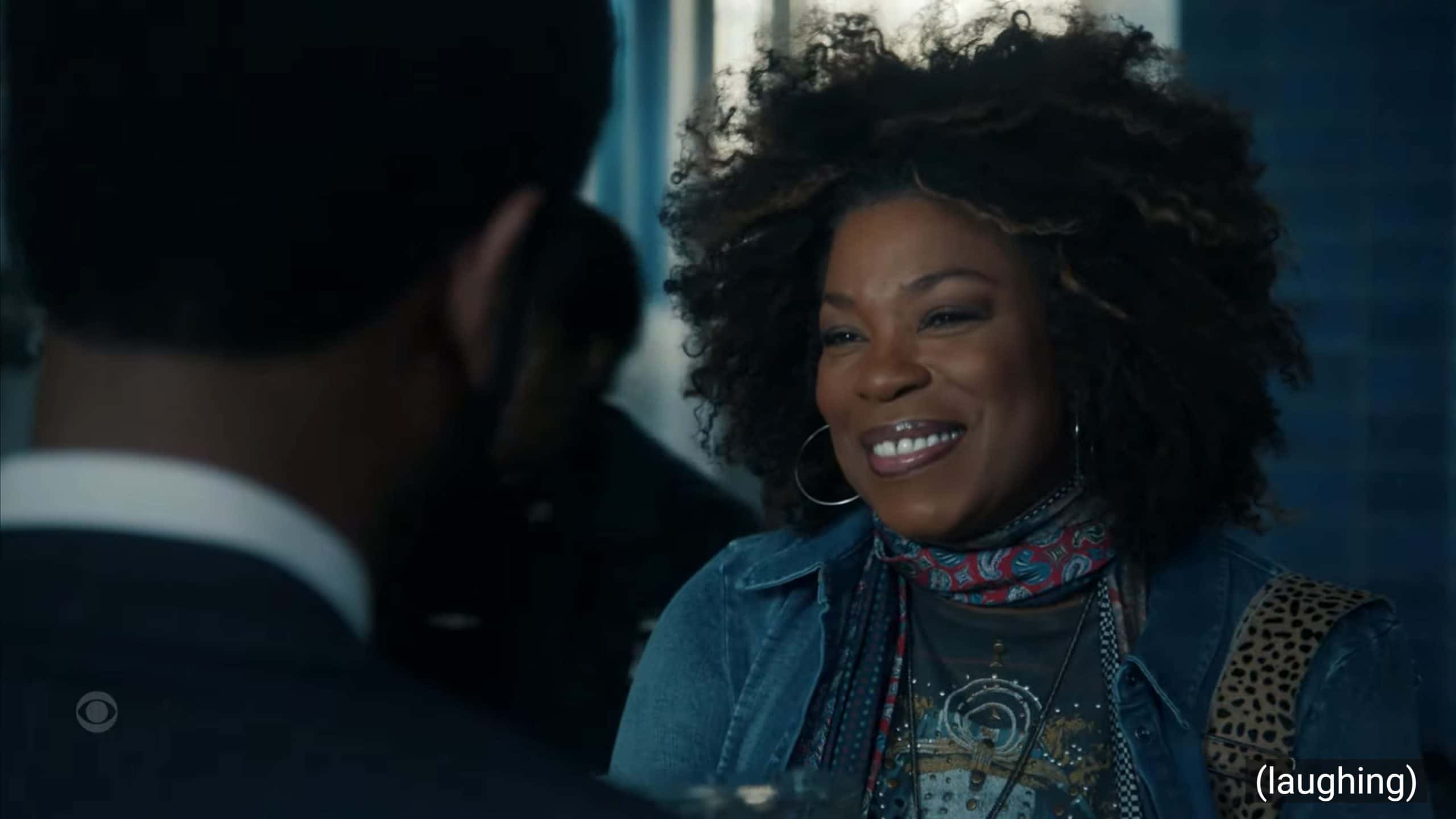 The Equalizer: Season 3/ Episode 14 "No Good Deed" – Recap/ Review (with Spoilers)
Overall
While we do get the benefit of a follow-up to Aunt Vi's job offer and Detective Dante looking for justice, there remains an imbalance between the weekly case and progressing storylines that is increasingly frustrating.
Highlights
Aunt Vi Finally Has A Life Outside The House
Disputable
Wishing We Got More From The Main Cast