As Robert exerts his power over Thony and Arman, Nadia finds herself pushed to manipulate Robert to regain control over her life.
Aired (FOX)
11/28/2022
Episode Title
The Ask
Director(s)
Loren Yaconelli
Writer(s)
Denise Hahn
Introduced This Episode
Gabriel
Mark Labella
Anna-Mae
Amielynn Abellera
Recap
This content contains pertinent spoilers. Also, images and text in this post may contain affiliate links which, if a purchase is made from those sites, we may earn money or products from the company.
They Sent Me Down The Wrong Rabbit Hole – Russo, Garrett
As to be expected, Garrett is stuck on Maya's death and the assumption that Robert killed her. As this happens, Russo joins him in sorrow, as she didn't get her promotion, and drinking leads to kissing, but thankfully nothing more.
What matters with this topic, though, is that Russo's team is able to get a partial print on a newly discovered gun, and Arman matches the partial print.
I'm Going, Going, Back, Back To Manilla – Arman, Gabriel, Anna-Mae, Thony, Luca, Bosco, Robert
With Sin Cara finally catching on to what Bosco is doing, he is brutally killed alongside his team. This failure, part of a stream Arman has been part of, makes Robert want to end this favor to Nadia and just kill Arman. However, with Thony coming up with a plan to import prescription drugs from the Philippines via Anna-Mae, her replacement at her former job, and her husband, Gabriel, Robert lets Arman live.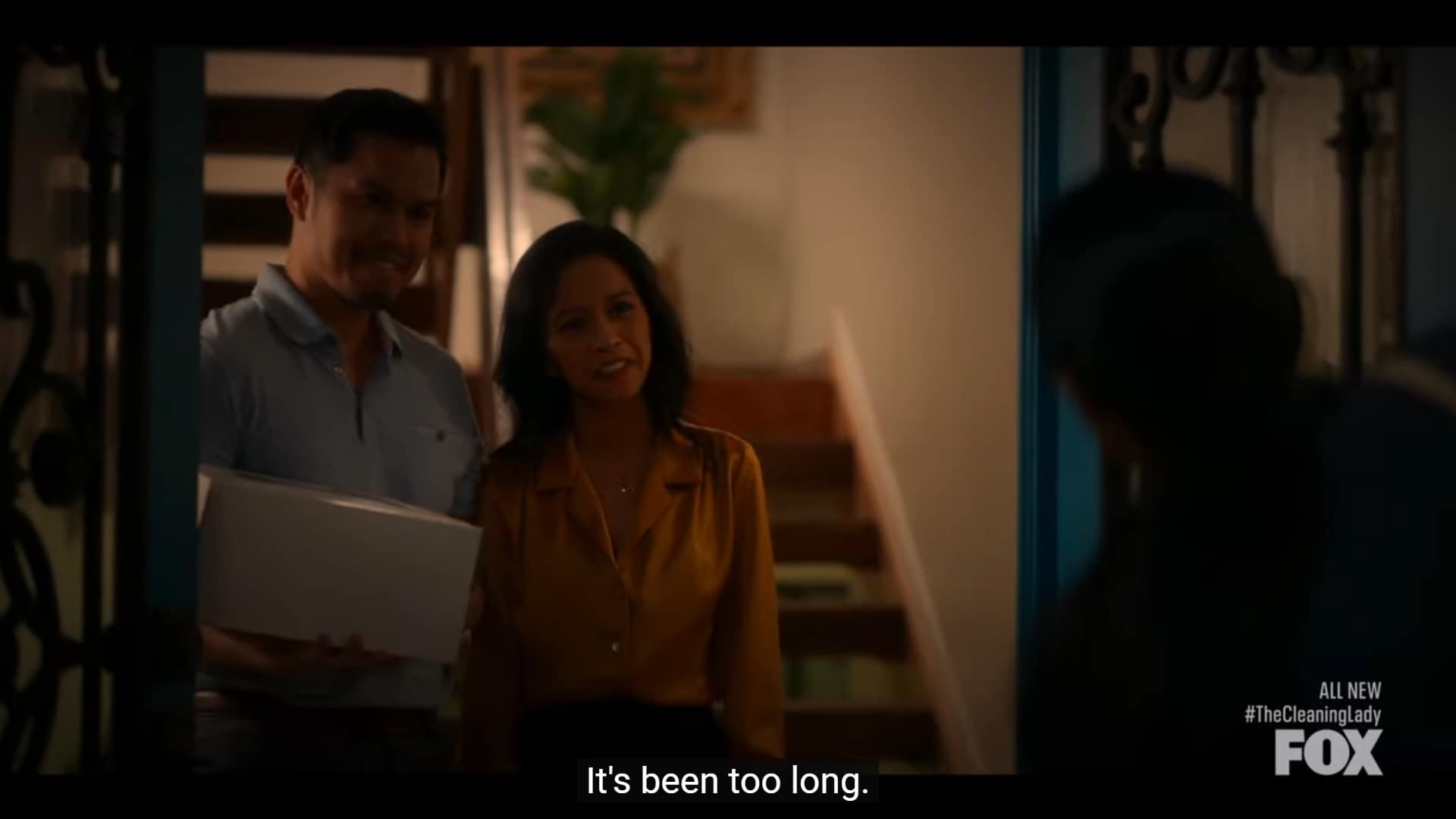 Note: He doesn't let him come to Manilla, but he does get to live. As for Thony? She is explicitly warned that if she fails, she will be stuck in the Philippines, sick child or not. For while Arman may have a soft spot for Luca, Robert couldn't care less about Luca having complications because of his transplant, lacking drugs, or any of that. If anything, to him, like learning Thony is undocumented, is just a motivator and a means to control Thony. Which, after her success, albeit at the cost of the relationship she had with Anna-Mae and Gabriel, he may not be too hard on her.
Robert Is Worth More To Us Dead Than Alive – Robert, Nadia, Arman, Thony, Luca, Isabel
Varying opinions exist when it comes to Robert. Thony may recognize Robert's threat to her life and that of her family, but him financing a new method for Luca to get her drugs makes him alright with her. If not, better said, she is willing to tolerate him as a means to an end. As for everyone else? Arman wants him dead. For one, he is a constant threat to his life, and he is sick of it. But he also realizes that if Nadia is still married to Robert, she inherits everything if he dies.
This leads to mixed emotions for Nadia, who was the subject of Arman's anger when he confronted her about the marriage. In one minute, Arman is pushing for a divorce, and the next he wants Nadia to stay married, help Arman kill Robert, and take him for what he is worth. Which, with Isabel selling La Habana and Robert buying it for Nadia, if not to control her, maybe finally getting what she is owed will get Nadia on board?
Things To Note
Question(s) Left Unanswered
What was the specific reason Russo didn't get her promotion?
How good is the Cleaning Ladies doing for Fiona to send money back home?
What Could Happen Next
With the way this show kills off people, expect Robert to die
Garret, Aman, and Robert, having the opportunity to kill each other at the same time
Review
Low Points
Russo and Garrett Making Out
I don't know why, don't wanna know why, but I will say that this felt completely unnecessary. Maybe not random, because these two have had their moments, but it remains a moment that didn't need to happen.
On The Fence
Robert's Pending Demise
Can Arman fail and not kill Robert? Absolutely. However, the precedent set thus far is that if you are a de facto villain on this show, ranging from Marco to Hayak, you will die. Which, in the case of Robert is a shame since, if he operated on the level of Garret, where he isn't a hero but is more so annoying than a villain, he could be a welcome member of the long-term plans of "The Cleaning Lady." But with his obsession with Nadia, trying to control Thony, and hatred of Arman, the chances of him being used to make the season finale pop seem way too high.
Garrett Going After Arman
In some ways, Garrett going after Arman could be entertaining, since Garrett has the FBI behind him, and Arman doesn't have much beyond luck. But, with knowing neither will get seriously hurt or killed, there is very little reason to get excited.
Arman Playing Reverse Uno On Nadia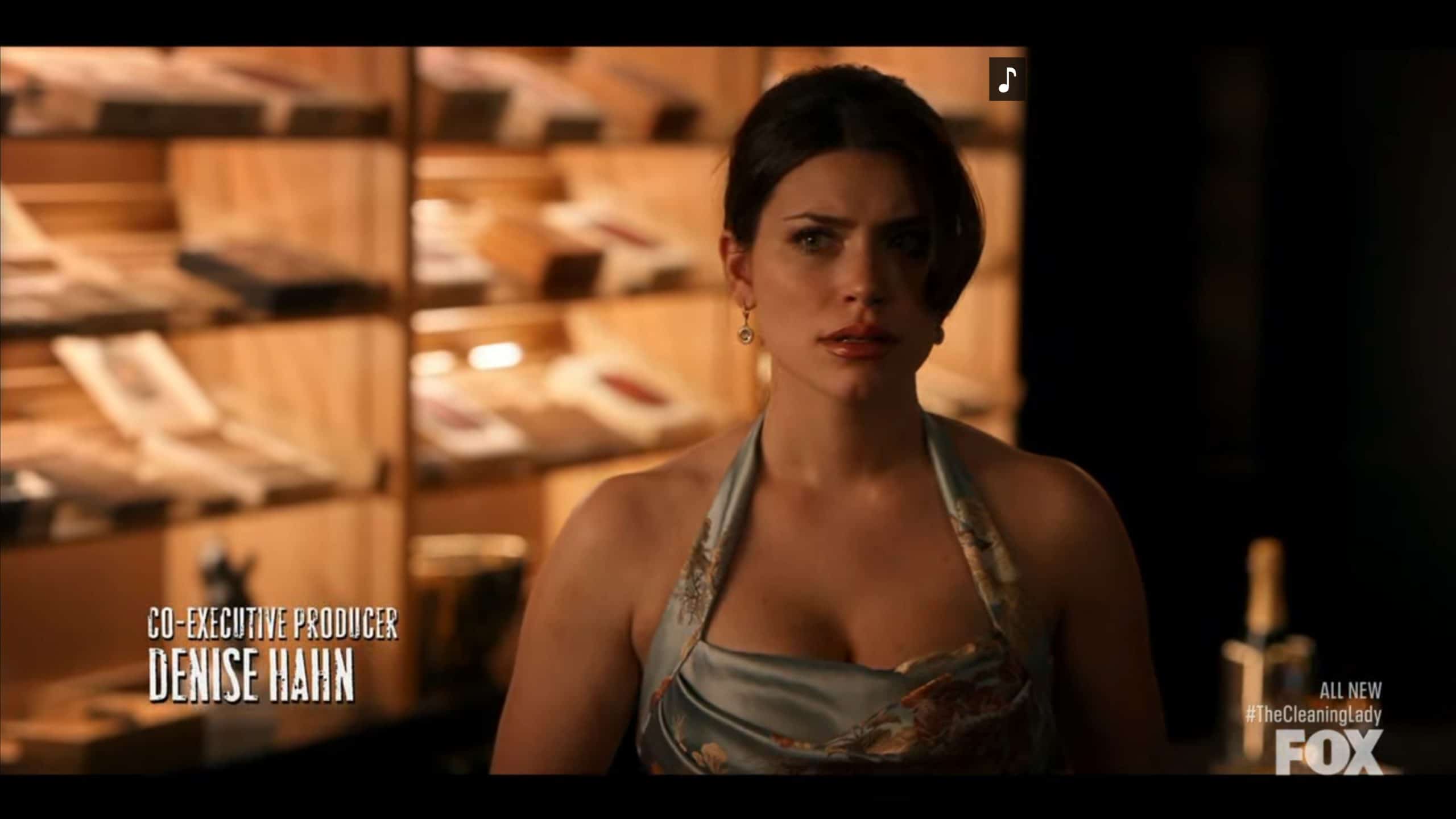 I'm trying to understand how Nadia allowed Arman to play a reverse on her after the stunt he pulled? Between the whole Thony thing, including her being cut out of what is going on, and then Arman clearly being nosy and showing he doesn't trust Nadia, by bringing up the marriage, why is she on the defense? What's the reason behind softening her like this? Not that a kinder, less femme fatale Nadia is terrible, but the way she shifted just seems a bit off.
Sin Cara Letting Thony and Arman Get Away
For people we've been warned about all season long, who just committed a massacre, letting Thony and Arman get away, and holding off on shooting at them when they were in close range, it leaves me wondering what's the long game? This show is overdue for a power vacuum with Hayak gone, and with Robert simply financing gangs, having an actual gang, mob, cartel, what have you, show up and take over would be perfect. But, who knows if that is the plan for Sin Cara or if they'll end up like the various gangs we've briefly met who have gone to the wayside.
The Trip To Manila
Is it wrong to have expected and wanted more? This is Thony's first trip back in years, and she sees only two people and is out within 24 hours? There is no walk down memory lane, maybe a flashback, nothing? Is it wrong to be disappointed that we didn't get to see and know more, considering this might be the rare time Thony can go to the Philippines and could be the last time she volunteers since there is nothing there for her anymore?
The Cleaning Lady Directory
Affiliate Link(s)
Links contain affiliate links which, If you make a purchase, we'll earn a commission from the company.
Season 1 - Amazon

Season 2 - Amazon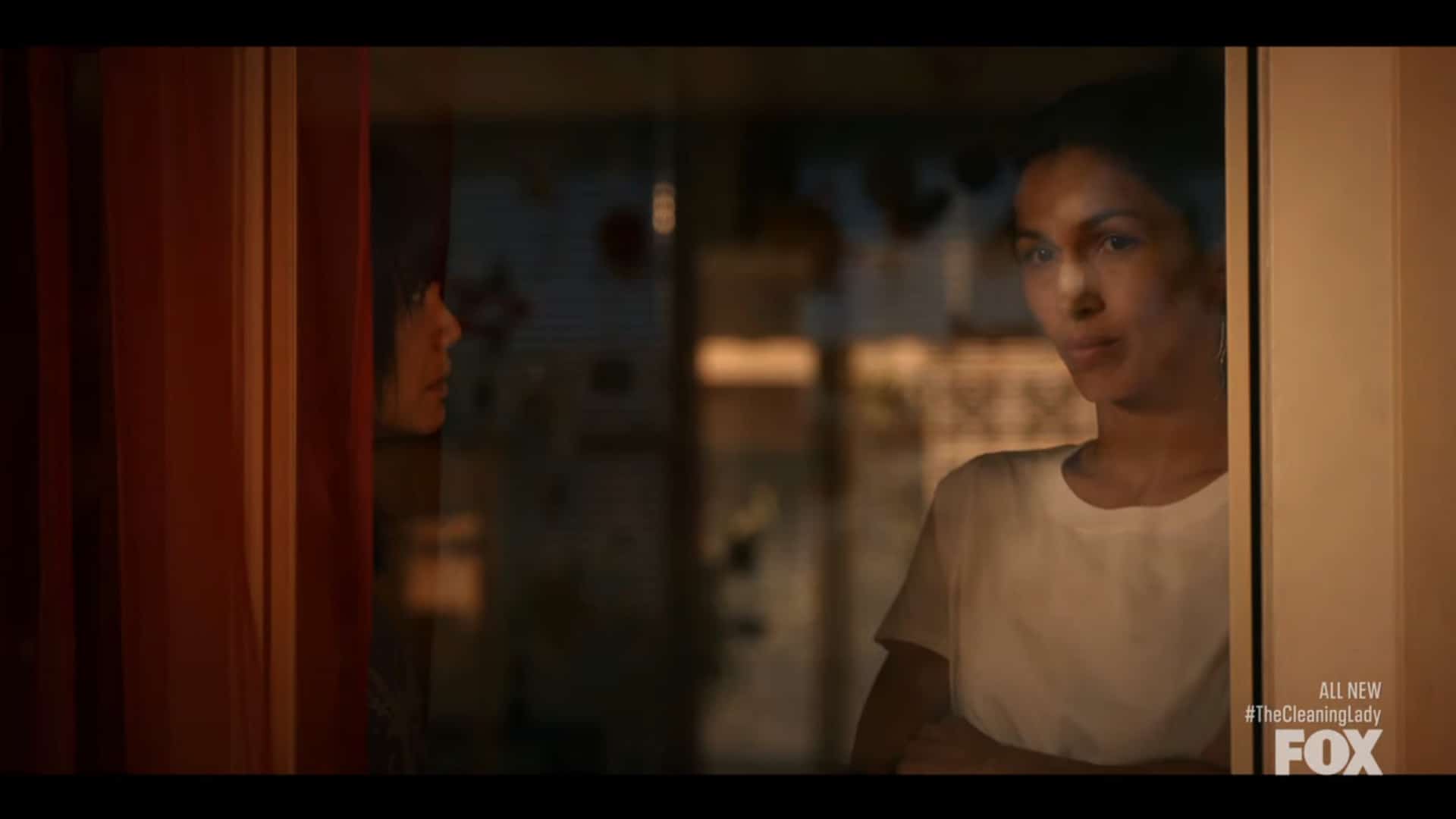 The Cleaning Lady: Season 2/ Episode 9 – Recap/ Review (with Spoilers)
Overall
As "The Cleaning Lady" approaches the end of its second season, it isn't necessarily building up much in the way of hype. It's the same thing, different episodes, and while there is still some form of entertainment value, there is the need to question and feel it may have already peaked.
Disputable
The Trip To Manila
Sin Cara Letting Thony and Arman Get Away
Arman Playing Reverse Uno On Nadia
Garrett Going After Arman
Robert's Pending Demise
Russo and Garrett Making Out