The Circle: Season 2/ Episode 11 – Recap/ Review (with Spoilers)
The player eliminated in the last episode meets one of the catfish, and, once more, a game stirs up drama.
---
| | |
| --- | --- |
| Episode Name | The Master Plan |
| Directed By | Sam Campbell |
| Written By | Lee Gant |
| Aired (Netflix) | 4/28/2021 |
This content contains pertinent spoilers. Also, images and text may contain affiliate links, which, if a purchase is made, we'll earn money or products from the company.
Recap
#GirlChat – Trevor, Khat
Khat decides to go see Trevor and isn't mad at all at finding Deleesa there. In fact, they chat about River, Deleesa being a daddy's girl, and the real Trevor being a momma's boy, and even her going away video is rather kind. Mind you, focused on Courtney and River being snakes, but kind to Trevor, considering she could have blown up their spot.
#Trifecta – Trevor, Mitchell, Chloe, Courtney, River
With Khat gone, Mitchel and Trevor come to realize they need to get Chloe on their side because River and Courtney are so in sync that they are deadly. So the plan is for Mitchell to win Chloe over to break up that alliance and find a way to infiltrate Courtney and River's thing and break them up.
The problem is, Courtney and River are damn near a hive mind, so breaking them up is laughable. As for Chloe? All she is ultimately left with is feelings of being torn. She loves her boys, Courtney and River, but Trevor is her Circle boyfriend and Mitchell? Well, him opening up about his virginity and how people perceive him gets to her a bit. All of which ultimately will probably end John during the next round.
The Circle Awards – Mitchell, River, Trevor
When The Circle thinks there are too many good moments between players, it has a messy game that allows anonymous call-outs. This time around, the awards that deserve special attention are Best Performance, given to Mitchell, following by Lifetime Achievement Award for Kissing Ass, shared by Mitchell and River.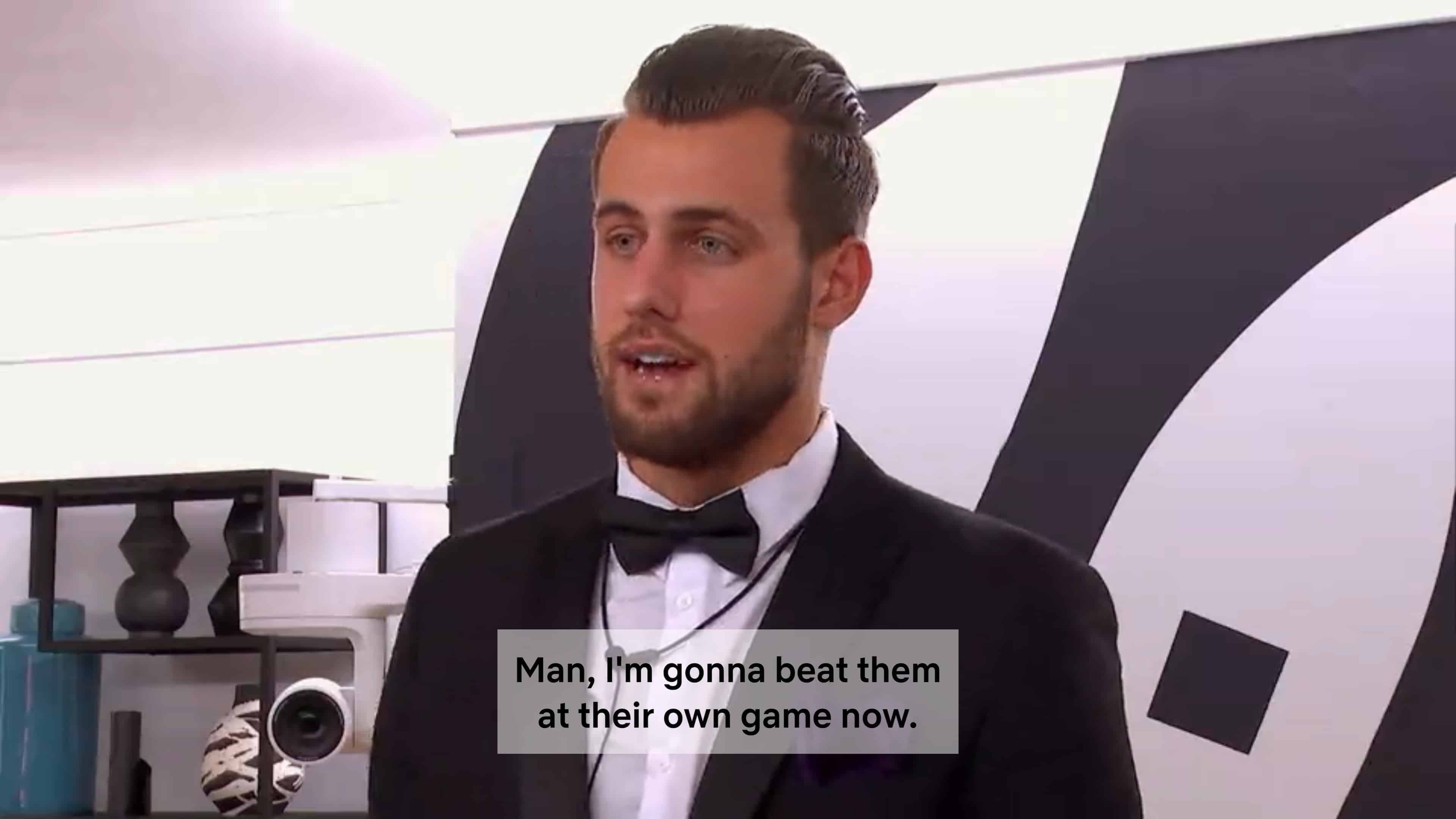 Now, River takes it on the chin and laughs it off. Mitchell, on the other hand? Oh, he is salty if not outright PISSED! Yet, with the game being what it is, Trevor makes sure River is alright since it seems River is the one Mitchell and Trevor may try to win over. For with it spreading that Courtney is likely the Joker, it seems a target is on his back.
Review
Highlights
The Shade, The Drama!
Mitchell getting in his feelings was a tad bit funny. I get it because he isn't a catfish and is trying to play an honest game, so what he was awarded was offensive. However, at the end of the day, everyone is looking to make $100,000, and all alliances are circumstantial. Many times there have been conversations about not necessarily eliminating someone at the bottom of the popularity ranking but upper echelon people.
Mind you, it has yet to happen, but you never know? We are coming to a point where popularity should be an issue, rather than you not getting along with everyone. Though, despite all the talk of strategy, it seems the only thing people think about in The Circle is their clique. Thus, all the drama, shade, and ultimately entertainment a person can hope for.
[ninja_tables id="56609″]
Summary
The Shade, The Drama! - 83%
The Circle continues to seem geared towards those who first entered but, at the very least, even if the newbies don't have a chance at winning, they are providing some entertainment.