The Chi: Season 2, Episode 3 "Past Due" – Recap, Review (with Spoilers)
---
Community Rating: 0.00% (0) - No Community Ratings Submitted (Add Yours Below)
---
This post may contain affiliate links and spoilers. Please read our disclosure policy.
---
Kevin and Brandon FINALLY reconnect as Ronnie is hoping he can get out thanks to Detective Cruz rushing to close Coogie's case.
---
Network
Showtime
Director(s)
Justin Tipping
Writer(s)
J. David Shanks
Air Date
4/21/2019
Introduced This Episode
Gladys
Renee Lockett
Images and text in this post may contain affiliate links which, if a purchase is made, we'll earn money or products from the company. Affiliate links and external links have an upward facing, superscript, arrow.
Daddy Issues: Ronnie, Tracy, Emmett, Sonny, Tiff
The one thing which has been pushed when it comes to Ronnie the last few episodes is that he is the kind of man who needs structure and routine. Also, he needs to feel needed. Expectations, being pushed to be accountable, that pushes him to be a better man. However, it seems between drinking and an incident with Jason that led to Tracy putting the breaks on their relationship, that messed him up. Possibly to the point of contemplating suicide.
As for Emmett? Well, Sonny seemingly had a strike, and with his kids not interested in taking over, Emmett volunteers and things don't necessarily go well. Grease traps aren't handled, the majority of the menu becomes unavailable, and then Tiff shows up. She wants $300 for Emmett to go to the dentist, implying she either has shoddy or no insurance, and he flips out since he still has not seen his son.
However, trying to do right by his kid, he gets the money, and while he may not see his kid, he does end up having sex with Tiffany.
What Are Friends For?: Brandon, Hannibal, Kevin, Maisha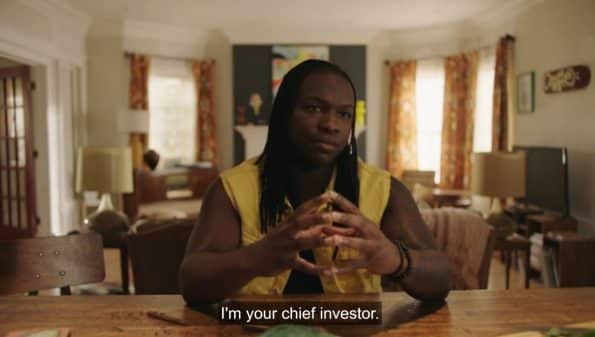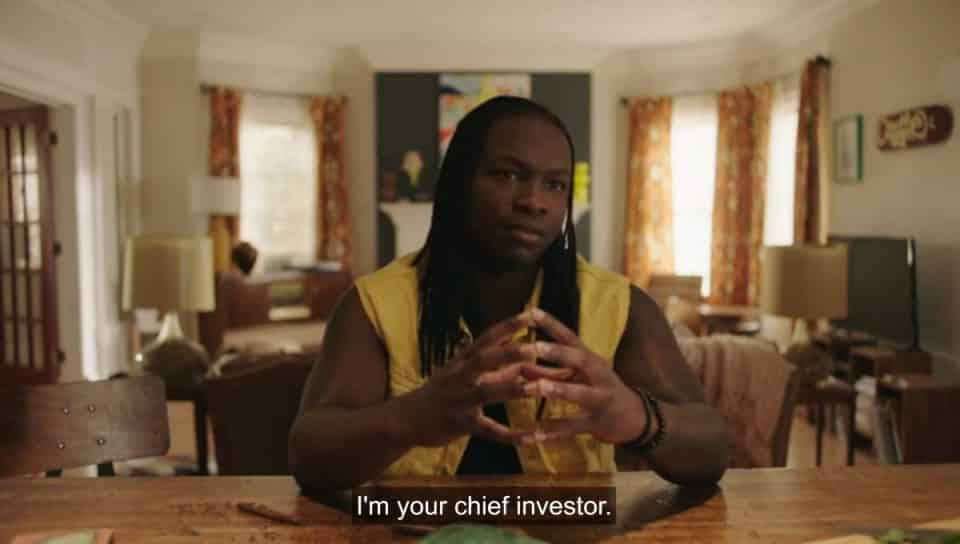 Maisha is missing school again and with her also giving Kevin back Coogie's bike, it triggers some curiosity and the need to return the bike. Leading to Maisha blackmailing Kevin into bringing her homework and, lowkey, checking in and keeping her updated. Which Kevin doesn't willingly do, at first. However, with him coming back with her homework, learning she is staying home to take care of her siblings, he gets reminded not just how lucky he is but also how nice Maisha can be. Maybe to the point of liking her.
Something Brandon teases him about when they talk later, after shooting the breeze about Ronnie maybe getting out. In fact, they have an overdue heart to heart in which Kevin asks what it was like to have a brother and Brandon opens up more than we often see him do. Pushing the idea that going to therapy is leading to Kevin picking up a few things. Though, at the same time, Brandon recognizes Kevin is a smart kid and when you in the hood, especially if you about something, you try to look out for kids like Kevin.
Though, Brandon also spends some time trying to look out and be more responsible for himself. He works a pimp's funeral for money, has Hannibal help him offload some weed which was used in lieu of cash, and Hannibal also pushes Brandon to compete in a competition his alma mater is having. One with the kind of prize money which could pay Hannibal back, get the truck some clout, and present some kind of silver lining to a rather trying few months.
Technicalities: Kimberly, Detective Cruz, Ronnie, Detective Toussaint, Gladys, Kevin, Miss Ethel
Plain and simple: Ronnie gets out of jail. With him being drunk during the confession, Kimberly convincing Kevin's family to not have him testify, and Cruz not doing due diligence, the DA lets Ronnie out. Thus leading to the possibility of Internal Affairs and the Board of Review maybe coming down on Cruz's neck. Which leads him to rough Ronnie up a little before his release, but Ronnie just beat a murder charge so he never minds it.
As for Detective Toussaint, with no real traction in terms of Brandon or the Reg's hang involved with Miss Ethel's assault, she asks around. However, with being a cop, and trying to pin things on Reg's people – no one speaks to her. That is until she meets Miss Ethel's friend Gladys who pushes her to consider the white woman buying up the neighborhood.
Other Noteworthy Facts & Moments
From what it appears, Laverne may have been written off the show since we're told she isn't coming back to Chicago from Delaware.
We see Papa's father this episode, but don't meet him formally.
Highlights
Brandon Reconnecting With Kevin & Hannibal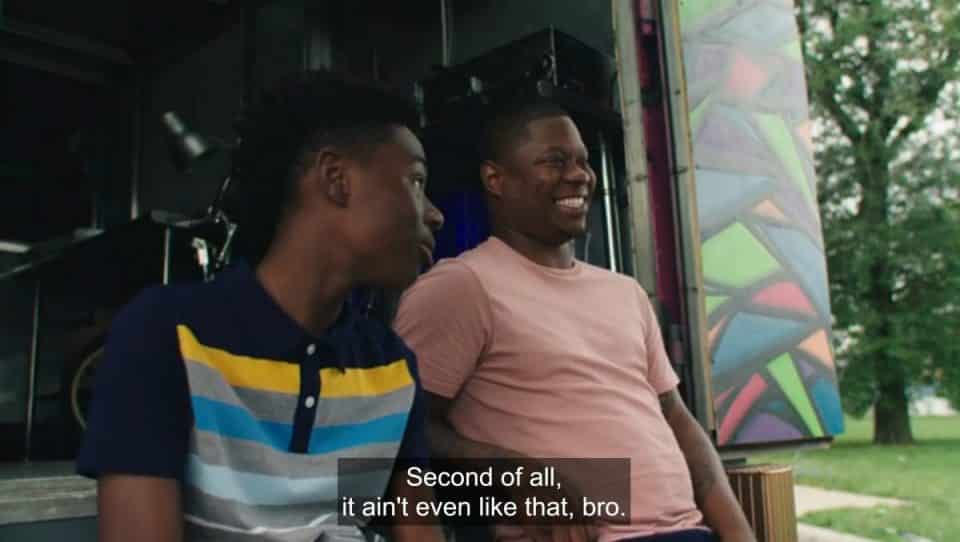 While Ronnie gets more screen time than I personally would like, Brandon is essentially the male lead of this show and deserves to be so. He represents the dude trying to do the right thing, "Man up" and is struggling a bit. Yet, thanks to his community, be it an inspiring cousin in Hannibal or trying to live up to the ideas of adulthood with Kevin, he perseveres.
But diving a bit deeper into the Kevin thing, while I know Kevin can't replace Coogie and Brandon can't step in for Kevin's dad, as an older brother, he seems ace. Yeah, their relationship hasn't always been ideal and is rooted in tragedy, but with Kevin opening up to Brandon, joking with him, you have to admire the comradery. The showing of a Black man and kid, similar to Ronnie and Jason, connecting by choice rather than pushed by a third party to do so. Add in Brandon offering Kevin a job, kind of, and maybe that may keep Kevin out of trouble.
Kevin & Maisha
I'm not saying I ship them romantically, but I am invested in their friendship. More so because of Maisha's part, since I like her defying stereotypes which also showing she is a product of her environment a little bit. Yet, Maisha represents to me the kind of character you wish would get their own show or play a strong role. So while she isn't one of the main cast members, it makes her being a frequent part of Kevin's storylines so satisfying. Especially when she isn't lowkey bullying him.
Though, thinking about it now, I feel reminded that we have barely heard or seen her cousin so far. Which I'm not even mad about since Kevin needed to move on.
Emmett Stepping Up At Work
Strangely, Emmett and Amir's weave hustle isn't mentioned but he does step up at Sonny's. Which isn't doing well, granted, and was triggered by him maybe losing his job. But, let's take note, Sonny is the closest thing to a father right now so with his brother dying, his kids wanting to shut down his reason for getting up, Emmett stepping up isn't completely selfish. In his own way, this is showing he isn't just some dumb kid who doesn't believe in condoms. He was actually listening and paying attention – not enough for a smooth transition, but the lights are on right?
The Difficulties of Readjusting To Civilian Life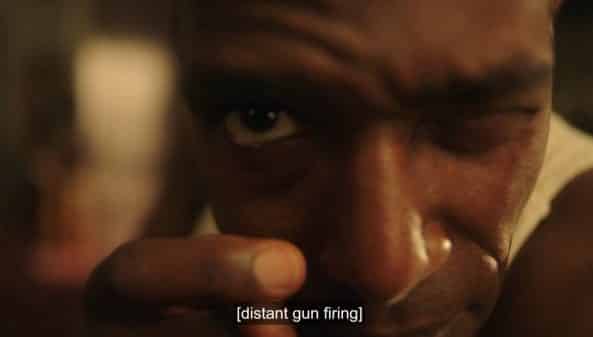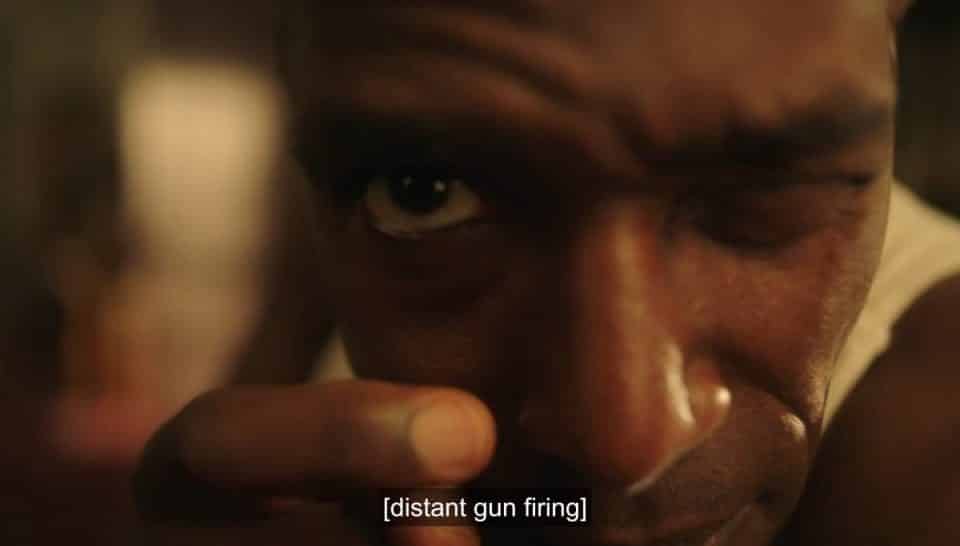 Whether it is getting out of prison or the military, it's kind of a surprise we don't see more stories about this. Getting out of the military especially since many go in either for GI Bill and VA benefits, but also because they like structure. And this isn't to forget the movie Dead Presidents which touches on this, but that was focused on Vietnam and how the military was then. It'd be interesting to see what it is like for a Black person, male or woman, getting out now.
Which makes Ronnie of interest for watching him struggle deal without someone telling him what to do, where to go, and this episode touching upon how he was trained to kill, it adds layers to the character. It also touches on what I want to say it PTSD, before Jason died. Since it isn't clear what happened overseas but clearly Ronnie has been changed forever and not always for the best. So, with us going into his past, here is hoping they may show a bit of his tour and continue to develop his descent into being the neighborhood wino.
On The Fence
Tiff and Emmett Hooking Up – Without Any Signs Of A Condom
I would love for Tiffany to be more than an angry, rightfully so, baby momma. Yet, I'm not sure if I want her reconciling with Emmett like this. On the one hand, it would help us understand how his father maybe recovered his relationship with one or two of his children's mothers. However, I think Emmett needs friends more than a girlfriend or a uck buddy. Like, him and Tiffany becoming friends and evolving into something more – cool. Them continuing as lovers who have a terrible relationship? Not so much.
Add in there wasn't no sign of a condom and it makes you wonder if they may have a second child together?
Detective Toussaint's Investigation
With her leaving Brandon and Reggie alone, that means she is going to look into those trying to gentrify the neighborhood and with that comes the question of whether she can make it interesting? Now, some real estate firm hiring thugs to scare out locals is a good plot, but Toussaint is new and isn't anywhere near being a lead character on the show's hierarchy. So, with that in mind, you have to question how much time will be invested to bolster this story? Especially if Ronnie doesn't end up involved.
Can We Get The Past Of Other Characters?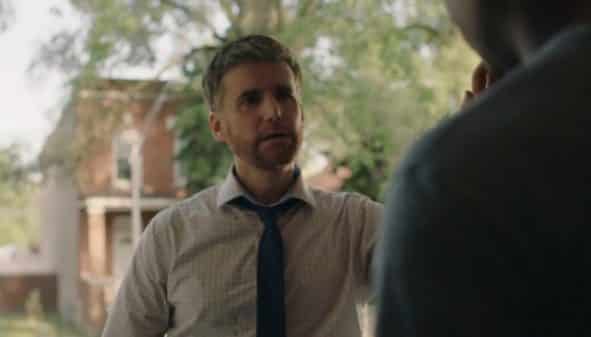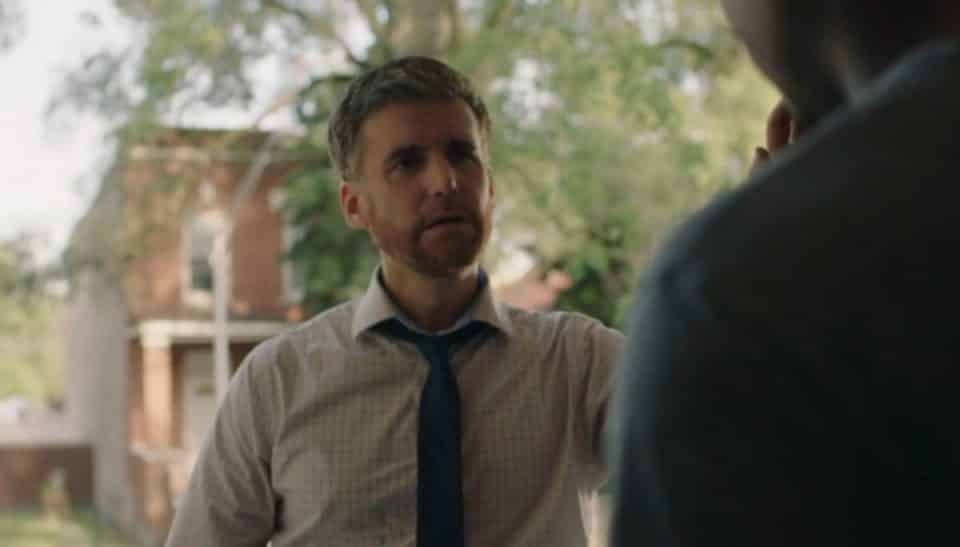 We're digging pretty deep into Ronnie's past, and with that, it makes me wonder if they might spread that love around? Granted, most of the character's past would have them be toddlers or teenagers, but I'd like to see how Brandon met Jerrika, how Kevin's parents met, or what Emmett saw growing up which led him to be lowkey trash. Heck, getting Reg's past and witnessing bad times with his parents and deciding he has to take care of Jake could do a lot for his character as well.
Because, let me tell you, while the actor who plays Ronnie deserves praise, there is a reason this show is an ensemble. For if it was all about him, this would not boost Showtime's subscriber count.
Follow Wherever I Look on Twitter, Like us on Facebook and Subscribe to the YouTube Channel.
[ninja_tables id="34586″]