Ronnie finds a lead on Kiesha case that brings Nina to tears as Kevin goes on a date, and we bring more focus to Douda's mayoral campaign.
---
Director(s)
Jet Wilkinson
Writer(s)
T.J. Brady, Rasheed Newson
Aired (Showtime)
7/12/2020
Introduced This Episode
Roselyn
Kandi Burruss
Camille Halloway
Lena Waithe
This content contains pertinent spoilers.
Recap
When You Know Better You Do Better & Expect Others To Do The Same – Jemma, Kevin, Douda, Jake, Roselyn
While Jake still can't stand Jemma, Kevin has taken a real liking to her. In fact, they go on a date that goes swimmingly well. They look at a Black civil rights exhibit, have ice cream, talk, and he even openly says he likes her – in front of his mom. As for her, she reveals her dad made sure she had a lot of dark skin Black figures so she wouldn't have a complex and, overall, there is a nice back and forth.
But, it isn't just Jemma who opens up to us, Douda does the same. Partly thanks to the appearance of his wife, Roselyn, who comes about to help him with his campaign. Leading to the reveal they didn't have children due to it not being safe when they were going to, as well as him running for mayor simply because he was told he couldn't. So despite the idea of this seeming about money or something of that nature, it is really just to prove a kid from Englewood has no limits.
Be Wary Of Who You Let Into Your Relationship – Emmett, Tiffany, Darnell, Sonny
With it being a little too long since Emmett had sex with Tiffany, he is getting frustrated. But what doesn't help is when he talks to his dad about it, and he plants seeds Tiffany could be cheating. Which, by the way, she has the opportunity to, but it seems she is really trying to work things out with Emmett. The problem is, she isn't on birth control, due to the way it messed with her hormones, and she isn't trying to get pregnant.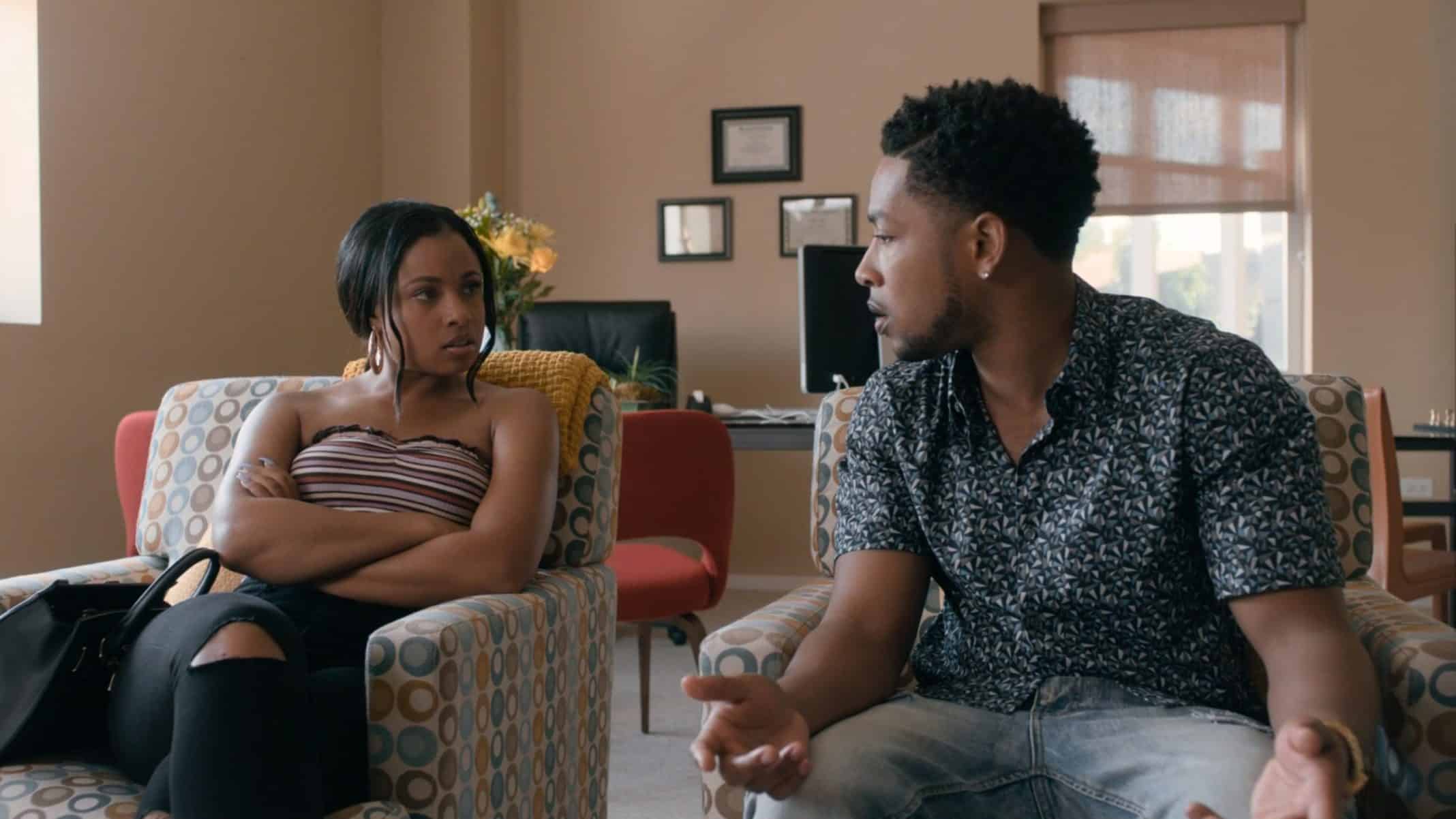 So, taking note from some pointers Sonny said, Emmett does what he should have long done, and that's romance Tiffany. For that ends up getting him what he wants – though with no sign or mention of a condom, let's hope Tiffany's worse fears don't come true.
The Death Of Innocence – Papa, Pastor Stanley, Camille, Nina, Dre, Kevin, Ronnie
As the mayoral race gains more attention, naturally, there is a need to question who is Douda facing? The answer? Camille Halloway. Who is she? Well, she is female and queer, believes in God, and did have Papa's vote and attention until he saw her pay his daddy. With that, red flags were raised as it appeared Pastor Stanley could be paid to let you speak in front of his flock.
Leading to the question on everyone's mind: Did they finally discover Kiesha? Well, the answer is… no. Ronnie thought he may have helped Dre find Kiesha; however, what they discover is someone else. Thus providing some temporary relief for Nina, but still leaving us to ask: Where is Kiesha?
Review
Highlights
Jemma and Kevin
Even after so many seasons, Kevin still has that vibe of the younger versions of the adult stars in predominantly Black movies. You know, like in "Love & Basketball" and so many others. But what we appreciate about his latest love interest, Jemma, is bold, beautiful, intelligent, and rich. The combination pushes Kevin to be greater, and considering his friends are Jake and Papa, you can see how she could further Kevin's journey to where Papa would like him to be.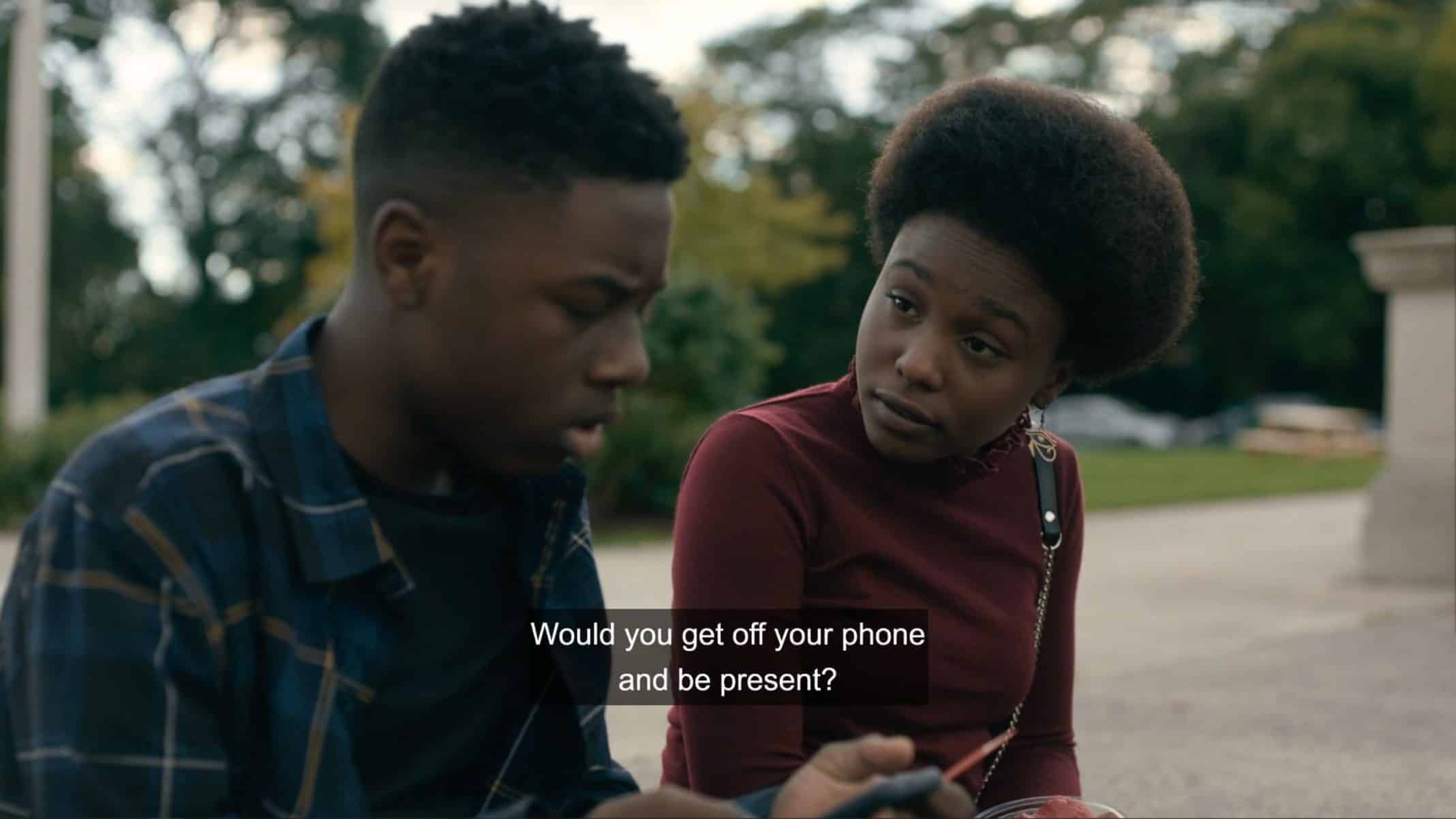 But, I'd even add in that you get a hint of Brandon and Jerrika when it comes to their relationship. After all, Jerrika came from money while Brandon didn't have the stability Kevin has but also wasn't making it rain out here. So, together, it almost feels like we're getting a taste of what Brandon and Jerrika could have been if someone wasn't a douche.
Douda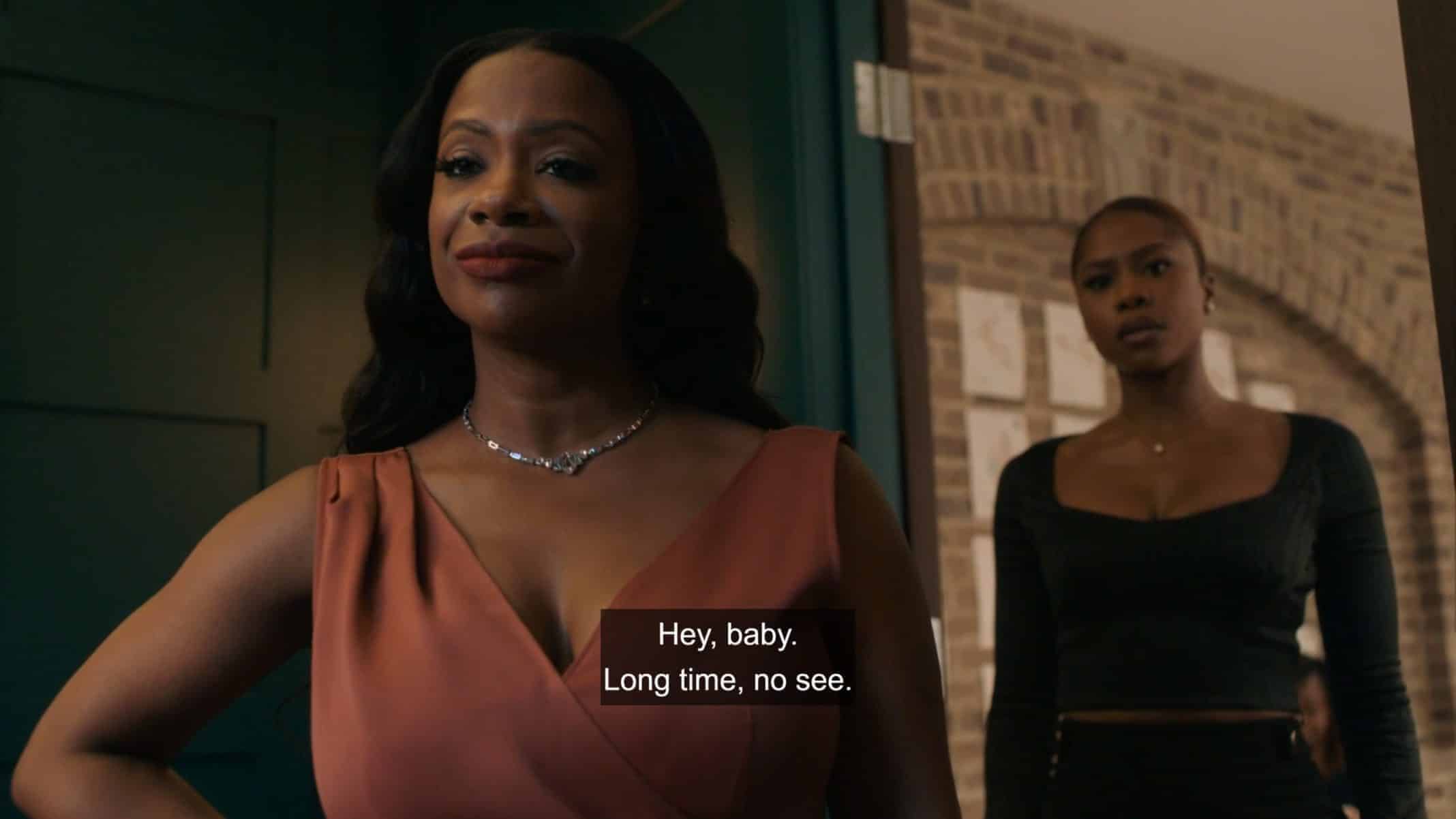 Like the police presence of the first season, it seems the existence of gangsters and the drug game have exited "The Chi" but has left Douda to remind us of its existence. Which, personally, we're okay with. Especially since Douda is versatile. He can be a BAMF, a businessman, and taking note of the paternal role he plays in Jake's life, you can see him capable of being a softy as well. And it is in exploring his more vulnerable side, like with his wife, that you can see Douda as the perfect person to help the show transition from some of its former major themes.
Camille's Speech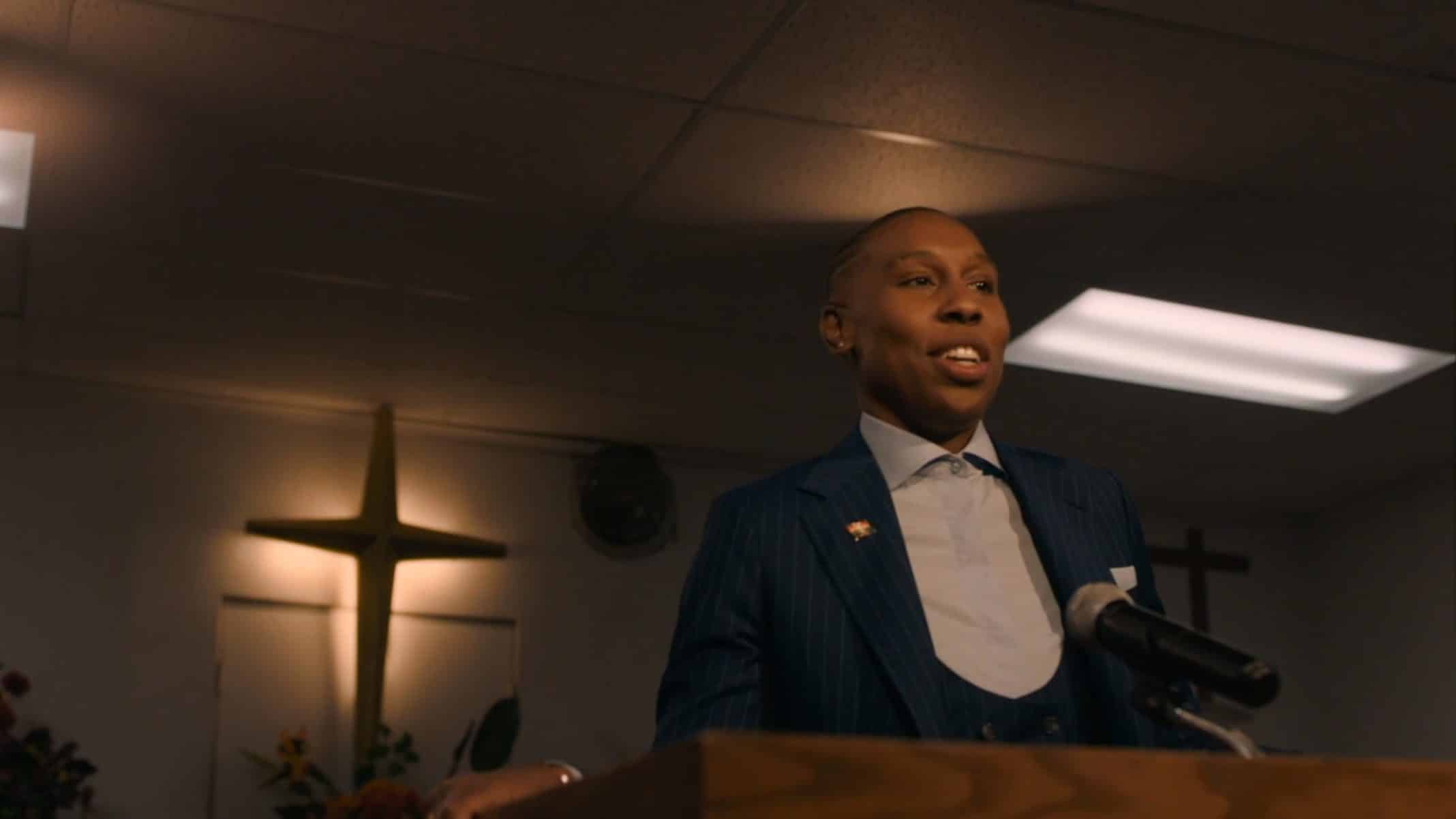 I'll admit, after a nap, I can't remember a thing she said, but in the moment, the passion of Waithe's speech could hit you. But, what matters, in the long run, is she makes for a compelling adversary to Douda, and that's what the show needs.
Emmett & Tiffany
While Jemma and Kevin are giving us puppy love perfection, you have to also appreciate Emmett and Tiffany, who are a little ghetto, but making it work. For couples like them are as necessary as the Kevin and Jemma, or Brandon and Jerrika types. Because they exist and also deserve representation. Plus, again, there remains a void to be filled with two of the original cast members gone, and being that everyone is splitting up the time they used to take, it is only right they get pieces of what could have been their storyline as well, right?
Overall
Trajectory – Plateau
Despite the, "Where's Kiesha?" storyline starting to drag a little bit, the various other stories compensate as it shows us the evolution of other characters and what challenges they will face next.
Where To Watch
Jemma and Kevin - 87%
Douda - 85%
Camille's Speech - 83%
Emmett & Tiffany - 84%
Despite the, "Where's Kiesha?" storyline starting to drag a little bit, the various other stories compensate as it shows us the evolution of other characters and what challenges they will face next.