As this tumultuous and traumatic season of The Chi comes to an end, will there be joy or more heartache in the final moments?
---
| | |
| --- | --- |
| Director(s) | Rebecca Rodriguez |
| Writer(s) | Justin Hillian, Jewel McPherson |
| Aired (Showtime) | 8/23/2020 |
This content contains pertinent spoilers.
Recap
A Time To Mourn The Living & Dead – Stanley, Papa, Kiesha, Jada, Nina
Ronnie's death is more than an end to a storyline but also end to a major character – the second of the season. But, while people mourn the flesh, others are mourning what is still living. For example, Papa finds himself forced to mourn what was once the shining example of a father since Pastor Stanley gets arrested at Ronnie's funeral for money laundering. Which for Papa, he doesn't hear the charge like we do, but with him seeing his father take Camille's money, he isn't dumb.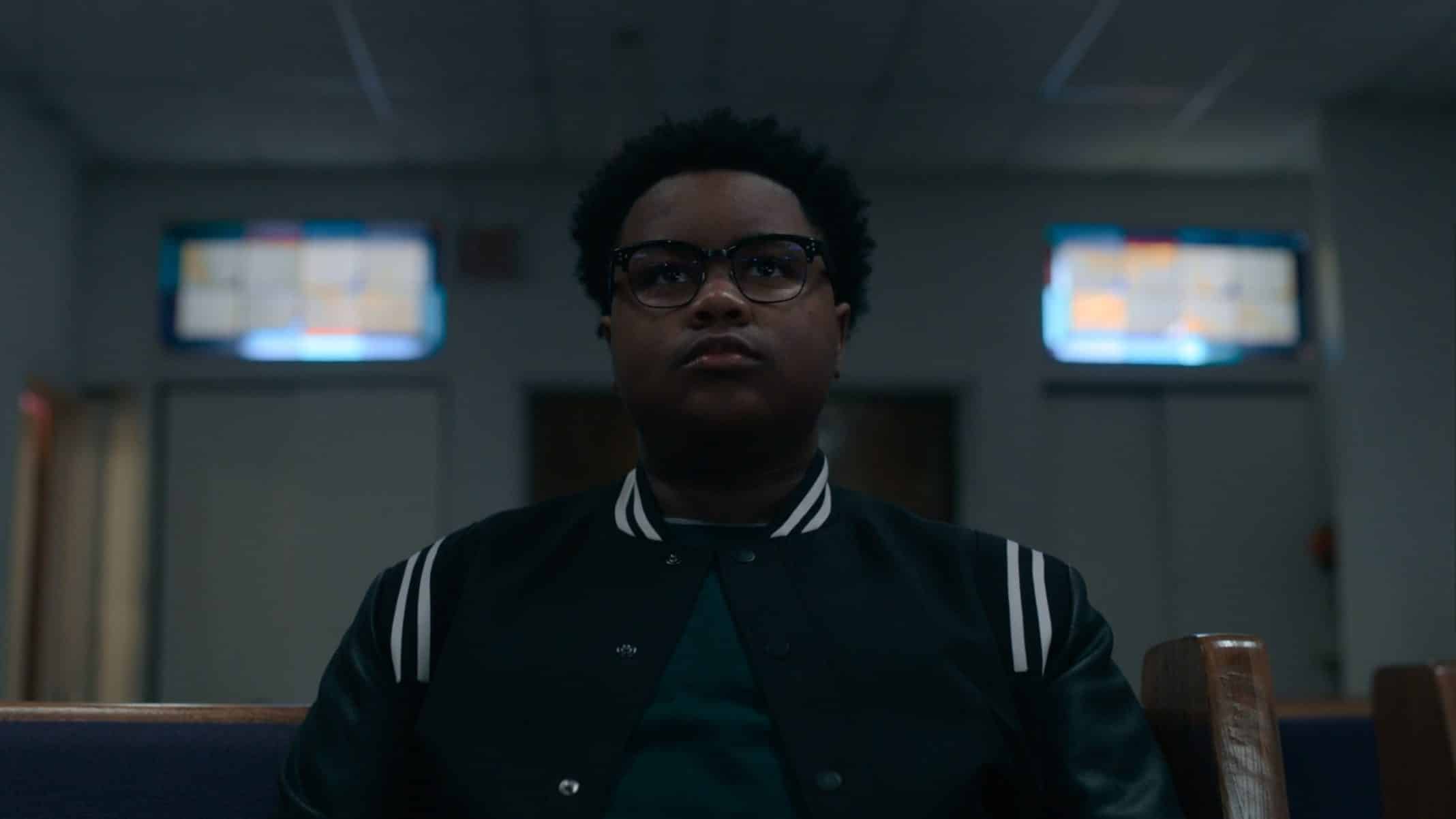 So this leaves Stanley trying to deal with reconciling who his father is, especially as a man of faith, to who he is slowly revealing himself as, primarily by accident. This is hard for Stanley since, with him being a pastor's son, and his friends not as religious as him, it creates a bit of a crisis of faith. Making it so, even when he has a man to man conversation with his father, it doesn't solve the issue as much as it calms it down slightly.
As for Kiesha? Well, after a talk with Nina, and Jada, even Tiffany, it doesn't seem she is ready to terminate her pregnancy. This isn't to say she is definitely going to keep the child and raise it, but she needs time. It seems the guilt from killing a fully grown person is transitioning to killing an unborn child. At least in terms of killing the child's potential.
Come Together – Emmett, Tiffany, Darnell, Jada, Jemma, Kevin, Jake, Trig, Roselyn, Camille, Otis
Despite the Dom situation, Emmett and Tiffany's nuptials go on without a hitch. Granted, Darnell tries to stir the pot a bit by mentioning how Emmett should get a prenup, but that's just because of his own screw-ups and trying to look out for his son. Beyond that? It's a happy occasion, and it even leads Tiffany to reveal she has friends, her mother doesn't support the marriage, and Jada fully embracing Tiffany as her own.
Also, in the lead up to the ceremony, Jemma and Kevin reconnect, and I'm talking beyond having sex. Sadly, it seems he still doesn't trust her enough to tell her his, or rather Kiesha's, personal business, but she does open up and trust him. How? By revealing she tried to commit suicide and goes to a therapist. Someone who she even talked about having sex with Kevin about, and it seems his blessing made things clear for her. Which, upon hearing, and Jemma's advisement, may lead to Kevin voluntarily going back to therapy.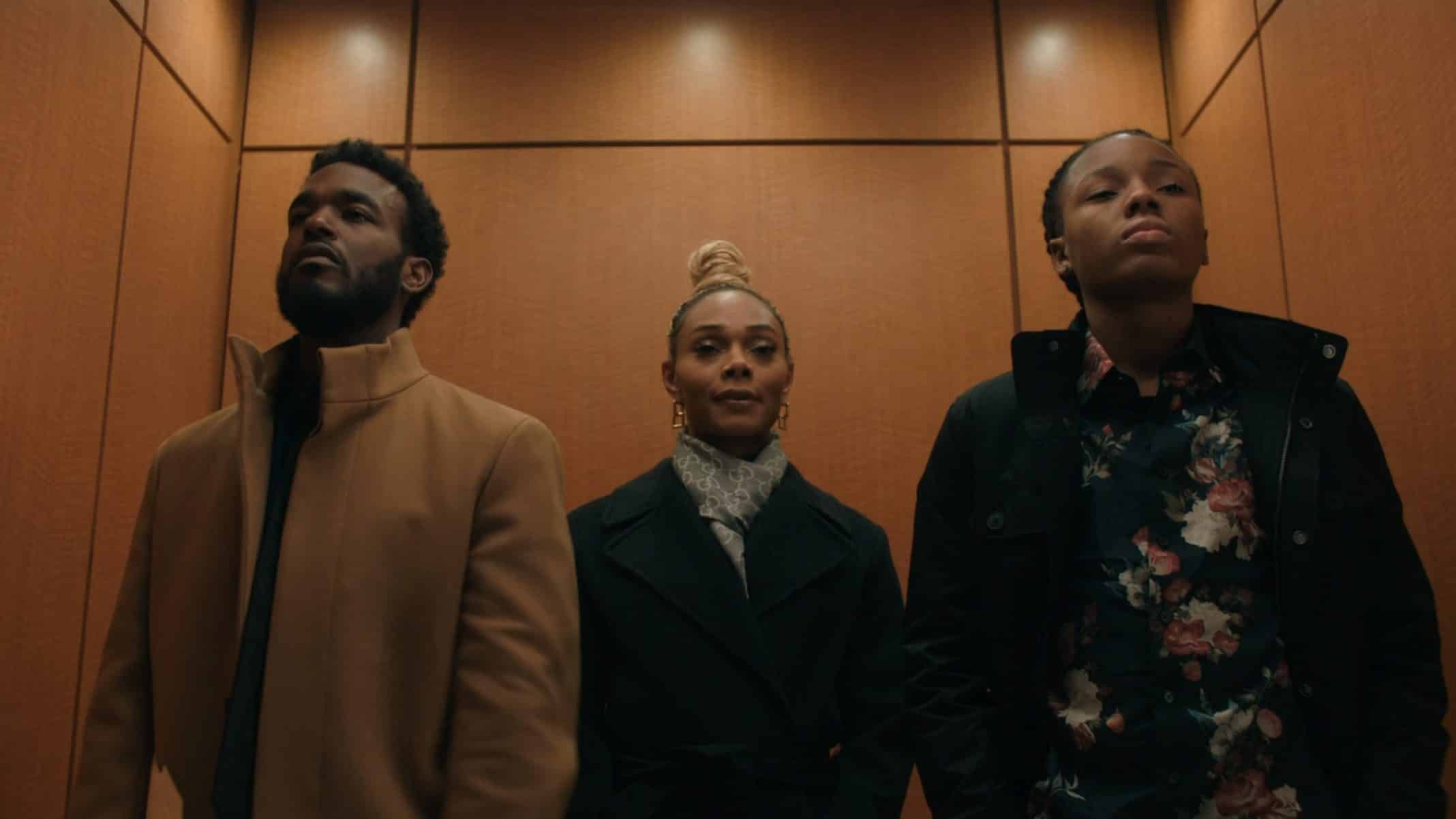 Leaving the Jake custody situation, and Otis' run for mayor. Well, Trig gains custody after Otis doesn't show up, and despite Roselyn trying to end Otis' campaign, Camille doesn't bite. For while she did pay off Stanley to speak at his church, and didn't necessarily mind Otis' mother trashing him, it seems she didn't want to deliver what would have been a death blow. Thus, she loses the race, and while it seems Otis lost Jake, a major political point, he has long term plans.
What's Next? – Otis, Trig, Kiesha
Such as? Well, spinning the situation, of course. As the soon to be mayor, he can't manage his street business on the day to day, so he pushes Trig into the situation. Who, at first, isn't for the idea, but comes around, and with that, Otis will pay for Jake's education as Trig works for him. Thus, both have their storylines set for the next season.
As for Kiesha? Well, it isn't clear what she might do with the baby, but with us seeing her run on her own, no fear, no baggy clothes, it seems she has found a new normal—one that isn't rooted in fear, but her freedom.
Collected Quote(s) & .Gifs
Act in her absence as you would in her presence.
— Jada
Review
Highlights
A (Mostly) Happy Ending
While Ronnie is dead and gone, and Kiesha isn't sure how to handle her baby, for nearly everyone else, things moved forward. Jada gained a daughter, and Tiffany got married to a man who is far from perfect, yet feels perfect for her. Kevin and Jemma reunited, and we got to see them have intimacy beyond sex. Then with Papa, while he is coming to a new understanding of who his father is, between his friends and girlfriend, he has more than enough love and support to see him through this tough time.
Heck, add in Jake being with his brother and sister-in-law, since Trig is apparently is married to Imani, and you not only get more than enough happy endings to go around but a firm idea of what season 4 could hold. Which, as of now, is looking pretty good.
Dom Didn't Appear
We did not need Dom to appear and dangle the threat of revealing what she knew or messing with Darnell to be petty. So her staying away was truly a blessing, and while we know she has to come back in the next season, one can only hope, especially with Ronnie gone, she doesn't replace the drama and stress he brought to the show.
Imani's Return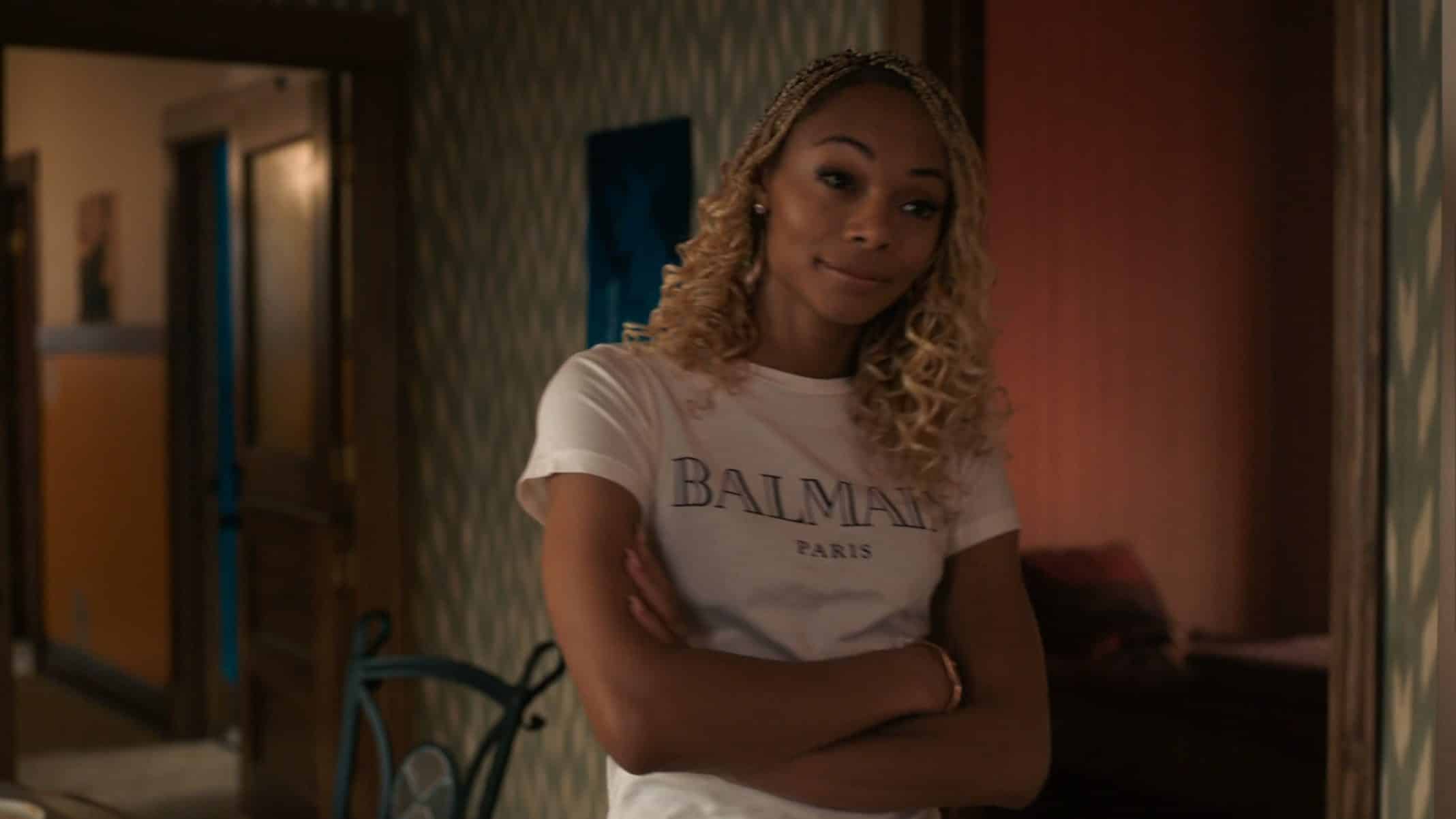 What we love and appreciate about Imani is that she doesn't live in a bubble. For us, when it comes to seeing trans people, it's either in their own world, like Pose, or in what we see on FreeForm where everything is so ideal that it seems to be a fantasy. One which you'd love to see but know isn't coming for a few generations.
That thought aside, Imani knows who she is, how she is perceived, and you have to love Jake's lack of care about it. For at the end of the day, you can see that's his sister, step-mom, what have you, and he just wants love. What she was assigned at birth, that doesn't matter to him since that isn't something he really has to deal with.
But beyond that conversation, you have to also take note of Imani's acknowledgment that it's Jake's education and how the average person may feel about her. For lest we forget, the show did glaze over Trig's discomfort with the LGB part of the community. So, with her questioning how Jake felt and his response, it brings back the conversation on where does transphobia, and even homophobia, may stem from.
How Kiesha's Pregnancy Might Be Handled
Abortion, adoption, or raising a child isn't a simple decision. As Tiffany noted, when talking to Kiesha, you have to take note of what resources you have and if you are in a space to raise a child. So with Kiesha, you have to factor in a two-parent household, a sibling, and Kiesha currently being unemployed and out of school. Also, while Jada had Emmett at her age, is she capable raising a child without the father, who raped her – hence the child?
There are a lot of complicated feelings at play here, and the show doesn't back down from making it clear abortion isn't an easy and snap decision. It's an emotional one that, despite how the media may play on it, isn't treated like a form of birth control. Just like knowing you may have a baby, aborting it is a life-altering decision that isn't easy and surely not under the circumstances Kiesha is in.
Talking About Therapy & A Showing Therapist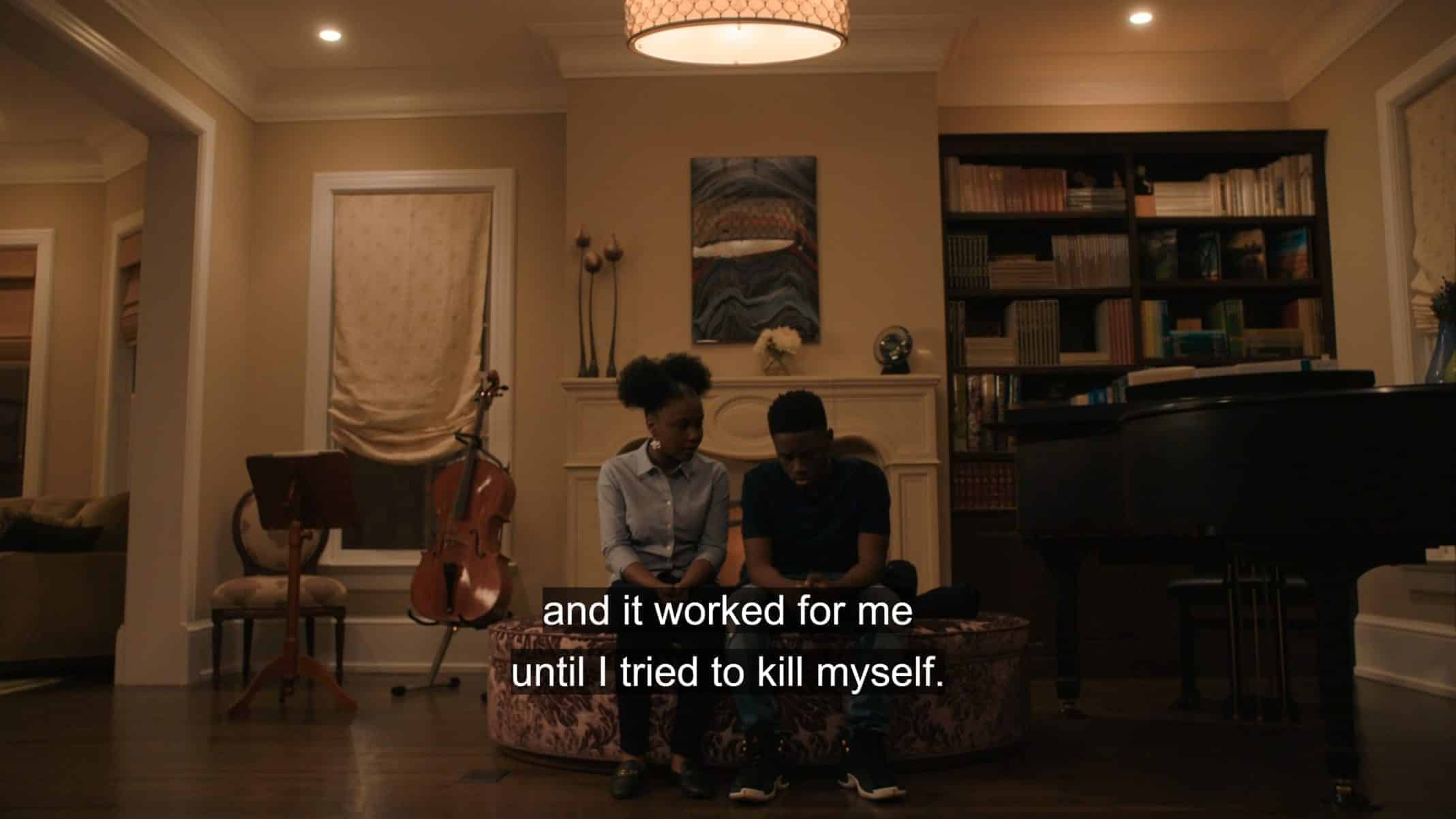 This season we got not only a marriage counselor but advocacy for therapists. Tiffany and Emmett went to couples counseling, and we got reminded that their role isn't to validate your decisions but advise you and give you a neutral party to talk about them. And while Jemma's mention of suicide was sudden, it has value since the suicide rate of young Black kids, it isn't talked about often. Especially in the same context of just needing someone to talk to because life is overwhelming, outside of what we saw Kevin and Kiesha go through.
So whether on purpose or just for the sake of the story, you have to appreciate the normalizing of counseling and therapy in life and a reminder that it isn't a rich people thing, but should be an option for everyone.
Where To Watch
A (Mostly) Happy Ending - 88%
Dom Didn't Appear - 84%
Imani's Return - 85%
How Kiesha's Pregnancy Might Be Handled - 86%
Talking About Therapy & Showing A Therapist - 87%
While tragedy and trauma has been consistent throughout the season, The Chi leaves viewers with hope for what's to come and the hint that, while there will always be drama, it may lighten things up in the next season.