While we already knew certain characters wouldn't make it past this season, additional names get added, and it becomes clear there is a lot of change on the horizon.
---
Network
Showtime
Director(s)
Jet Wilkinson
Writer(s)
Ayanna Floyd Davis
Air Date
6/16/2019
Introduced This Episode
Mr. Bennett
Richard Gant
Images and text in this post may contain affiliate links which, if a purchase is made, we'll earn money or products from the company. Affiliate links and external links have an upward facing, superscript, arrow.
Making Time To Heal: Ronnie, Brandon, Mr. Bennett, Tracy, Jada, Miss Ethel
It's an odd few days for Ronnie. He is forced to reckon with what he almost did to Jada as she decides to stop assisting Miss Ethel. Also, Brandon decides to forgive him after Detective Cruz revealed how he messed up and pretty much set Ronnie on the path he is on. But in all this, alongside Tracy opening the door to come back into the life of Jason's child, there is healing.
However, the healing is never complete until you deal with the source. So, while going to Jason's child's baptism, he makes a visit to his father, Mr. Bennett. Someone who, naturally, is surprised to see him, but it seems Miss Ethel has been keeping track of that man for years. Why? Well, maybe so this moment could happen one day.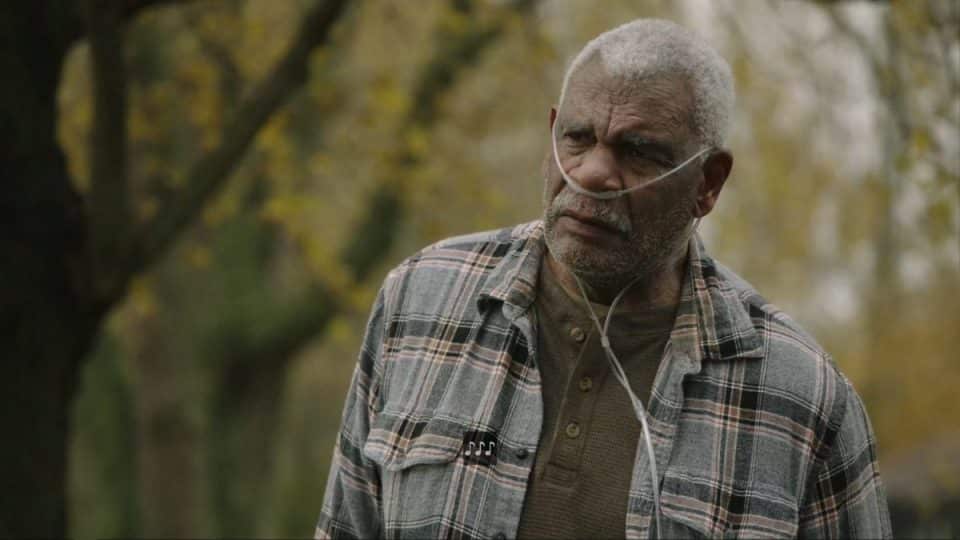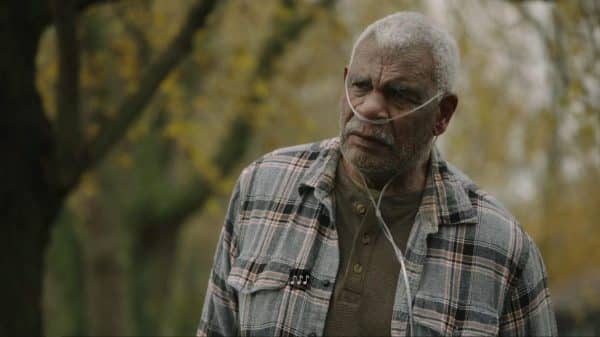 What moment? Mr. Bennett maybe not apologizing with the words "I'm sorry" but at least trying to make up for lost time. Which he does by not refuting Ronnie talking about how much Mr. Bennett's absence affected him and maybe not welcoming the man with open arms but offering to work on his former car with him. Seeing if he is hungry and seemingly, in his own head, acknowledging what happened and what was said, and apologizing the best way anyone can – a change of action.
Sometimes Apologies Work, Other Times They Don't: Jada, Emmett, Darnell, Jerrika, Brandon, Maisha, Kevin, Papa, Tiffany
With Emmett having another kid, and Darnell finding out about it, he tries to help by offering some of Emmett's younger siblings' clothes. However, Emmett is in his feelings about being asked for rent, as well as Darnell trying to get some of his child support money back. Likely how much better of a father he is now compared to how he was to him too. But it doesn't end there. Darnell also hits up Jada, and they have a moment. One which appeared to be about having Jada be like the rest of Darnell's family where there might be history, but the bad blood is settled.
However, as they reconcile, they nearly have sex, and if it wasn't for Emmett, the deed would have been done. Leading to Jada approaching Emmett to explain a few things. One thing being that Jada is lonely and the other that she is imperfect. An idea Emmett struggles a bit to believe, since he has long been a huge part of her world and sees her as perfect, but things have changed. Hell, they got to change for them to reach a new stage in their relationship. So he accepts what she says, even when it comes to coming at his neck about Tiffany. Someone he has been dodging since the whole pregnancy was revealed, but it seems he isn't trying to repeat the drama with EJ so he will now show his support. Maybe not get back with her, relationship-wise, but won't be trash and question if it is his and all that drama. Especially since he is in a better place now, with benefits, a job, and his own place, so going backwards isn't a good look.
This is something Kevin is realizing as he deals with the fallout of hurting Maisha's feelings. While he may get teased about his relationship with her, she is as good to him as he has been to her as of late. Not to disregard how weird things were in the beginning, but they worked those kinks out. So during his weekly haircut with Brandon, he decides it is time for a change. The first is cutting off all his hair until it is as low as Brandon. From there, he decides he will go to North Side, and while he doesn't get to apologize more to Maisha, until she forgives him, Papa does apologize and say what Kevin likes he loves for that's what kind of friends they are.
You Gotta Prep For What's Coming: Detective Toussaint, Brandon, Douda, Reg, Jake, Jerrika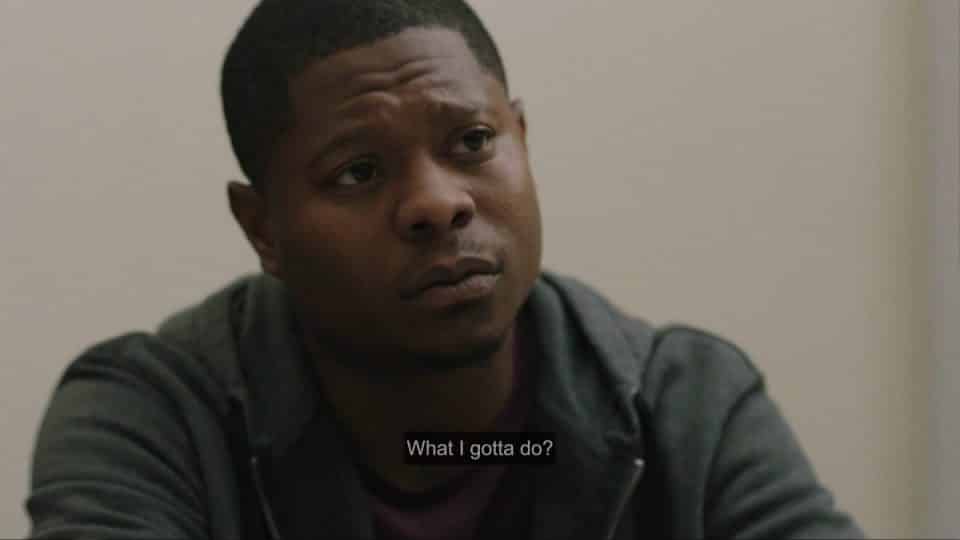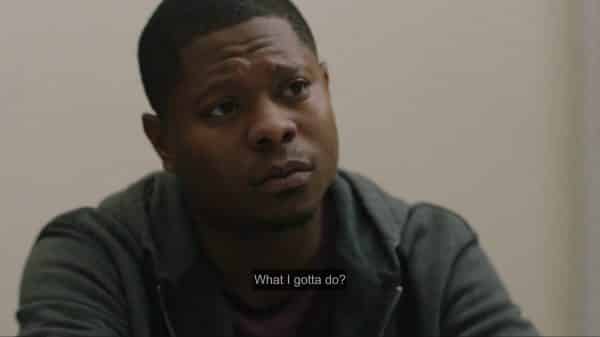 Thanks to Brandon getting arrested and all the secrets, Jerrika leaves him. I'm talking about taking all her stuff and leaving him in a nearly bare apartment. Which pretty much pushes him to feel like he doesn't have much and makes him an easy person to work with for Detective Toussaint. Someone who really wants to take down Otis Perry who is already making future plans. Specifically, he is looking at Jake as a possible successor in some ways. Something Reg is surprisingly okay with, though he also doesn't want to be passed up. Yet, with Reg getting shot, and Jake being taken by social services, it seems Reg's dreams are dead, and Jake is going to end up in the one place Reg never wanted him to be – the system.
That is unless Otis ends up adopting him and grooming him personally.
Question(s) Left Unanswered
So with Brandon flipping on Douda, how will they write him off? They going to have him get caught and killed?
Collected Quote(s) & .Gifs
Not following the crowd ain't easy.
— Brandon
Commentary
Like Father, Like Son
There have been clear correlations in terms of who Darnell is as a man, at around 43, compared to Emmett who probably isn't even 20 yet. The big one being having multiple baby mamas, but as things went on, we saw how much Darnell matured and found a way to make things work. Something that inspired Emmett to do better and make it so he and the children, alongside their mothers, knew about one another, talked, and maybe could rely on one another.
However, another thing is that Jada and Tiff have the same relationship with their child's father. One which pushes the idea that if we're just talking about sex, things were perfect. It is just when emotions get involved, that's when things get screwy, and someone ends up messing up. Pushing you to wonder if neither men are truly capable of being in a relationship with a woman that is healthy and functional? That, when it comes to their kids, they both can and do grow up, but when it comes to monogamy? Some things just can't be surmounted?
I mean, Darnell was ready to cheat and risk it all for Jada, and she hated his guts for years. Hell, probably hates it even more since she likely does, and perhaps should, feel taken advantage of. After all, it wasn't like she was sober when talking to Darnell and expressing her woes.
Highlights
Emmett & Darnell
I'm not 100% sure how old Emmett is right now, but what is clear is that his relationship with Darnell isn't going to heal overnight. Especially since, despite not being raised around him, he is following his footsteps. This both men can see and at least Darnell is acknowledging. However, the fact Darnell is continuing to push having something with Emmett, and even help him out, I think it could lead to a breakthrough. After all, compared to the work of his blended family, it shouldn't be as hard to get Emmett into the fold.
With that said, Darnell is still trash. Flawed, understandable to a point, but low-key trash.
Jada Telling Emmett She Ain't Perfect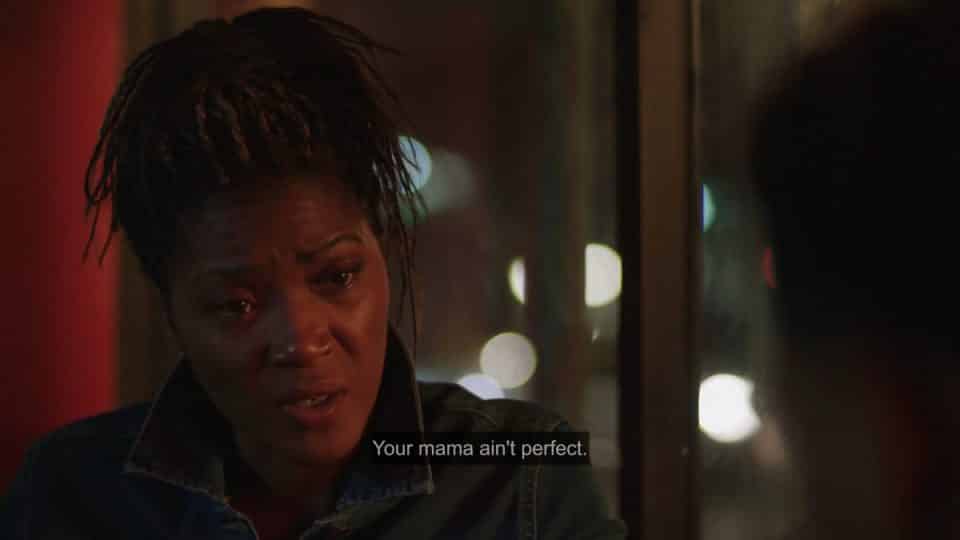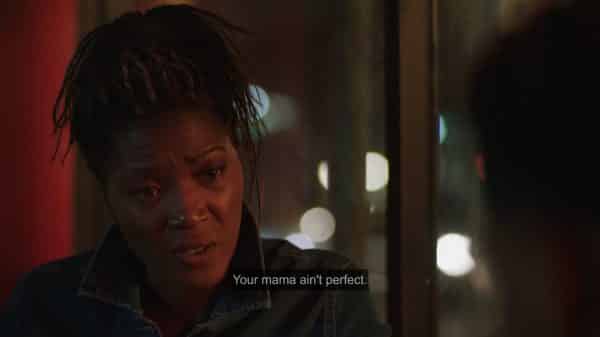 With the exit of Laverne, Kevin's moms barely being around, and Tracy being per diem, Jada has been holding it down representing for the mothers of the first season. Arguably swallowing up all the time the other women formerly shared and really doing well with it. But, her chat with Emmett was probably the icing on the cake for it represented a shift from her talking to dependent son to a young man she raised. That is a major shift and while a big win for Emmett, you can't downplay Jada speaking for many a mom in the form of being upfront with her kids.
For, let's be real, there are probably a lot of single mothers who, whether their kids are grown or not, need or have done that conversation. One which reminds their child they may have raised them in an environment where they were shielded from their mother's faults, but she ain't perfect. She may have played supermom, but many things could pierce her armor. Also, at the end of the day, her kids can't be everything, and she wants, needs, intimacy with another person. It's not like the libido got thrown out with the placenta or is in some jar somewhere. Jada has probably long wanted to get back out there, but between Darnell, and now Ronnie, there has been so many things redirecting her away from that.
So, at this point, with Emmett no longer being one of her primary reasons, she has to push herself back out there and have Emmett recognize that while his care is appreciated, she is going to make mistakes. She paused her journey for a long time, and getting back on that road won't be quick and easy. Making it so, he has to let her stumble and not judge her for she has long judged herself enough.
Ronnie Facing His Demons – Face To Face
Ronnie has been troubled since the show began and it seems whenever he hit rock bottom or finally climbed out of his rut, we were mistaken. But, with Brandon forgiving him and him forgiving his dad, one could only hope the man may find consistent happiness and not be the show's consistent downer.
Papa's Apology
Not to be outdone by the adults, while it is a minor apology and request for forgiveness, you have to appreciate Papa noting to Jake, and Kevin, his teasing shouldn't be seen as him trying to dissuade. As he said, if Kevin likes it he loves it, and I honestly believe that. Even to the point of Papa maybe helping Kevin win Maisha back. Assuming the two are still close when he leaves their school.
On The Fence
What's Going To Happen With The Kids?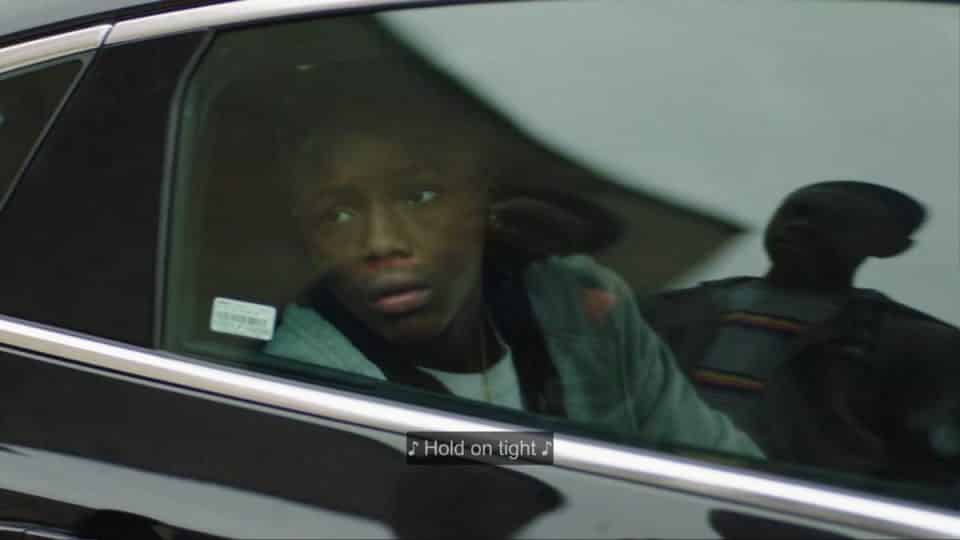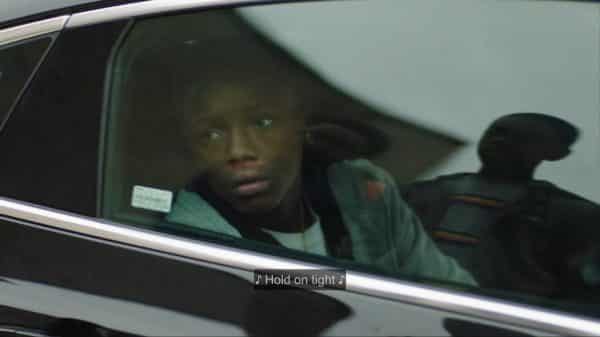 With Kevin going to North Side Academy, Jake maybe getting adopted by Otis, or written off, and Papa at the old school, how are they going to handle things? For Kevin, that's easy since they can present culture shock and being a south side kid amongst the rich. However, Papa hasn't really had a real storyline before. At least one that was given proper time and depth. Then with Jake, yes he could get adopted by Otis but would that mean him joining North Side, still being in his old school, or maybe in a third school?
The reason I ask this is because we don't get a lot of representation of Black kids to this degree so there is a need to wonder how much, if at all, this will affect each character. Never mind Maisha who, when I think about it, I wonder why she was never pushed to join North Side? Unless her attendance is part of the reason.
How They Going To Handle Brandon Being Written Off
While Jerrika's exit was abrupt, it works. Brandon, on the other hand, there is a need to question how will they write him off? The show could use a time jump, especially considering how fast the young actors are growing, thus leading to Brandon dying or going off to live near his mom. But while an option, it also is kind of the easy way out. Yet, what can they really do now that Jason Mitchell has made himself toxic?
Follow Wherever I Look on Twitter, Like us on Facebook and Subscribe to the YouTube Channel.
Check Out The TV Master List Page
Season/ Episode
Synopsis
Episode Information
Topics & Focused Characters
Season 2, Episode 7 "Blind Eye"

Alongside venturing into Detective Cruz's past, part Detective Toussaint's is revealed, and Jerrika makes a big move. As does Douda to make sure Brandon becomes a fat fish.

Director(s)
Becca Rodriguez
Writer(s)
Cinque Henderson, J. David Shanks
Air Date
5/26/2019
Introduced This Episode
Detective Moreno
Elliot Villar

The Truth Can Set You Free, If You Tell It:

 

Detective Cruz, Detective Moreno, Emmett, Kevin, Ricky
A Little Sunshine After The Storm:

 

Ronnie, Jada, Miss Ethel
Planning The Next Move:

 

Brandon, Otis, Jerrika, Greavy, Detective Cruz, Detective Toussaint

Season 2, Episode 8 "Lean Into It"

As we approach the season finale and know certain people are going to be written off, you're left to question if others may join them?

Director(s)
Salli Richardson-Whitfield
Writer(s)
Terri Kopp
Air Date
6/2/2019
Introduced This Episode
Malcolm
Cayen Martin

Education Doesn't Change Everything:

 

Malcolm, Kevin, Jake, Mr. Gasca
Off The Wagon:

 

Ronnie, Jada, Emmett, Sonny, Shante, Detective Cruz
Know Who You Playing With:

 

Jerrika, Brandon, Otis, Reg, Alderman Bonner, Detective Cruz

Season 2, Episode 9 "Guilt, Viral Videos, and Ass Whuppings"

As the show preps for Brandon's exit, it becomes clear there is more than enough going on that his time can be used well.

Director(s)
Tanya Hamilton
Writer(s)
J. David Shanks, Joe Wilson
Air Date
6/9/2019
Introduced This Episode
Lonnie Gaines
AC Smith

Someone's Watching You:

 

Ronnie, Tracy, Detective Cruz
Kids Will Be Kids:

 

Papa, Maisha, Nina, Kevin, Jake, Brandon
It Gets Real Sometimes:

 

Detective Toussaint, Douda, Emmett, Tiff, Ricky, Keisha, Brandon, Detective Cruz, Lonnie Gaines, Reg

Season 2, Episode 10 "The Scorpion and The Frog" [Season Finale]

While we already knew certain characters wouldn't make it past this season, additional names get added, and it becomes clear there is a lot of change on the horizon.

Director(s)
Jet Wilkinson
Writer(s)
Ayanna Floyd Davis
Air Date
6/16/2019
Introduced This Episode
Mr. Bennett
Richard Gant

Making Time To Heal:

 

Ronnie, Brandon, Mr. Bennett, Tracy, Jada, Miss Ethel

Sometimes Apologies Work, Other Times They Don't:Jada, Emmett, Darnell, Jerrika, Brandon, Maisha, Kevin, Papa, Tiffany

You Gotta Prep For What's Coming:

 

Detective Toussaint, Brandon, Douda, Reg, Jake, Jerrika


Season 2, Episode 6 "A Leg Up"
The ladies of The Chi continue to get a voice as Keisha gets features and Emmet's past partners. Alongside this, Brandon decides to get a leg up and Ronnie reveals a trigger to Jada.

Director(s)
Cheryl Dunye
Writer(s)
Justin Hillian, Dime Davis
Air Date
5/12/2019
Introduced This Episode
Ricky
Levenix Riddle
Neva
N.K. Gutierrez
Shay
Danyelle Monson

Not A Girl, Not Yet A Woman: Keisha, Ricky, Maisha, Kevin
The Past Haunts You: Ronnie, Jada, Jake, Kevin
Trying To Get A Leg Up: Jerrika, Ms. Brown, Alderman Boner, Brandon, Emmett, Neva, Shay, Dan, Tiff, Otis, Darnell, Greavy

Season 2, Episode 4 "Showdown"

Jerrika and Brandon's relationship gets tested as Ronnie learns he will be paying restitution for a long time.

Director(s)
Carl Seaton
Writer(s)
Casallina Kisakye
Air Date
4/28/2019
Introduced This Episode
Ms. Brown
Jacqueline Williams
Alderman Boner
Phillip Edward Van Lear

When Problems Arise:

 

Kevin, Keisha, Reg, Jake, Maisha, Papa, Douda (Mr. Perry), Detective Toussaint
Can't Always Be There When You Want:

 

Jada, Darnell, Emmett, Jerrika, Brandon, Tiffany, Ms. Brown, Alderman Boner
Restitution:

 

Ronnie, Ethel, Jada, Tracy, Shanté

Season 2, Episode 5 "Feeling The Heat"

It's an episode of redemption, sweetness, and perhaps a rare reprieve in 

The Chi

. Well, before it likely goes to hell.

| | |
| --- | --- |
| Director(s) | Jet Wilkinson |
| Writer(s) | Ayanna Floyd Davis, Joe Wilson |
| Air Date | 5/5/2019 |

Clipping At The Knees:

 

Detective Toussaint, Detective Cruz, Reg, Douda
Restitution:

 

Rafiq, Jada, Emmett, Ronnie
Come Together, Over Me:

 

Brandon, Kevin, Emmett, Douda, Reg, Keisha, Nina

Season 1/ Episode 1 "Pilot"
The Chi

 seems like the evolved form of the urban dramas which dominate Black late 80s through early 00s nostalgia.

Network
Showtime
Creator
Lena Waithe
Director(s)
Rick Famuyiwa
Writer(s)
Lena Waithe
Noted Cast
Brandon
Jason Mitchell
Jerrika
Tiffany Boone
Coogie
Jahking Guillory
Laverne
Sonja Sohn
Ronnie
Ntare Guma Mbaho Mwine
Tracy
Tai'isha Davis
Kevin
Alex R. Hibbert
Jake
Michael Epps
Papa
Shamon Brown Jr.
Andrea
Mariah Gordon
Emmett
Jacob Latimore
Keisha
Birgundi Baker
Mr. Gasca
José Antonio García
Jada
Yolonda Ross
Sarah
Kristina Emerson

Season 1/ Episode 2 "Alee"
The Chi

 still treats its female characters dirty, but as it delves deeper into Chicago post-Jason and Coogie's death, there is hope for others.

Director(s)
David Rodriguez
Writer(s)
Elwood Reid and Lena Waithe
Release Date
 1/6/2018
Catch Up or Follow Along

 

[External]
Characters Introduced
Ethel
LaDonna Tittle
Quentin
Steven Williams
Sonny
Cedric Young
Miss Tiny
Erica Watson
Alderman Martinez
Sammy A. Publes
Maisha
Genesis Denise Hale
Nina
Tyla Abercrumbie
Detective Wallace
Brian King
Detective Cruz
Armando Riesco
Meldrick
Byron Bowers
Tiffany
Hannah Hall

Somebody Got To Look Out For Those Struggling: Emmett, Jada, Quentin
And It Was All Going So Well: Ronnie, Tracy, Kevin, Maisha, Jada
You Killed The Wrong Kid And Will Suffer The Consequences: Ronnie, Brandon, Laverne, Jerrika, Detective Cruz

Season 1/ Episode 3 "Ghosts"

As Ronnie's life continues to get complicated, the women of 

The Chi

 finally begin to be developed – somewhat.

Director(s)

David Rodriguez

Writer(s)

Adam Glass and Ayanna Floyd Davis

Air Date

1/21/2018

Characters Introduced

Trice

Tosin Morohunfola

Reg

Barton Fitzpatrick

Amir

Behzad Dabu

Habib

Amro Salama

Episode Focus: You Need To Get Your S*** Together | Laverne, Brandon, Jerrika, Ronnie, Detective Cruz, Kevin

Subplot 1: Money Is a Major Issue | Emmett

Subplot 2: When Money Isn't an Issue At All | Quentin, Jerrika, Trice

Season 1/ Episode 4 "Quaking Grass"

Violence begets violence, and there can never be peace as long as revenge links together like chains. In other words, things only get worse for damn near everyone.

Director(s)
Tanya Hamilton
Writer(s)
Elwood Reid, Justin Hillian, Mike Flynn
Air Date
1/28/2018
Characters Introduced
Greavy
David Alan Anderson

Episode Focus: I Got Shot | Ethel, Jada, Ronnie, Brandon, Kevin, Jake, Reg, Jerrika, Detective Cruz
Subplot 1: Poking The Bear | Quentin, Trice, Detective Wallace

Season 1/ Episode 5 "Today Was A Good Day"

While the title of the episode maybe, "Today Was a Good Day" that doesn't necessarily apply to most of the characters on the show.

Director(s)
Darren Grant
Writer(s)
Marcus Gardley
Air Date
2/11/2018
Characters Introduced
Hannibal
Chris De'Sean Lee
Tep
Ronald L. Conner
JB
Curtis Toler
Kasim
Bassam Abdelfattah
Demetrius
Gregory Fenner

You Got To Put In That Work To Get Paid: Jake, Emmett, Amir, Reg
Trying To Bring Back Some Peace: Q, Sonny, Brandon, Hannibal, Kevin, Maisha
Ain't No Party Without Some Drama: Jerrika, Brandon, Q, Reg, Ronnie, Tracy

Season 1/ Episode 6 "Penetrate a Fraud"

As Brandon and Sarah grow closer, a major piece of evidence comes into Detective Cruz's hand. Though considering the moves Quentin is making, Jason may not remain his focus for long.

Director(s)
Roxann Dawson
Writer(s)
Casallina Kisayke
Air Date
2/18/2018
Characters Introduced
Shante
Aeriel Williams
Becky
Melissa Carlson

Redemption Moves: Emmett, Amir, Ronnie, Detective Cruz
O.G. Movements: Quentin, Trice, Reg, Tep, JB
Jerrika Who?: Brandon, Sarah, Laverne, Greavy

Season 1/ Episode 7 "The Whistle"

People pay for their deeds, good or otherwise, and while some are as sweet as a kiss, others are as brutal as a bullet.

Director(s)
David Rodriguez
Writer(s)
Lena Waithe, Dime Davis
Air Date
2/25/18
Newly Noted
Luis
Steve Casillas
Det. Ed O'Malley
Guy Massey

You Just A Pawn In A Game: Kevin, Andrea, Maisha
Doing The Right Thing Doesn't Mean You Won't Be Punished (Part 1): Brandon, Luis, Sarah, Detective Cruz, Jerrika
Doing The Right Thing Doesn't Mean You Won't Be Punished (Part 2): Quentin, Sonny, Emmett, Trice, Reg, Jada

Season 1/ Episode 8 "Wallet"

As Brandon figures out how to start his next chapter, Quentin treks backwards to prove a point to Trice and Reg of who not to f*** with.

Director(s)
Tanya Hamilton
Writer(s)
Adam Glass, Marcus Gardley
Air Date
3/4/2018
Characters Introduced
Chauncey
Brad Walker
Mr. Wu
Wai Yim

I Just Wanna See My Son: Emmett, Tiffany
I'm Just Trying To Have Something of My Own: Jerrika, Hannibal, Brandon
You Better Watch Out For Your Friends and Family: Kevin, Jake, Papa, Quentin, Reg, Ronnie, Meldrick

Season 1/ Episode 9 "Namaste Muthaf*ka"

What goes around comes around isn't just about karma in this episode, but also what happens in darkness will eventually be exposed by the sun. Whether you walk into the light or not.

Director(s)
Zenta Fuentes
Writer(s)
Adam Glass, Sylvia L. Jones
Air Date
3/11/2018
Characters Introduced
Dek
Ivan Ellis

Stepping Up: Emmett, Jada, Ronnie, Ethel, Detective Cruz, Detective Wallace
Trying to be Big Homey/ We Need To Talk: Reg, Kevin, Papa, Jake, Quentin, Detective Wallace, Laverne, Tracy
What Was In The Dark Comes to Light, And It Isn't Always Something Evil and Disgusting – Just Uncomfortable: Jerrika, Brandon, Luis, Sarah, Ronnie

Season 1/ Episode 10 "Ease On Down The Road"
The Chi

 

ends in a polar opposite way to how it began. There is peace, little to no drama, and rather than focusing on endings, it is all about new beginnings. Though not necessarily of the positive kind.

| | |
| --- | --- |
| Director(s) | Justin Tipping |
| Writer(s) | Elwood Reid |
| Air Date | 3/18/18 |

Curtain Call: Trice, Jason, Detective Wallace, Quentin, Reg, Jake, Kevin, Papa, Andrea, Maisha
The Job Of a Father: Emmett, Tiffany, Jada
Closure: Ronnie, Brandon, Jerrika, Reg, Laverne, Detective Cruz

Season 2, Episode 2 "Every day I'm Hustlin'"
As the investigation into Miss Ethel's attack begins, it appears Ronnie may get out, and Brandon may have more issues than Reggie.

Director(s)
Darren Grant
Writer(s)
Joe Wilson
Air Date
4/14/2019
Introduced This Episode
Darnell
Rolando Boyce
Detective Alice Toussaint
Crystal Dickinson
Douda
Curtiss Cook
Kimberly "Escape Artist" Hendricks
Kimberly Hebert Gregory

You're Now Accountable: Reggie, Douda, Kevin, Jake, Nina, Karen, Detective Cruz, Ronnie
Things Can't Be As They Appear: Brandon, Jerrika, Amir, Tiffany, Emmett, Darnell, Jada
The New Cop To The Southside: Detective Toussaint, Detective Cruz, Reggie, Brandon, Miss Ethel, Ronnie, Kimberly, Kevin

Season 2, Episode 1 "Eruptions"

How Ronnie end up in the position he's in is uncovered alongside everyone's struggle to either grow up, find stability, or just not succumb to the bad side of Chicago.

| | |
| --- | --- |
| Director(s) | Jet Wilkinson |
| Writer(s) | Ayanna Floyd Davis, Lena Waithe |
| Air Date | 4/7/2019 |

Growing Up In Chicago:

 

Kevin, Papa, Jake, Maisha, Emmett, Tiffany, Jada, Keisha
Trying To Find Stability:

 

Brandon, Jerrika, Ronnie
Surviving Chicago:

 

Miss Ethel

Season 2, Episode 3 "Past Due"

Kevin and Brandon FINALLY reconnect as Ronnie is hoping he can get out thanks to Detective Cruz rushing to close Coogie's case.

Director(s)
Justin Tipping
Writer(s)
J. David Shanks
Air Date
4/21/2019
Introduced This Episode
Gladys
Renee Lockett

Daddy Issues:

 

Ronnie, Tracy, Emmett, Sonny, Tiff
What Are Friends For?:

 

Brandon, Hannibal, Kevin, Maisha
Technicalities:

 

Kimberly, Detective Cruz, Ronnie, Detective Toussaint, Gladys, Kevin, Miss Ethel