The Book of Boba Fett: Season 1/ Episode 6 "Chapter 6: From The Desert Comes A Stranger" – Recap/ Review (with Spoilers)
---
Community Rating: 0.00% (0) - No Community Ratings Submitted (Add Yours Below)
---
This post may contain affiliate links and spoilers. Please read our disclosure policy.
---
More faces introduced in The Mandalorian arrive as we come upon the penultimate episode of The Book of Boba Fett season 1.
---
| | |
| --- | --- |
| Aired | 2/2/2022 |
| Network | Disney Plus |
| Directed By | Dave Filoni |
| Written By | Jon Favreau, Dave Filoni |
Recap
The Ways Of The Force Can Get Lonely – Din, Ashoka, Luke, Grogu
Din heads to where Luke is training Grogu, and is intercepted by Ashoka. Why? Well, Grogu is having some trouble. Not with his training, since Luke is at the point of thinking he is less training Grogu and more so helping him remember. The problem is that Grogu's heart doesn't seem to be in the training, so Din showing up, wanting to see Grogu, is seen as a problem.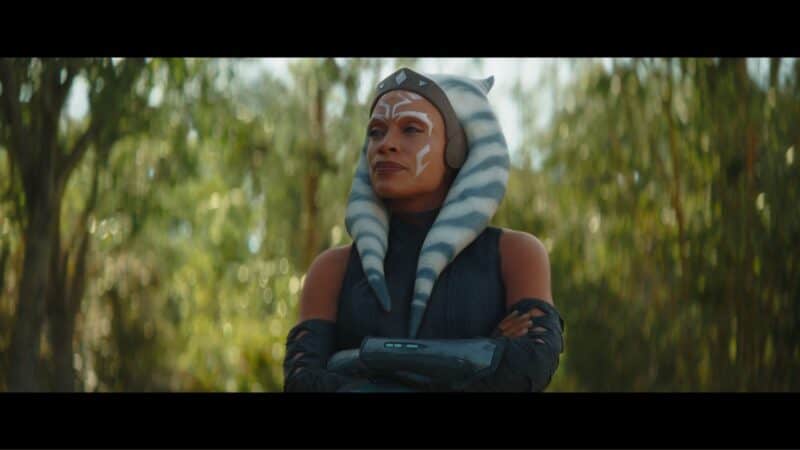 Hence why, with the understanding that his presence could make things harder, Din simply leaves his gift, chainmail Beskar, and leaves. Which for Luke presents an opportunity to see which Grogu would prefer by offering him two items. The first item is Din's gift, which if chosen would mean the end of Grogu's training with Luke. The second option is Master Yoda's lightsaber, and if chosen, Grogu would continue his training.
Where we leave off, Grogu has yet to decide, and it isn't clear which way he might go.
Welcome To Freetown – Cobb Vanth, Din, Fennec
While Fennec believes they have enough enforces to fend off the Pyke Syndicate, they don't have enough foot soldiers. Which, as the Pyke Syndicate starts making their presence known on Tatooine, becomes an issue. For if it isn't an attack on The Sanctuary, it is the murder of Cobb Vanth after Din tries to recruit him and the townspeople for battle.
Thus showing, if it is war Boba Fett wants, the Pyke Syndicate will oblige.
Collected Quote(s)
Sometimes the student guides the master.
— Ashoka
Things To Note | Question(s) Left Unanswered
Question(s) Left Unanswered
Is The Book of Boba Fett a single season or multiple seasons, for with Ashoka showing up, it almost feels like they are prepping to pass the baton? Her spin-off is one of the next ones, right?
What Could Happen Next
With the Pyke Syndicate attacking The Sanctuary, hopefully, the war begins in the next episode vs. a continued recruitment effort
Review
Highlights
More Old Faces
The reunion tour continued with many favorites from season 1 showing up, and it made for an episode that just sped right on by. We got to see Ashoka be as mysterious as ever, see Luke build the school we know gets destroyed by Kylo Ren, Cobb Vanth makes an appearance and dies this episode, and of course, there was more of Din. Not to forget, Grogu appears to be remembering, as Luke says, his training, previous to him, and it seems Luke even unlocks his memories about the fall of the Jedi.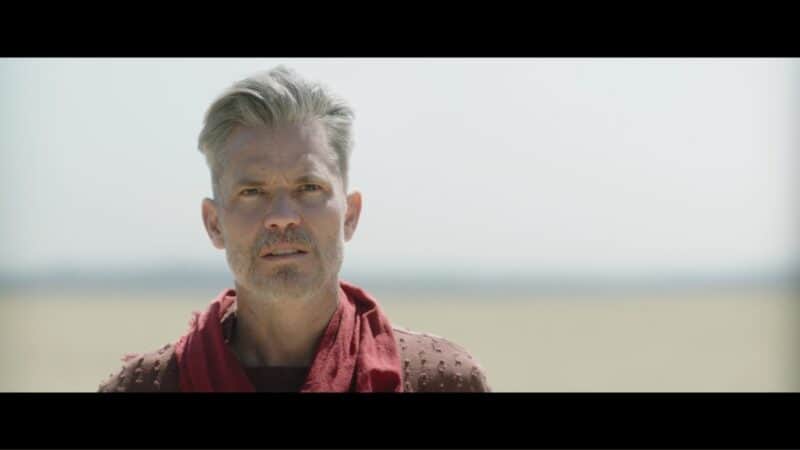 All of this makes this feel like an episode of The Mandalorian far more than The Book of Boba Fett, but is that something to complain about considering how the show was before Din popped up?
On The Fence
Really Taking Away Any Reason You'd Care About Boba Fett As A Individual
It's weird to not see the title character for nearly two episodes, but I also don't miss Boba Fett. As some have said, whatever made Boba Fett cool back in the day has now been given to Din, and now Boba Fett is a shell of his former self. Heck, I'd even say that this season feels like the last tour, a passing of the baton to Din, with us getting some background on Boba Fett before they lay the character to rest.
I mean, the show is called The Book of Boba Fett, and all books come to a close eventually, and considering Boba Fett's health is clearly in decline, there is a need to question if he might survive the upcoming war. One that could perhaps lead to the rise of Fennec as the new Daimyo – for it feels like they're setting that up to happen.
[ninja_tables id="62515″]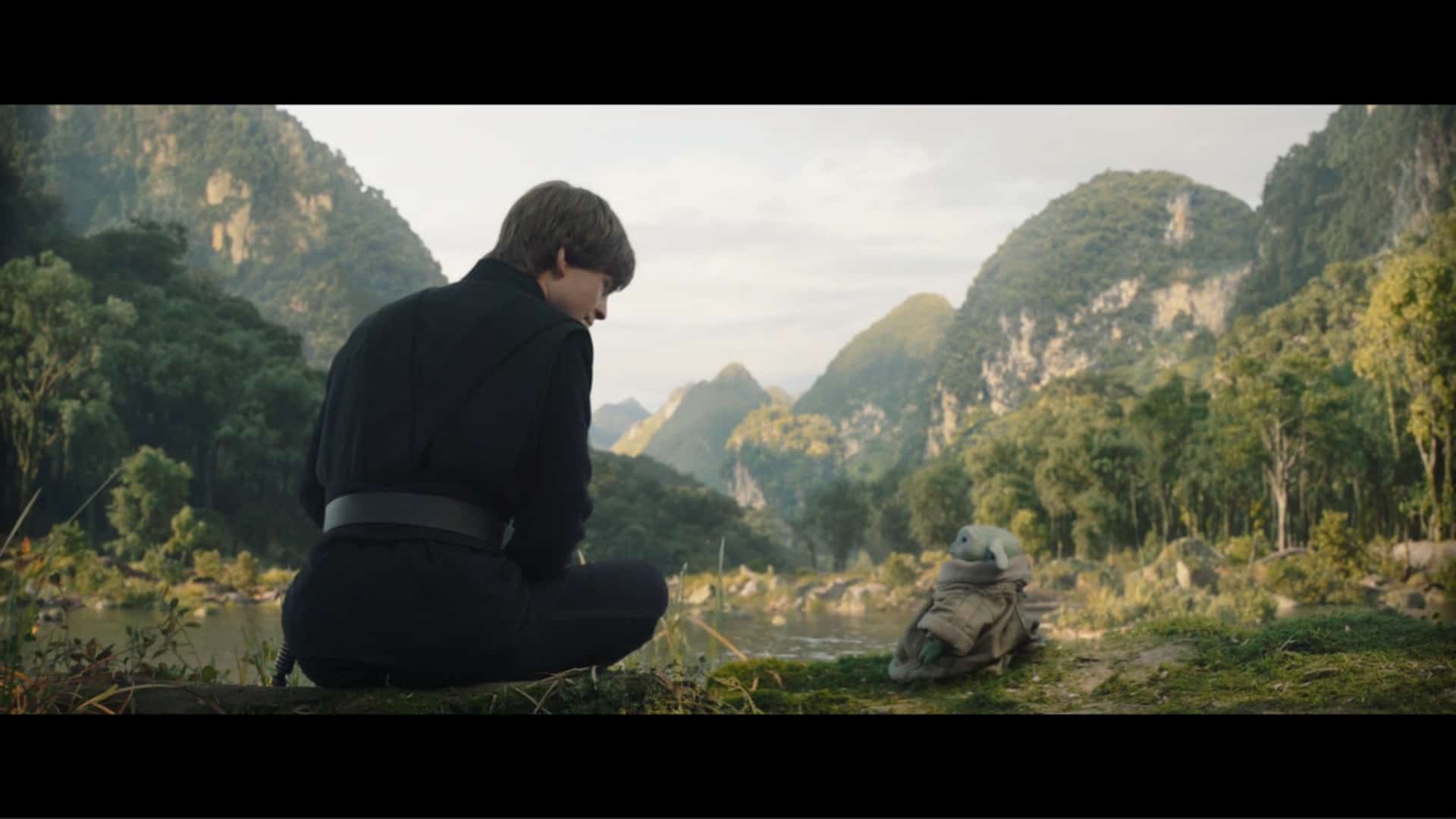 The Book of Boba Fett: Season 1/ Episode 6 "Chapter 6: From The Desert Comes A Stranger" – Recap/ Review (with Spoilers)
Overall
In what is quickly becoming additional episodes of The Mandalorian, over The Book of Boba Fett, it almost seems like the show has given up on Boba Fett and has decided the name is useful for marketing, but the character itself isn't worth investing in anymore.
Disputable
Really Taking Away Any Reason You'd Care About Boba Fett As A Individual