The Bold Type: Season 3, Episode 7 "Mixed Messages" – Recap, Review (with Spoilers)
The ladies of The Bold Type find themselves having difficult conversations with their significant others. Mainly due to either lack of empathy or communication.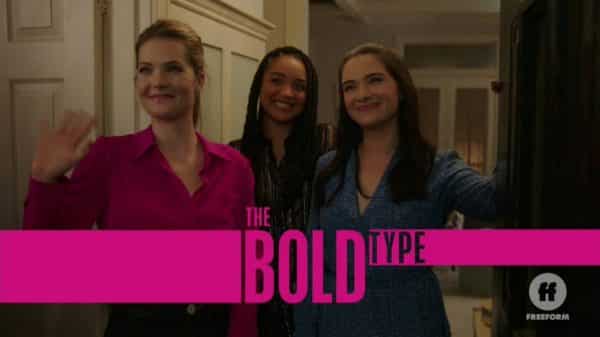 The ladies of The Bold Type find themselves having difficult conversations with their significant others. Mainly due to either lack of empathy or communication.
---
Network
FreeForm
Director(s)
Geary McLeod
Writer(s)
Wendy Straker Hauser, Nikita T. Hamilton
Air Date
5/21/2019
Images and text in this post may contain affiliate links which, if a purchase is made, we'll earn money or products from the company. Affiliate links and external links have an upward facing, superscript, arrow.
Closed Mouths Don't Get What They Want: Alex, Jane, Ryan
After Sutton moved out, that meant Jane had to pay the entire rent, and while she has a secure job as a writer, and is still working on her Pamela Dolan story, she has bills to pay. So, with Alex noting plumbing issues at his apartment, it seems perfect for Jane since she needs the money and he needs a place to stay. However, Ryan feels a certain type of way. Not because he thinks Alex has an agenda or anything, who really feels threatened by Alex? More so, there is the question of why Jane didn't ask him to move in?
An idea that Jane doesn't realize played a part in the issue until Alex reassumed his old role of giving a guy's perspective to the problems the ladies of The Bold Type. But, even with recognizing Ryan's feelings now, there is still that awkwardness. For while they sleep together, have been dating for months now, and he does have some things over, as said a few times before, Jane isn't necessarily looking for something serious. Commitment and monogamy, yes, but she isn't at the place Sutton is when it comes to Richard. Also, it isn't like Ryan is in the situation Adena was when she lived with Kat. So while she understands, she isn't going to be jumping on the idea just yet.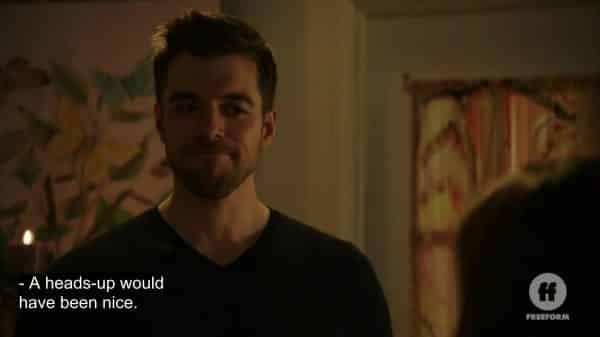 Especially since Ryan is going to be gone 8 weeks for a book tour.
Suffocating On The Silence: Sutton, Richard, Jacqueline
With Richard's 41st birthday coming up, naturally, Sutton is planning a party. However, his lack of excitement, not running with the same friends, and Sutton having to rely on her buzzy old faithful, is raising red flags. Ones that don't perhaps add up until Jacqueline points out a few things after Richard tells Sutton to cancel the party.
Thus leading to the two of them talking about the effects of their dads not being in their life. For Richard, with this being his first birthday without his dad, he notes how his dad always made time for him on his birthday. The rest of the year he'd often be busy and wasn't around as Richard would like, but one day out of the year, his father seemed not to be distracted.
As for Sutton? Her dad wasn't as consistent – not by a long shot. He showed up when she was 12, said he'd be there when she was 13 and wasn't. Which sucks, yeah, but she has some good memories. Like him being funny. But what matters here is them both opening up and Sutton, gently, helping Richard face his father's absence rather than continuing to avoid reminders of it.
Getting To Know You: Tia, Kat, Adena
While Tia and Kat are often in sync, them now dating complicates Tia working for Kat. This is mostly due to the fact Kat's passion sometimes leads her to be impetuous and while that's fine when it comes to things at Scarlet, with running a campaign? Not so much. Which makes Kat being racially profiled and wanting to expose the woman a bit of a crux for Tia. For while she gets why Kat is upset, she also know if Kat doesn't remain the lead in her narrative, it could throw things off. So this leads to a bit of back and forth until Patrick gets excited about nicknames for the prejudice person which proved Tia's point.
Leading to them reconciling, recognizing they are becoming a bit of a power couple, and Tia thanking Kat, in a way, for making her comfortable in her sexuality. Which makes Adena's return complicated – likely for Kat and fans.
Question(s) Left Unanswered
Will we meet Sutton's dad in the future?
What is the possibility, outside of a wedding, of meeting Richard's family?
Considering we met Kat's parents, and Sutton's mom, will we meet Jane's brothers or dad ever? There was a lot of mention of family this episode, and it reminded me we have no idea what her family looks like.
Highlights
Richard & Sutton's Dad Conversation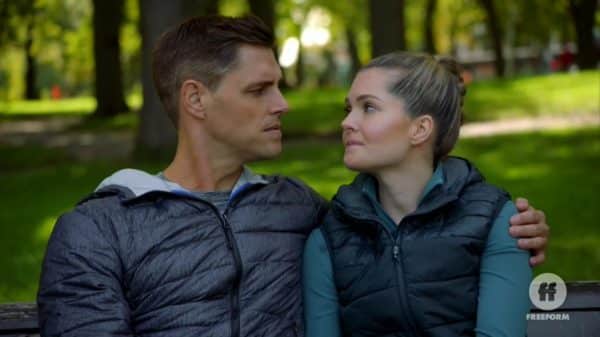 When it comes to Richard and Sutton, more often than not what we see from them is their relationship, them working, and Sutton talking about having sex. So it makes both of them talking about their dads a nice change of pace. Not to say we don't love Sutton being sex-positive, one of the hardest working people on the show, and showing how much effort she puts into her relationship. It's just, similar to Richard, it's clear she does push aside and rush handling things in her personal life like her parents. So her opening up, to help Richard be comfortable, and meeting him halfway, was not only sweet but brought their relationship to a new level.
Couples Talking It Out
Though they aren't alone. Ryan continues to prove himself capable of not just being the fun boyfriend but a serious life partner. Pretty much eradicating his former playboy persona and showing that, similar to Ben, he is capable of being a serious boyfriend to Jane – even if she isn't necessarily ready for that. Yet, in them talking about his feelings being hurt over not being asked to move in, it shows they soon may reach a new level to their relationship.
Same goes for Kat and Tia. Our favorite Black and queer couple have strangely sped through Tia seeming a bit closeted and had their first road bump due to Kat being really Type A in how she handles confrontation. Thankfully, not by hitting people anymore, but still not liking when people making her feel less than without clapping back. However, with an assist from Patrick, of all people, Kat got on the right track. Also, thankfully, Tia didn't make it a thing that it took a third party for Kat to realize she was right.
On The Fence
Alex Returned, But We've Moved On From His Article
At this point, it has been weeks since Alex's article, and it means we missed a seriously interesting storyline for him. Perhaps the first one he may have ever had that didn't deal with him being a love interest. And while I get Pamela Dolan's storyline is picking up on the whole #MeToo and abuse in the workplace arc, it's sad Alex didn't truly get his chance to shine. Making the consolation prize of him returning to the male perspective for the ladies okay, but a step back in a way.
Adena's Return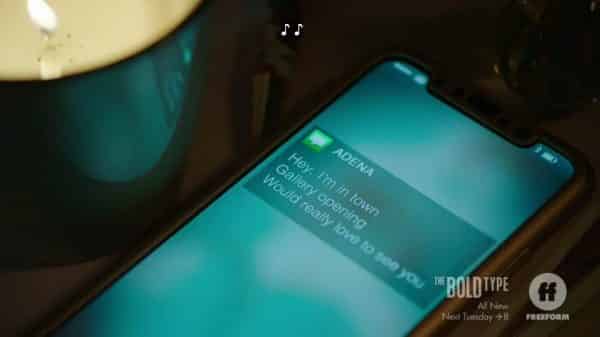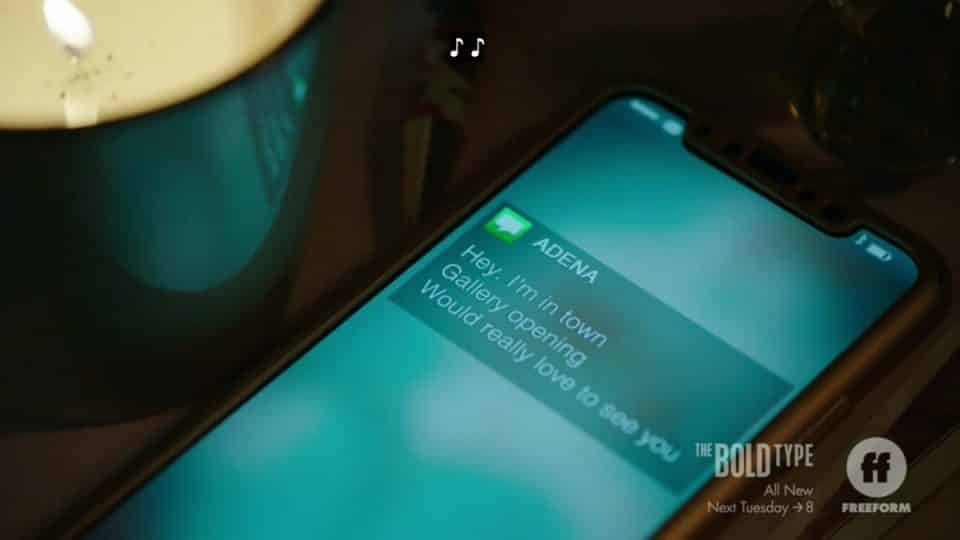 Just like an ex right? Just as Tia was becoming someone we could like as an individual, love for Kat, Adena wants to check in. And mind you, it isn't like she is saying they should get back together, but Kat did sort of jump from dating Adena to Tia in a way. I mean, depending on how long time passes between episodes, it doesn't seem like that long from Kat seeming devastated to Tia popping into Kat's life and her catching feelings. Which isn't to say Kat hasn't moved on but more so is she in a place where she can be, perhaps for the first time, an actual friend with her ex? At least on screen.
Follow Wherever I Look on Twitter, Like us on Facebook and Subscribe to the YouTube Channel.
[ninja_tables id="34407″]
Richard & Sutton's Dad Conversation - 85%
Couples Talking It Out - 84%
Alex Returned, But We've Moved On From His Article - 75%
Adena's Return - 76%
---
Follow, Like, and Subscribe
Community Rating: 0.00% (0) - No Community Ratings Submitted (Add Yours Below)