Tell Me Lies: Season 1/ Episode 6 "And I'm Sorry If I Dissed You" – Recap/ Review (with Spoilers)
Lucy and Stephen have a much-needed heart-to-heart, and Stephen has one with Pippa, Diana, and Wrigley too. But that doesn't mean everything gets resolved.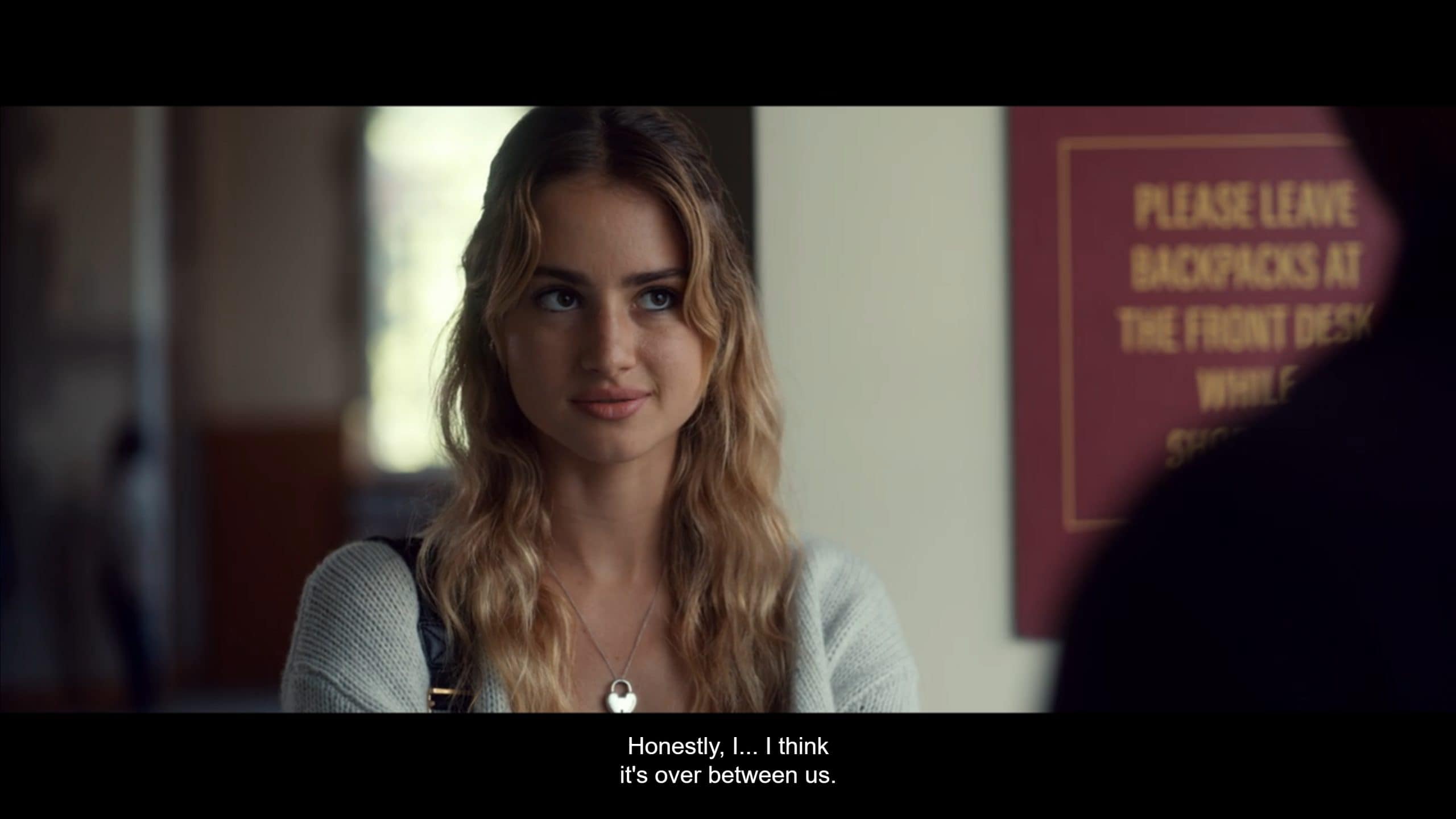 Lucy and Stephen have a much-needed heart-to-heart, and Stephen has one with Pippa, Diana, and Wrigley too. But that doesn't mean everything gets resolved.
Aired (Hulu)
September 28, 2022
Director(s)
Isabel Sandoval
Writer(s)
Meaghan Oppenheimer
Introduced This Episode
Charlie
Zoe Renee
Marianne
Gabriella Pession
This content contains pertinent spoilers.
Recap
New Roommate, New Class, And A Revealed Crush – Charlie, Lucy, Evan, Marianne
Replacing Macy is Charlie, a dancer who, thanks to a knee injury, has found herself having to change her plans and figure out something different to do as a career. Lucy welcomes her, and the two don't really get close. Mind you, it's January, so it is an odd time to switch, but be it because Charlie is Black, queer, or just plain new, there might be a party invite, but no girl talk.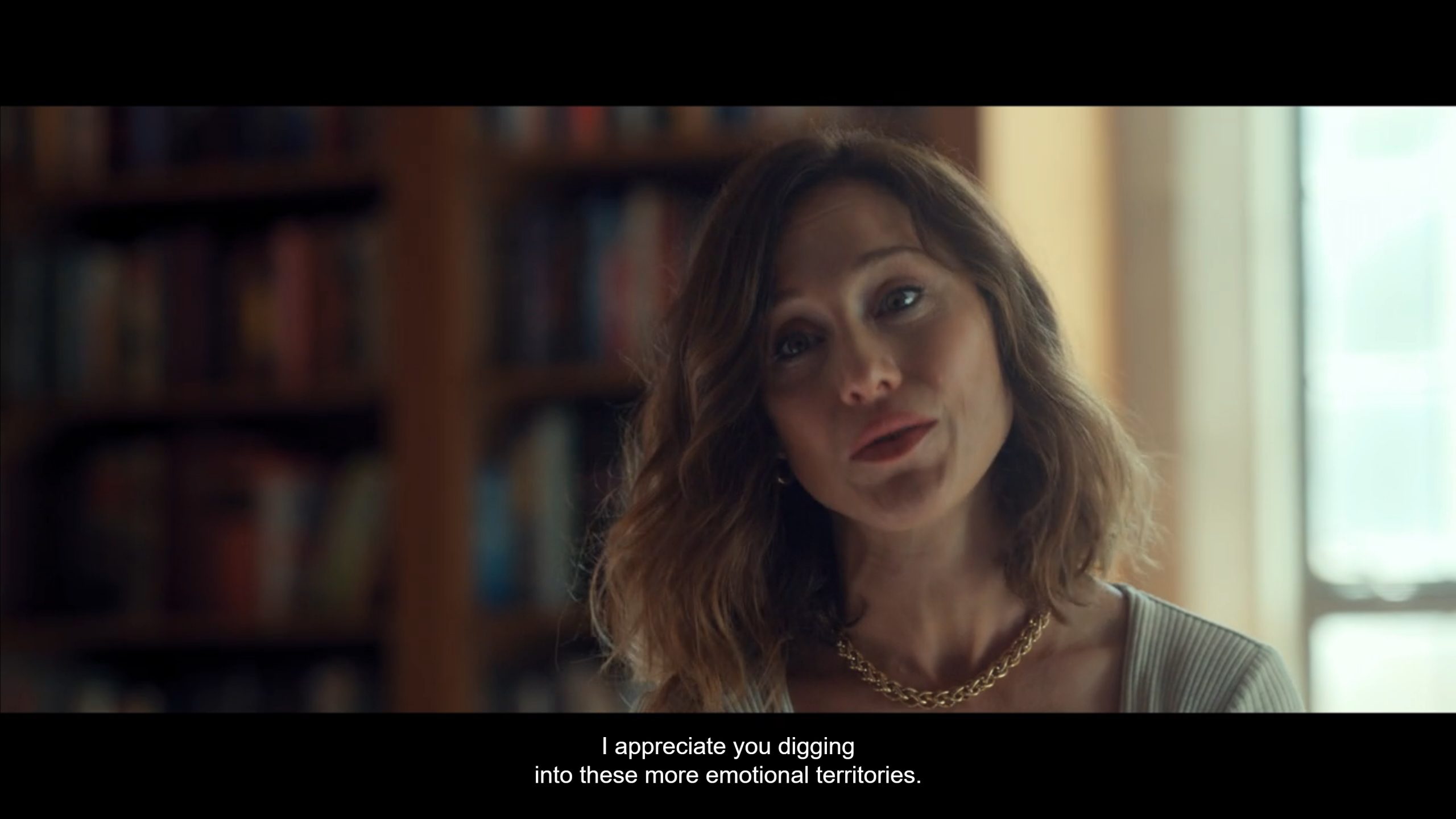 Which might be for the best since Lucy has some pending drama on her hands. What in particular? Well, while she got into Marianne's advanced writing class, she didn't get the book required for it. Luckily, Evan had it, but in him getting to talk to Lucy and her reveal her grievances about Stephen and even ask for some frank information, Evan's feelings develop. He even confesses, while drunk, he likes Lucy beyond acquaintances or friends.
However, with Bree having an interest in him and Lucy still hot and cold about Stephen, she shuts that down as soon as she can.
There's Nothing Wrong With Being Petty – Pippa, Wrigley, Evan, Stephen, Bree, Lucy, Diana
Stephen learning that Wrigley had sex with Diana has him in his feelings. Because of that, he tries to compete with Wrigley in the gym, which is a bad idea, then perhaps tries to sabotage Wrigley by giving him coke, and when Stephen learns about Pippa talking about him and Diana hooking up in the library, he decides to get nasty with her. In some ways, he does so by being subtle, like taking note of her skincare post-learning Wrigley has released on her face. However, he gets personal when the two are alone to get her to stand down and back off.
This, of course, doesn't improve how Pippa sees him or Bree, who, for the most part, wants to mind her business and doesn't want to be dragged into the drama. For everyone can see Lucy deserves better. Evan does, Bree, Pippa, and who knows, maybe Wrigley too? But, it seems Lucy is still very much stuck on him, as is Diana.
As Lucy has been dodging Stephen, Stephen has been dodging Diana, but she eventually catches him and gets him to hook up with her, but it seems he can't move on from Diana and Wrigley having sex. He even uses this as a counter-offensive when she brings up the girl Stephen slept with when he was drunk, and damn if Diana doesn't end up apologizing profusely for something that not only happened two years ago but before she and Stephen properly met.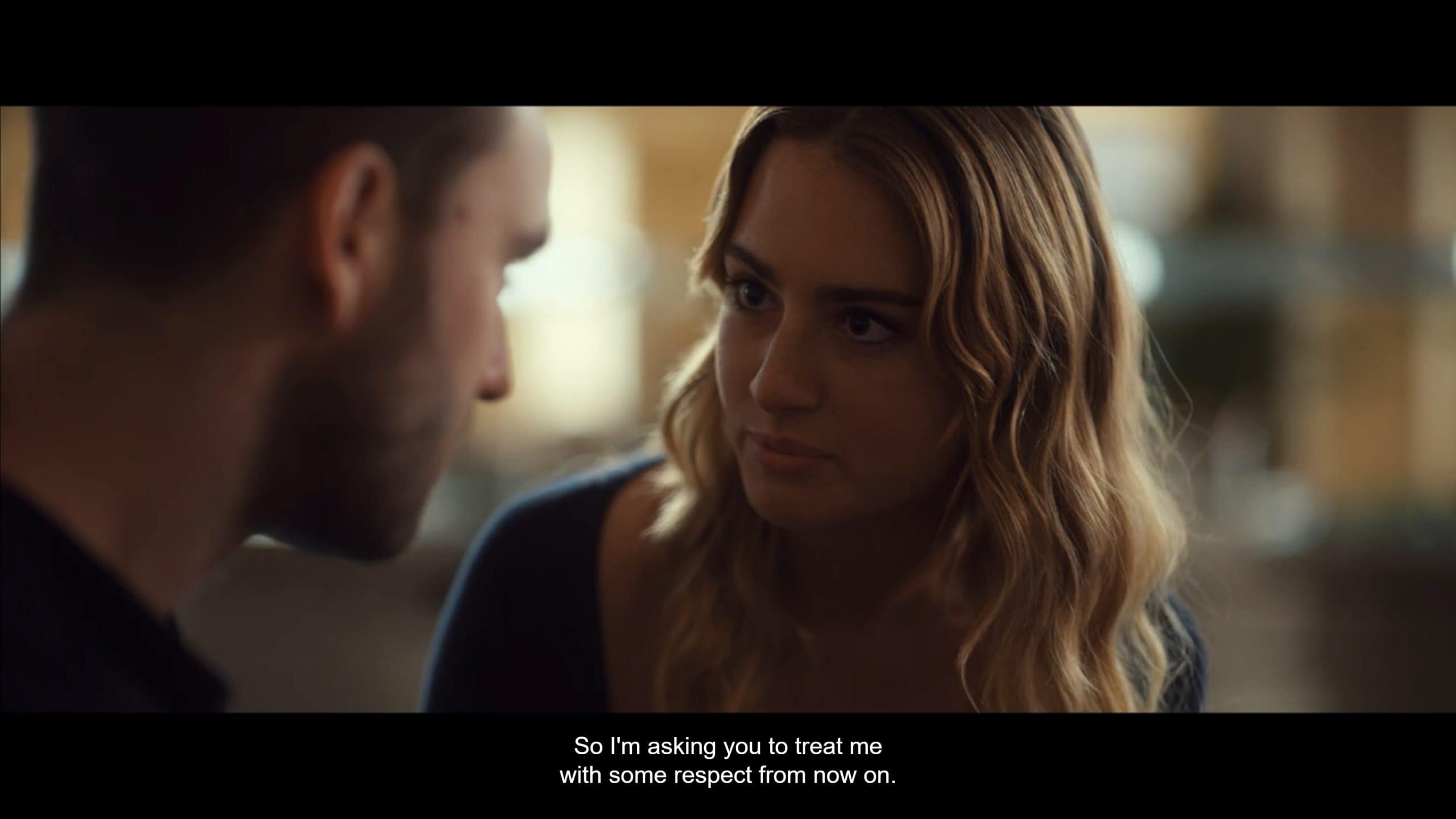 But, with Stephen deciding to end things with Diana, it may mean smooth sailing for him and Lucy. Yes, Pippa revealed that Diana and Stephen were still hooking up, and Evan makes it clear that Lucy's suspicions are probably right, but he opened up to her. He reveals that he did know Macy, they hooked up, and he was with her the night she died. Stephen also admits Drew was involved, and the combination of all of this and Stephen being willing to be seen with Lucy on campus, even holding hands, shifts her perspective. She decides to get back with him, even with everyone rolling their eyes, whether close to Stephen or not.
Things To Note
Question(s) Left Unanswered
What was the point of showing us the future when they are long out of college?
Is Macy the girl Stephen drunkenly had sex with, that Diana keeps referencing, or someone else?
What Could Happen Next
Stephen revealing Pippa knew about the Drew thing to blow up her life
Diana learning about Lucy and Stephen's relationship and having a conversation with her
Pippa revealing to Wrigley what Stephen said to her
Evan's crush on Lucy becoming a long-gestating thing, and Bree a consolation prize
Collected Quote(s)
There's a difference between being oblivious and choosing to ignore things.
— Evan
Review
---
Community Rating:
---
Highlights
Stephen Forced To Be Honest, Even If Cruel
Lest we forget, Stephen was raised by a narcissist who knows how to manipulate people. So while his tears when Lucy seemed to be seriously done with him could look real, let's not forget that tidbit. You got it? Good.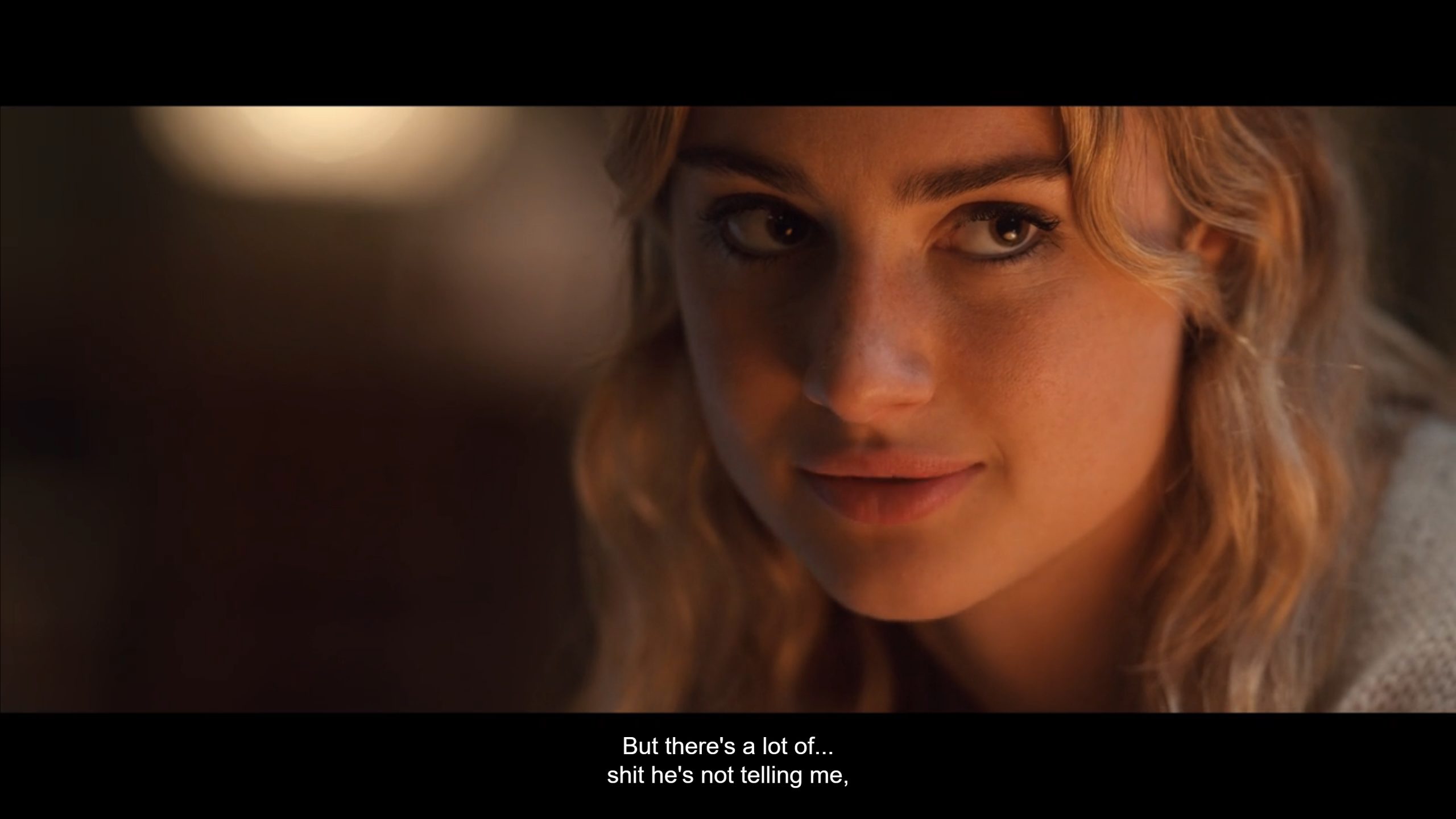 Now, with that said, I appreciate his honesty, especially with Lucy. Yes, he omitted Diana and dating, and sleeping, with both women. However, the Macy thing felt like the truth, the Drew thing was something he didn't have to reveal, and all things considered, with the way he was acting with Wrigley, he could have had a scorched Earth approach and have thrown Pippa under the bus.
Instead, he addressed her directly, in private, while throwing some shade in public, and made it clear where he stood with her. All of which doesn't make him a better person. He is still an ass, but there is no denying he has laid most of his cards on the table, and that is something that would be hard to expect previous to this episode.
Low Points
Still Not Knowing Much, If Anything, About Pippa
Pippa needs an episode dedicated to whatever she has going on. Almost everyone we see regularly has some backstory, and the one Pippa presented seemed to be a lie to get people off her back. So considering how she paints herself as "The Cool Girl" and the ideal girlfriend who watches porn, likes taking it to the face, and will fake it for your ego, it is time for the real Pippa to please stand up. Surely her representative needs a break and is tired.
*It seems we won't get to know Pippa's backstory until episode 8, "Don't Go Wasting Your Emotion," on October 12. But Evan seems to be next up, based on the episode synopsis on Hulu.
On The Fence
Evan Liking Lucy
While it is easy to understand the attraction, at the same time, Bree is right there and seems more mentally and emotionally available than Lucy. Never mind, dating Stephen's sort of ex would be so messy. And considering Stephen is not too subtle about being an ass or petty, why would Evan want to deal with that? Especially for someone who, thus far, hasn't paid him any mind and only showed some interest due to him having something she wanted – which was not his time and affection.
What Charlie Can Contribute – Beyond Queer Representation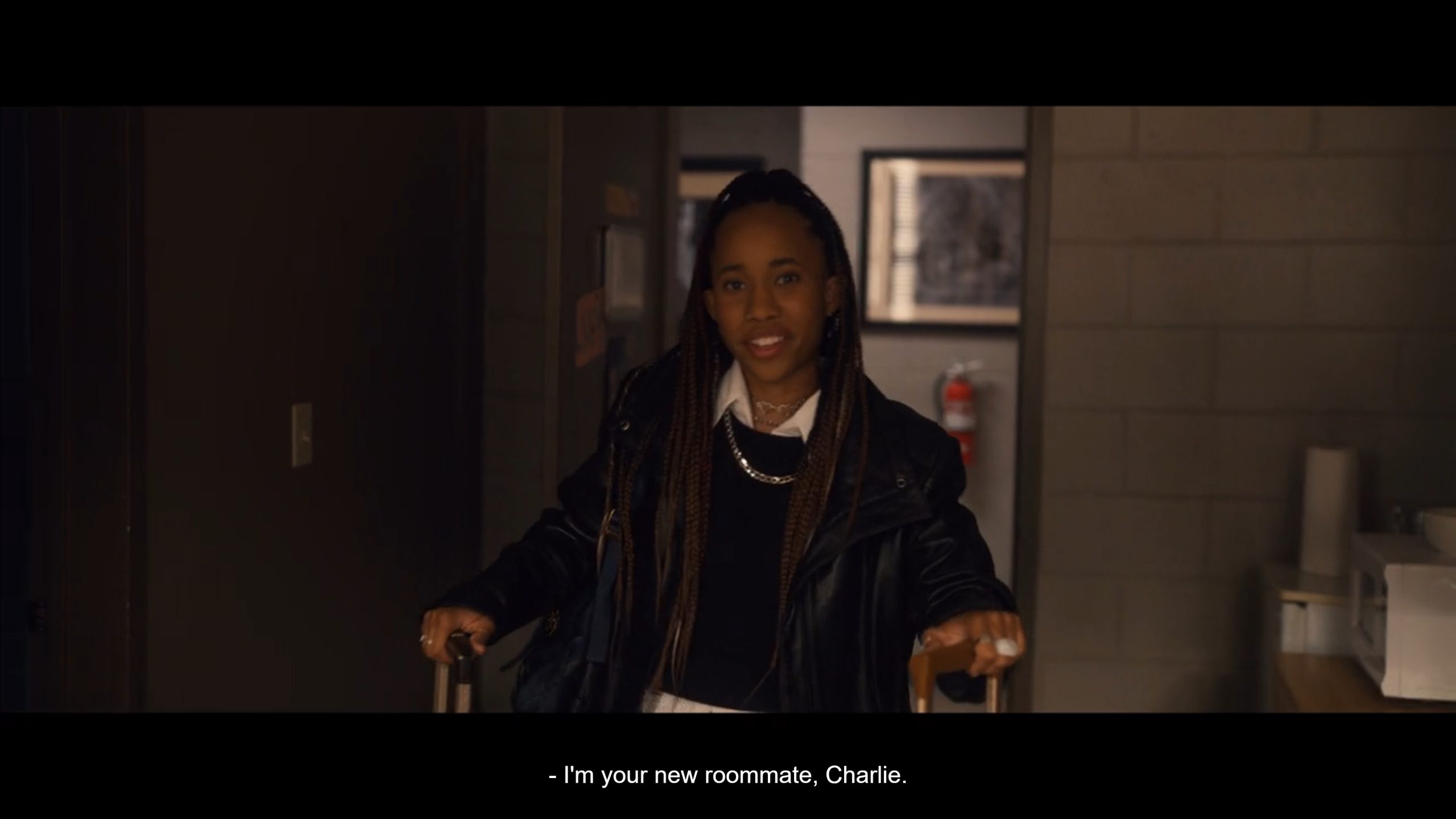 We love seeing Zoe Renee and wish she popped up on our radar more often. However, it is hard to see what can become of this character. Her introduction is being the first Black woman in the group, a former dancer, and she is gay. All of this is wonderful. But considering in the future, where we haven't been since episode 1, she isn't there, so comes the question of whether it is worth getting invested?
On top of that, is she meant to just be there for representation, or are there real plans for her? I know it is terrible to ask this when it comes to any person of color, or when they aren't gender normative or straight, but honestly, when characters are introduced with no clear vision of what direction they are going in, it is hard to not be drawn to this question. Especially when they are the only one and seem to not fit the world built up thus far.
[ninja_tables id="69688″]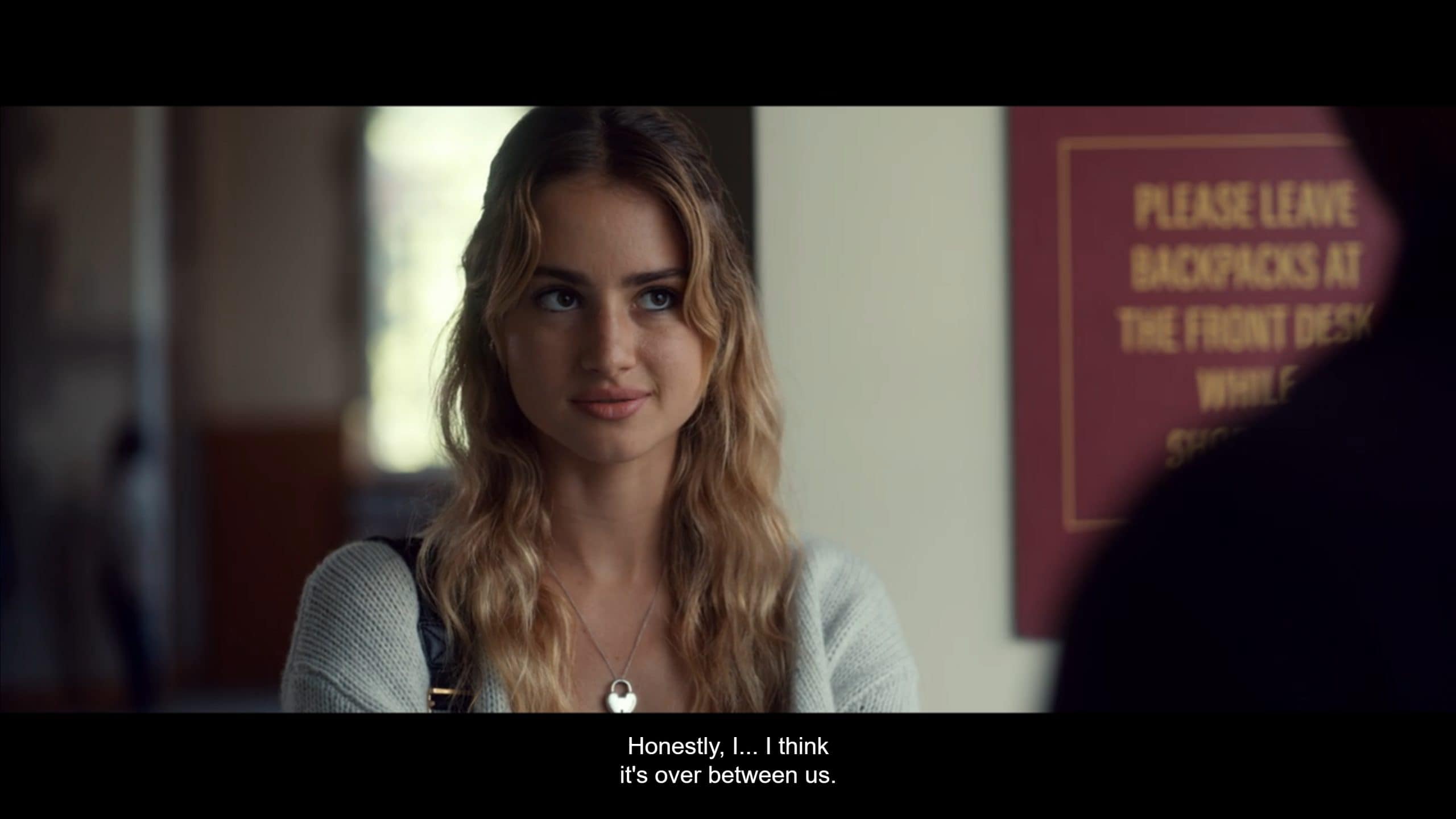 Tell Me Lies: Season 1/ Episode 6 "And I'm Sorry If I Dissed You" – Recap/ Review (with Spoilers)
Overall
"Tell Me Lies" has characters tell the truth, and while mildly shocking, it makes you wonder, roughly covering a month each episode, how and what can be done for this to be interesting enough to cover eight whole years? Because Stephen and Lucy's relationship isn't enough, and the supporting characters aren't given much of a life outside of those two.
Highlights
Stephen Forced To Be Honest, Even If Cruel
Disputable
What Charlie Can Contribute – Beyond Queer Representation
Evan Liking Lucy
Still Not Knowing Much, If Anything, About Pippa
---
Follow, Like, and Subscribe
Community Rating: 0.00% (0) - No Community Ratings Submitted (Add Yours Below)