As Lucy tries to juggle feeling guilty about not being in tears over Macy, she is also dealing with her mixed emotions about Stephen – who is still dealing with his ex Diana.
| | |
| --- | --- |
| Aired (Hulu) | 9/7/2022 |
| Director(s) | Erin Feeley |
| Writer(s) | Samir Mehta |
This content contains pertinent spoilers.
Recap
You Were Friends With The Dead Girl? – Lucy, Pippa, Drew, Stephen, Wrigley, Bree
Lucy is expected to be tearful and dramatic over Macy's death is bothersome. After all, she only knew the girl for a few days, and while they were cool, maybe on the path to being friends, she was still a bit of a stranger. Pippa recognizes this to a point, but, at the same time, she is happy that the weight of meeting Macy's parents isn't on her.
But, while Lucy is struggling with the expectation to mourn, Drew is worried he caused Macy's death. He wasn't with her, but he thinks, during a beer run he was tasked with, he caused Macy to swerve and hit a tree. Thus she died. He only tells this to Wrigley, who brings in Stephen since Stephen is in school to become a lawyer. Together it is determined that Drew needs to keep his mouth shut, and considering Bree ditched him, and he didn't follow up, it seems the only ones he can and will turn to are his brother and new legal representative.
We Could Be So Good Together – Diana, Stephen
Stephen and Diana have a very complicated relationship in which she loves his mind and how it challenges her, but his heart? He may have feelings for her, but she is at a point in life where she doesn't just want a fun, sort of douchey boyfriend. Diana is leaning towards thinking of what Stephen's long-term potential could be, and while him wanting to be a lawyer matches her goals, him cheating on her? That complicates so much.
Add in that he finds the idea of a full-fledged, potentially on the path to marriage relationship hokey? It makes his vulnerability when his mom goes off on him, and all his positive traits go by the wayside.
You Embrace The Worst Parts Of Me – Lucy, Stephen, Diana
One of Lucy's main, perhaps only escapes from the cloud Macy has over her life is Stephen. But, she feels so torn about him. On the one hand, he is persistent enough and charming enough to want to give a chance. Yet, at the same time, his attitude is too assuming, blunt at times, that it can be a turn-off.
Yet, he is the only one who truly understands that the whole Macy thing shouldn't be on her shoulders just because they were roommates for a few days. He gives her the space to vent about it without judgement, and even co-signs genuinely. It creates this back and forth in Lucy's mind, which is chaotic but after learning about him and Diana, and even learning Diana is a really nice person, she doesn't decide against being with Stephen. She doubles down and sleeps with him.
Things To Note
Episode Content
Dialog: The usual amount of cursing
Violence: N/A
Sexual Content: Stephen and Diana sex scene – with Diana nude and breasts visible. Also, Lucy and Stephen have a sex scene where Lucy's breasts are shown. Oh, and you can sort of see Stephen's backside.
Miscellaneous: Drinking
Question(s) Left Unanswered
Why was Nora, Stephen's mom, blowing up his phone and going off on him?
Are we ever going to learn more about Evan's girlfriend beyond what others say about her?
Will we get to know Lucy's sister more?
How much is Lucy's desire to be a travel writer inspired by her dad?
What Could Happen Next
CJ popping up because she is tired of her calls being ignored
Hopefully, more details about what happened with Lucy's dad, though getting to know everyone's family better would be nice
Review
Highlights
Stephen's Charm Is Undeniable
Stephen is the epitome of the guy who comes off like an ass yet rarely is single. Why? Because he is smart, he isn't just trying to charm you but challenges you mentally, sometimes emotionally, and as shown by Lucy, that can be infuriating. Him embracing and acknowledging his flaws, finding ways to make those flaws attractive, and even making you feel comfortable about not being perfect? There is something about that which, as she says, is alluring in the moment, but when he is away from you, it is repulsive.
Which makes Stephen seems a bit heads and shoulders above the usual bad boy with a sad backstory. If only because the balance with him is far more steady than the average character or performance we often get.
Lucy Being Real About Macy
What Lucy really drives home when it comes to how she handles Macy's death is that she genuinely isn't a generic lead. She isn't bawling her eyes out because Macy was nice, but a stranger. Yes, it is weird Macy's parents gifted all of her makeup but hey, barely used or new lipstick? Also, lest we forget, Macy wasn't poor, so she had the good stuff as well? SCORE!
But, jokes aside, what I think should be appreciated is that Lucy is forging a path for herself as a character where she isn't as cold-hearted or a b**** as she may think, or her mother, but simply someone who is rational and not easily excitable. Never mind, who isn't willing to fake it for someone else's comfort and be rude when they push her to be someone she isn't? Lucy is someone who exists within society, knows she'll have to be uncomfortable at times, but certainly isn't volunteering for every opportunity to do so.
On The Fence
Interest Waning In Supporting Characters
It isn't lost on us that Lucy and Stephen's drama is what will drive this show. However, what Drew is going through, Bree, Pippa, Wrigley, Diana, and the rest? Honestly, is of very little interest. Drew's guilt doesn't sway me one way or another. Bree's quest to lose her virginity is just a storyline the show may check in on once an episode. Pippa? Who is she beyond Wrigley's girlfriend and one of Lucy's friends is anyone's guess. Then Wrigley? Outside of a football player who may peak in college, again, there isn't much there to latch onto.
Heck, even Evan, who I genuinely forgot about, we know he is rich, seems to have a thing for White girls, but as for knowing him? Understanding not the who or the what, but the why? That is completely absent.
Tell Me Lies Directory
Affiliate Link(s)
Links contain affiliate links which, If you make a purchase, we'll earn a commission from the company.
Tell Me Lies: A Novel - Amaazon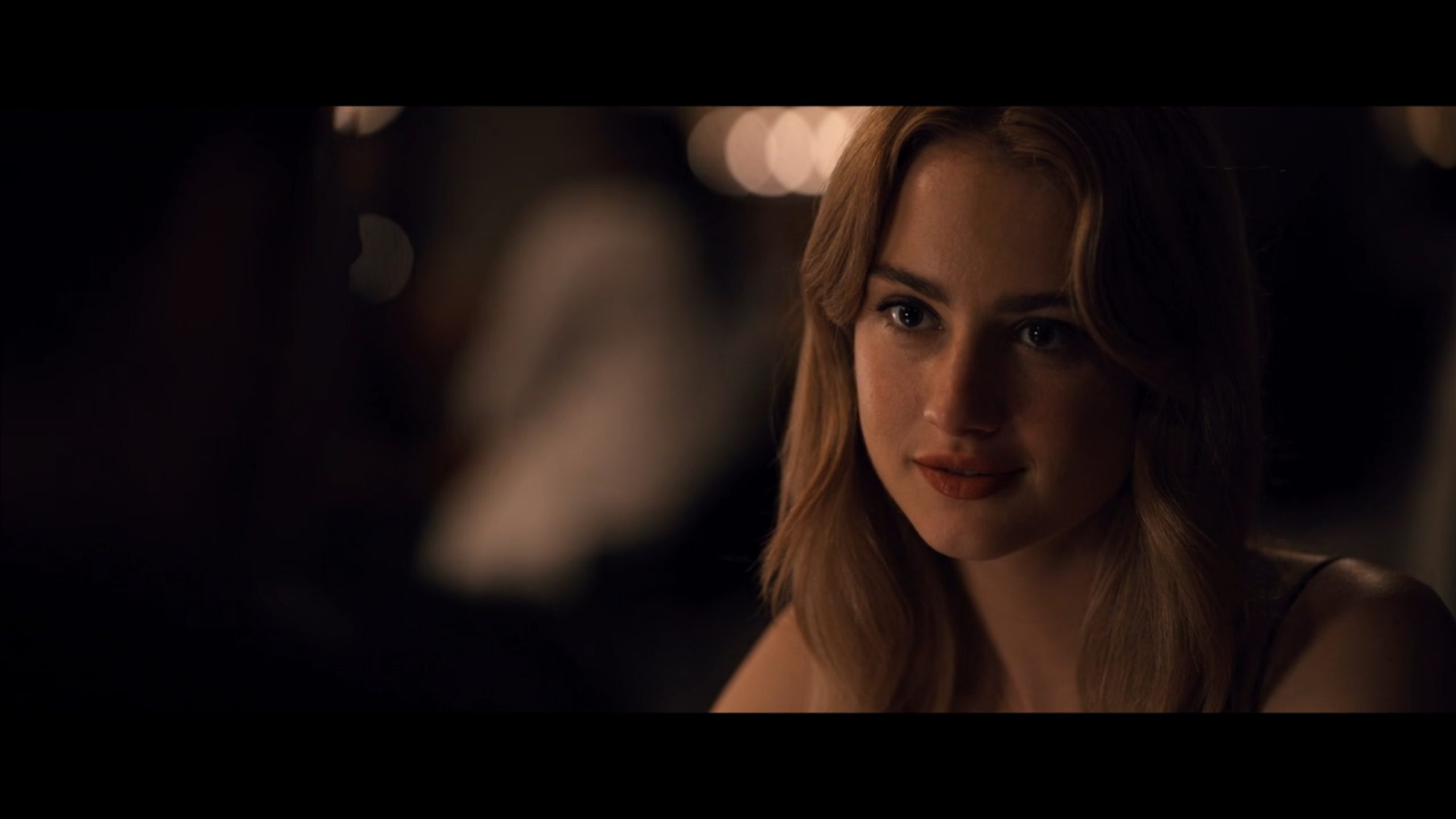 Tell Me Lies: Season 1/ Episode 2 "Hot-Blooded" – Recap/ Review (with Spoilers)
Overall
While Lucy and Stephen flourish, everyone else struggles to capture the spotlight, and while it doesn't bring "Tell Me Lies" down, it does leave you questioning who are these people when not in the leads' orbit?
Highlights
Lucy Being Real About Macy
Stephen's Charm Is Undeniable
Disputable
Interest Waning In Supporting Characters