Tales of the City: Season 1, Episode 2 "She Messy" – Recap, Review (with Spoilers)
---
Community Rating: 0.00% (0) - No Community Ratings Submitted (Add Yours Below)
---
This post may contain affiliate links and spoilers. Please read our disclosure policy.
---
As Mary Ann seeks validation, others are struggling with either moving on or holding onto what they have.
---
Network
Netflix
Director(s)
Alan Poul
Writer(s)
Marcus Gardley
Air Date
6/7/2019
Introduced This Episode
Flaco
Juan Castano
Wren
Michelle Buteau
Samuel
Victor Garber
Images and text in this post may contain affiliate links which, if a purchase is made, we'll earn money or products from the company. Affiliate links and external links have an upward facing, superscript, arrow.
Anna Needs Friends, Not Just People Checking In: Anna, Samuel, Mary Ann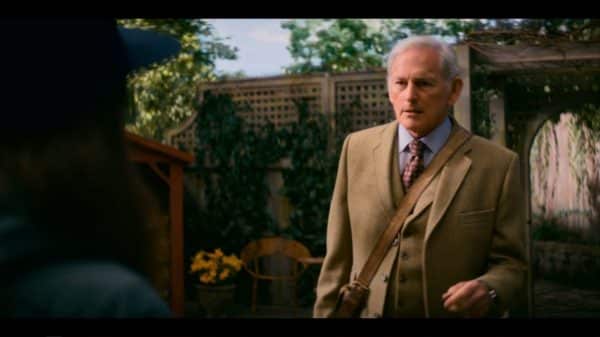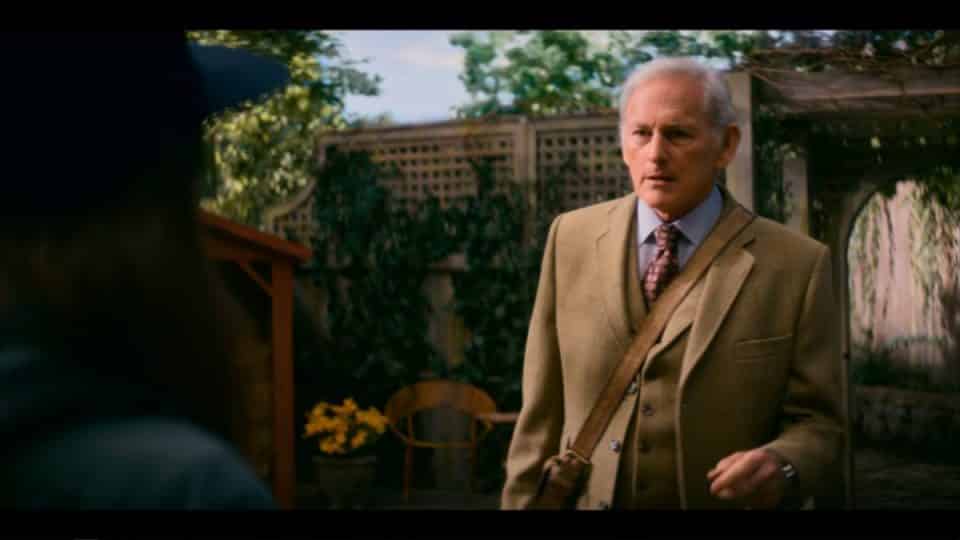 While it is clear Anna is well loved, there seems to be an issue with no one actually spending time with her. You know, beyond asking for advice but just smoking a joint and having conversation. Mary Ann kind of provides this, but with her wanting vindication from the guilt Shawna has placed on her, thanks to the community, she isn't much to talk to. However, a member of Rainbow Readers, Samuel, he seems better suited. For while he is nosy, he has similar interest and is probably one of the few around who are close to Anna's age and gets it. Not that she doesn't love the kids running around and energy they bring to her life.
Exploring What's Out There: Flaco, Wren, Margot, Ben, Michael, Brian, Jake
Since Mary Ann left him, it seems Brian hasn't really dated much, if at all. Heck, when we see through his dating app matches, we see nothing but Mary Ann look-alikes. This leads to his friend Wren to push him to get out there, explore, and at least try to date. However, he crashes and burns hard.
But, all things considered, he is doing a bit better than others in a way. Take Michael. With him being older than Ben, and barely meeting any of Ben's friends, it makes meeting Flaco and learning about trivia night a bit of a shock. In fact, it makes him feel insecure in a way so, to quiet that noise, Ben takes them and they have pretty good sex after.
But, while Flaco may have been the one to bring up trivia night, he doesn't go. What he ends up doing is hooking up with Jake. Why and how? Well, with Jake thinking he has feelings for men, and Margot being so in love she is a borderline pushover, she lets Jake explore, and Jake finds Flaco. Someone who he claims he didn't enjoy doing whatever he did with, we don't see much beyond kissing, but that might be a lie. One which will surely further complicate the already damaged relationship between Jake and Margot.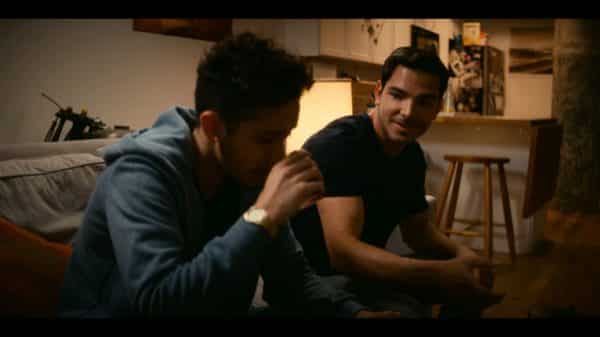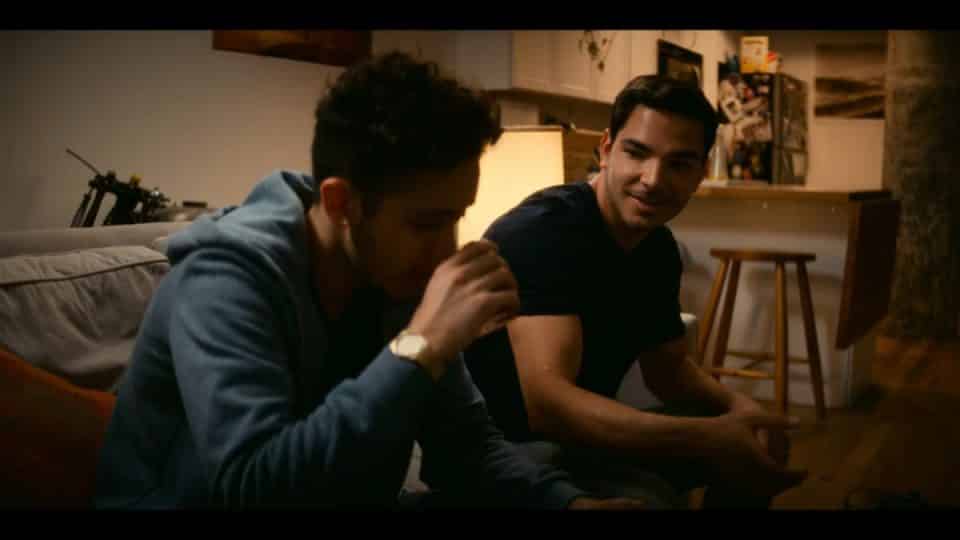 Dealing With Things The Best Way You Can: Shawna, Mary Ann
Shawna, like her dad, hasn't really gotten over Mary Ann's abandonment. It isn't clear how deeply it affected her, but one could argue her desire to avoid monogamy stems from that. Perhaps even her willingness to participate in a threesome with a married couple?
But, with Mary Ann's return, and her trying to figure out how to reveal Shawna is adopted, as some means to offload guilt, she may find recovery. Not to say Mary Ann reveals to Shawna she is adopted, but she does apologize. Rather than provide excuses, justify her absence, or place blame on Brian or the community, she owns up to her part and walks away. A decision that leaves Shawna to deal with the open scab and perhaps an offer to properly heal the wound.
Question(s) Left Unanswered
Has Anna known love or mostly affairs and trysts?
Does Wren have feelings for Brian?
What happened to the person documenting Anna's birthday?
Collected Quote(s) & .Gifs
You can keep trying to outrun the hurt and the fear and the guilt by burying it with other people's opinions of you, or you can try to find some stillness so that you can begin to reckon with yourself.
— Anna
Highlights
Margot's Situation
A lot of the time when we hear about a trans person who was in a relationship, it was a heterosexual relationship, and usually, it is MTF. So with Margot formerly being in a lesbian relationship, this shift is quite interesting. Especially because they are young and in love, aren't married, and don't have kids. So her trying to reconcile, after rooting her identity in being a lesbian, the fact she is now in a heterosexual relationship must be bizarre to her.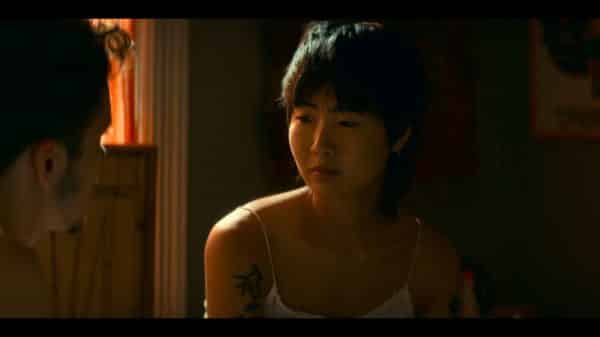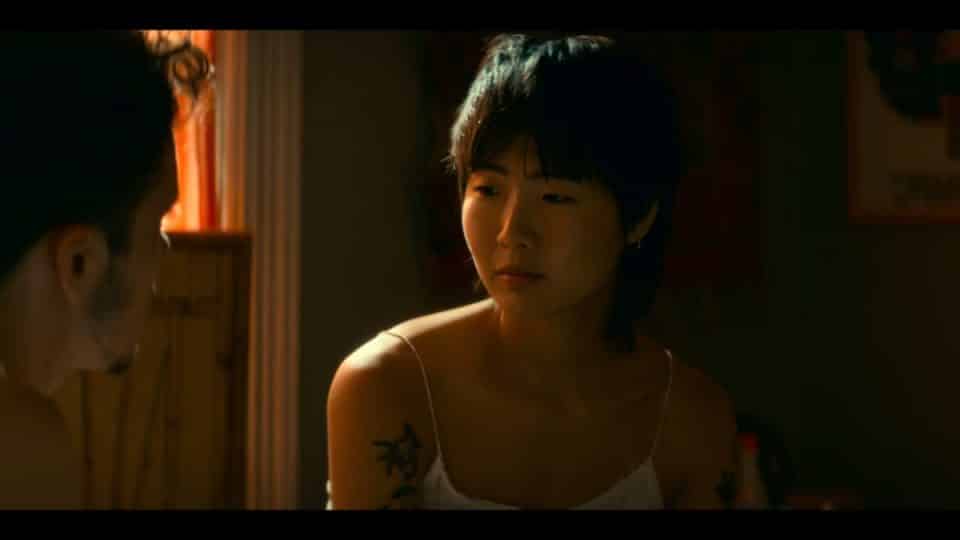 Also, there is the issue of being satisfied. While only lightly touched on, Margot likely still wants to have sex as two women would. Yet, with Jake being a man, there is the need to question if he likes being pleasured that way anymore and whether Margot is willing to adapt. Much less experiment in ways she may never had to and possibly be willing to sacrifice a mediocre sex life for love?
Shawna
There is just something about Ellen Page when it comes to characters who hate addressing what they are really going through. Her feign smile and sarcasm presents this weird charm that hooks you in. But, speaking specifically about the character, what you have to love about Shawna is this unspoken pain that, even with her having a collection of Mary Ann's talk show, only peeks out but is never this major force. And while you can point this thing or that thing out, and assume that deals with Mary Ann, so comes the need to question if you can fault her for that.
Reason being, the San Francisco presented seems so liberal in terms of sex and sexuality that it's hard to say whether Shawna is just polyamorous and truly not into relationships, or is operating from a place of pain. Which pushes you to wonder when it comes to those not into monogamy and who are sexually open, is it nature or nurture? Then, on top of that, if nurture, what are the needed factors for that person to act that way and does it have to be rooted in trauma as we often are told it is? Or could it be if raised in the environment that Shawna was, people would be more accepting, even normalize, fluidity?
Follow Wherever I Look on Twitter, Like us on Facebook and Subscribe to the YouTube Channel.
Check Out The TV Master List Page
Margot's Situation - 85%
Shawna - 84%