Simone's ex-husband, Etienne, shows up, giving her fresh optimism, as Tess gives will a look over after he treats her to truffles.
---
Network
STARZ
Director(s)
Geeta V. Patel
Writer(s)
Christopher Oscar Pena
Air Date
8/11/2019
Introduced This Episode
Etienne
William Abadie
Eddie
Eric D. Hill
Images and text in this post may contain affiliate links which, if a purchase is made, we'll earn money or products from the company. Affiliate links and external links have an upward facing, superscript, arrow.
Recap
The Boy I Should Like vs. The One Who Riles Me Up: Tess, Will, Jake
Tess is having a bit of a conundrum. Jake is this mystery whose unavailability is both frustrating and appealing. Then there is Will who doesn't look bad in a suit, is a good guy, boyfriend material, but being with him feels like an award for good behavior than him getting her hot and bothered. Which messes with her a bit since she knows Jake is an irrational choice, but Will seems like such a safe one that she can't commit to the idea of being with him.
The Man I Left Behind & Look Back On Fondly: Simone, Etienne, Tess, Jake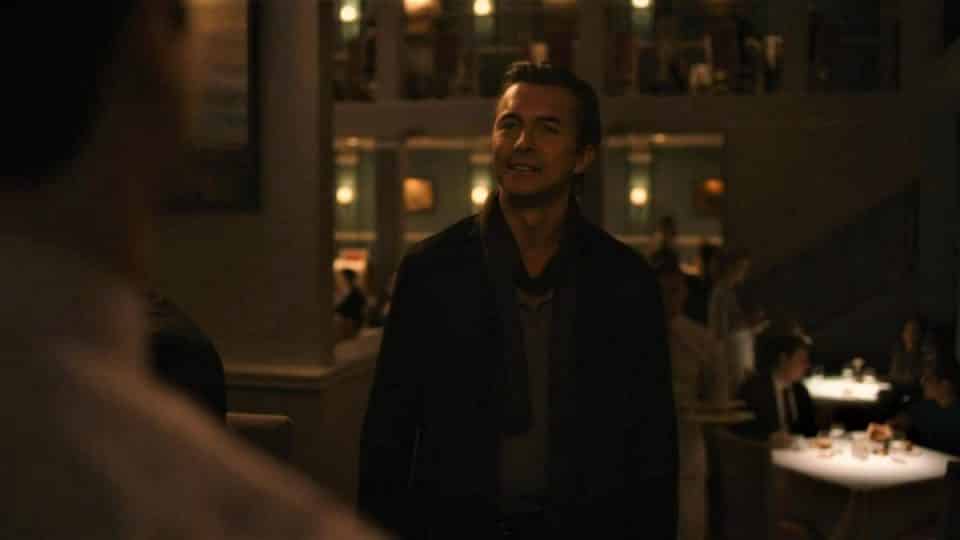 Yet, maybe that is another issue Simone and Tess share – while brilliant, like sponges for information, they find people difficult to grasp if they aren't stimulated by them. Case in point for Simone, Etienne, her ex-husband, shows up and while we're told he is wealthy, charming, and she barely says a negative thing about him, she left him.
Now, to be fair, according to Jake, Simone did feel like an outsider for she was this New England young woman living in France, separated from her family and trying to integrate into Etienne's. A task which was not easy. Add in Simone's neurosis we're familiar with, and it caused her to leave.
Yet, with the champagne doing well, Simone older now and, let's face it, feeling stagnant, she sees Etienne as an opportunity for a new life. If not, at the very least, an old one which was far more challenging. So, after reconciling, to a point, Simone tries to offer her marketing skills to Etienne since he isn't fond of traveling throughout the states for how foreign Simone felt in France, he feels in the US. However, Etienne is very clear that he didn't come to NY to see Simone or retrace their relationship.
Also, with her working the same job as before, wearing the same lipstick, and him accusing her of still being incapable of actual intimacy, he doesn't find a valid reason to invite her back into his life. So, they part ways, and with Etienne being the silver lining of a rather rough time for Simone, the rejection hits hard. But, just to show maybe she has become more capable of intimacy, when Tess offers her ear, they snuggle in Simone's bed and talk about Etienne and Tess trying to choose between Will and Jake.
Review
---
Community Rating:
---
Highlights
Another Layer To Simone
It's strange. While we learn something new about Simone every episode, she maintains this sense of mystery. One that, even with meeting her ex, allows this façade about her to continue. Which I can't pinpoint if it is the writing or acting, maybe even us still seeing from Tess' point of view, but I think it is one of the factors which keeps this show from seeming as boring as it probably should.
On The Fence
Eddie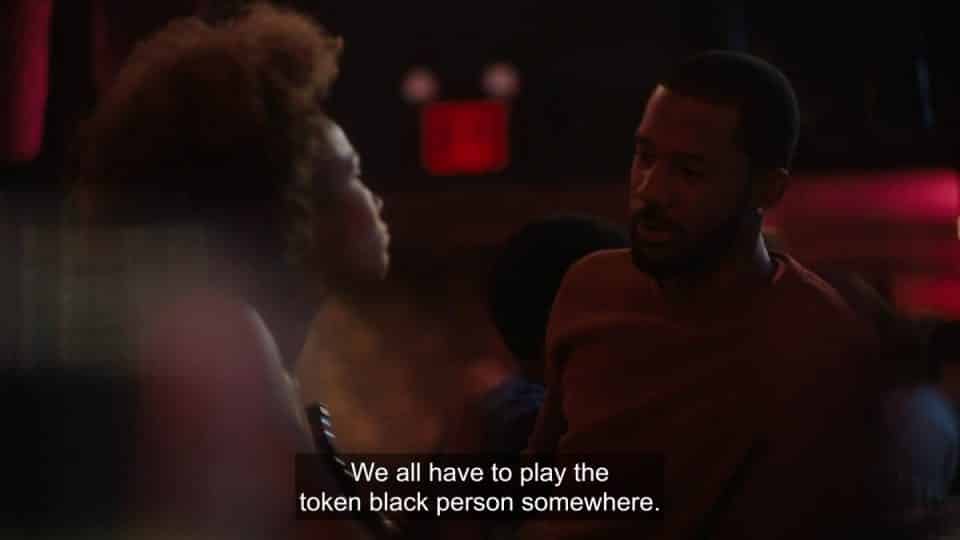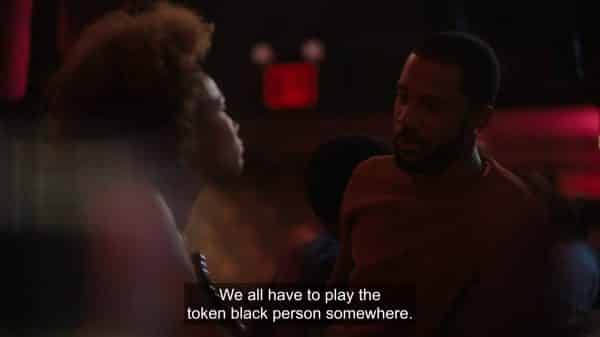 I just want to see more of this Eddie x Heather thing. Like with the dishwashing crew, there is this sense the show feels obligated to acknowledge the "other" in terms of cultures and races which Tess can't necessarily gain access to. So, due to her not being able to, realistically, ease her way in and out, they throw a scene here and there but don't put any real time and effort into those characters or their cultures.
The Slice of LifeStyle Of The Show
As said, this show should be boring at this point. Nothing really happens worth noting, and even with Etienne showing up, Tess making out with Will, or getting her nipples rubbed by Jake in the last episode, things feel strangely tame. Which, admittedly, I like in some ways, for Sweetbitter doesn't seem reliant on constant escalation. Yet, as Simone and so many others push the idea they are at the restaurant because it is comfortable, they are figuring out their next move, or stuck, it does take away from that positive aspect. Not enough to be tempted to stop watching but it certainly makes the show seem less like something you have to watch on a routine schedule and more something to view when you have free time and are working through your watch list.
Follow Wherever I Look on Twitter, Like us on Facebook, Sign Up For Our Mailing List and Subscribe to the YouTube Channel.
[ninja_tables id="37369″]
Another Layer To Simone - 85%
Eddie - 75%
The Slice of Life Style Of The Show - 79%