Sweetbitter: Season 2, Episode 4 "Sec of Demi-Sec" – Recap, Review (with Spoilers)
As Sasha has a mental breakdown, Tess finds herself a pawn in Howard and Simone's passive-aggressive chess game.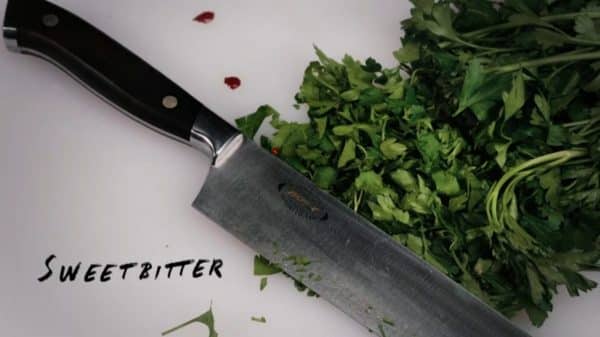 As Sasha has a mental breakdown, Tess finds herself a pawn in Howard and Simone's passive-aggressive chess game.
---
Network
Starz
Director(s)
Marta Cunningham
Writer(s)
Charise Castro Smith
Air Date
7/28/2019
Images and text in this post may contain affiliate links which, if a purchase is made, we'll earn money or products from the company. Affiliate links and external links have an upward facing, superscript, arrow.
Recap
I Don't Need A White Savior: Heather, Tess, Howard
While we're in the age before social media took off, I mean for God sakes Tess is texting on a flip phone, we're reminded things like "White Saviors" aren't new. Case in point, Tess and Heather are sharing duty waiting a table, and a man asked if Heather is mixed. She shrugs it off, though is a little peeved, but then Tess blows it up. Even catches Howard's ear who is more than willing to kick out someone paying a check that could mean a nice tip.
Leading to Heather having to check Tess. Remind her that she is smart, what she saw was nothing new, and that she doesn't want her messing up her gig. A statement understood that has Tess redirect her attention to Sasha.
What's Left Behind In Old Country: Sasha, Tess, Jake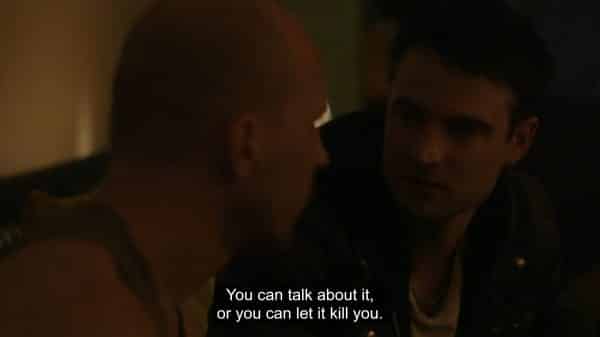 Why? Well, because he missed his shift and even with Sasha as messy as he can be, he apparently has never been that messy. So, Tess decides to go to Queens, and of all people, Jake tags along. Not due to worrying about her safety, and maybe gaining a conscious, or necessarily giving a damn about Sasha. In his own words, it's his "Karmic Duty" to pass on the idea of Sasha either speaking his pain or allowing it to kill him.
This gives way to him saying someone from back home was hurt, likely due to him being queer, and Sasha is struggling with not being able to see his friend for that means he won't be able to return to the US. So he is stuck, alone, and that loneliness is killing him. A feeling Jake seems to get, which may explain why he joins Tess in spending the night.
While You Talk Too Much, Keep Going: Tess, Howard, Becky, Simone
Which causes Tess to ask about Jake's mom when speaking to Simone. A person who has grown fond of her chats with Tess since they are so revealing. Like her learning Becky and Howard are still together from Tess. Something that gives us a nice way to jab him in the side after he purchases wine from her ex-husband's vineyard. Though her jab may have been harder than she thought since it blows up Howard's relationship.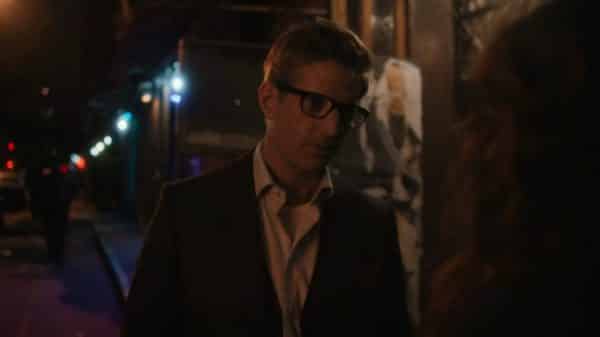 But, getting back to Tess and Simone as they drink her husband's wine Simone reveals Jake's mom did commit suicide, but she stepped in to make sure he never felt lonely. She also helps Tess decide that one of her next goals, is to learn what she wants and likes, in the bedroom. For after a rather odd sexual encounter with Omar, who seems to be eager to please more so than pleasure, Tess was left in a weird space. One that, luckily, Simone may have broken her out of.
Making it so their complex relationship of frenemy Simone and doe-eyed Tess continues.
Collected Quote(s) & .Gifs
Once you know what you like, then you can ask for it.
— Simone
Review
---
Community Rating:
---
Highlights
Omar's Words To Tess
There is this constant reminder of people being stuck at the restaurant. Becky calls out Howard for it, Omar notes Simone is stuck, Heather makes it seem like the best she can do at the moment, and even with what happened to Scott, he's back as well. Yet, Omar says to Tess that she has something even Simone doesn't. What exactly, that is a multiple-choice answer. However, it is a wonderful thing to fathom what could be next, and what could trigger Tess seeking out ending this chapter and beginning the next?
Howard Coming Undone
It's always curious to see Howard not present himself as in control of the situation, and a bit erratic. Which seemingly is happening more and more. Pushing the thought, when he does blow up, will that be what end's Tess' time at the restaurant? After all, Simone seems to be gunning for Howard's job, and I can imagine either to save Tess, or due to playing the long game, her getting rid of Tess once the dust settles. So seeing Howard lose his cool could very well be the beginning of the end for multiple people.
Simone's Strategic Relationship with Tess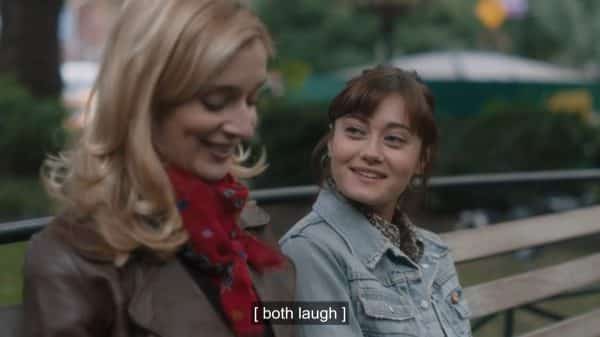 Speaking of Simone and Tess, I truly love that both are aware that the other has their number, yet they still enjoy each other's company. It's weird, I'll admit, yet strangely it maintains this vibe of Simone being the wise older sister or even a maternal figure. Maybe like how she was to Jake but recognizing Tess is someone who eventually can be independent and perhaps can return the favor and lessons taught?
Yet, lest we forget, remains a threat. No longer because she is the young new thing but because she is adaptable, empathetic, and well-liked. Also, she's like a sponge. She has so many characteristics Simone doesn't have, can't imitate, and perhaps doesn't want to. So even if she can't surpass Simone in the restaurant, she may in life. Which is scary but maybe, just maybe, Simone's investment deals with wanting to live vicariously when the time comes? So that she can say to Tess, she is who she is, because Simone molded her.
Now, whether that is said with some ego behind it is anyone's guess but, either way, there surely will come a point when Simone's work will be done, and Tess will outgrow her.
Follow Wherever I Look on Twitter, Like us on Facebook and Subscribe to the YouTube Channel.
[ninja_tables id="37369″]
Simone's Strategic Relationship with Tess - 90%
Howard Coming Undone - 85%
Omar's Words To Tess - 84%
---
Follow, Like, and Subscribe
Community Rating: 0.00% (0) - No Community Ratings Submitted (Add Yours Below)