She's Gotta Have It: Season 2, Episode 3 "#LuvStings" – Recap, Review (with Spoilers)
Nola decides to expand her horizons a bit as Mars tries to handle being homeless. Oh, and Jamie learns who Cheryl is seeing and Shamekka gets revenge.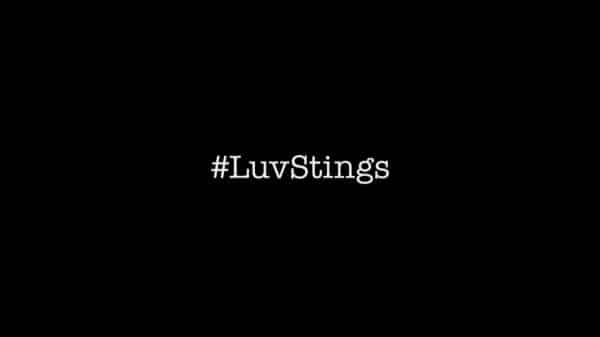 Nola decides to expand her horizons a bit as Mars tries to handle being homeless. Oh, and Jamie learns who Cheryl is seeing and Shamekka gets revenge.
---
Network
Netflix
Director(s)
Spike Lee
Writer(s)
Jocelyn Bioh
Air Date
5/24/2019
Introduced This Episode
Jameelah
Ciera Payton
Images and text in this post may contain affiliate links which, if a purchase is made, we'll earn money or products from the company. Affiliate links and external links have an upward facing, superscript, arrow.
Found You: Jamie, Cheryl, Drew, Shameeka, Lady Maye
Shamekka gets her revenge on Lady Maye, who gave her butt injections, and Jamie learns his wife has found someone new. A young white boy who is giving her the business.
A Different Perspective: Dr. Jamison, Nola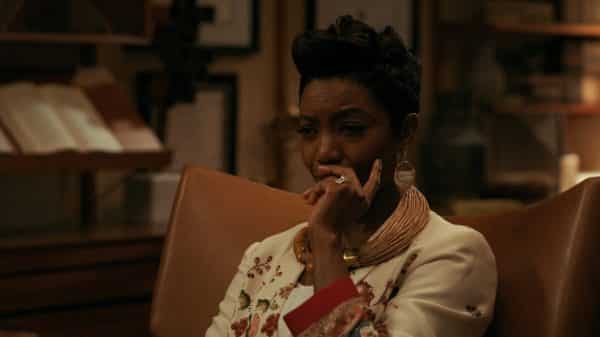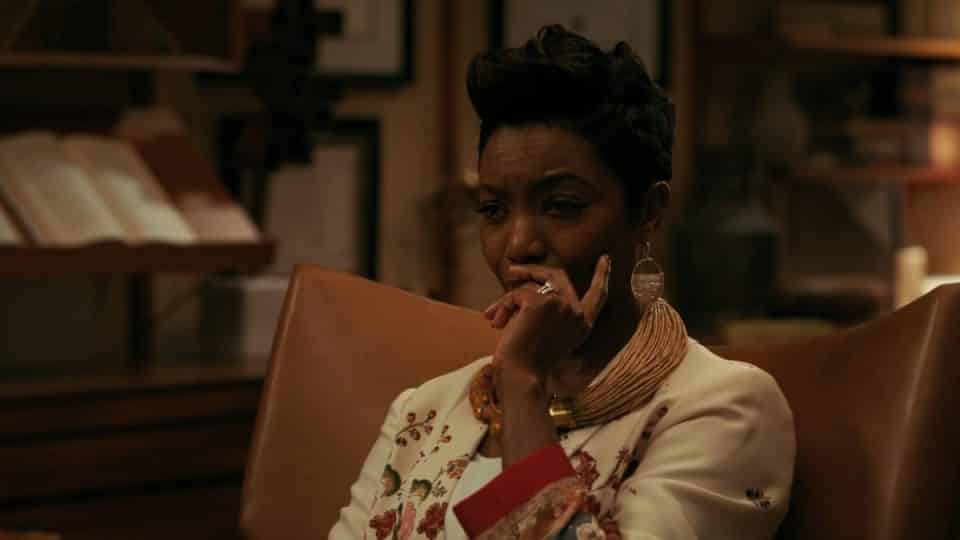 With Opal breaking up with her causing a great toll, Nola makes an appointment to see Dr. Jamison. Which seems long overdue, considering how deeply Nola feels about things. So, after Nola says her piece, Dr. Jamison chimes in. Leading to her words in regards to the earWave campaign, even Opal, seemingly helping. Perhaps reminding Nola why she needs to see her therapist consistently.
By The Grace of God: Nola, Mars, Clo, Jameelah
Mars is struggling for real, as is Clo. Her boss is upset that a recent protest is putting his pursuit of a development in a negative light and with Clo not prepping him for backlash, it makes him question her place in his business. Maybe even leading her to question her place in his life. Then when you add in Mars trying to spend more time at her space, she may have a moment.
Luckily, thanks to Dr. Jamison, Nola opens up to the idea of meeting earWave's rep Jameelah – which could help things. For with Jameelah pushing hard the narrative she the only Black one there, and using their shared culture to connect, Nola may be more open to collaborating. Which would mean Clo's network expanding and making it so her current employer may soon be without Clo for a punching bag. Since, in terms of marketing and event planning, Clo doesn't seem to be strongly into the real estate segment her boss is in.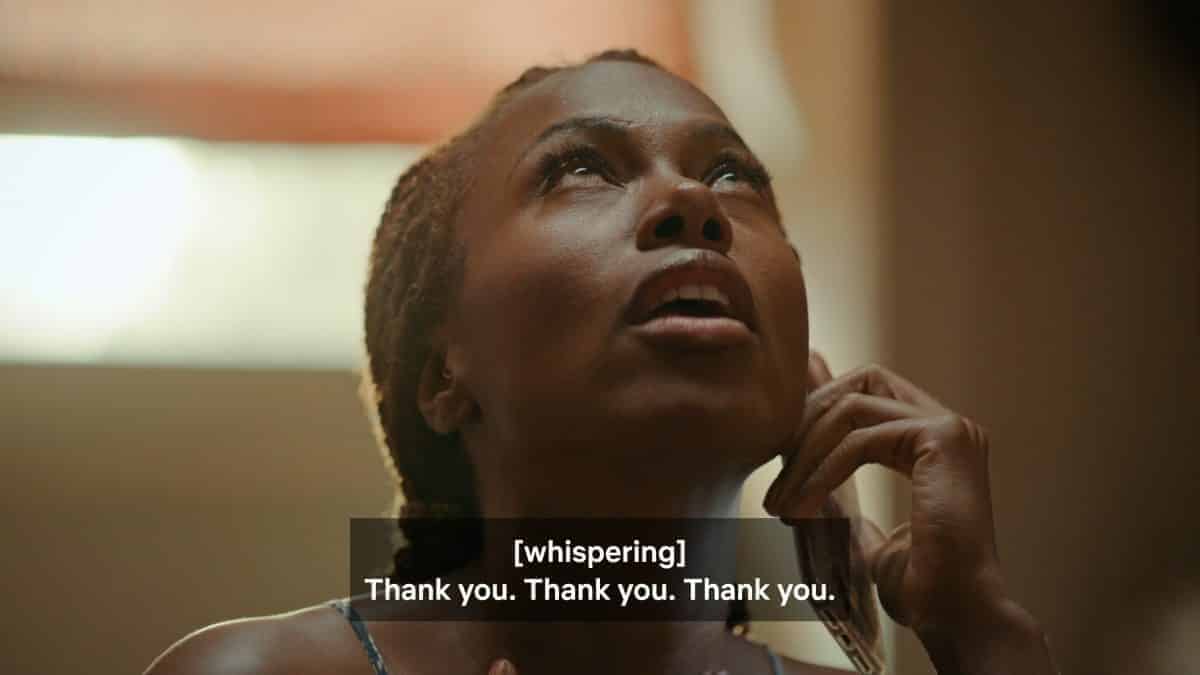 But, with no contracts sign, Nola has yet to make any money. Though with a phone call that means a week-long retreat and $10K, it seems someone out there is looking out for her.
Collected Quote(s) & .Gifs
[…] you're not going to get over it. You're gonna get through it.
— Dr. Jamison
Highlights
Dr. Jamison's Return
One thing that She's Gotta Have It has pushed is the importance of a person's mental health and seeking people, outside of friends and family, to maintain it. Case in point, Dr. Jamison, removed from Nola's day to day, is far better able to help her deal with Opal breaking up with her than Clo could, or even her exes. Also, in terms of the earWave thing, with her dropping knowledge on Nola, reminding her of Basquiat and others using personal work for commercial means, she figures out a way to redirect Nola without making her feel insulted. A task which friends can be capable of, but requires training to do more often than not.
Mekka Getting Entrepreneurial & The Conversation That Could Be Had
Considering Nola's fears of commercializing "My Name Isn't" and Shemekka wanting to commercialize her grandmother's hair care formula, I hope that leads to a conversation about what selling out really is. Because the term has evolved into something so strange, as if, like Dr. Jamison says, there is something wrong using the personal for commercial use. Even though personal work, whether it deals with assault, family, or culture, is often a person's best work.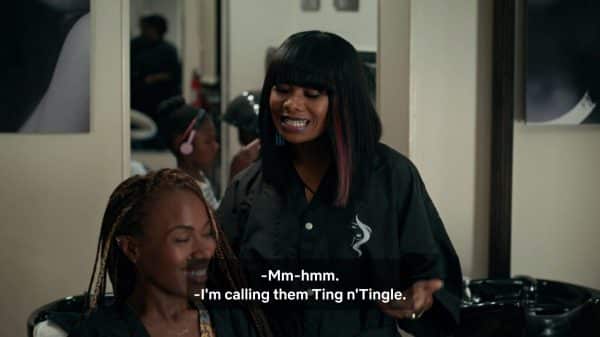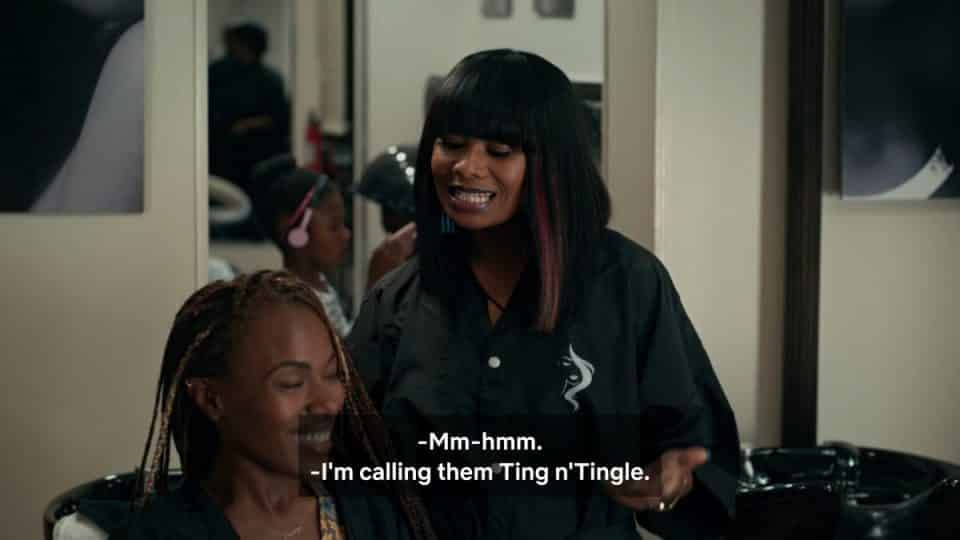 But, what I'm hoping for, in the long run, is Clo and even the white girl chiming in on the conversation as well. For where the line between something that is ours, culturally or family wise, and what belongs, or should belong, to the world is up for debate. Since whether it is music, art, style, or culture, there is this conflict between what is owned, leased/licensed, or whether, once something is public, if it is owned by anyone anymore. And while we know Nola's perspective, as a privileged person of color, it would be interesting to hear Shemekka's perspective and the others.
Low Point
Can We Expand On Cheryl?
Okay, I get it, Cheryl ain't hurting for some D and may still feel a certain type of way about Nola. That's fine, but what about the rest of her life? Where is her privileged family? How about seeing her relationship with her son? Maybe showing her in the workplace? Surely there is more to her than moaning and going off on someone.
On The Fence
How The Male Exes Not Named Mars Are Being Handled
Taking note Greer and Jamie, as noted, aren't as interesting on Mars, I must admit I'm surprised they are being handled this way. Greer seemingly is being kept around since he is on contract for a certain amount of episodes so minas well have him appear off and on. Jamie, on the other hand, with little to no interaction of Nola, it makes him stalking his soon to be ex-wife a bit pathetic. But it also makes the fact her character doesn't have anything really going for her a bigger issue as well.
Follow Wherever I Look on Twitter, Like us on Facebook and Subscribe to the YouTube Channel.
Dr. Jamison's Return - 85%
Mekka Getting Entrepreneurial & The Conversation That Could Be Had - 86%
Can We Expand On Cheryl? - 70%
How The Male Exes Not Named Mars Are Being Handled - 70%
---
Follow, Like, and Subscribe
Community Rating: 0.00% (0) - No Community Ratings Submitted (Add Yours Below)