As Camille's relationship with townspeople, and her mother, gets further established, so does her similarities to Natalie.
---
Network
HBO
Director(s)
Jean-Marc Vallée
Writer(s)
Gillian Flynn
Air Date
7/15/2018
Actors Introduced
Eileen
Barbara Eve Harris
Jackie
Elizabeth Perkins
---
Trigger Warnings: Graphic Depiction of Dead Body & Self-Harm
---
Who Camille Once Was: Camille, Adora, Jackie
Throughout the episode, we meet people who knew Camille back in high school. A time when Camille was a cheerleader and, likely, her million and one scars didn't exist yet. Also, per Adora, she used to enjoy going into the woods and exploring, as seen in the first episode. But as for what was that trigger that turned her into an alcoholic who can't be trusted with a knife nor needlepoint? That remains a mystery.
All we know for sure is Jackie maybe the only person in town Camille likes and maybe even loves. For while she very much fits in with the town she accepts Camille in ways others never seemed to. Be it because her family owned the pig slaughtering factory everyone's parents worked at or maybe, years past the Camille we see, she changed.
Commentary
With this being a mini-series, you don't have that same worry of bloat other book adaptations present. You know they have an end game in mind and things are only presented if they have a point. Which makes me wonder what is the point of us exploring the past? What are we building to? Is it why Camille has all her scars and became an alcoholic? For it seems to be something bigger than her mom favoring Marian and Marian's death. Could it be Camille has some sort of connection to the killer? While our time in the past seemed to take less of a chunk of the episode's runtime, it doesn't make you not wonder what we might not be paying enough attention to.
Complicated Relationships: Camille, Adora, Frank, Eileen, Amma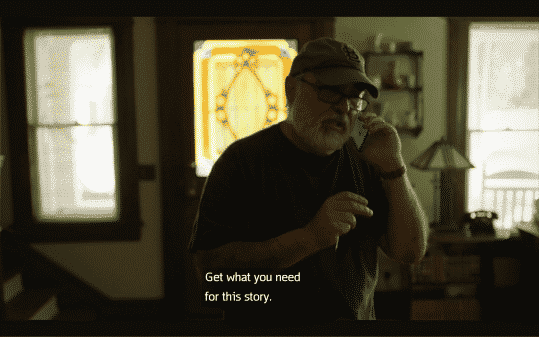 There is a need to question Frank and Camille's relationship. On a professional level, you can see he is invested and believes in her talent, but there is something more. Something his wife doesn't seem all that comfortable with. Is it because something intimate happened between Frank and Camille in the past? Maybe she recognizes Camille is trouble and doesn't want her husband dragged into it? Heck, the way Camille talks it is like she is in the process of a comeback. Did Frank take a risk we don't know about in hiring her?
Either way, Eileen seems to be sensing something Frank hasn't given her all the details about. Add in Frank makes it seem he is trying to get Camille out of her own way, by dealing with her trauma, and you got a mentor who seemingly is willing to overstep boundaries. Though, considering how casual he and Camille's relationship is, maybe she likes that he pushes her.
I mean, taking note of Camille's relationship with her mom, it must be nice to be seen. For the way things are painted, whether we are talking about her youth or modern times, Camille was kind of ignored. Hell, even at Marian's funeral, Camille tried to console her mother and share a moment of mourning but she was pushed off. Then, to add insult to injury, one of the reasons why Adora cares so much about Natalie is because she saw that as her second chance to fix someone like Camille.
But, it should be noted, from Adora's point of view, things are a bit complicated. It isn't fully clear why she favors anyone but Camille, but one could argue she would like to have a relationship with her eldest daughter. It's just, she doesn't know how and they share little but one person's death. And being that death has been a dark cloud over Adora all these years, and Camille is a reminder of it, they have reached an impasse. Add in lack of social graces and we get someone Adora refers to as a visitor more than her daughter.
Commentary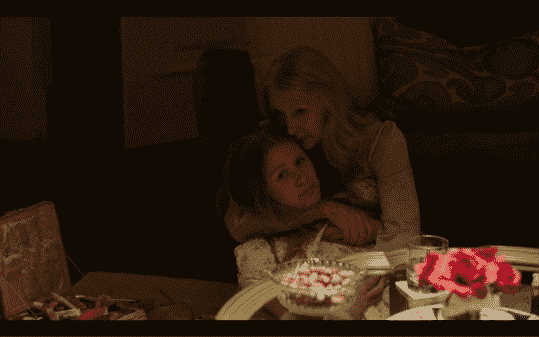 I cannot wait for Adora to discover who Amma is. Especially since, as Amma was having a fit, which made absolutely no sense to me, she had this smart aleck look on her face about Camille being good. Something which makes it look like she wanted to antagonize her on the sly. After all, while Camille and Adora are estranged, look at all the fuss Adora is showing her now? Something which, for someone who mostly grew up an only child, you know probably feels a bit threatening. Especially when you are already living in the shadow of one sister.
Which does lead you to question what will come of Amma and Camille's relationship? Clearly, Amma is going down a reckless path, but will Camille step in or just her feign actions? Heck, considering how weird Amma is, who wants to take bets she is maybe the killer? If not the leader of a pack who caused these murders?
The Investigation Continues: Richard, Camille, Adora, Chief Vickery
With the discovery that Natalie's teeth were pulled out, and the need to question why she was propped like a doll in broad daylight, her investigation gets a bit more interesting. Especially as Richard and Vickery push the narrative that it has to be a man who did all this. Particularly since the whole teeth pulling thing, Richard did that with a pig's head and the strength needed he thinks would be too much for a woman.
As for other details? Well, the only other thing we get is how weird Natalie was, taking note her love of spiders, her uncomfortable closeness with her brother, and this hate list she has up. One which includes Ann, the first alleged victim of the alleged serial killer. There is also a mention of a woman in white but considering the source, no one takes it seriously. Especially since it seemingly is based on local folklore from Camille's childhood. If not before.
Commentary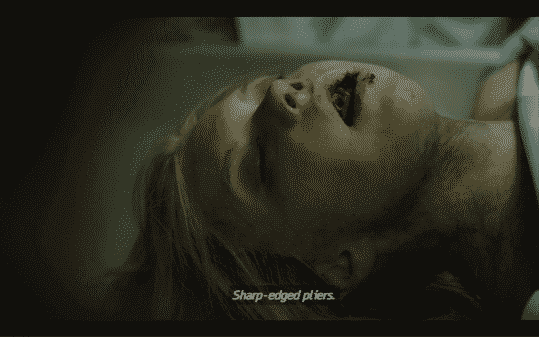 Yeah, the crime which brought Camille back to Wind Gap remains rather uninspiring. For, again, it isn't presenting us with interesting figures to point a finger at and what is going on with Camille is such a bigger draw. She is a woman with all these scars of various words which we don't know the meaning of. Like, why write dirt on that part of your pelvis? What got her into self-harm of this level?
Could it be, similar to what Willow Smith said on Red Table Talk, she just wants a physical representation of the pain she deals with mentally and emotionally? Was this to perhaps punish Adora since Adora is so much about appearances? That remains the big draw here. The family dynamic and how it got so bad and whether it will continue. Ann and Natalie? As gruesome as they have made the murders and the investment it seems we're supposed to have, it's an afterthought.
Question(s) Left Unanswered
Where is the rest of Camille's family?
Collected Quote(s) & .Gifs
My demons are not remotely tackled. They're just mildly concussed. – Camille
Highlights
The more we see of Camille's relationships, the more you want to know what happened to cause her to become an alcoholic, to self-harm to the extent she does, and how did most of her relationships become strained or uncomfortable.
Low Points
The murder mystery seemingly is only going to present gore and not draw you into what happened to these girls. At best, it may just find a way to loop back to Camille.
Follow Wherever I Look on Twitter, Like us on Facebook and Subscribe to the YouTube Channel.
---
Previous Episode's Recap
[visual-link-preview encoded="eyJ0eXBlIjoiaW50ZXJuYWwiLCJwb3N0IjoyNDI1OSwicG9zdF9sYWJlbCI6IlBvc3QgMjQyNTkgLSBTaGFycCBPYmplY3RzOiBTZWFzb24gMS8gRXBpc29kZSAxIFwiVmFuaXNoXCIgW1NlcmllcyBQcmVtaWVyZV0gLSBSZWNhcC8gUmV2aWV3ICh3aXRoIFNwb2lsZXJzKSIsInVybCI6IiIsImltYWdlX2lkIjoyNDI2MiwiaW1hZ2VfdXJsIjoiaHR0cHM6Ly93aGVyZXZlci1pLWxvb2suY29tL3dwLWNvbnRlbnQvdXBsb2Fkcy8yMDE4LzA3L1NoYXJwLU9iamVjdHMtU2Vhc29uLTEtVGl0bGUtQ2FyZC5wbmciLCJ0aXRsZSI6IlNoYXJwIE9iamVjdHM6IFNlYXNvbiAxLyBFcGlzb2RlIDEgXCJWYW5pc2hcIiBbU2VyaWVzIFByZW1pZXJlXSAtIFJlY2FwLyBSZXZpZXcgKHdpdGggU3BvaWxlcnMpIiwic3VtbWFyeSI6IlNoYXJwIE9iamVjdHMsIGxpa2UgbWFueSBhbiBIQk8gbWluaS1zZXJpZXMgYmVmb3JlLCByZW1pbmRzIHlvdSB3aHkgdGhlIG5ldHdvcmsgaXMgdGhlIGFudGktTmV0ZmxpeCBieSBmb2N1c2luZyBvbiBxdWFsaXR5IG92ZXIgcXVhbnRpdHkuIiwidGVtcGxhdGUiOiJkZWZhdWx0In0="]