Uncle George comes to the Turner household with the kind of confession that can completely unravel all the mystique surrounding Leanne.
Aired (Apple TV Plus)
February 24, 2023
Director(s)
Ishana Night Shyamalan
Writer(s)
Ishana Night Shyamalan, Henry Chaisson
Previously Noted Characters
Dorothy
Lauren Ambrose
Uncle George
Boris McGiver
Roscoe
Phillip James Brannon
Sean
Toby Kebbell
Julian
Rupert Grint
Leanne
Nell Tiger Free
Recap
This content contains pertinent spoilers. Also, images and text in this post may contain affiliate links which, if a purchase is made from those sites, we may earn money or products from the company.
A Ghost In The Background – Dorothy
After noticing Leanne was in one of her first reports, Dorothy starts digging into Leanne's history. In doing so, she learns, on the anniversary of Laura's death, Leanne's mother, April 19, Leanne is always in the background of her reports. It's weird, but Uncle George provides Sean and Julian with some background on that.
One Version Of The Truth – Uncle George, Roscoe, Sean, Julian, Leanne
Julian and Leanne are in a weird place. They're cool, but you can see the power dynamics are in Leanne's favor, and just thinking about speaking out against Leanne makes Julian mute. Which makes Roscoe popping up surprising, but not as much as Uncle George being in Barbara and Beverly's old apartment.
Now, why is he there? Well, apparently, to atone. He breaks down everything to get Julian and Sean to think Leanne isn't as powerful as they think. Jericho? That is the baby of someone who overdosed, and thanks to tunnels throughout the neighborhood, that was how Leanne snuck that kid in, and hid them when she was dismissed.
As for all the other things Leanne did? Uncle George gaslights Julian and Sean into thinking the simplest explanation is the most logical. Even in terms of Leanne's obsession with Dorothy, he explains how Leanne's upbringing, the way her mother acted, is part of the reason. So, Dorothy's kindness and glamour enraptured Leanne so that, as a treat, each year, Uncle George would take Leanne to see Dorothy, and Leanne would spend weeks picking out her outfit. It was meant to help her deal with her loss, but it created an obsession.
But what did Uncle George know? He was a man seduced into the Church of Lesser Saints after a suicide attempt, and Aunt May got him to not only join her cult but recruit others. And in terms of raising or playing a role in Leanne's bringing, he did what he can, but now all he knows is he needs to stop Leanne from being a danger to others and herself.
So, with the assumption all Leanne has done was tricks and illusions, Sean and Julian begin to pick with and do things to upset Leanne – not knowing Uncle George is not working with them but using them.
The Fallen One – Uncle George
Despite Uncle George's confession being so convincing, it was laced with lies. Which parts were lies exactly? That's hard to say. We know Uncle George is still very much part of the Church of Lesser Saints, and Dorothy's videotapes show he took Leanne to see her on the anniversary of Laura's death. However, as for Leanne using the tunnels to hide the baby, and whether her acts were just coincidence? That's hard to say.
All we know for sure is, the likelihood of Leanne being supernatural is back in play. Also, the way Uncle George makes it seem, she is something akin to a fallen angel, and perhaps what she has with the Turner family is a Faustin Bargain – hence when she is happy with them, their lives and careers are blissful and when not, they suffer.
Things To Note
Question(s) Left Unanswered
With it seemingly being confirmed Leanne has powers, how did she get them?
What Could Happen Next
Hopefully, a real explanation of how Leanne came to be
Collected Quote(s)
Healing is born from truth.
— Uncle George
Review
---
Community Rating:
---
Highlights
The Need To Question What's True Or Not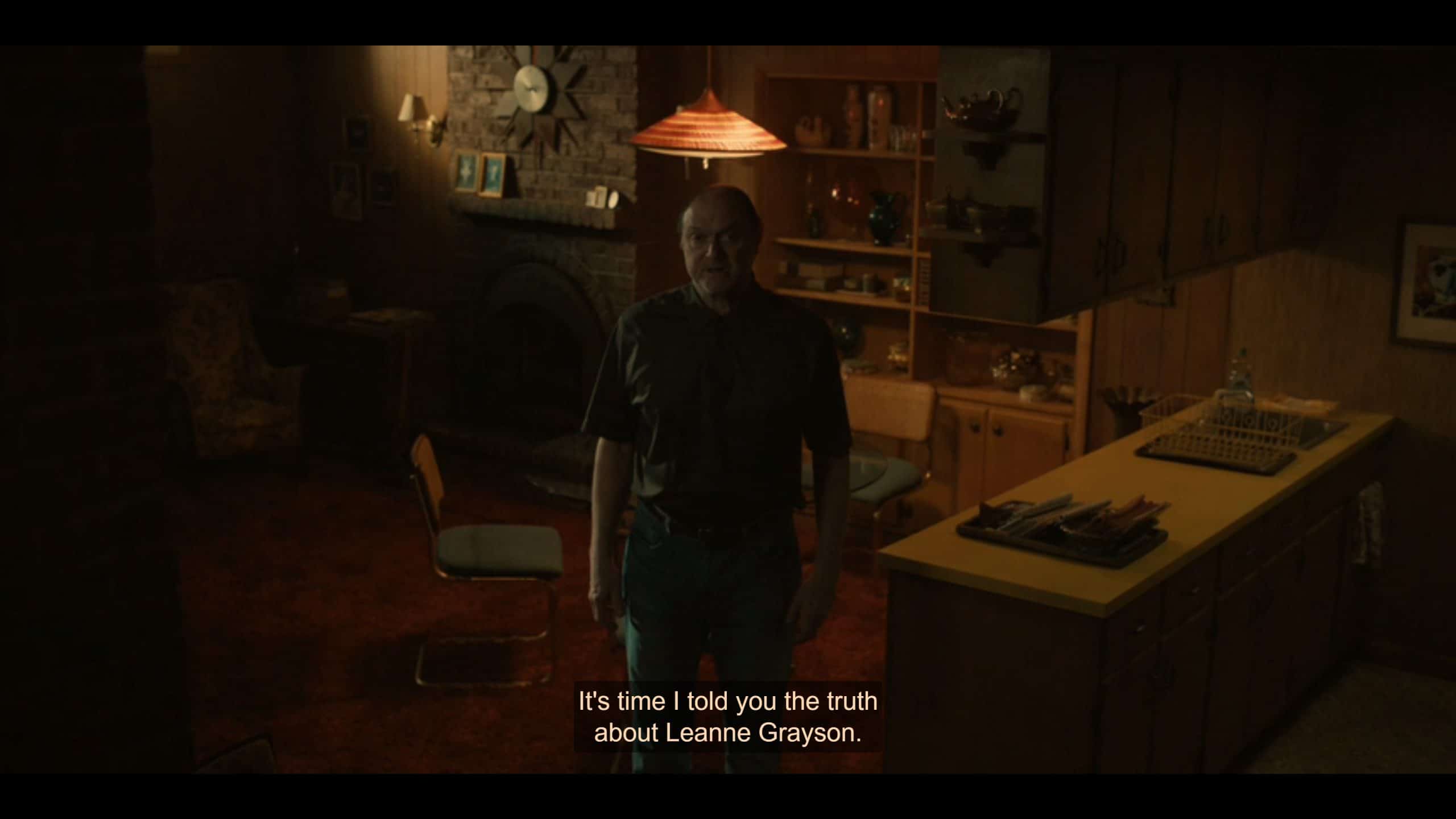 What Uncle George presented, alongside Dorothy and even what Sean is researching regarding fallen angels, complicates things. While Uncle George makes it clear his story of illusions was false, at the same time, who knows how much he truly knows since he has often been touted as an underling. Never mind, if it is true about him committing suicide and Aunt May recruiting him while vulnerable, who is to say if he is fully intact with reality?
Granted, we've seen Leanne do many great feats and wonders, but there is no denying that some things could be far simpler than they appear. Never mind, this is still an M. Night Shyamalan branded production so the potential of a twist is high. Note that he is not the creator, but he has directed many episodes and is a producer, and his daughter has written and directed multiple episodes. So, even with three episodes left, anything could happen.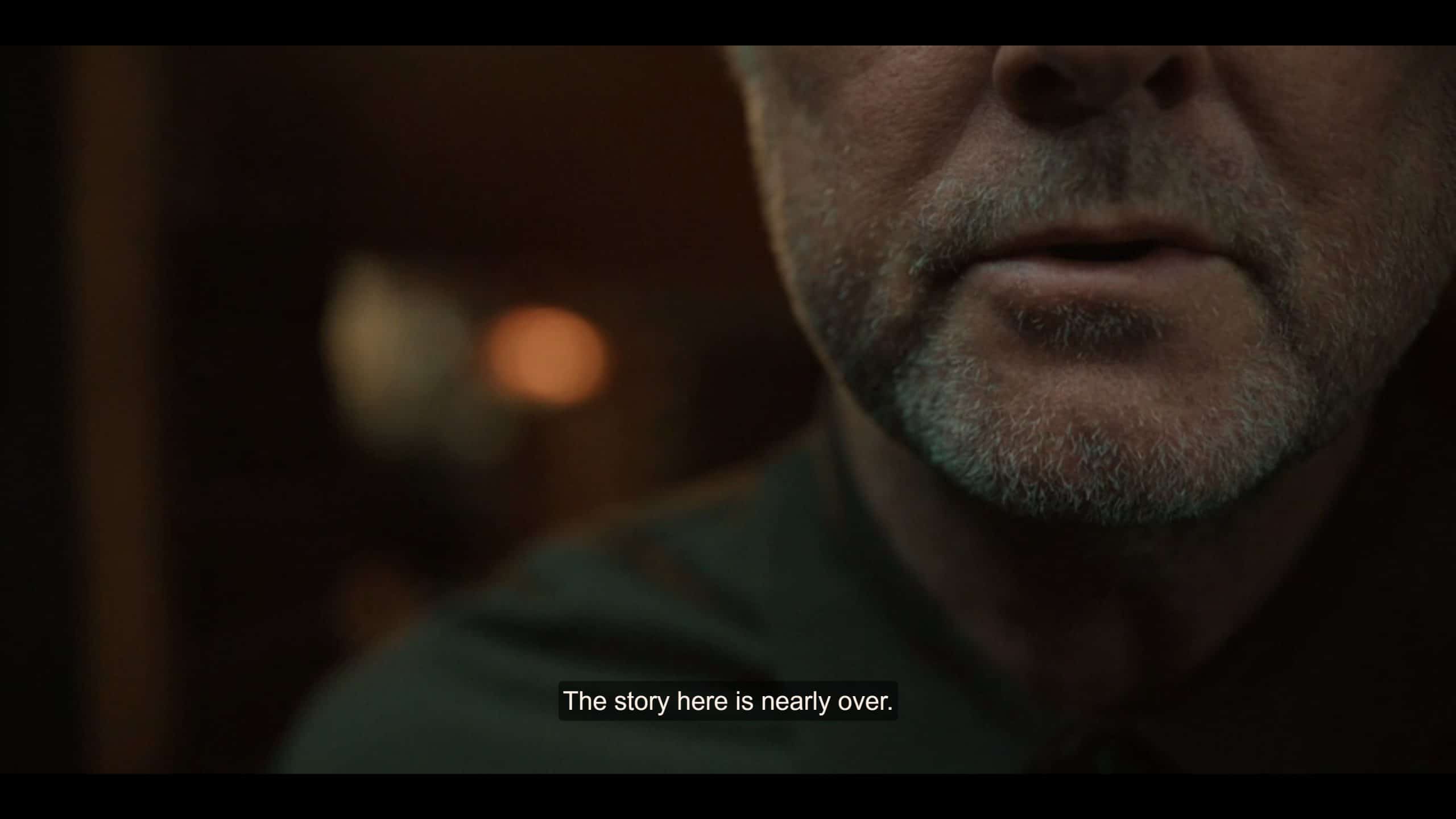 Servant: Season 4/ Episode 7 "Myth" – Recap/ Review
Overall
Uncle George complicates Leanne's backstory, and even with Dorothy gathering some facts, it seems all we've received is the need to ask more questions.
Highlights
The Need To Question What's True Or Not