As the CLS reaches out to Sean and Dorothy for assistance, everyone learns that getting rid of, or capturing Leanne, will be far from easy.
Aired (Apple TV+)
February 10, 2023
Director(s)
Carlo Mirabella-David
Writer(s)
Kara Lee Corthton
Previously Noted Characters
Dorothy
Lauren Ambrose
Sean
Toby Kebbell
Leanne
Nell Tiger Free
Recap
This content contains pertinent spoilers. Also, images and text in this post may contain affiliate links which, if a purchase is made from those sites, we may earn money or products from the company.
I Missed You – Dorothy, Sean, Leanne
With Sean committing to Dorothy and being on her side, it is almost like CLS (Church of Lesser Saints) senses this and thus slips a letter into the house. One that comes after Sean assists Dorothy in getting out of bed and helping her move around the house. Which, of course, Leanne doesn't like or supports, but what can she do? She is outnumbered at this point, and Sean being against her makes things difficult.
A Nice Dinner Party – Dorothy, Sean, Leanne
So what did the letter from the CLS talk about? They just wanted to collaborate to get Leanne out of the house. However, how to do that is an issue, and who are the CLS's representatives? To find this out and set up Leanne, a dinner party is set up with all the new neighbors, and Sean and Dorothy barrage everyone with weird questions in hopes someone from the church may reveal themselves. And of course, being that Leanne doesn't like people in the house, she has an attitude with most of the people who come into the house.
It Could All Be So Simple – Leanne, Dorothy, Sean
But, for most of the night, it seems the whole plot was for naught until Sean shuts off the lights and the CLS attacks. Note: they fail, and Leanne isn't too happy about what Dorothy or Sean have done, but everyone gets put on notice after that night. Leanne about Sean's betrayal, Leanne's minions may have found something, and everyone sees Leanne's power grow as there is now a huge hole in the middle of the street.
Things To Note
What Could Happen Next
Leanne may start reminding the Turners what happens if she is gone – such as Jericho turning back into a doll
Review
---
Community Rating:
---
Highlights
Leanne Learning Sean and Dorothy Are Against Her
Leanne feeling desperate means her becoming more powerful and dangerous, her counterattack becoming more notable, and the warnings we've heard more potent. So if creating an earthquake is what happens when she is going against only two people and is in her own home, imagine when it is time for the final battle, and she has nothing holding her back because she has, increasingly, nothing to lose but her freedom.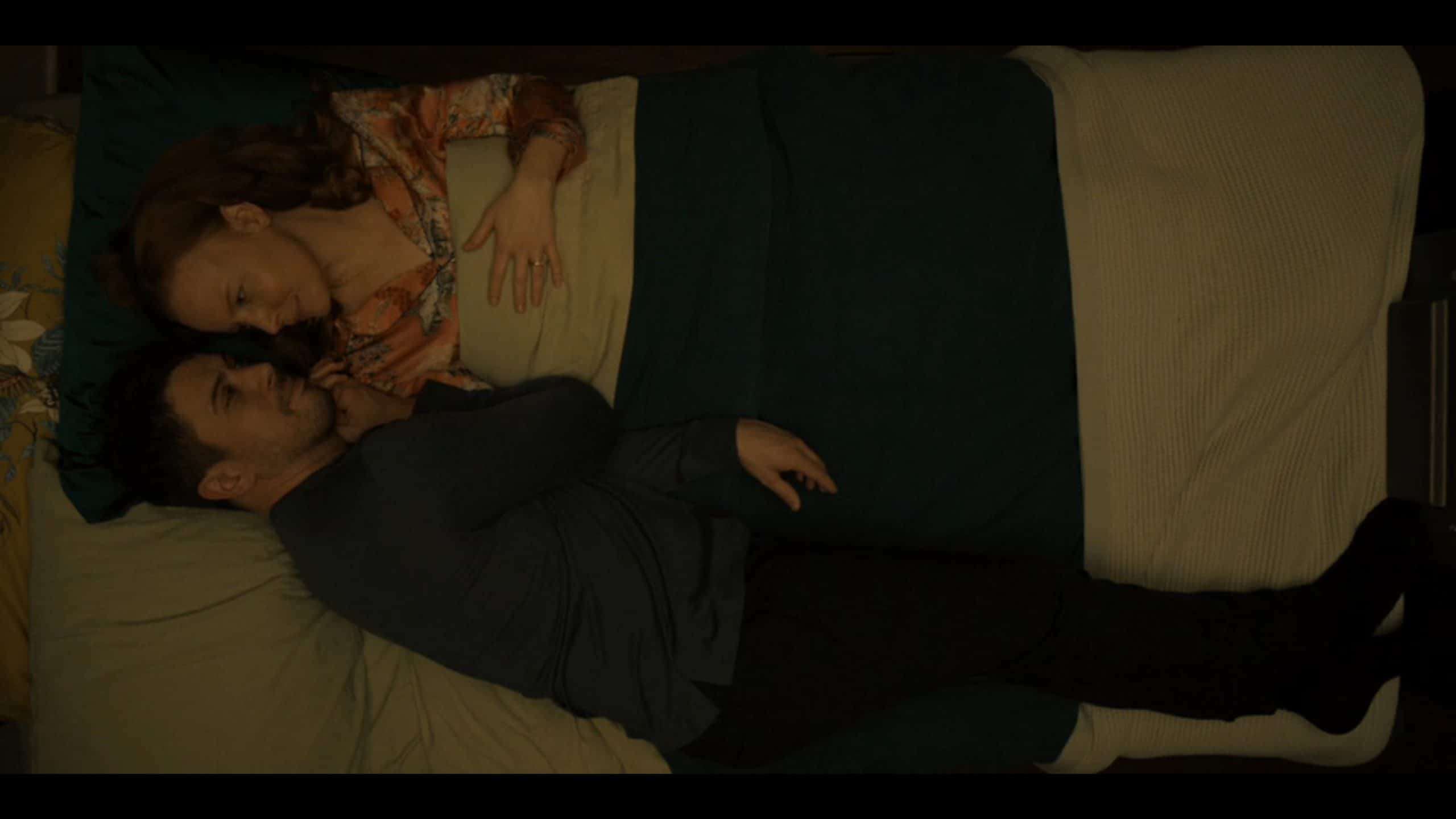 Servant: Season 4/ Episode 5 "Neighbors" – Recap/ Review
Overall
In some ways, it seems they are stretching things out, for at this point, I want things to end, but with the energy we've gotten in these last few episodes, and not for nearly three seasons.
Highlights
Leanne Learning Sean and Dorothy Are Against Her