Halloween leads to people taking their masks off, including Sean, who realizes he had one on all this time.
Aired (Apple TV+)
2/3/2023
Director(s)
Dylan Holmes Williams
Writer(s)
Amy Louise Johnson, Ishana Night Shyamalan
Noted Characters
Leanne
Nell Tiger Free
Julian
Rupert Grint
Sean
Toby Kebbell
Dorothy
Lauren Ambrose
Roscoe
Phillip James Brannon
Uncle George
Boris McGiver
Tobe
Tony Revolori
Recap
This content contains pertinent spoilers. Also, images and text in this post may contain affiliate links which, if a purchase is made from those sites, we may earn money or products from the company.
I Wanna Be Bad – Leanne
The more assured Leanne is of herself and her powers, the less of the good girl she once was can exist. She is cursing now, having sex, encouraging others to sin, and also hurting children. Halloween is part of what brings the worse out of her, but really, it is an excuse, and while she recognizes she is being bad, she feels so good.
Living In A World Without Consequences – Leanne, Julian, Tobe
But, while Leanne is frightening and harming kids, that is not her goal. She is trying to take advantage of being able to meet the new neighbors and try to coerce them to reveal themselves. Because of this plan, she wants neither Julian nor Tobe to join her, but Tobe sort of forces his way to awkward results.
However, when he finally realizes she wants him to beat it, there was the potential of Leanne getting attacked by someone in a similar outfit to Tobe. But, it ends up being a kid who pays dearly for trying to scare Leanne.
Thankful, But Changing My Mind – Leanne, Julian, Sean, Dorothy, Roscoe, Uncle George
Roscoe and Uncle George are worried about Leanne. She is undoubtedly becoming more aware of her powers, and they are running out of time before she is potentially unstoppable. But, what Uncle George is betting on is that the Turners may turn on Leanne.
Now, Julian, who isn't in love with her, but sleeping with her, seems like he isn't going to turn on her. However, as he wants and tries to win Dorothy back, Sean realizes the only way to truly get his wife back is to turn on Leanne. Which could mean his career being destroyed, but for his wife? He seems willing to make that sacrifice.
Though, as we know, when Leanne goes, so does Jericho, so whether he is willing to give up the son he barely interacts with as well? That will be the determining factor of where his loyalties will lie in the long run.
Things To Note
Question(s) Left Unanswered
Surely Leanne can't get away with breaking a child's arm so bad she damn near ripped it off, right?
Does Tobe not know Julian and Leanne are a thing? Why is he flirting and trying to make a move on Leanne nearly every episode?
What Could Happen Next
With people no longer fearing Leanne, they begin to turn on Leanne, and as her emotions begin to ramp up, she becomes more powerful, dangerous, and like a sign of the apocalypse.
Review
---
Community Rating:
---
Highlights
Sean Turning On Leanne
Sean turning on Leanne is major, because he was a notable holdout. Never mind, while Julian can object, he does not live in Dorothy and Sean's home. Heck, we've never even seen where Julian lives. So if Sean kicks Leanne out, which surely will be a challenge, that means she is all the more vulnerable, and a scared Leanne is an immensely dangerous Leanne. Not just towards the church but also Sean and Dorothy, since we don't know if she is not only boosting Sean's career but potentially protecting him from a terrible fate as well.
Leanne Going Off The Rails
Not hurting women or children is almost a universal rule. Hence, with the dominance of male action heroes, you will rarely see female henchmen or bosses taking on men. It's not something that will give you an NC-17, or whatever the TV equivalent of that is, but it's still quite rare.
So to see Leanne, albeit under the assumption a grown man was trying to attack her, break a kid's arm in such a way we saw the bone, muscles, and perhaps the most graphic scene ever in the show? That makes you understand this is the final season, and while we were given every reason to root for Leanne and be on her side, maybe Uncle George and the rest were right? For the deeper Leanne gets into her paranoia, the further she is willing to take things, no matter who is around.
This pushes the idea that if Sean does betray Leanne, and Julian joins, that might be all that needs to be done to make Leanne lose her last bit of inhibitions, for what more will she have to lose besides life itself?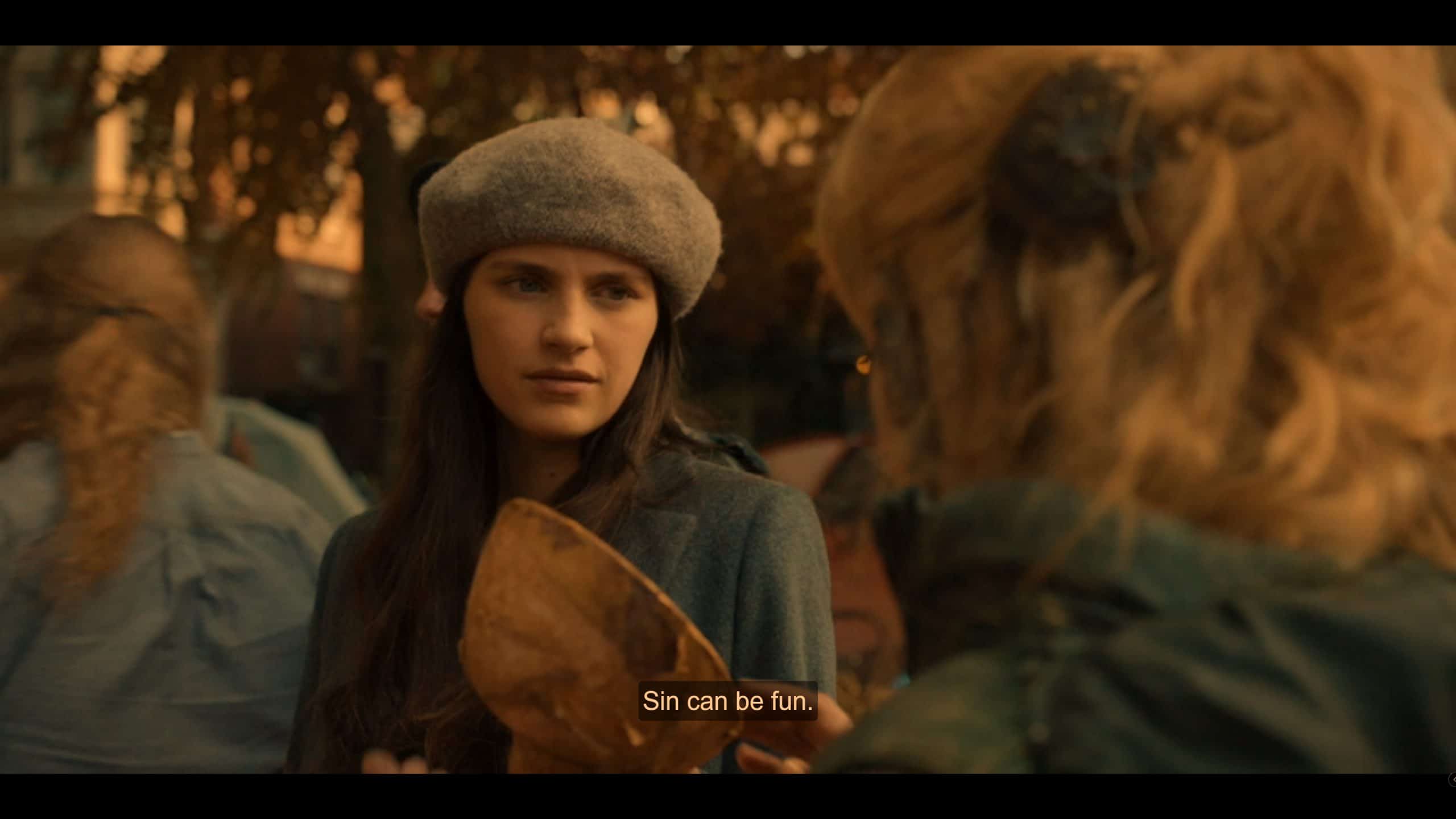 Servant: Season 4/ Episode 4 "Boo" – Recap/ Review
Overall
Leanne going mad, paired with beginning to lose some of her allies, finally pushes the idea we're coming to the end, and we may get the ending worth a four season build up.
Highlights
Sean Turning On Leanne
Leanne Going Off The Rails