Run The World: Season 1/ Episode 4 – Recap/ Review (with Spoilers)
As Renee struggles to get rid of Jason, Ella is trying to determine how to handle Anderson and Whitney? How to deal with the weighing guilt on her conscience.
---
Episode Name
I Love Harlem
Aired
6/6/2021
Network
Starz
Directed By
Justin Tipping
Written By
Leigh Davenport
Newly Noted Characters
Monife
Tamera Tomakili
Moussa
Souléymane Sy Savané
This content contains pertinent spoilers. Also, images and text may contain affiliate links, which, if a purchase is made, we'll earn money or products from the company.
Recap
Prepping For A Wedding & A Divorce – Monife, Ola, Whitney, Renee, Jason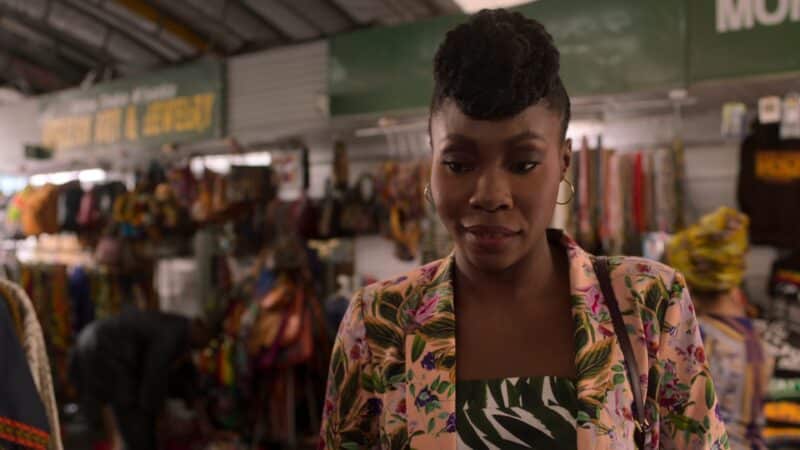 Whitney is overwhelmed. Ola's mother is really exerting her influence, and while Whitney is happy to go along with it, even go with Ola's sister, Monife, to look at fabrics, it is really pushing her to realize what's going down. All of which she tells Renee, who gets it for with being on the other side, i.e., divorcing Jason, the jitters, and "What Ifs?" are understandable.
However, even with acknowledging her jitters are normal, Renee makes sure to quickly make it clear Whitney is not allowed to tell Ola the truth. She better bury that secret deep, deep down.
Oh, and speaking of Renee's divorce, she decides to make it less amicable because Jason is getting on her nerves. So she finds him an apartment, and on Sondi's recommendation, tells him to get the hell out. Which he does, much to her shock.
Get Out And Have Some Fun – Sondi, Barb, Moussa, Whitney, Renee, Ella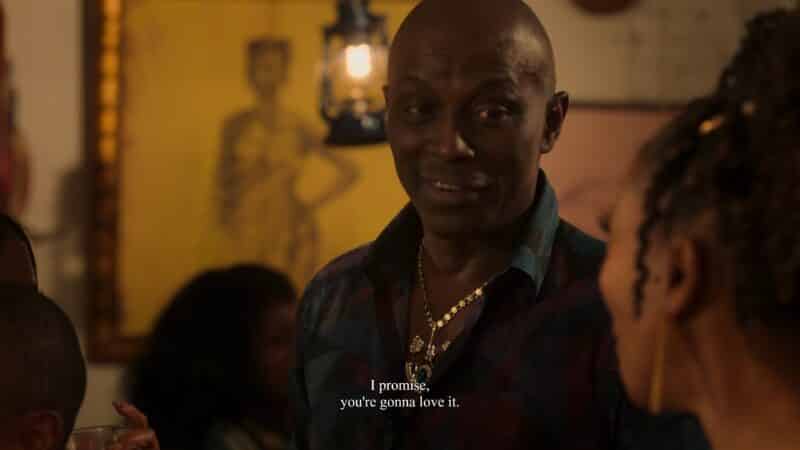 But before discovering Jason has left, Renee is just out to have a good time. One Ella doesn't join her on, originally, since she is still having sex with Anderson. However, the group all meets up with Ella and Barb at Yatenga and, as usual, get on Barb's nerves. In fact, she would have abandoned them if it wasn't for Moussa, who likely owns Yatenga, catching Barb's eye. Thus she stops talking about work and loosens up a bit.
They Know – Matthew, Sondi
After a certain point, however, people go home, and Sondi? Well, she goes home to hear from Matthew that their relationship has been reported, and now they have to speak to HR. So, while it mostly was a good day, for Sondi, it ends on a sour note.
Collected Quote(s) & .Gifs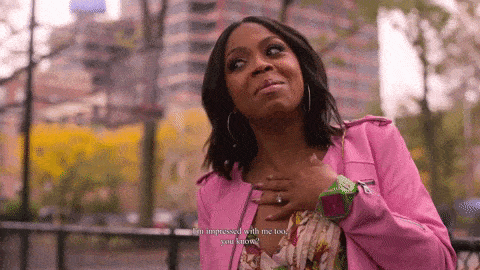 Commentary/ Review
Highlights
Harlem Culture
We get to see a lot of what Harlem offers, beyond places to drink and talk this episode. Be it marketplaces to find an almost Little Nigeria, finding places where drum beats speak even to a child, and just getting a vibe that New York City is far more than the city Manhattan and spots in Brooklyn. Hence why the show also nods to Harlem being gentrified.
Seeing The Ladies Happy, Despite Certain Situations
Whitney is feeling guilt-ridden, Sondi had her pseudo-secret relationship formerly as an issue, Renee is going through a divorce, and Ella? Well, she is back where she started considering her relationship with Anderson and her literary career having her report on entertainers and entertainment news. Yet, despite the handful of issues everyone has, you can't say they drown in their sorrows.
Whitney does talk about cheating on Ola a bit much, but there is also the reason behind it and her still living life despite what was done. And with everyone else, there is no dwelling, there is just moving forward, and it is so refreshing to see a show which doesn't double down on an issue and make it so their characters aren't consumed by it.
I hope it lasts.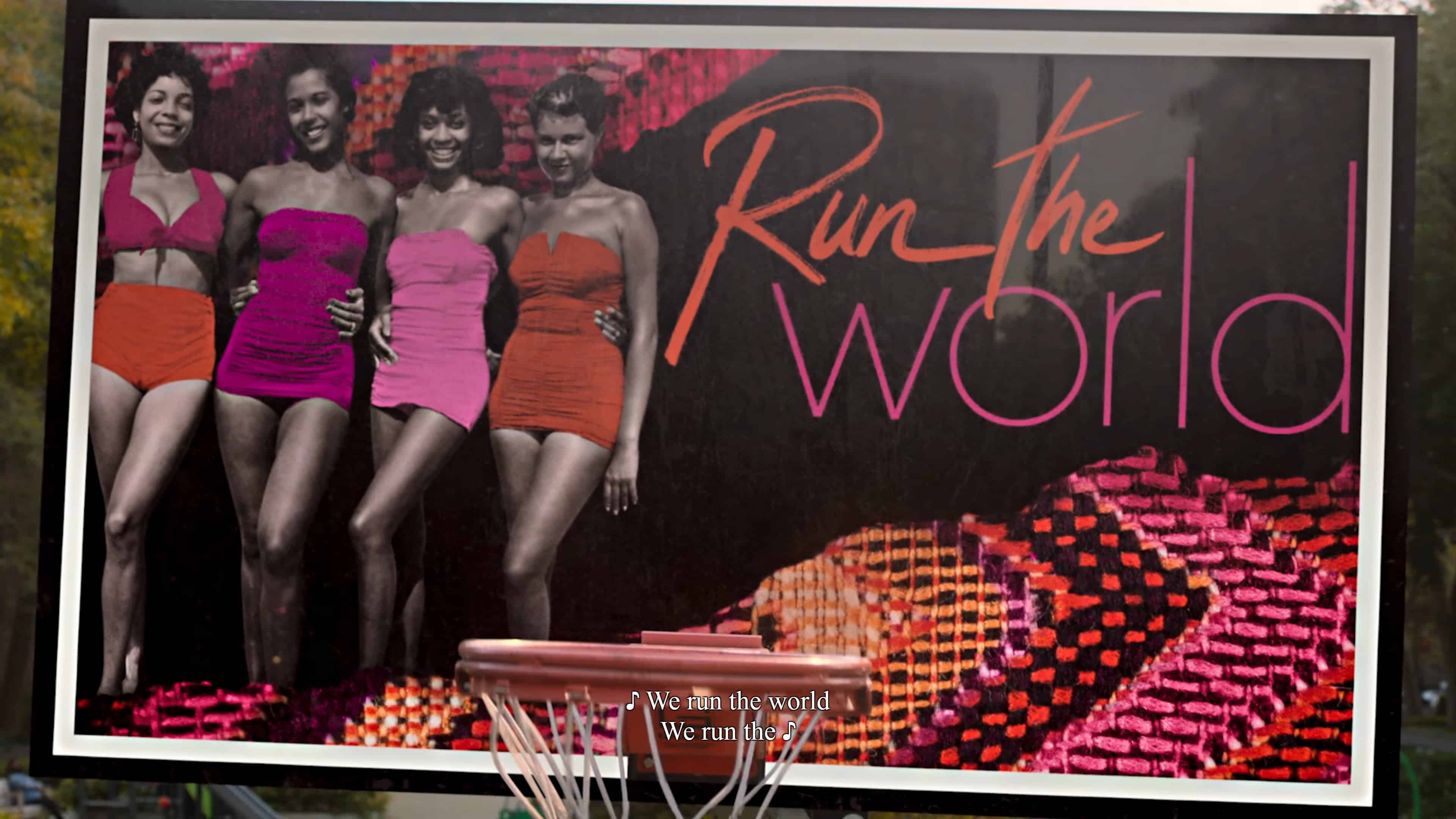 Run The World: Season 1/ Episode 4 – Recap/ Review (with Spoilers)
Trajectory: Plateau
While we get more of the same when it comes to Run The World, considering what we've got so far is enjoyable, that's fine.
Highlights
Harlem Culture
Seeing The Ladies Happy, Despite Certain Situations