While Miriam claims she wants bigger and better, she seems unwilling to get out of her own way as Susie tries to get her and Miriam's finances together.
---
Aired
2/18/2022
Network
Amazon Prime
Directed By
Daniel Palladino
Written By
Daniel Palladino
Introduced This Episode
Gloria
Kayli Carter
Recap
You're Kidding Me, Right? – Joel, Shirley, Susie, Tess, Harry, Sophie, Mei
Joel and Susie don't know normal or peace. Joel, his mother, decides that he is such a hard person to match that a pregnant woman would be appropriate. Thus really pushing up his timeline for having Mei meet his mom and the drama that could come from that.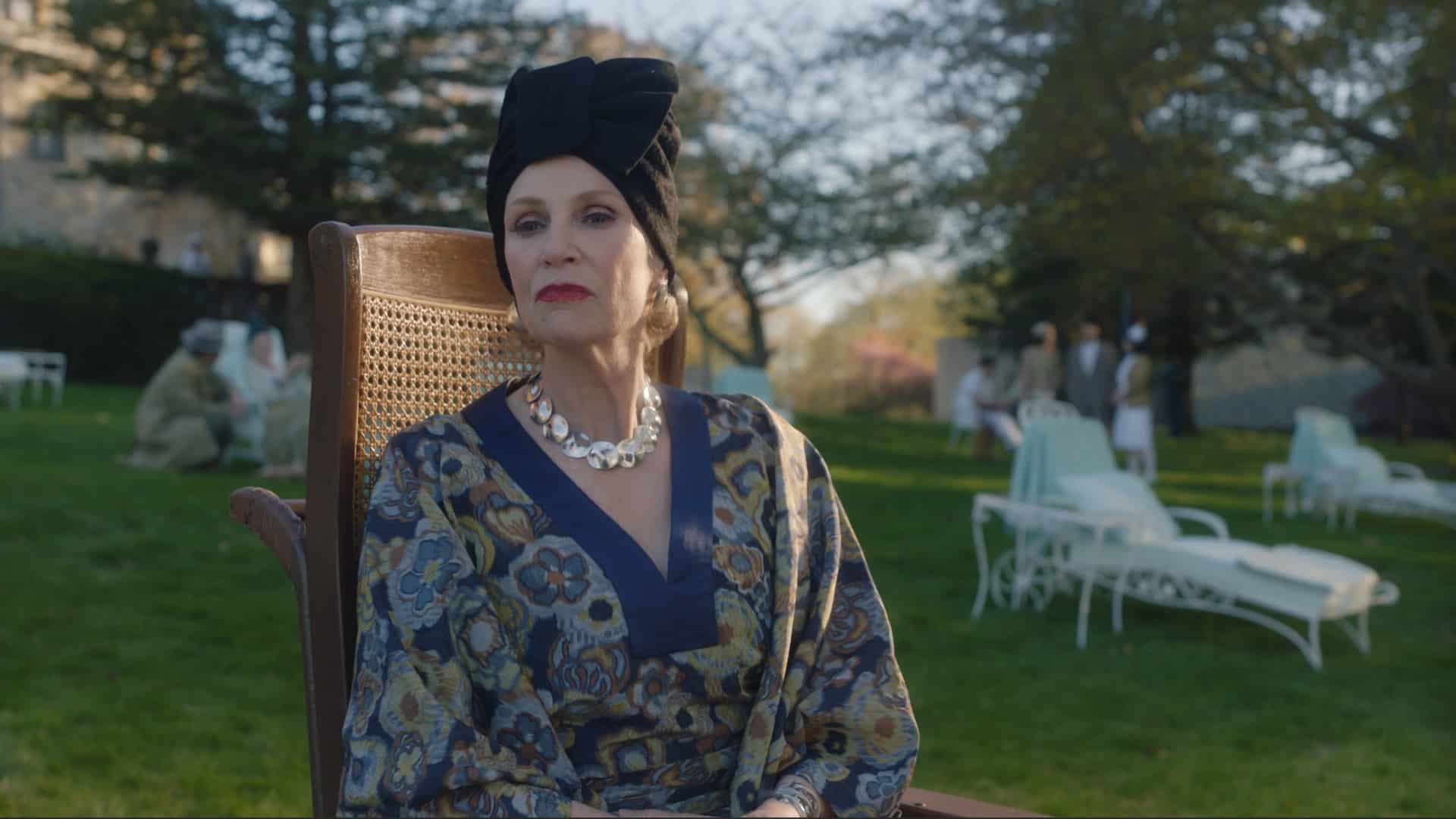 As for Susie? Well, she learns her sister Tess is now sleeping with the insurance agent, and on top of the check getting cut, she got a job. Which is ridiculous, but not as much as Sophie checking herself into a psychiatric hospital for a vacation and refusing to let Susie go since she got her on Broadway. Either way, with getting the money she needs, she goes to Joel and pays him back and then seeks out Harry.
As we've seen before, Harry has an odd relationship with Susie. It's up, and it's down. He avoids her then invites her to walk with him and sit. It really depends on the day. But when Susie asks Harry for advice this time, despite how things went with Sophie, he does note that Susie getting Sophie so far has gotten people talking. So much that he thinks Susie needs to really diversify her lineup since Miriam can't be her sole bread and butter – especially after what happened with Shy.
I Didn't Think This Through – Miriam, Rose, Abe
Be it to get her life back, babysitting for her kids, or to show mercy so they can get away from Moishe and Shirley walking around naked, Miriam invites her parents to live with her. However, because of their shared ego, they reverse the public story so that people think she is living with them. Which annoys Miriam, but not as much as Abe typing away in the bathroom across from her room, her mother Rose rearranging things, and being reminded of her parents' eccentricities.
There Is A Stage Out There For Me – Miriam, Susie, Gloria
With Miriam having it in her head to not work at places that sell alcohol or stick to small clubs, Susie forces her out and tries to get her on stage. However, with the club owner having a woman the week before, he'd rather put on comedians whose routines are so tired, Miriam can say them as the comic does. This heckling gets her and Susie a warning, but Susie locking out a comic on a smoke break and Miriam doing the man's act gets her banned.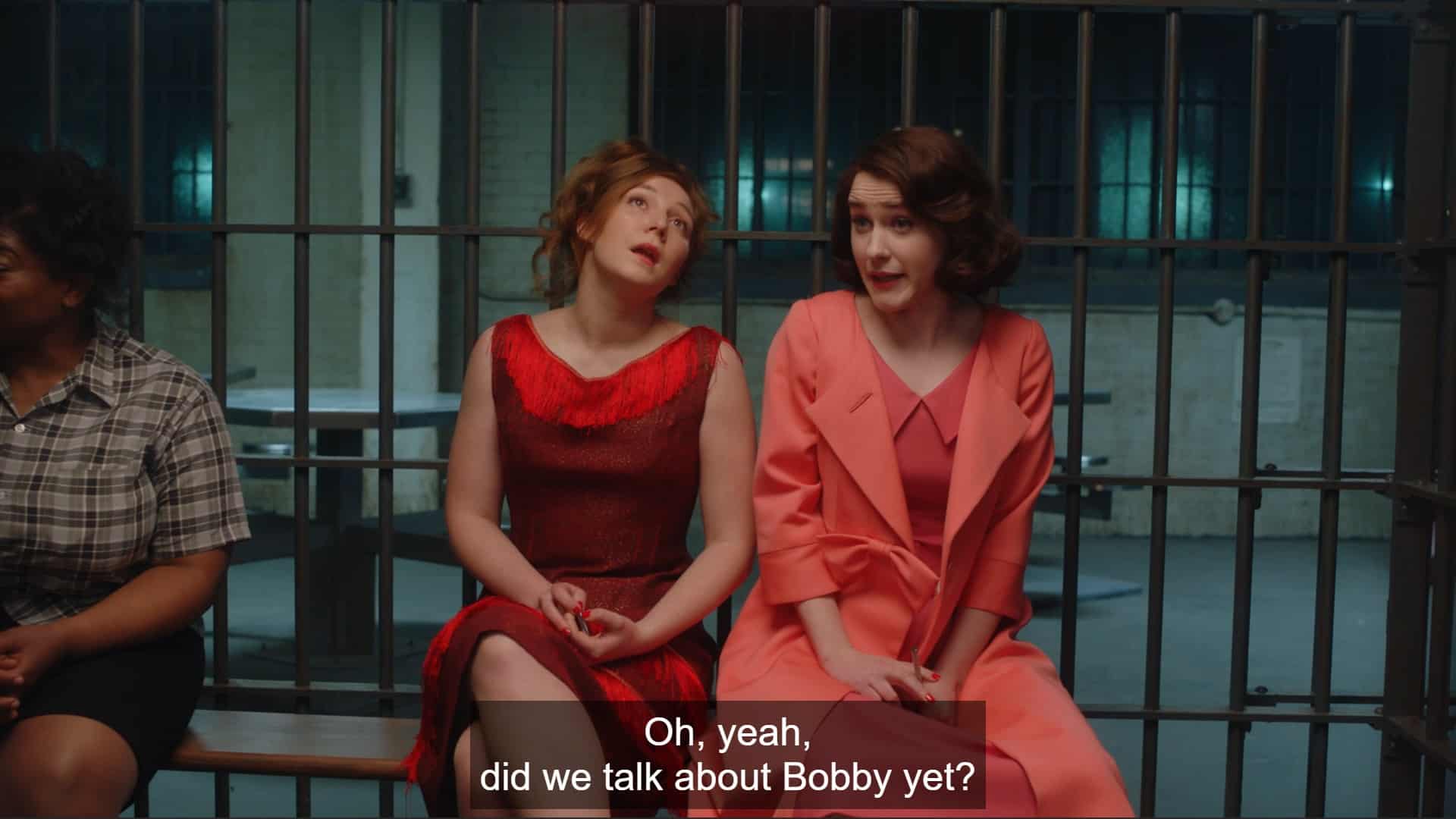 The fun doesn't end there, however! Miriam talks outside the club to people in a way that sounds like solicitation, so she gets arrested, but the benefit of this is she meets Gloria. Now, who is Gloria? Well, she is someone who seemingly works at a burlesque theater, and after having Susie bail her out and paying for her taxi, they follow her into her place of business, the Wolford theater. There Miriam sees their stage and learns their host has a new gig. So with that in mind, she sees this as the place to perform where she can simply be herself.
Collected Quote(s)
Look whose hobby is being snobby.
—  Abe
Things To Note | Question(s) Left Unanswered
Question(s) Left Unanswered
So, whenever Sophie had a hard time, she just goes to a psychiatric hospital for a while?
Are we going to get a proper update about Archie and Imogene's situation? Beyond Archie noting Imogene teases him before he goes to Joel's club?
What Could Happen Next
Miriam trying to take over at the burlesque place Gloria works at, with Rose and Abe horrified because of it
Shy and Miriam crossing paths
Shirley pitching a fit when she learns about Mei
Review
---
Community Rating:
---
Highlights
Mei Meeting Shirley
Can you imagine? Shirley, who would pick a pregnant Jewish girl for her son, thinking he is that much of a hard match, learning her son is dating an Asian woman? I'm ready to see her have a fit, faint, and the theatrics. Oh, and imagine how Moishe will react and what will come when Miriam's family learns!
Some say the show isn't as funny or just plain fun as before, and something tells me the next two episodes will show the first two were just stage rust.
Mrs. Maisel At The Wolford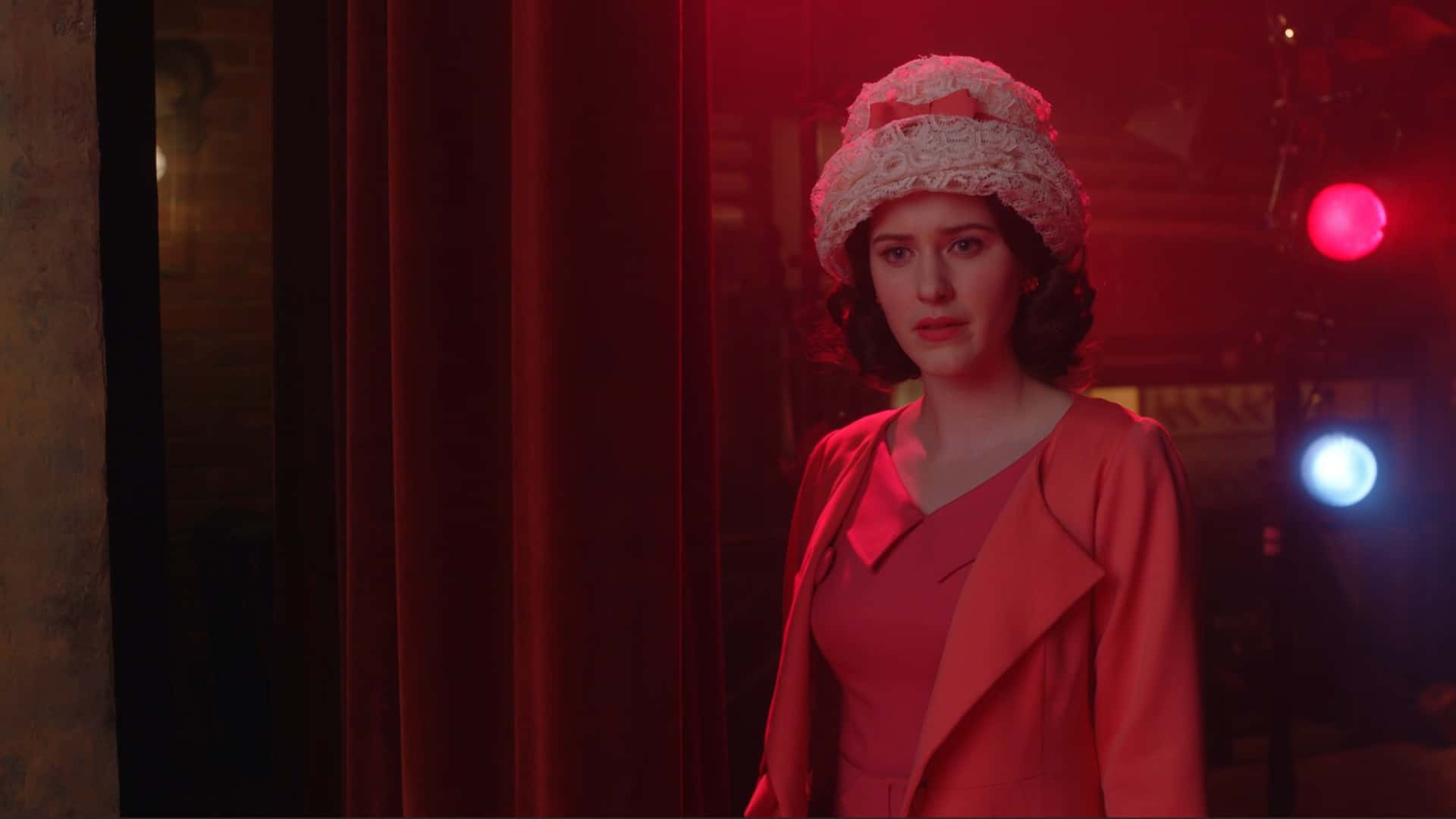 While The Gaslight is part of Miriam's origin story, The Wolford could be home. It doesn't have much of an audience now, but imagine Miriam, who has done multiple tours, treated it as home? A place that may have some borderline explicit acts but ultimately gives her space to curse, be vulgar, and is essentially about women performing! This could be what Miriam has long needed and could provide her the foundation to rebuild her career.
Susie Helping Sophie Make A Comeback
Sophie is an eccentric person, and there is no doubt about it. However, with Harry the type to give up on people he thinks is over the hill, I would submit Susie can be that manager who proves people like Harry wrong. She could be the manager that revives careers and is the go-to for when you want more than a manager looking for money, but a friend who will help lick your wounds when you fall on your behind.
Now, how and when will she get Sophie back to the heights she was, or even revive her attempts at being taken more seriously? Let's hope it comes this season.
On The Fence
So, Are They Going To Do Anything With Rose?
Correct me if I'm wrong but didn't Rose just go through a whole season of rediscovering herself and who she was outside of Abe and motherhood? What happened? Now she seemingly is back where she started while Abe is on this new venture as a writer. What gives?
[ninja_tables id="64104″]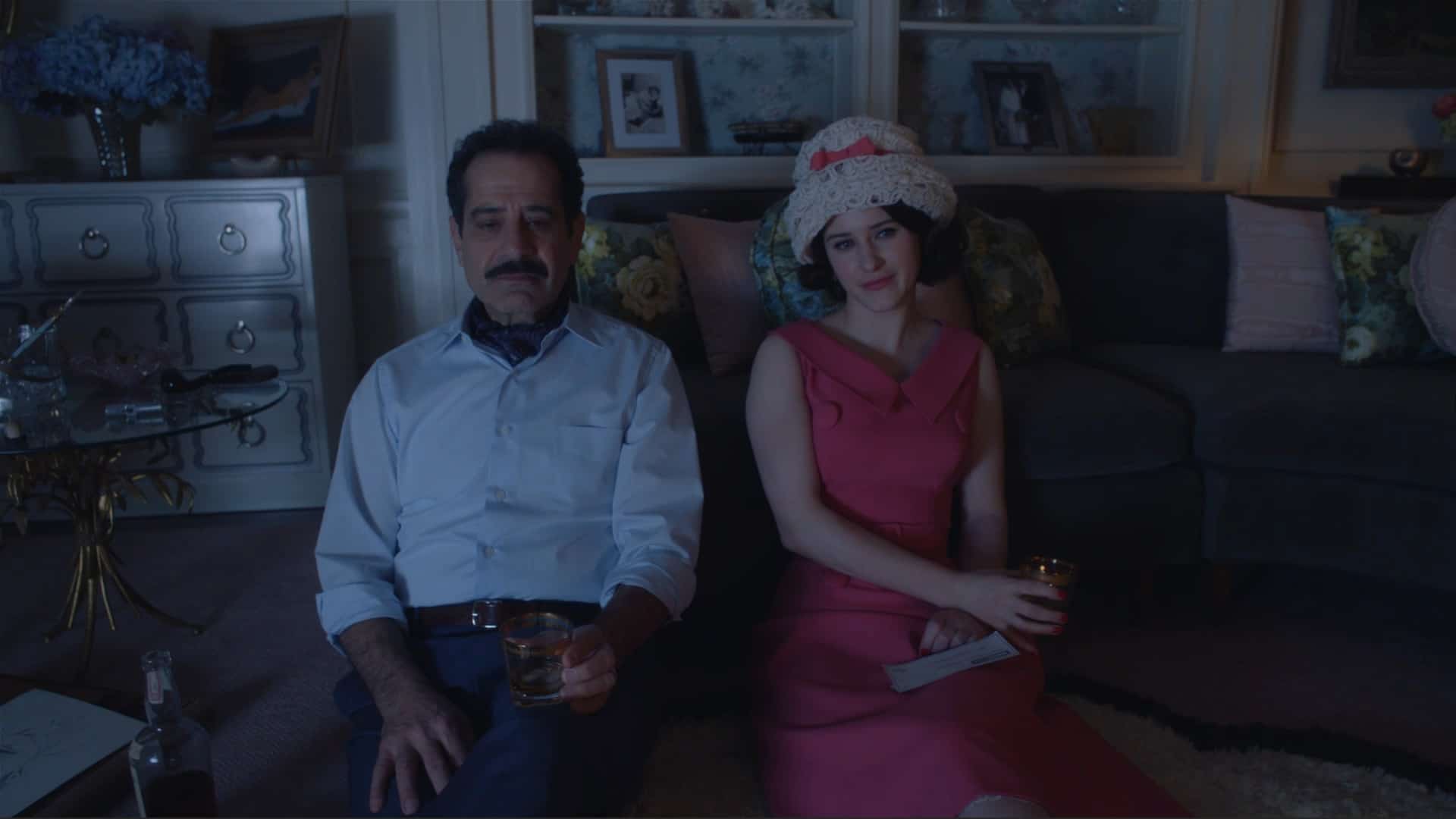 The Marvelous Mrs. Maisel: Season 4/ Episode 2 "Billy Jones and the Orgy Lamps" – Recap/ Review (with Spoilers)
Overall
With two episodes a week, it feels like we can get our fill of Miriam without feeling tired of her by the end of the weekend. And boy, between her getting a new gig, Joel having Mei meet his parents, and Susie being coerced to still manage Sophie, it's nice that The Marvelous Mrs. Maisel can be added to shows to look forward to for a few weeks, rather than once a year (if that).
Highlights
Mei Meeting Shirley
Susie Helping Sophie Make A Comeback
Mrs. Maisel At The Wolford
Disputable
So, Are They Going To Do Anything With Rose?