Reasonable Doubt: Season 1/ Episode 7 – Recap/ Review (with Spoilers)
As new information gives Jax an edge in her case, Lewis realizes that if Jax doesn't want him, other women do.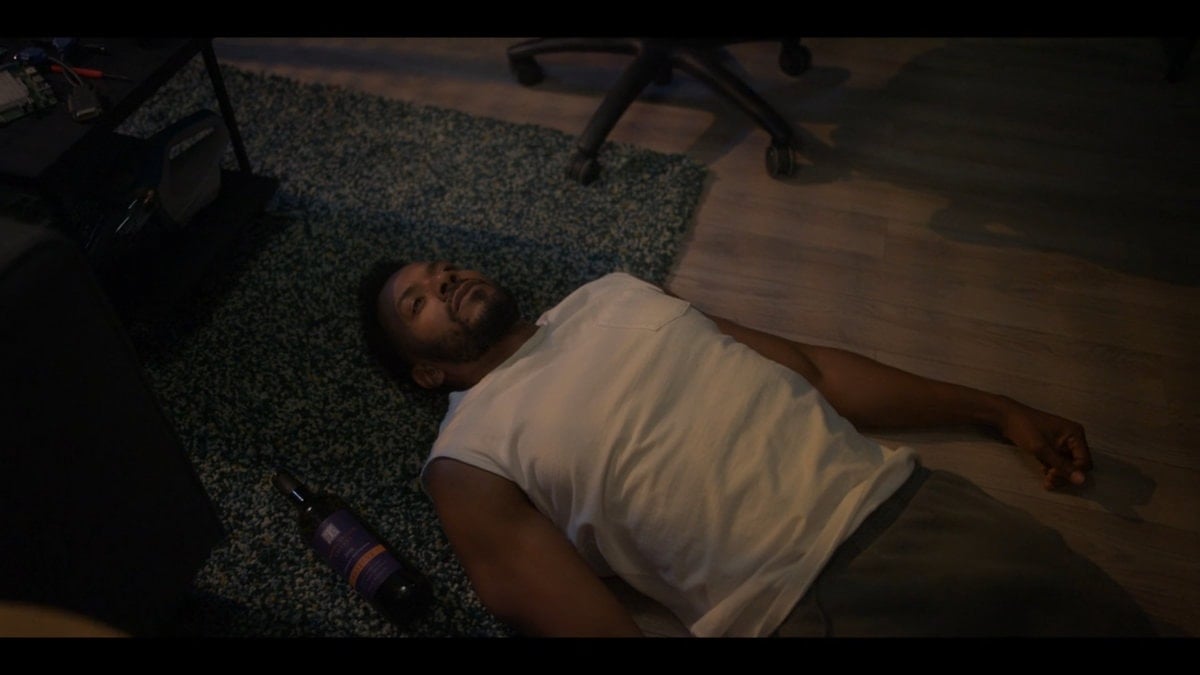 As new information gives Jax an edge in her case, Lewis realizes that if Jax doesn't want him, other women do.
Aired (Hulu)
11/1/2022
Episode Title
N**** What, N**** Who?
Director(s)
Carl Seaton
Writer(s)
Jason Wilborn
Introduced This Episode
Toni
Tristan Cunningham
Chris
Johnath Davis
This content contains pertinent spoilers. Also, images and text in this post may contain affiliate links which, if a purchase is made from those sites, we may earn money or products from the company.
Recap
Caught In A Lie – Sarah, Brayden, Fallon, Jax
While Sarah and Brayden know both have cheated on the other, Sarah having more evidence than Brayden at this point, there may still be some desire to reconcile. However, with Fallon on the stand and it becoming clear, via an e-mail from Kaleesha, that Brayden can't come up with new affectionate phrases for each woman he deals with, Sarah learns the same sweet talk she gets, Kaleesha did as well.
But, in case you were ever worried that Fallon could turn the tide of the trial, she doesn't. Jax triggers her to the point of an outburst, and this is but the first of many people who get discredited by Jax. For whether it is Jax bringing up Morgan, Fallon's daughter, and a family argument that happened, she questions how the crime scene was investigated.
Now, why does she question the crime scene? Because fingerprints on the murder weapon weren't tested or investigated. Yet, it is now known that neither Kaleesha nor Brayden's fingerprints were on the weapon, or anyone who would be in the police database. Thus giving room for reasonable doubt, but there remains the need to question whether that will be enough?
She Seems Happier Than Ever – Jax, Damon, Mama Lu, Lewis, Shanelle
Lewis really isn't sure if waiting for him and Jax to get better is worth doing. Yes, Shanelle paints the picture she is happy, and Mama Lu makes it seem Jax just needs time, but nothing is changing here. Lewis put his life and career on hold so Jax could become a partner at her firm. He stayed out west, despite his entire family being out east, and at this point, what doe she have to show for it?
Yes, there are two beautiful kids, but the fact Jax isn't willing to make a single sacrifice or compromise, including not answering the phone while they are talking, leaves him at an impasse. Add in seeing Damon and Jax together and her not picking up his call while seeing those two on a date, and Lewis gets it now. Jax is done with him, and while we know Jax is moving slowly with Damon, Lewis seemingly is ready to give her all she needs to go full speed ahead.
Go Where I'm Appreciated – Toni, Chris, JT, Jax, Lewis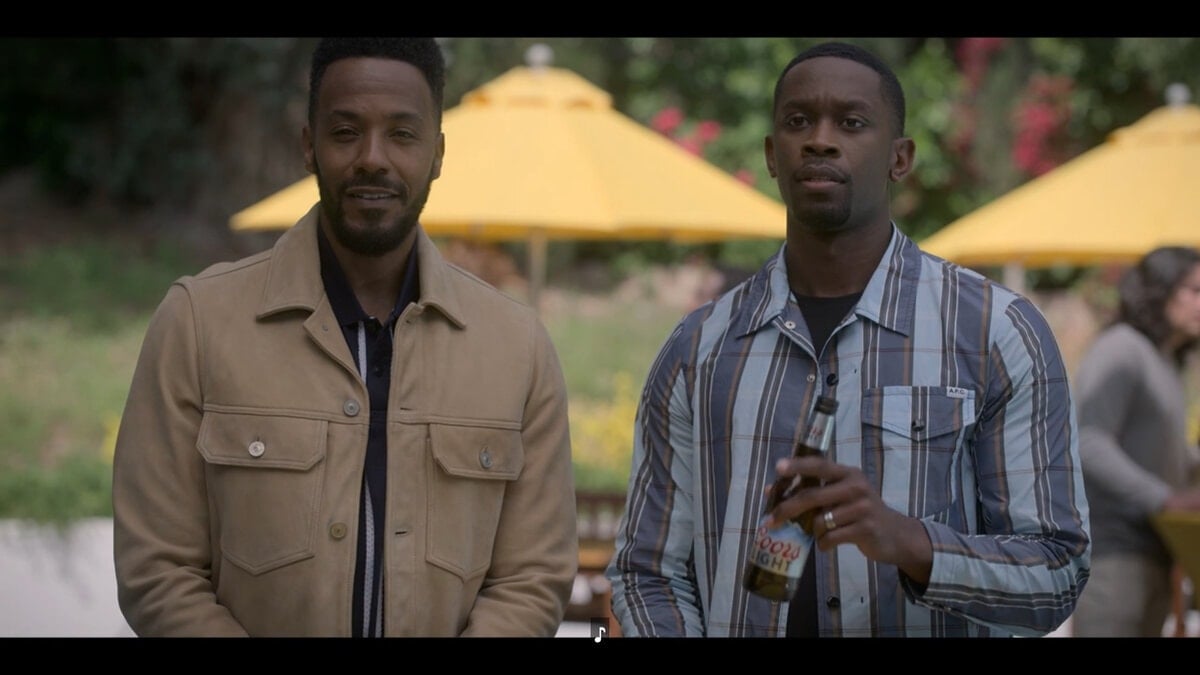 However, before Lewis gave up, JT and Chris, Sally's husband, were trying to counsel him. Chris advocated for couples therapy, but with Lewis thinking all that would lead is Jax getting someone to co-sign her opinion, that isn't an option. As for JT? He advocates for a man of the house, a machismo approach, but that doesn't work on Jax.
So, the alternative is to get your needs handled somewhere else. Enter Toni, a mother whose kids go to school with Lewis and Jax's, who shows an interest in Lewis. Now, at first, he isn't into her since Jax is still on his brain, and he catches Toni, JT, and some other woman in a threesome. But when Lewis sees Jax on a date with another man, he hits up Toni, and it seems whether it is to take the edge off or maybe start something new, he is going to start blowing Toni's back out.
Things To Note
Question(s) Left Unanswered
What did Paul do to Jax that the show refuses to make clear?
So at what point will we meet Autumn's significant other?
Will Jax care enough about Toni sleeping with her husband for that to become an issue?
What Could Happen Next
We learn Kaleesha's cousin or this still unseen assistant killed her
Collected Quote(s)
What you don't see, you can't lie about.
I'm not asking you to change, I'm asking you to grow.
— Lewis
Review
---
Community Rating:
---
Highlights
Seeing JT's Dark Side
While we saw part of JT's dark side when he flipped out on Shanelle after her class reunion, now we really got to see how trash he is and why her friends dog her. Because he pays for everything, and because of his ego, he thinks he can cheat on Shanelle, treat and talk to her as he pleases, and mess around with other women. All while she is expected to just accept this, which she does to a point.
In a way, it is sad, but being that we don't know Shanelle well, it does feel like we don't have the full story. Granted, it won't turn the tides and make her in the wrong, but there is a need to ask, besides his finances, having a daughter together, and time spent, what has her beholden to this man?
Lewis Moving On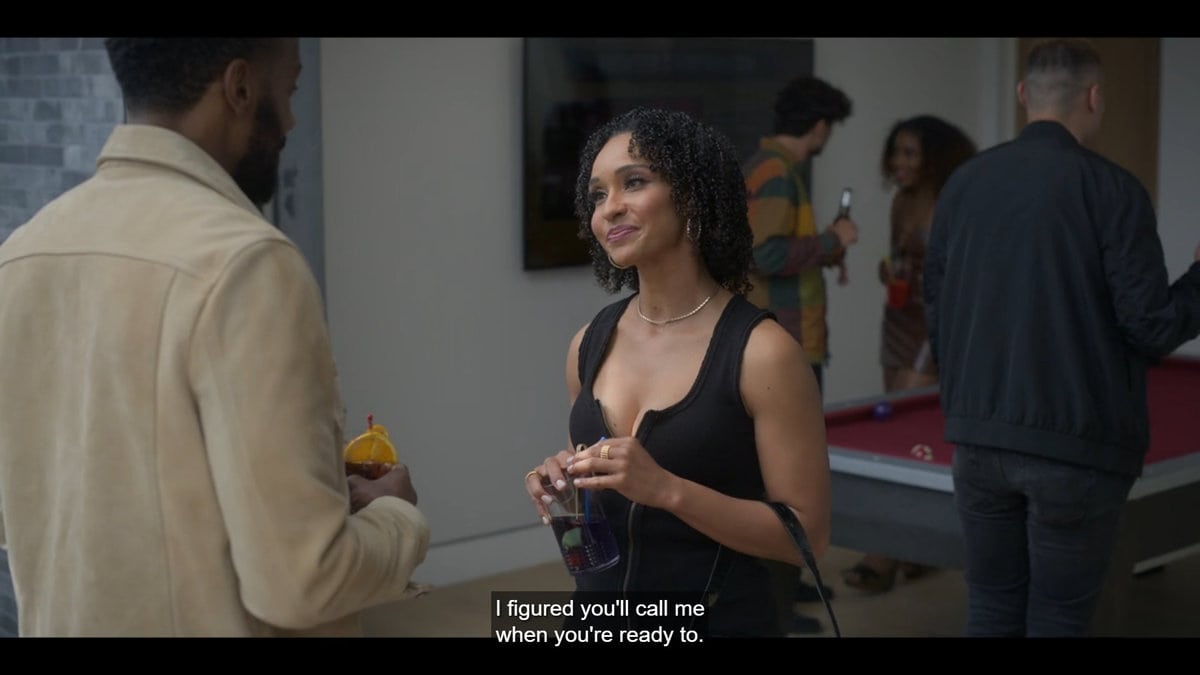 It seemed clear in the beginning there wasn't much of a chance for Jax and Lewis. She is strong-willed, was given an ultimatum, and Lewis seemingly wants to hold over her head all he has done thus far in the interest of trying to manipulate Jax and gain some control over her life. You and I both know that wasn't going to happen, and with her sleeping with Will, then Damon, and work intensifying, when was Lewis supposed to reconcile with his wife? Considering he fears, like some men do, therapy is just a means to team up against them, what forum was supposed to allow them to talk and find a resolution?
Add in Jax is so busy she barely had time to notice her daughter got her period? What use does she have for a grown man with a bruised ego?
On The Fence
Someone New Involved With The Murder of Kaleesha
The Brayden case isn't the most exciting. We've met most of the obvious players, and whether they have an alibi or the show just doesn't want to push you in their direction, things have cooled down regarding asking who could have killed Kaleesha if it wasn't Brayden. But, the fingerprint reveal says we should expect someone new or unexpected to be the killer.
Yet, with it not being clear if this season will wrap this up or if a second season will carry Brayden's trial, it is hard to say if we're heading towards this becoming intriguing again or if this is all wishful thinking.
[ninja_tables id="70201″]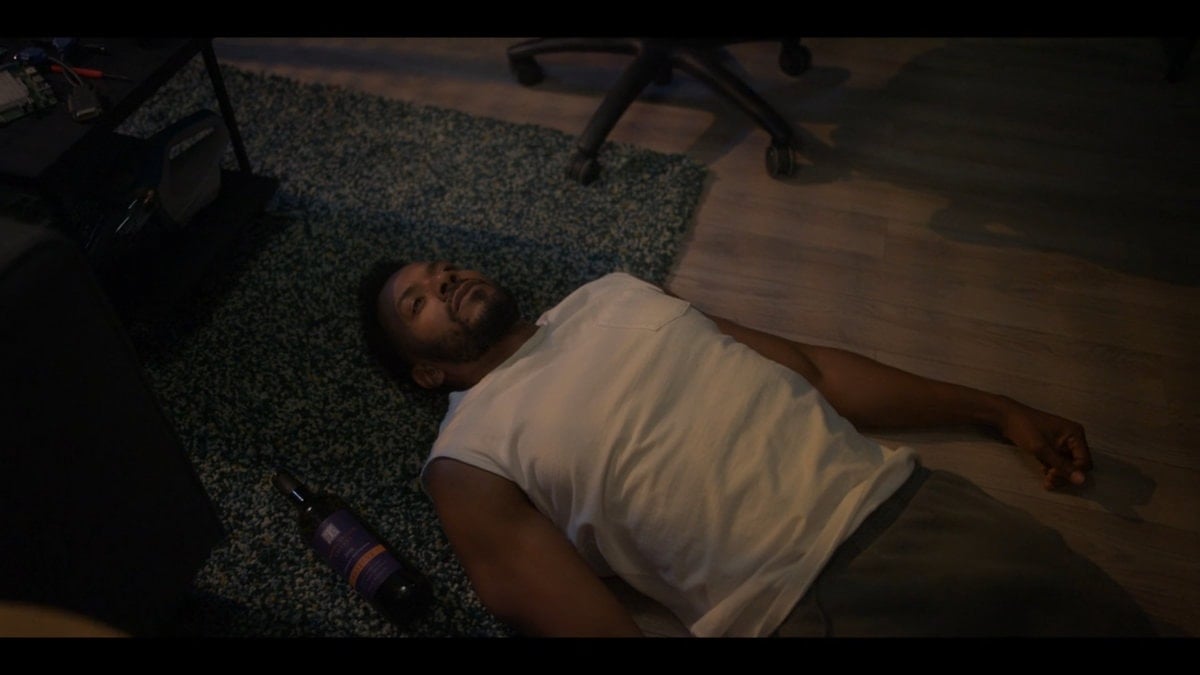 Reasonable Doubt: Season 1/ Episode 7 – Recap/ Review (with Spoilers)
Overall
With Brayden's case potentially picking up and Lewis moving on, it seems the things which were slowing down the momentum of "Reasonable Doubt" are being handled, and we're being set up for a notable finale.
Highlights
Lewis Moving On
Seeing JT's Dark Side
Disputable
Someone New Involved With The Murder of Kaleesha
---
Follow, Like, and Subscribe
Community Rating: 0.00% (0) - No Community Ratings Submitted (Add Yours Below)