Ready To Love: Season 6/ Episode 2 "Blind Dates" – Recap/ Review (with Spoilers)
From what it seems, two will enter, one will leave is how things will be done this season – and some are here for it.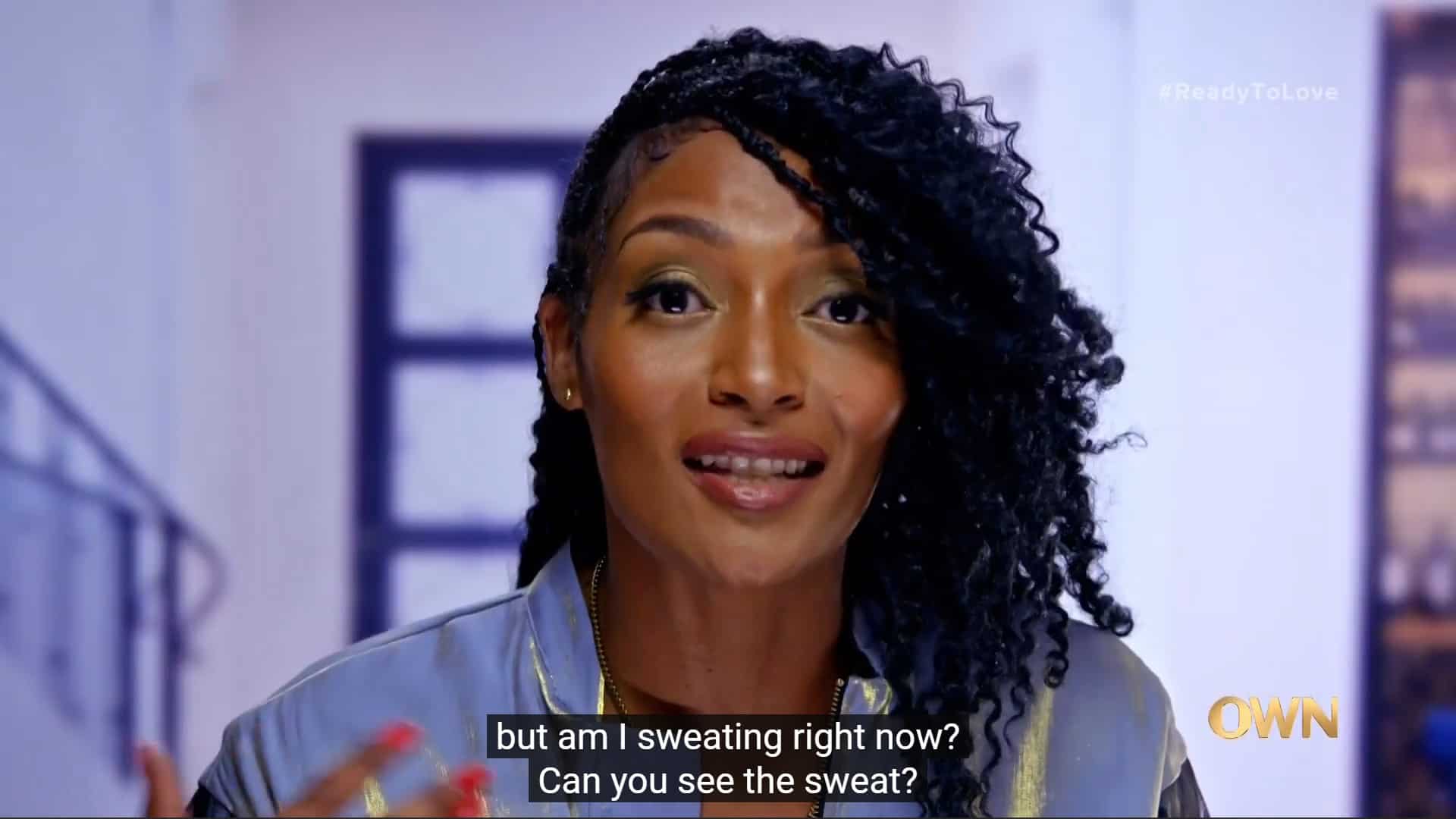 From what it seems, two will enter, one will leave is how things will be done this season – and some are here for it.
---
Aired
2/4/2022
Network
OWN
Directed By
TBD
Written By
TBD
Introduced This Episode
Himself
Cornelius
Herself
Carmen
Recap
Enter Two New Singles – Ace, Carmen, Cornelius, Laverne
With Ace being low-key and with the least amount of connections and Laverne being extroverted and talkative, Tommy chooses them to meet Cornelius and Carmen. The choosing of these two shows that the people behind Ready To Love are more than ever focused on creating quality matches over crafting drama or short-lived flings. How?
Let's begin with Ace and Cornelius. We, in interview segments, have seen Ace is more than a woman into yoga, as Wiley sees her. She has personality. It just is more subdued. If not, as Laverne makes clear in the men's lounge, that wifey vibe. You know, someone whose presence relaxes you and makes it so opening up is easy. This is why Cornelius and her bond, especially since Cornelius is really into mental health. Which, considering Ace's journey, after her divorce, a man who recognizes mental health is wealth, and Black people could use therapy, that is the kind of man she'd like to spend time with.
Now, as for Cornelius and Carmen? They hit it off too! They are both air force veterans, Laverne likes a woman who can take charge, Carmen has no issue playing that role, and they can flirt with one another in a way that can be reciprocated. It's a match made in heaven.
Boo'd Up – Clifton, Joi, Dakiya, Tory
At this point, Clifton may like Dakiya's time and presence, but it is Joi who sings to his soul. But don't get it twisted, Joi has a slight wandering eye too. During a group date, Tory does chat her up, and they have fun, and the conversation even gets a little sexual. However, it seems while others might be entertained, Joi and Clifton are end game.
Limiting The Possibilities – Ace, Wiley, Paul, Tiffani
While Ace made a strong connection with Cornelius, she often hangs back when it comes to other opportunities to make notable connections. This has made some, like Wiley, think she isn't ready to love, though, unlike Tiffani, Ace hasn't made anyone uncomfortable. She has simply been too chill.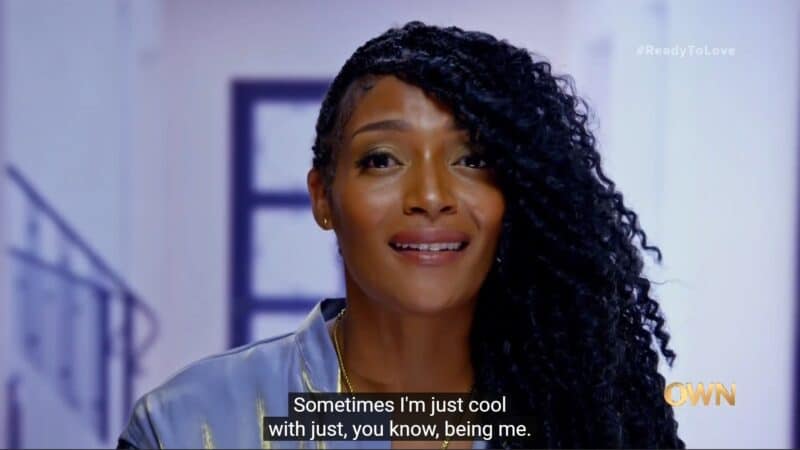 Tiffani though? As it becomes clear an elimination is possible, she shows who she is and why the men decided she wasn't ready to love. She starts cursing, pulls away her mask, and does not really try to take any accountability for her part in the elimination. More so, she'd rather blame Paul for not being into her as the reason she was eliminated.
Collected Quote(s) & .Gifs
I cannot really just be explained in words. I have to be experienced. Explanations can only go by so far.
— Ace
Things To Note | Question(s) Left Unanswered
Question(s) Left Unanswered
Was it just me, or did Precious seem to have minimal time this episode?
What Could Happen Next
Potential End Game Couples: Joi and Clifton, Ace and Cornelius, Laverne and Carmen, Demetrius and Sabrina, Precious and Tory
Next Up For Elimination: Paul and, honestly, it is hard to pick a second one, but I foresee Paul being in the bottom two
Review
---
Community Rating:
---
Highlights
Ace's Vibe
As Laverne proclaimed to the heavens, the beautiful thing about Ace is that she isn't a big personality type, which easily can be seen as a character, but she isn't the type who you could imagine laying low and being forgotten. Ace is really the perfect balance, and what I especially appreciated, and it really showed she is ready to love, is that when that group date was happening, and she felt left out, she moved out of the way. She went to the bar, played on her phone, and didn't feel the need to insert herself to soothe her ego.
Also, can I add she didn't talk no mess either! This makes me hope we learn her background more since I want to know if she evolved into this person or if this is how she always was.
So Many Cute Matches
I can't recall when was the last time Ready To Love seemed so focused on making quality matches like this. Whether it is making sure Precious and Tory talk, since they share issues with their mother, Laverne, and Carmen, who share being veterans, and more, I feel like there was a real effort made here. This season, and I know it is only the second episode, feels like the producers and casting want to play matchmakers rather than leave a bunch of people to figure it out on "the journey."
Which, by being a tad more hands-on, it seemingly is going to make it so we might get more than three final couples. I mean, at this point, I can kind of see five. I'm only 100% sure about Joi and Clifton, and Ace and Cornelius, but the other three mentioned above could work.
Keep Eliminating People Who Clearly Are Not For This Process
I'm all for people knowing what they want and not settling. However, as much as we haven't forgotten Sabrina showing up and showing us a Chilli (from TLC) type of list on her phone, she seems to be flexible. As for Tiffani? Oh, what in the hell was that?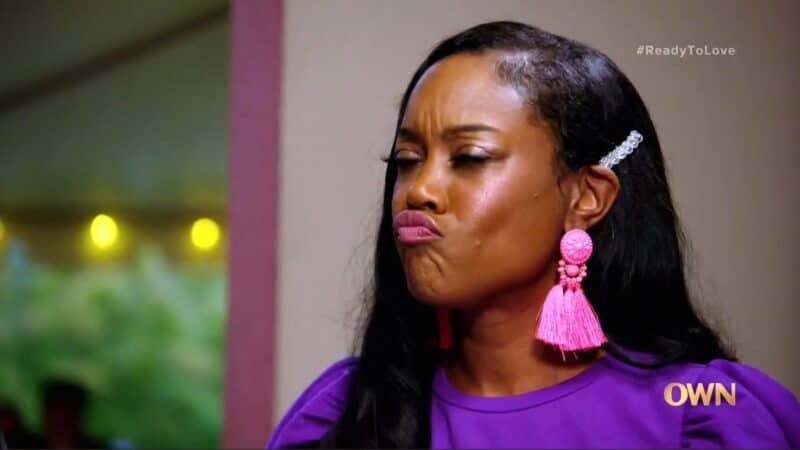 When Paul eliminated her, that 180, let me rip this mask off exit? It makes me glad that the show seems to be leaning more into getting a handle on those for who this show isn't for early.
On The Fence
Iffy On The Whole, "This Week's New Singles" Thing
So should we expect for the next two episodes the people who could have been on since the beginning showing up? I'm not completely against it, yet I also question the point of it. For while it does shake things up, it does feel gimmicky, and I don't know if that really addresses any of the issues that many have with Ready To Love. Be it casting people who they know damn well are more so meant to be entertaining than dating or needing a mental health professional part of "The Journey" and not just Tommy. But, you have to appreciate, 5 or 6 seasons in, they recognize there can and should be room for change.
[ninja_tables id="53603″]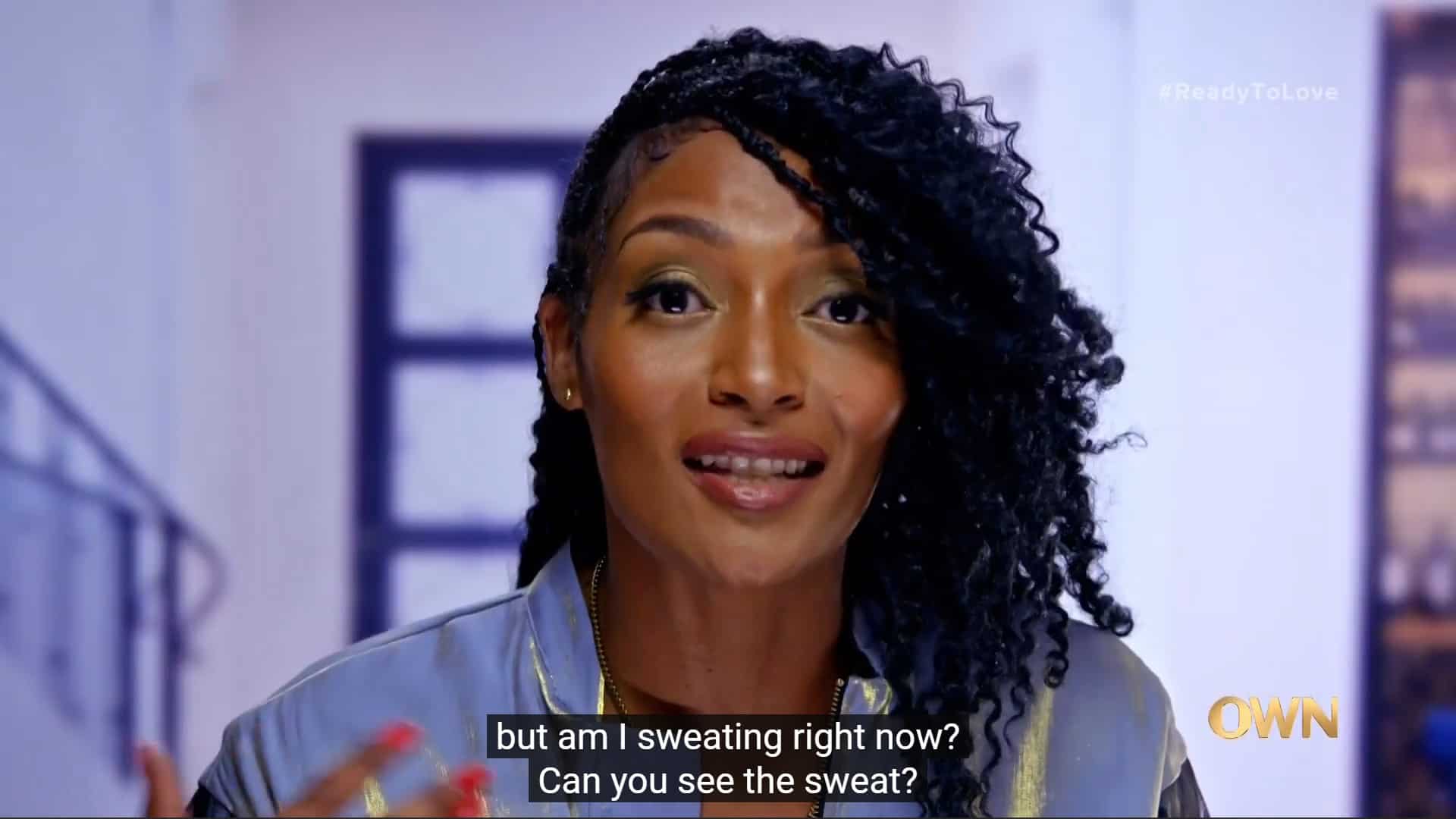 Ready To Love: Season 6/ Episode 2 "Blind Dates" – Recap/ Review (with Spoilers)
Overall
Ready To Love, which has often made the idea of getting older and dating hell, appears to want to steer the show in a positive direction – and it is about damn time.
Highlights
Keep Eliminating People Who Clearly Are Not For This Process
So Many Cute Matches
Ace's Vibe
Disputable
Iffy On The Whole, "This Week's New Singles" Thing
---
Follow, Like, and Subscribe
Community Rating: 0.00% (0) - No Community Ratings Submitted (Add Yours Below)